Post Feedback | Printer-Friendly | Send Article to a Friend
June 7, 2013 - by CG News Desk
Featured Listings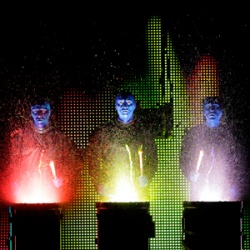 Blue Man Group· The trio of "post-modern clowns" present their outrageous in...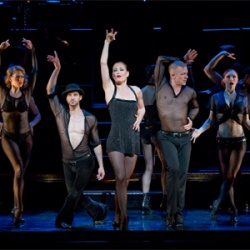 Chicago· Kander and Ebb's "musical vaudeville" in which Roxie Hart ga...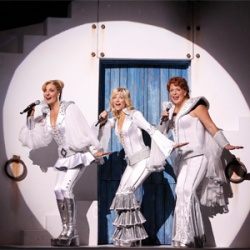 Mamma Mia!· This hit musical incorporates 22 ABBA songs into a story abo...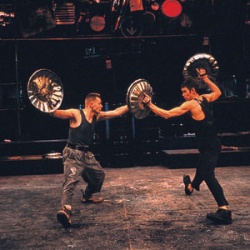 Stomp· The world-renowned eclectic theatre of percussion...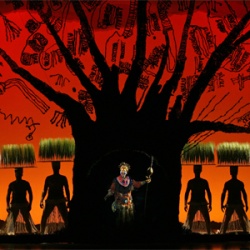 The Lion King· The stage version of Disney's celebrated animated feature....
Father's Day is Sunday, June 16. Take some time to thank Dad for all he has done with a great afternoon together. Here are some ideas for how to spend the day in New York City. For a guide to restaurants offering special Father's Day menus, click here. Need a gift idea? Click here.
---
06/15
Family Workshop: Father's Day Heroes - Surprise Dad on Father's Day. Have your child's picture taken and create a unique Father's Day mug fit for a superhero. No reservation required and space is limited. 12-1pm. Sony Wonder Technology Lab, 550 Madison Ave., 212-833-7858; sonywondertechlab.com
---
06/16
What better way to spend Father's Day than to spend it enjoying the great outdoors? Bike and Roll NYC, the city's premier bike rental tour company, will offer FREE bike rentals to fathers with their child at the following locations: South Street Seaport, Riverside Park, Hoboken, and Brooklyn Bridge Park. Complimentary water bottles will be provided. For more information regarding locations and more, visit www.bikenewyorkcity.com.
Dads sail free aboard New York Water Taxi's historic schooner, the Pioneer, by using code PFATHER13. Click here for more info and to purchase tickets.
Treat dad to a Shark high-speed thrill ride on the water - get $5 off with code SFATHER13 here.
Father's Day at The Intrepid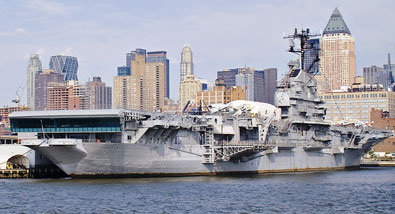 The Intrepid Celebrates Father's Day by extending the same price as kids! Bring Dad, and Grandpa too, for a fun-filled day. Pier 86, W. 46th St. and 12th Ave., 212-245-0072; intrepidmuseum.org
Macy's Sunday Story Time at New York Historical Society: Cool City Dads - Recommended for children ages 4–7. Hear tales of New York and learn about your city's history in these stories for young children. Themes are related to New York and American history, current holidays, and New-York Historical Society exhibitions. Do you know how to scat? If not, then learn all about vocal improvisation from Cool Daddy Rat! If so, then show off your skills during this jazzy, call-and-response storytime! 11:30am. New-York Historical Society, 170 Central Park West, 212-873-3400, nyhistory.org
Music in the Garden: Quintet of The Americas - Celebrate Father's Day as Queens Botanical Garden welcomes back the popular and talented Quintet, featuring music by Queens composers. Presented in collaboration with the Latin American Cultural Center of Queens. 2pm-3:30pm. Queens Botanical Garden, 43-50 Main Street, 718-886-3800, queensbotanical.org
Free Admission at Ripley's for Father's Day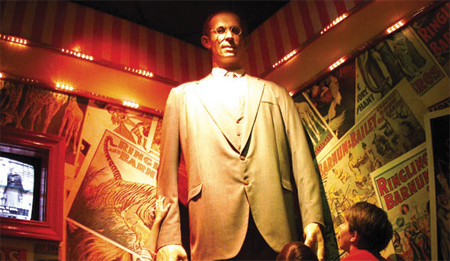 This Father's Day, Ripley's Believe It or Not! Times Square invites Dad to feel like a kid again, while spending "unbelievable" quality time with the kids, by offering free admission to the Odditorium on Sunday, June 16. No hoops to jump through, bugs to eat or balls to juggle this time. In order to redeem free admission, all fathers must be accompanied by at least one paid full-price child admission. 11am-4pm. Ripley's Believe It or Not! Times Square, 234 W. 42nd St., 212-398-3133, ripleysnewyork.com
Historian in the Hot Seat: The Civil War and Harold Holzer - What burning questions do you have about the Civil War? Kids and dads (and moms) join renowned scholar Harold Holzer and ask them all! Mr. Holzer will engage young historians in a thoughtful conversation about a wide range of topic – battles, Abraham Lincoln, slavery, soldiers – whatever you would like to ask him. What did soldiers eat while on the march? How did "Stonewall" Jackson get his nickname? What was "Bloody Kansas"? Did brothers and cousins really fight each other? Stick around and play our Choose Your Own Adventure game as a Civil War soldier, and do our Civil War scavenger hunt, taking you throughout the New-York Historical Society to see real Civil War related objects. Harold Holzer will be signing copies of his new book The Civil War in 50 Objects and his recent young reader's companion book for Steven Spielberg's Lincoln movie Lincoln: How Abraham Lincoln Ended Slavery in America. Free with admission. 12pm. New York Historical Society, 170 Central Park West, 212-873-3400, nyhistory.org
Ridgewood Market Father's Day Event - Live Music, brunch, and specials just for dads! Ridgewood Market is just a few blocks away from (M) Train Forest Ave. station. Vintage records, books, electronics and more. 11am-5pm. Gottscheer Hall, 657 Fairview Ave., Ridgewood, NY, 718-366-3030, RidgewoodMarket.com
Artist Neil Goldberg in "Midnight Moment" in Times Square – At the end of memorable day of adventures with Dad, take him to see an unforgettable and FREE attraction that turns Times Square into a digital art gallery through spectacular visuals on select billboards and newsstands. People have been raving about the late-night free attraction that is bringing creativity, energy, cutting-edge graphics and digital art to the 'Crossroads of the World.' This month, "Midnight Moment," presented by the Times Square Advertising Coalition (TSAC) and Times Square Arts is showcasing "Surfacing" by local artist Neil Goldberg. Also exhibited at the Museum of Modern Art, among other venues, Goldberg captures the experience of coming out of the subway and being overwhelmed by the choices and bustle of the city, a distinctly New York phenomenon that he was able to capture in his video. The video is shown every night throughout the month of June from 11:57pm-midnight on over 15 of the largest digital screens in Times Square. The Midnight Moment is the largest coordinated effort by sign operators in Times Square to display daily, synchronized creative content.
---
Exhibitions
Precision and Splendor: Clocks and Watches at The Frick Collection - The Frick Collection has one of the most important public collections of European timepieces in the United States, much of it acquired through the 1999 bequest of the New York collector Winthrop Kellogg Edey. This extraordinary gift of thirty-eight watches and clocks dating from the Renaissance to the early nineteenth century covers the art of horology in France, Germany, Switzerland, and the United Kingdom. 1 E. 70th St., 212-288-0700, frick.org
Photography and the American Civil War - More than two hundred of the finest and most poignant photographs of the American Civil War have been brought together for this landmark exhibition. Through examples drawn from the Metropolitan's celebrated holdings of this material, complemented by important loans from public and private collections, the exhibition will examine the evolving role of the camera during the nation's bloodiest war. The "War between the States" was the great test of the young Republic's commitment to its founding precepts; it was also a watershed in photographic history. The camera recorded from beginning to end the heartbreaking narrative of the epic four-year war (1861-1865) in which 750,000 lives were lost. This traveling exhibition will explore, through photography, the full pathos of the brutal conflict that, after 150 years, still looms large in the American public's imagination. Metropolitan Museum of Art, 1000 Fifth Ave., 212-535-7710, metmuseum.org
Shipwreck! Pirates & Treasure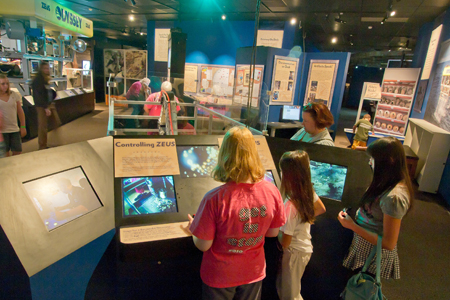 SHIPWRECK! Pirates & Treasure will capture your imagination and take you on an incredible journey through thousands of years of maritime history. Experience hurricane-force winds, pick up treasure with a robotic arm, and explore the mysteries of the deep. This exhibit features over 500 authentic artifacts, including gold and silver treasures, as well as the incredible science and technology used to work thousands of feet below the ocean's surface. Also opening on 6/14: Nathan Sawaya's The Art of the Brick. Discovery Times Square, 226 W. 44th St., 866-987-9692, discoverytsx.com/exhibitions/shipwreck
Frogs: A Chorus of Colors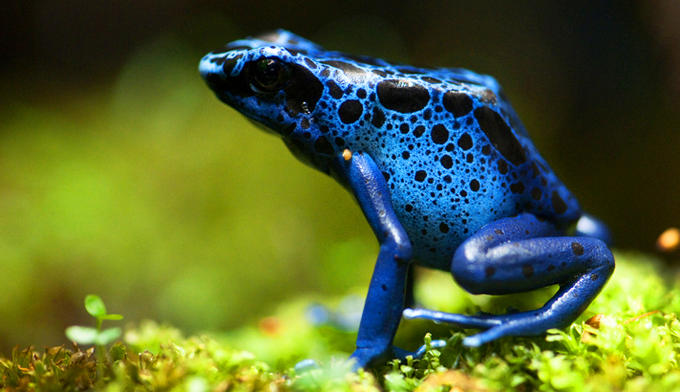 Back by popular demand, this delightful exhibition introduces visitors to the colorful and richly diverse world of frogs. More than 150 live frogs, from the tiny phantasmal dart-poison frog (which is less than an inch long) to the enormous African bullfrog (which can be as big as 8 inches in diameter), are shown in re-created habitats, complete with rock ledges, live plants, and waterfalls. Featuring approximately 25 species from such countries as Argentina, Bolivia, Borneo, Brazil, China, Indonesia, Madagascar, Malaysia, Paraguay, Russia, Sumatra, the United States, and Uruguay, the exhibition explores the evolution and biology of these amphibians, their importance to ecosystems, and the threats they face in the world's changing environments. Interactive stations throughout the exhibition invite visitors to activate recorded frog calls, view videos of frogs in action, and test their knowledge about these fascinating amphibians. American Museum of Natural History, 200 Central Park West, NY, 212-769-5100, amnh.org
---
Attractions
Dinosaur Safari - The new attraction will include a ride through the Cretaceous and Jurassic periods with more than two-dozen animatronic dinosaurs up to 40 feet long which move, snarl, roar, and spit. Bronx Zoo, 2300 Southern Blvd.Bronx, NY, 718-367-1010, bronxzoo.com
Archives:
Related Articles
Most Popular Articles on CGNY