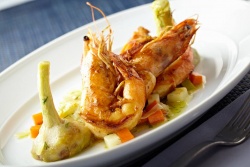 Inside Scoop: Molyvos
With a culinary vision rooted in the traditions and heritage of the Greek islands, New York City's Molyvos delivers rustic country cooking, featuring unique, regional ingredients from the villages of Greece. Named for a traditional seaside village on the Greek island of Lesvos, the design at Molyvos recalls the islands of Greece. With its clean blue and white palette, it pays homage to the rocky coast lines with their sandy beaches, charming villages, white-washed houses, and bright blue skies. The menu consists of a variety of mezes and appetizers, hyper-local specialty Greek cheeses and honey, wild greens, an array of fish stews, and specials served in rustic preparations. The restaurant also features the most extensive selection of Greek wines available in the U.S., boasting more than 500 wines from over 60 wineries in Greece.
Executive Chef Carlos Carreto is responsible for executing the menu at the restaurant daily—he's been with the restuarant for nearly 20 years.
Molyvos Photos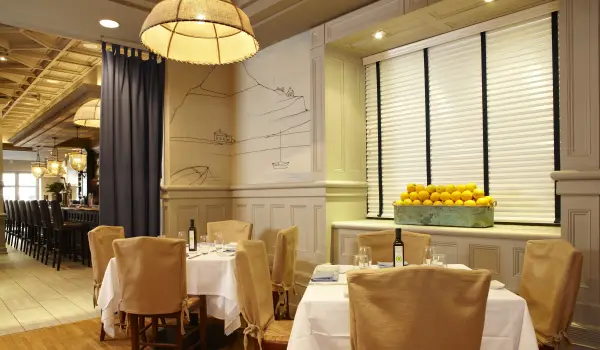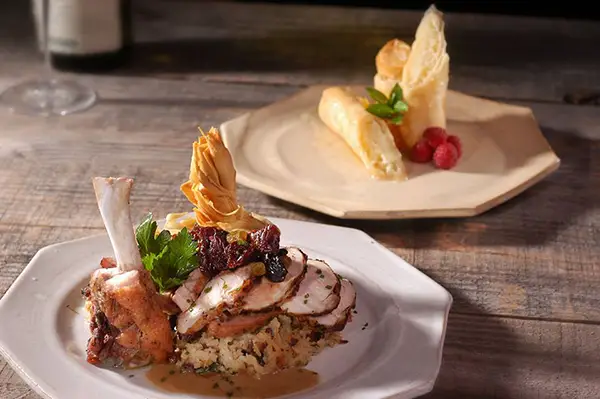 Molyvos Video
Watch this video tour of Molyvos.