There haven't been many ticker tape parades through downtown in recent years, making today's celebration all the more inspiring. At 11am, the city will celebrate our "Hometown Heroes" with a big thank you to healthcare, transit, and all the other frontline workers who kept the city going through the pandemic. Although we are not clear of COVID yet, the success of the July 4th weekend bodes well for recovery. Certainly venues have taken note:
The 2021 America's Best Cities Report is now out. New York City is #1. With NYC & Company's "It's Time for New York City" campaign underway, the world is getting the message about the city's comeback.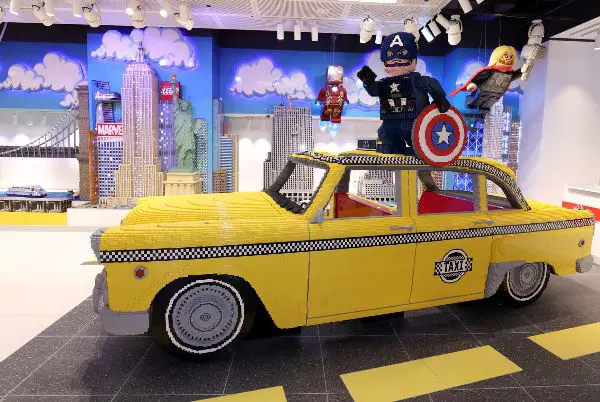 New LEGO flagship now open at Rock Center. Image: Cindy Ord/Getty Images.
LINKS OF INTEREST
NYC
NATIONAL
CLOSING TIME
GOOD FOOD AND GOOD SERVICE? | THIS WEEK'S INSIGHTS FROM EVERYTHING TO DO FACEBOOK GROUP
Looking for on-the-round reporting about the city? Everything To Do NYC Facebook Group brings together 40,000 city superfans sharing what they're experiencing around town. A recent city newcomer, hired as a restaurant manager, complained about not being able to find good restaurant experiences in NYC. The group quickly schooled him. Among the suggestions: Paesano's, Werkstatt, Cafe Mogador, Bar Primi, Da Nico, Wallse, Smith, Avra, John's, Keens, La Contenta, Le Baratin, Molyvos, Peak, Nami Nori, Red Rooster Harlem, Blue Ribbon Chicken, The Fulton by Jean Georges, and many more. All told there have been 178 comments here already. A poster on Saturday asked for advice on moving to NYC and has 327 suggestions already! ETD provides a great forum to market your venue, and to get a read of what tourists and locals are thinking. If you're not a member yet, join us.