The Loeb Boathouse Central Park
E. 72nd St. & Park Drive North
212-517-2233
A famous icon of Central Park overlooking the Lake, making it the perfect place to dine on a relaxing afternoon lunch or romantic dinner in the warmer months. Dine on the deck and watch rowboats and the occasional gondola drift by as you enjoy a salad or refined fish platter from their seasonal menu. From the very casual to the absolutely elegant, the Boathouse restaurants are the perfect places to eat, drink, and celebrate in NYC. Brunch offered Sat. & Sun.
Related Articles
NYC Spring Tourism Update
In conjunction with the waiving of quarantine requirements for vaccinated visitors, improving weather, and the potential return of international tourists by mid-May, expect to see the sidewalks busier than they've been in months.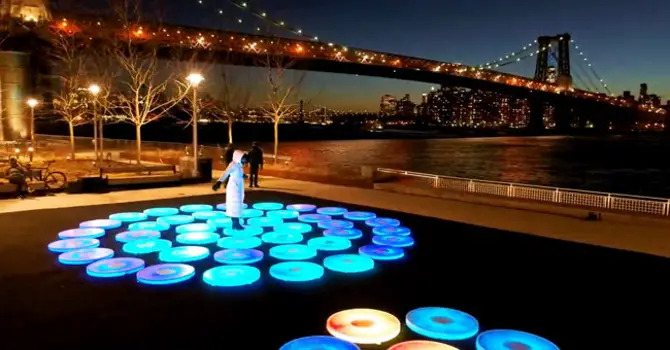 NYC Update: Openings and More
Hibernations are ending in NYC. We're seeing green shoots of growth both figurative and literal, including openings and reopenings of Frick Madison, Balthazar, Intrepid, Circle Line, Film Forum, and the Loeb Boathouse.