Hibernations are ending. We're seeing green shoots of growth both figurative and literal. Among the notable openings and reopenings:
Frick Madison, the temporary home of the Frick Collection, opens Thursday, March 18th, in the former Met Breuer.
After a year-long pause, Balthazar is back on March 24th.
The Intrepid Sea, Air & Space Museum reopens March 25.
The Loeb Boathouse Central Park returns Monday, March 29th. (Rowboat rentals are back as well.)
Circle Line relaunches April 1st.
Film Forum screens again April 2nd.
The first new post-COVID marquee is up on Broadway, with Thoughts of a Colored Man ready to take up residence at the Golden Theatre. Broadway League President Charlotte St. Martin is still anticipating a 6-9 month wait for Broadway to return, but other live arts are starting up again—as of April 2nd, indoor performance venues can reopen at one-third capacity. 
Domestic travelers to New York who have both shots can now waive their quarantines, opening up more travel opportunities. No shock then that the most recent jobs report showed an unexpected gain of 379,000 jobs, most coming from leisure and hospitality. Spring is only 10 days away.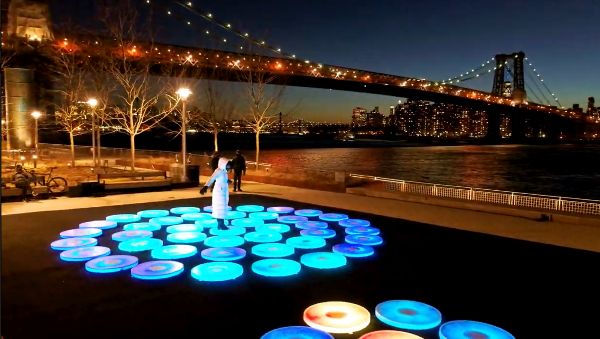 New interactive art on Williamsburg's waterfront. Jen Lewin, Reflect at Domino Park, Brooklyn, March 2021. Artwork 2021 Jen Lewin. Drone footage by Demian Neufeld, Ryders Alley Media @rydersalleymedia & Matt Emmi @mattemmi. Editing by Joshua Pullar @joshuapullar. 
Links of Interest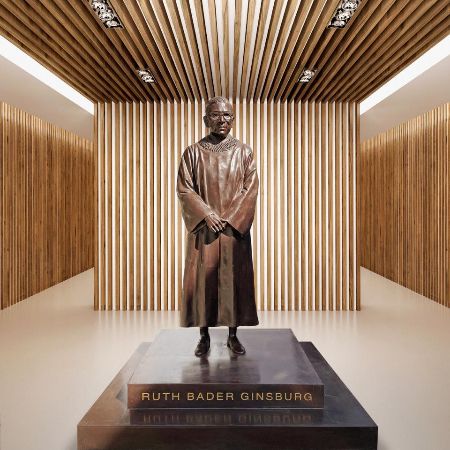 Ruth Bader Ginsburg will be memorialized in a statue being unveiled at City Point in Downtown Brooklyn on Friday.
NYC
Ken Davenport's five phases of Broadway's return.
The Queens Gambit to be a Broadway show. (And The Piano Lesson will feature Samuel L. Jackson in a Broadway revival.)
Priyanka Chopra Jonas to open an Indian restaurant in the Flatiron District.
Federal infrastructure bill could help fund new Brooklyn subway. (And the relief bill will avert drastic MTA service cuts.) 

HOTELS 
Mack Real Estate acquires seven Manhattan hotels at a steep discount.
Times Square Edition moves a step closer to foreclosure.
Airbnb posts $3.9 billion loss for Q4 2020. 
NATIONAL
"Revenge shopping" could boost malls.
Is a post-pandemic clothing boom about to happen?

INTERNATIONAL
Study finds museums are safer for COVID than any other indoor activity.
5 experts on when travel will be safe again.
15 ways travel benefits us.
Robot bartender coming to MSC Cruises.

MULTI-GLOBAL
First space hotel could be operational by 2027.

CLOSING TIME
Esca hangs a gone fishin' sign.
Up & Down closing as nightclubs wither.
Frick Madison will not be bringing back Flora Bar.
Alamo Drafthouse files for Chapter 11.
Specialty food market Agata & Valentina closing Village store.
After 40 years, pioneering gallery Metro Pictures to close.
Everything to Do NYC Facebook Group Post of the Week
City Guide's Facebook Group Everything to Do NYC provides excellent first-hand market research, giving you insight into what superfans of the city are thinking. The group is well over 15,000 members, with locals providing guidance for each other and NYC visitors. The group can really serve you as a marketing vehicle, especially when there's a post like this:
We are coming our first time in April, so besides Ground Zero/Statue of Liberty/Empire State Building/Central Park/Brooklyn Bridge/Grand Central Station, What do y'all recommend as a MUST see?
Among the suggestions: Edge and Hudson Yards, Rockefeller Center, cherry blossoms at the Brooklyn Botanic, Hop On/Hop Off buses, Moynihan Hall, the High Line, One World, Top of the Rock, Bethesda Terrace, Chelsea Market, Bryant Park Library, Chinatown in Manhattan and Flushing, Katz's, Color Factory, ARTECHOUSE, and a walk across the park to the Natural History Museum. See if your hotel, restaurant, or venue is mentioned and weigh in with actual customers. Stop by for insight into what locals and visitors are thinking.
Keep Pace With the New York City Tourism Community
The NYC tourism industry is one community and now, more than ever, we need to pull together to rebuild. Restoring our businesses to our previous levels will take time. However, we can gain efficiencies and accelerate processes by collaborating—exchanging ideas, seeking advice, developing partnerships, posting jobs (looking for jobs), and sharing news. We have created the Facebook Group—NYC Tourism Industry Professionals to encourage dialogue. Join, learn, and keep up with the latest in a rapidly changing environment. Click here.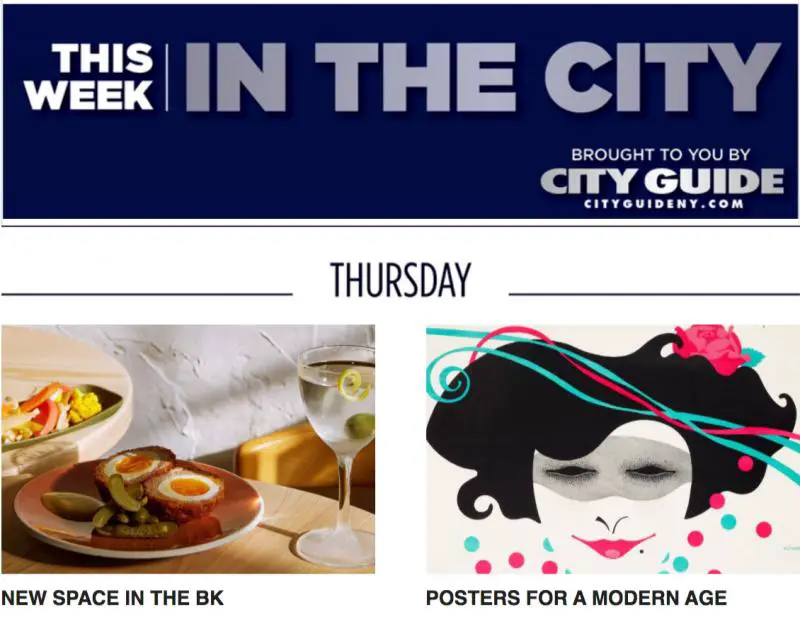 As the city more and more comes back, City Guide is keeping up with our weekly online column This Week in the City. As a complement to that content, we've also launched a free weekly newsletter. Every Thursday morning we'll drop into your inbox with 8 great ideas for enjoying the city IRL. Keep up with the latest goings on in New York. Sign up here.
---
Keep up with all things New York City tourism with Tourism Happenings, our free biweekly email. Subscribe here.