Century 21 Department Store
472 86th St.
212-748-3266
"New York's Best Kept Secret" with over 15 departments of sensational quality designer merchandise at 40-70% off retail prices. They carry the finest selection of European and American designer men's, ladies', children's clothing and shoes, lingerie, linens, cosmetics, handbags, luggage, giftware, housewares and electronics.
Related Articles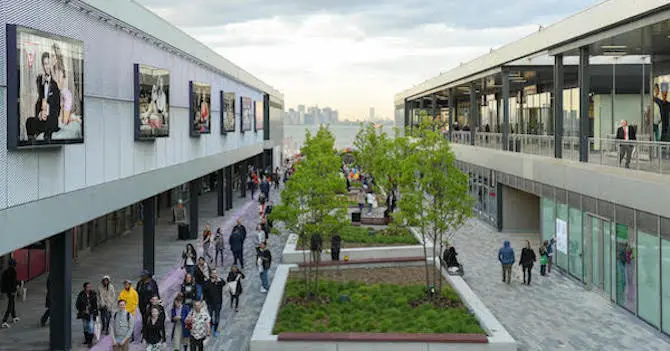 How to Do Outlet Mall Shopping In and Around NYC
Outlet shoppers, start your engines! We've lined up some of the best discount shopping in New York City, from department store offshoots to the city's first outlet mall, plus a couple options outside the city if you're up for an adventure. No matter which options you choose, these stores offer deals for miles.
Fall Packing Essentials for NYC
Fall is here, and you might be planning a trip to New York for a concert, a play, a game, or just a much-needed getaway. The weather might throw you for a loop in autumn, but there's no need to stress over the packing process.
A Perfect Day at Liberty Island, Ellis Island, & The Battery
The tip of Manhattan—The Battery, connected to Liberty and Ellis islands across New York Harbor—is the cradle of New York history. A strategic battle site in the Revolutionary War and the former seat of the United States capital, this area combines the old and the new, with beautiful antique buildings like City Hall near brand-new construction projects like the ultra-modern Oculus mall.