One of the most entertaining shows to call New York City home is Comedy Central's Broad City. To prepare for the release of the fifth and final season, visit some of the places Ilana Wexler and Abbi Abrams have visited, mentioned, or passed by in the series! Ilana and Abbi know where to go to have a "high" time through Manhattan and Brooklyn—enjoy spending a day Ilana and Abbi style!
A Broad City Guide to NYC: Gowanus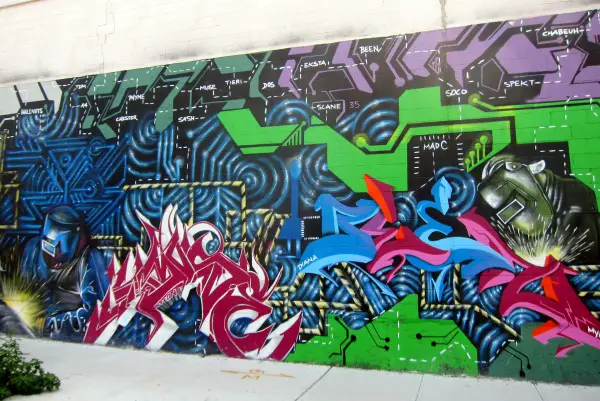 Ilana lives in Gowanus, so the first thing every Broad City fan has to do is pose in front of some Gowanus street art. Check out the mural outside The Lower East Side Ecology Center's eWaste Recycling and ReUse Warehouse, at 469 President St., which was painted by the Wallnuts Crew in 2014. It's free to do, and we all know how much an unemployed Ilana loves free! The street art is perfect for any Instagram post, too! Just make sure to add a "Yaaaaas Queen" into the caption.
A Broad City Guide to NYC: West Village

When Abbi loses her phone in Season 1 Episode 6 ("Stolen Phone"), she tracks it down to New York's famous Magnolia Bakery by thinking like a tourist. But, you do not need to be a tourist to enjoy a delicious cupcake or their World Famous Banana Pudding! No matter what you order, you will enjoy a Broad City-approved desert! Make sure to bring home a Magnolia Chocolate Bar as a souvenir. 401 Bleecker St., 212-462-2572, magnoliabakery.com
A Broad City Guide to NYC: Lower East Side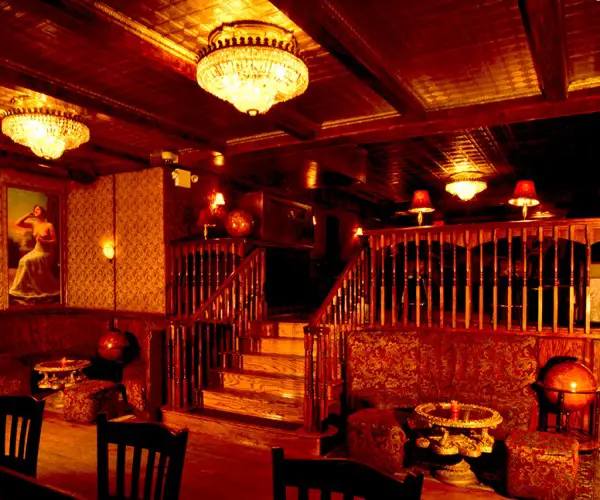 If it's one thing Ilana and Abbi love to do, it's a night out on the town in the club. The bar Back Room NYC is one of Abbi's go to spots! Any diehard fan knows, Abbi doesn't go as Abbi, she attends the Back Room as her alter-ego, Val. Val only appears at that one club which is why Ilana had no idea she existed until Abbi brings Ilana to the Back Room in Season 2 Episode, 5: "Hashtag Fomo." 102 Norfolk St., 212-228-5098, backroomnyc.com
A Broad City Guide to NYC: Chelsea
Need a break from the Bevers in your life? Abbi loves to head out of the apartment to go shopping at her favorite place: Bed Bath & Beyond! According to an interview with Vulture, Abbi's love of BB&B is a running gag in real life, too. Abbi Jacobson (who plays Abbi Abrams) revealed, "Yeah, people think that, like, those are paid sponsorships, and it's not…Like, we pay to shoot in there." Jacobson's mom used to work there, which is how they found out the coupons do not expire. Make sure to pick up a candle to bring home. 620 Sixth Ave., 212-255-3550, stores.bedbathandbeyond.com
A Broad City Guide to NYC: Clinton Hill
Abbi Jacobson (L), Ilana Glazer (R) "Co-Op" February 24, 2016, Photo Credit: Comedy Central.
Wondering if the Greene Hill Food Co-op is real? Well, it is! Ilana used to shop there for her groceries until she almost got kicked out for not completing her duties. Ilana quickly devised a scheme with Abbi, who would work shifts instead. In the end, Abbi got caught, and Ilana's membership was voided. It really is member owned and operated, so don't expect to shop there unless you're willing to work. 1083 Fulton St., 718-208-4778, greenehillfood.coop