What happens when a dreamland and candy come together to create an attraction in New York City? Candytopia is born! This limited-time pop-up was a hit when it first launched in Santa Monica, Los Angeles. It brought in huge crowds. Celebrities on the guest list included Drew Barrymore, Gwyneth Paltrow, Josh Duhamel, Christina Aguilera, James Corden, Wiz Khalifa, Hilary Duff, and Alessandra Ambrosio. Candytopia is the closest NYC will ever get to having its very own Candyland. Keep reading to find out what you can expect after receiving your (golden) ticket in!

 Photo Credit: Mathew Tucciarone
Candytopia is as impressive as Willy Wonka's workshop. It has all the necessities to keep adults in awe while kids are entertained by all of the tricks—to day nothing of the sugar surrounding them. With enormous candy creations, flying unicorn pigs, and marshmallow tsunamis, you'll feel as though you have been transported to an alternate reality without leaving Midtown Manhattan.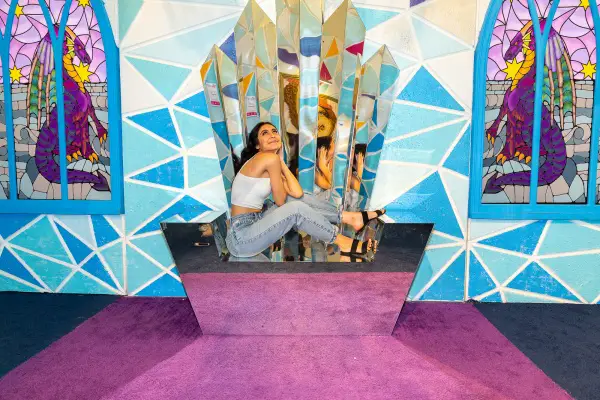 Photo Credit: Candytopia
Candytopia consists of 12 different rooms to explore, so make sure not to leave your sweet tooth at home. Each is interactive and consists of one-of-a-kind art installations that are sweetly inspired by all things sugary. You'll definitely want to have a miniature photo-shoot while combing through all the sugary landscapes Candytopia has to offer. But, the decadent Instagrammable scenery isn't all that Candytopia has to offer guests. While viewing these grand masterpieces, guests can sample sours and gummies, chocolate treats, nostalgic favorites, and more! This combination of both the past and the modern is something that all ages can enjoy.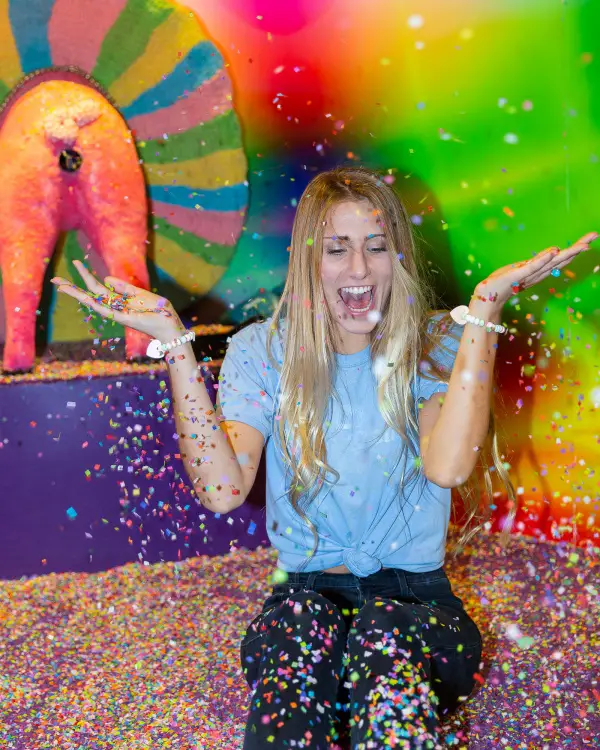 Photo Credit: Candytopia
Worried about an allergy? Candytopia is a mostly nut-free (peanut and tree nut) facility. The only nuts found on the premises are in prepackaged items sold exclusively in the gift shop. Candytopia also can cater to other significant allergens such as gluten, dairy, egg, and soy. All samples served will be marked if they contain the listed allergens.
Photo Credit: Candytopia
This new location will feature favorites from the Santa Monica Candytopia as well as new creations that will embody New York, exciting both tourists and New Yorkers alike.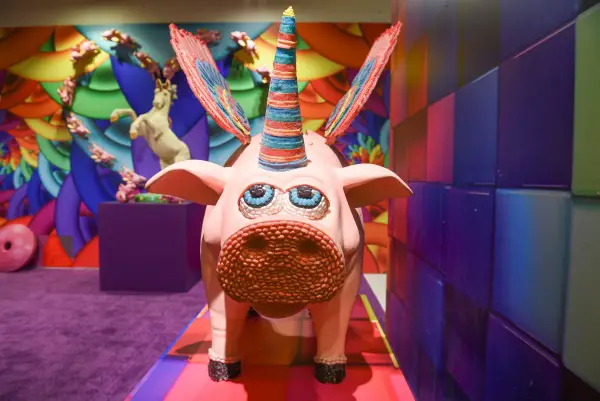 Photo Credit: Mathew Tucciarone
Each trip through this museum-like wonderland takes a little over an hour to complete, but the fun doesn't have to stop there. The gift shop will feature treats that you can take home, and there will also be a candy lounge for you and your squad to process all the fun of the tour.

Photo Credit: Candytopia
Candytopia comes from three renowned professionals: Jackie Sorkin, candy expert to the stars and Candy Queen, and her co-founders, Zac Hartog, CEO of ZH Productions and an expert at all things events and production design, and John Goodman, a retail star.
Candytopia will be open in midtown from August 15th until January 6th. They will be open seven days a week, Monday-Saturday 10am until 8:30pm and Sundays 11am until 8:30pm. Tickets are on sale now. 145 W. 32nd St., showclix.com/event/candytopiaNYC