Free Things to Do in Manhattan This Weekend - April 19-April 21
April 15, 2019 - by CG Directory Editor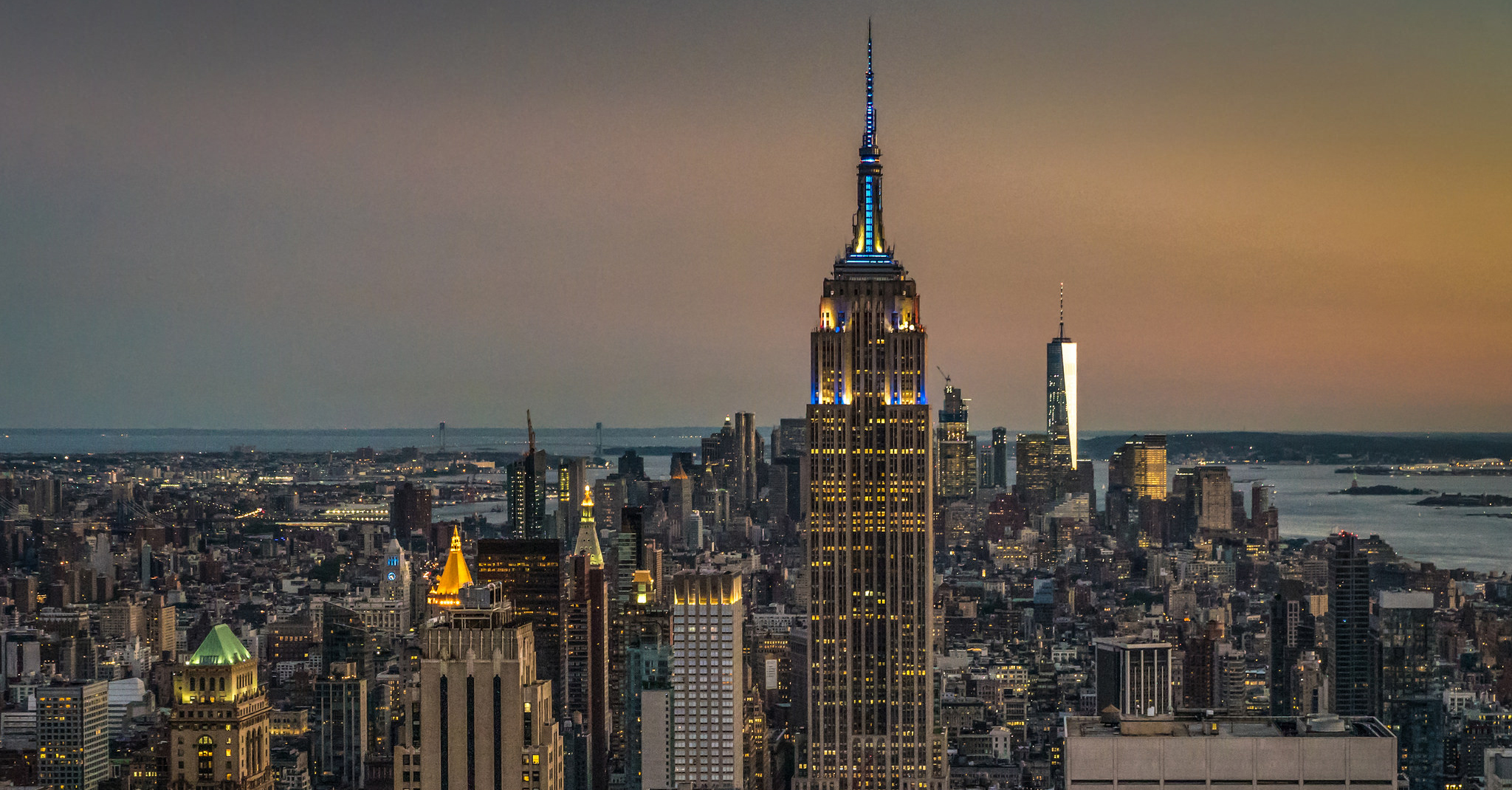 Photo: John St John/Flickr

There's no denying that Manhattan is the sparkle in New York City's eye, but that doesn't mean you have to dump out your wallet to hang out there. City Guide's compiled all the best free things to do in Manhattan this weekend, and for those wanting to explore the city's most famous borough on the cheap, this is your go-to guide.


My Sexual, Spiritual Awakening - Dixon Place
April 19, 2019 - New York
Leya Van Doren An intimate and hilarious look into one woman's journey of growing up and finding sexual freedom through the power of being a woman. Leya dives into her own experiences revealing how she found sex as a pathway to spiritual enlightenment. Mix this with poignant themes of shame and how we view pleasure, and you have an immersive experience of a woman becoming one with the universe.
Cycling through the City - Museum of the City of New York
April 19, 2019 - New York
Visit the exhibition Cycling in the City which explores cycling cultures in the city, past and present. Then design a miniature bike from recycled materials that represents your borough.
Free Comedy Show - O.P.P.A.
April 19, 2019 - New York
Comedy Evening is a completely free comedy show in the heart of the West Village featuring comedians who have appeared on Comedy Central, TruTV, Late Night with Stephen Colbert, and more! The show takes place in the downstairs/basement lounge of the venue. Please note that you must be 21+ to attend as the venue is a bar. While there is no cover or item minimum for the show, it is recommended that you get a drink (soda, beer, wine, etc.) or food item to support the bar and help keep the show free. Seating for the show begins at 7pm with the show starting at 7:30pm. Seating at the venue is limited and it is recommended that you get there before the show starts. Feel free to drop by Oppa/karaouke lounge before 7pm to enjoy the happy hour specials: $5 beer/$4 wines/$4 well drinks, $6 wings, $4 fries. The show was part of the New York Comedy Festival in 2018. http://nycomedyfestival.com/oppa-comedy-bar-crawl/ Past performers for the show include: Subhah Agarwal ("Comedy Central"), Myq Kaplan ("Comedy Central", "Conan"), and Tom McCaffrey ("Comedy Central").
Good Friday Blues: Music, Drama, & Dance - Eventbrite
April 19, 2019 - New York
Staying true to its long history and commitment to justice and mercy through worship and the arts, poetry, dance, and historic preservation, St. Mark's Church In-The-Bowery presents its 18th annual Good Friday Blues, featuring the St. Mark's Choir, Good Friday Blues Band, and a cast of actors, singers, dancers, writers and instrumentalists. The service includes the Passion according to the Gospel of John, veneration of the cross, and Holy Communion from reserve sacraments. All are welcome.
Nysom Easter Eggstravaganza 2019 - Rodale Pleasant Park Community Garden
April 20, 2019 - New York
Easter Time! Winter is over, Spring has arrived and NYSoM is excited to spread the great weather cheer to Harlem NYSoM is proud to present its 7th annual Easter Eggstravaganza Live on Saturday April 20, 2019 on 114th St between 1st & Pleasant Avenue in Harlem Easter Eggstravaganza 2019 will feature the following FREE activities open to all who would like to participate The Great NYSoM Easter Hunt (Groups of 20 Children participate in the hunt every 10 Minutes; There will be 25 Hunts Altogether; First Come First Served: Egg Hunt is recommended for Ages 12 and under ) Easter Egg Painting (300 Eggs Available for Painting First Come First Served) Easter Bunny & Friends Street Fair (Street Fair Begins @ 12PM; Event Begins @ 2PM) Easter Activity Village & Much More
Sundae Flower Shop: CBD Mixology Bar - 248 Mott St
Through April 21, 2019 - New York
Sundae School invites you to their 420 celebration pop-up space, Sundae Flower Shop! The Sundae Flower Shop will be a two-floor herbal mixology bar and sensory experiment held in downtown Manhattan, and will be open to the public from Friday, April 19–Sunday, April 21. The first level will have a custom floral joint bar and ABCBD private tutoring sessions. Guests will be able to customize their own CBD joints with floral accents based on four desired intents that call back to Sundae School's upcoming cannabis line: Eureka (excite), Fore20Play (Arouse), Kickback (Balance) and Nightcap (Calm). Featured herbs available to mix-and-match into a custom joint will include hemp CBD, skullcap, lavender, mullein, rose bud, red raspberry, blue lotus, white sage, damiana, and peppermint. The lower level will feature an interactive installation named after Sundae School's indica THC product, "Nightcap". The Instagrammable installation will feature more than 10,000 flower petals to illustrate the Nyctinasty—the circadian rhythmic movement of higher plants in response to the onset of darkness, or a plant "sleeping". Prior to leaving the pop-up, guests can purchase select merchandise excl... (read more)
Winter Is Coming to AT&T Times Square - AT&T Store Times Square
Through April 30, 2019 - New York
Can't wait until April 14 for the return of the 8th and final season of Game of Thrones? Beginning April 1, AT&T's flagship store in Times Square will be completely transformed to give excited fans a chance to dive in to all things GoT. Designed to capture the excitement and anticipation of the show's final season, visitors will be immediately immersed in a world they had only ever seen through their screens. This in-store experience has been strategically developed to welcome new viewers into the Game of Thrones "kingdom" and give die-hard fans the in-depth experiences they crave. The store will feature an exclusive look at series memorabilia and authentic costumes from House Lannister, – including Tyrion, Cirsei and Jaime's costumes, and Jaime's Golden Hand – as well as reality-altering VR and AR experiences, limited-reveal video content and custom digital games.
HSA Department Of Art & Design Presents INTERWOVEN - HSA Gallery
Through May 25, 2019 - New York
The Harlem School of the Arts with curator and Director of Art & Design, Adrienne Elise Tarver, proudly presents, "INTERWOVEN," an exhibition featuring the work of artists Sedrick and Letitia Huckaby. This unique exhibition presents married couple, Sedrick and Letitia Huckaby's work side-by-side highlighting their individual and mutual interests in the ties that bind generations in the black community. Textiles play a large role in these recent bodies of work, as they have in the histories of the black community in America. From the cotton picked in southern plantations to the intricate patchwork quilts made from scraps of old clothes, there's resilience and resourcefulness that is woven into the threads of black history in the United States. Letitia presents work from her series "40 Acres...Gumbo Ya Ya," referencing the unfulfilled promise of land to formerly enslaved individuals in post-civil-war America, and the Cajun phrase meaning everybody is talking at once. She stretches images of rural Louisiana, Mississippi, and Texas printed on fabric over embroidery hoops, referencing domestic work and handmaid heirlooms which cultivate sentimental value over generations instead ... (read more)
BUILD Brunch - Build Series NYC Studio
Through September 10, 2025 - New York
Digital entertainment program BUILD Series takes its popular and extensive live interview show to the next level, adding a new, daily morning talk show "BUILD Brunch," as BUILD Series continues its commitment to bring its fans closer to culture. Airing weekdays at 11am live on BUILDseries.com/Brunch, it will feature a roundtable of diverse, young and influential personalities speaking to breaking news, hot topics and the latest in entertainment. PLEASE READ BEFORE ARRIVAL: Doors open 30 minutes before showtime and CLOSE 5 minutes prior to each show. There will be a standby line for every show. VALID ID REQUIRED FOR ENTRY for security purposes (No age minimum). Please note we clear the studio after every event and we DO NOT permit autographs on our premises. This event will be streamed LIVE on BUILDseries.com! Make sure to check out the BUILD Series Newsletter for updates and information about our events:
Looking for Free Group Planning Services?
Get free advice on planning your group's trip to New York.
MORE Activity Planner ARTICLES
RESTAURANTS

Multi-concept restaurant offering modern Japanese cuisine, a...

THEATER

In a heartbeat, 38 planes with 6,579 passengers were strand...

SHOPPING

The world's largest source of cameras, camcorders, and more ...

SIGHTSEEING

This renovated museum complex includes the 900-foot-long air...