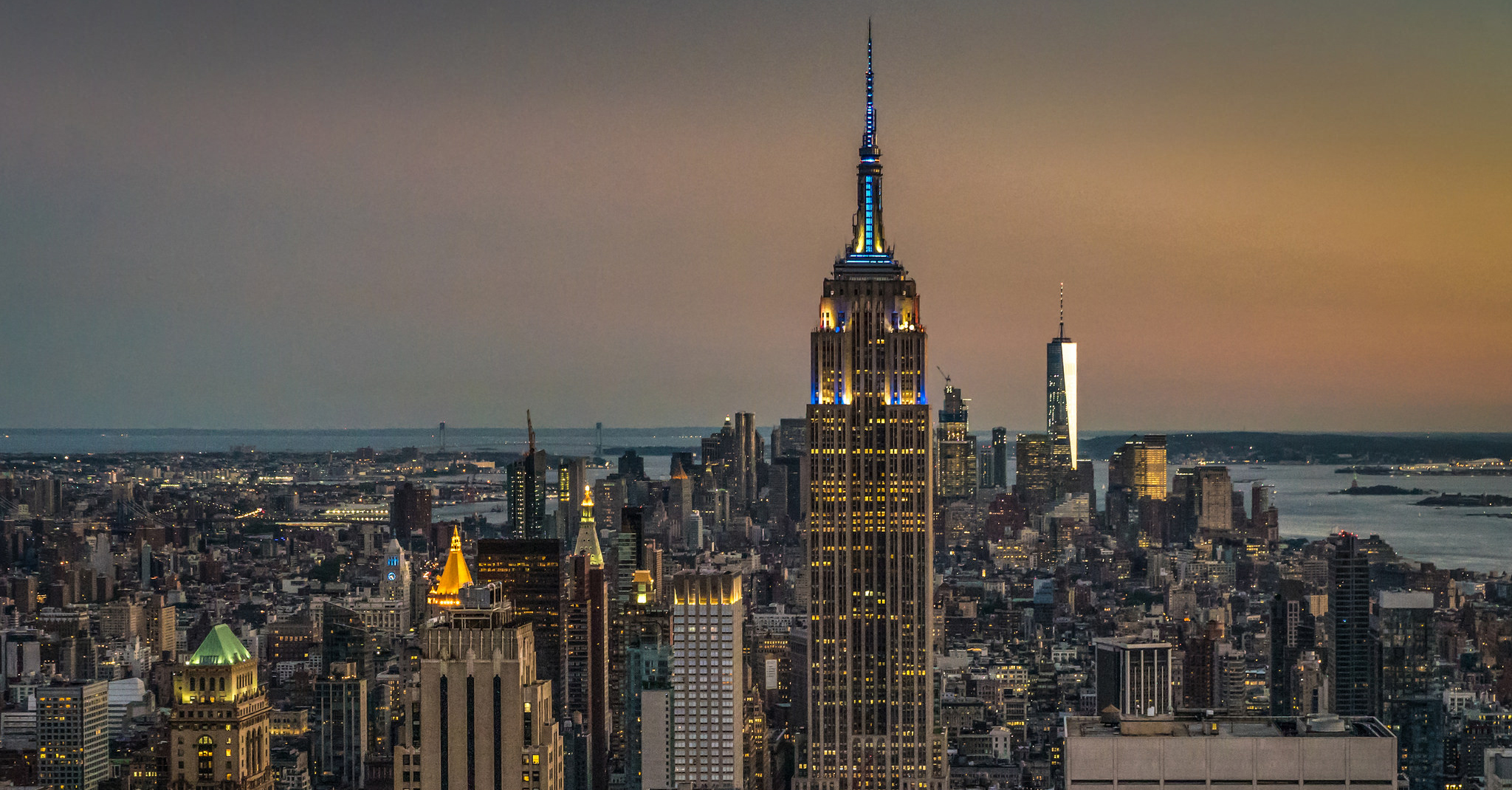 Photo: John St John/Flickr

There's no denying that Manhattan is the sparkle in New York City's eye, but that doesn't mean you have to dump out your wallet to hang out there. City Guide's compiled all the best free things to do in Manhattan this weekend, and for those wanting to explore the city's most famous borough on the cheap, this is your go-to guide.


Juilliard Drama presents 'Major Barbara' - Stephanie P. McClelland Drama Theater
Through October 11, 2019 - New York
Juilliard Drama presents Major Barbara written by George Bernard Shaw and directed by Janet Zarish. Barbara Undershaft, a major in The Salvation Army, is forced to examine her moral assumptions when her estranged father, a millionaire arms dealer, makes a sizable donation to the organization. With his signature wit, Shaw critically examines charity, faith, justice, and family in his provocative 1905 play. Major Barbara continues to ignite debate among audiences and artists alike: Is it money or poverty that is the greatest evil?
Friends of Naap - Symphony Space
October 12, 2019 - New York
Some series regulars, and some newcomers! We welcome Steven Cuevas at the keyboard for the May edition, observing Japan's Kodomo no hi (Children's Day), with songs about parenting and kids (but not necessarily for kids). with: Ann Chow, Angelita Esperanza, Chrissy Pardo, Charles McCall, Ellis Gage, Joanna Parson, Joel Shelton, Karin Kawamoto, Kristina Osterling, Kennedy Kanagawa, Lara Fox, Marissa Parness Rader, Melissa Slaughter, Risa Mickenberg, Stephanie Card.
Symposium: The Man Who Changed both the American Education and the Chinese Education – On the Centennial of John Dewey's Historical Visit to China - Downtown Office
October 12, 2019 - New York
One of the greatest philosophers and educators of our times, John Dewey (1859-1952) is viewed by both his advocates and critics as the father of progressive education. A creative and prolific thinker, he was credited for having changed the American education. In 1919, at the invitation of his former Chinese students at Columbia University, Dewey embarked on a trip to China, which would forever change the direction of education in the Middle Kingdom. He initially intended to spend two or three months in China, but ended up staying more than two years there. During his stay in China, he travelled across 11 provinces and gave more than 200 lectures to enthusiastic audiences at various education institutions. His philosophical and educational thought exerted an enormous influence on education in China so much so that it is still felt today. Shortly after he returned from China, he helped found China Institute, the first cultural and educational institution in the U.S., with Pingwen Kuo, Hu Shi and Paul Monroe (Director of the School of Education at Columbia's Teachers' College) to disseminate information about Chinese culture and Chinese education. On the centennial of John Dewey's ... (read more)
Sky Room Rooftop Fridays - Sky Room
Through October 12, 2019 - New York
PRIVE GROUP Presents: SKY ROOM ROOFTOP FRIDAYS Join us each and every Friday at the highest rooftop lounge in Manhattan: Sky Room Rooftop! Come enjoy drinks, great music, and dancing, and lounge on our heated outdoor patio and take in breathtaking views of the Manhattan Skyline! Sky Room, which boasts 360 views of Manhattan and the Hudson River from the city's highest rooftop lounge, takes New York City nightlife to new heights! Occupying the 33rd and 34th floors of the newly constructed Fairfield Inn and Suites by Marriott Times Square, the bi-level ultra lounge transports guests to a high energy oasis atop 40th Street and offers five distinct spaces: The Times Square Lounge, The Cube Balcony, The Private Salon, The North Terrace with retractable roof, and The South Terrace with private cabanas.
Desi Saturdays - stage 48
Through October 13, 2019 - New York
Each & Every Saturday Night, come experience the Glamour & Glitz of Bollywood as you Mix, Mingle and Dance at New York City's Hottest Saturday Night DesiParty Stage48, Desi Saturdays is one high society DesiParty. Wow factor everywhere. Beautiful people, beautiful venue, beautiful ambiance, and did we mention beautiful people? High energy, amazing music and a packed house are just some of the traits of what you would expect at this weekly Bollywood party.
Pop-Up Exhibit & Grand Opening Event in NYC - Amazon Prime Video Presents Museum of Modern Love (MoML)
Through October 13, 2019 - New York
LOVE WILL FIND ITS TRUTH IN NEW YORK CITY AS PRIME VIDEO PRESENTS THE MUSEUM OF MODERN LOVE (MoML) IN CELEBRATION OF THE PREMIERE OF THE AMAZON ORIGINAL SERIES "MODERN LOVE" Stories from the new Amazon Original Series Will Come to Life In One-of-a-Kind Interactive Experience October 10th through October 13th. Must-Attend 'MoML' Exhibit Will be Open to the Public and Feature Exclusive Events by Amazon Fire TV, Amazon Wedding Registry x Domino, Entertainment Weekly and More. Modern Love Premieres Oct. 18 Exclusively on Prime Video Love will find its truth as Prime Video today announced that it will present an interactive exhibit, the Museum of Modern Love (MoML), on October 10th through October 13th in New York City in celebration of the upcoming Amazon Original series Modern Love. The new 8-part romantic comedy anthology, based on the popular New York Times column of the same name, will premiere on October 18th on Prime Video in more than 200 countries and territories worldwide. A museum-inspired expression of Modern Love, the MoML is a showcase for modern romantics, diving into the highs and lows of the universal search for human connection while bringing to life stori... (read more)
Dine African Restaurant Week - Teranga
Through October 20, 2019 - New York
New York African Restaurant Week 2019 (Oct 4 - 20) presents...Teranga on Fridays to Sunday from Oct 4 - 20 to enjoy special menus at reduced prices - celebratethe best of African cuisine and culture.
Michelle Rogers: Green Fire - Irish Arts Center
Through October 29, 2019 - New York
Large-scale oil-on-canvas
Discovery Room - American Museum of No History
Through January 01, 2020 - New York
The Discovery Room offers families, and especially children ages 5-12, an interactive gateway to the wonders of the Museum and a hands-on, behind-the-scenes look at its science. Children, accompanied by adults, can explore an array of artifacts and specimens, puzzles, and scientific challenges. Discovery Room Highlights: Hunt for animals in a majestic two-story replica of an African baobab tree filled with specimens of birds, insects, reptiles, and small mammals. Create your own collection of minerals, skulls, or arthropods from a cabinet full of fascinating specimens. Gather around an authentic Kwakiutl totem pole carved at the Museum in 1992. Assemble a life-sized cast skeleton of Prestosuchus, a 14-foot long reptile from the late Triassic Period and handle real fossils. Track real-time earthquakes anywhere in the world on a three-drum seismograph and explore the natural world with sophisticated microscopes.
The Renaissance of Sculpture in Medici Florence - The Frick Collection
Through January 12, 2020 - New York
The Frick Collection presents the first-ever exhibition on the Florentine sculptor Bertoldo di Giovanni (ca. 1440–1491), a renowned student of Donatello, a teacher of Michelangelo, and a great favorite of Lorenzo "il Magnifico" de' Medici, his principal patron.
10 Times Square: New York Fashion Rediscovered 1982-1997 - ZAZ10TS
Through January 20, 2020 - New York
An extraordinary collection of long-lost 1980s-1990s fashion photographs found on a New York City sidewalk. Opening during New York Fashion Week, the exhibition showcases the history of fashion in New York. Presented in the lobby gallery of the iconic building that served as home to some of the most prominent designers in NY, the exhibition features captivating runway images of the fashion stars and supermodels of the era, including Anna Sui, Donna Karan, Liz Claiborne, Ralph Lauren, Marc Jacobs, Perry Ellis, Isaac Mizrahi, Anne Klein, Geoffrey Beene, Adrienne Vittadini, Kate Moss, Cindy Crawford, Naomi Campbell, Linda Evangelista, Christy Turlington, Helena Christensen and more. Photograph by Kishimitsu Hada from the collection of Yuriko Tomita

Want free advice on what to see and do in NYC? Join our Facebook group Everything to Do NYC, a place for people to ask questions and get tips on how to make the most of the city.