Fans of Syfy's The Magicians will be thrilled to learn that they can now head to The William Vale Hotel in Brooklyn to engage in a fantastical world of mind control, levitation, and spell casting—all inspired by their favorite TV show and book. The best thing about it? This self-guided experience is completely free. Simply reserve tickets online via the "Hall of Magic" website (or if you want to risk it, walk-ins are also allowed to enter, space permitting). If you've ever wished that you lived in a magical world, now's your chance to experience one.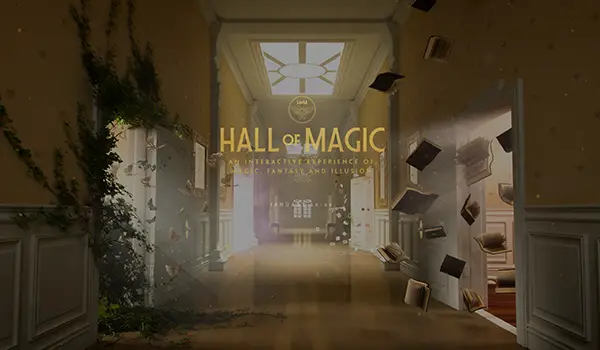 Filled with photo ops and magic around every corner, the "Hall of Magic" is something special that you won't want to miss out on. For fans of The Magicians, you'll instantly recognize the world that you enter. As for those who haven't yet tuned into the beloved television series? You'll still find the "Hall of Magic" to be an enchanting and memorable world that you'll want to share with all of friends and family.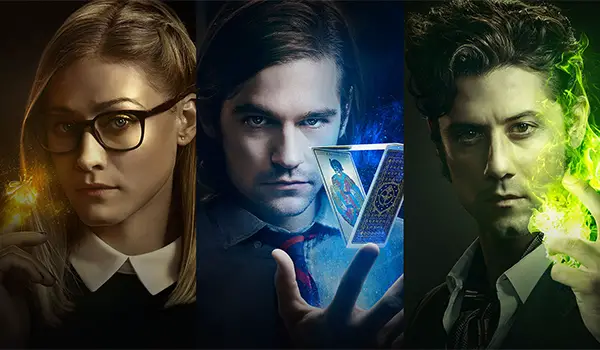 What to Expect 
"Hall of Magic" is an interactive experience that builds off Syfy's hit magical series, The Magicians. From levitation and casting of spells to an apothecary filled with potions and remedies, the surprises that you'll find in the hall will bewilder and excite you. Here are a few of the exhibitions to look forward to:
* Levitating Photo Ops
Take photos of yourself and your friends levitating in various positions within spectacular vignettes. Post them onto your social media platforms with the hashtags #TheMagicians and #HallofMagic to share the fun.
* Casting of Spells
To quote the show, you will channel your inner magician and "do some goddamn magic" by casting some of your own spells while you're visiting the hall.
* Exploring the Apothecary
What's a magic world without a magic apothecary? Take note of otherworldly remedies and potions while in the hall's apothecary, potentially amazing and confusing your own senses.
* Practicing Classroom Magic
Take a seat in one of The Magicians' classrooms and be wowed as objects move and books play music as you use your mind's power to control them. Watch in awe as magical surprises are unearthed in the room.
* Reflecting in the Constellations
Enter a room with a starry night sky where your reflection will be visible in the glimmering constellations above.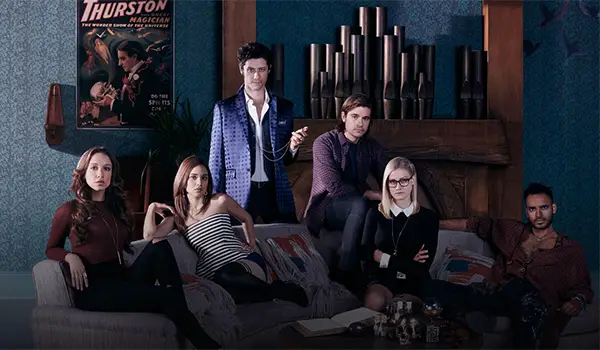 When to Expect It
"Hall of Magic" will be running from Friday, January 20th to Sunday, January 29th. The hall will be open from 2pm to 10pm on weekdays, as well as from 12pm to 10pm on weekends. Visitors will guide themselves through the hall, taking an average of 30 minutes to complete. You can start reserving tickets today, so make sure you don't hesitate to order some. This free Brooklyn experience will fill up quickly.
Where to Find It
"Hall of Magic", The William Vale, 55 Wythe Ave., hallofmagicnyc.com