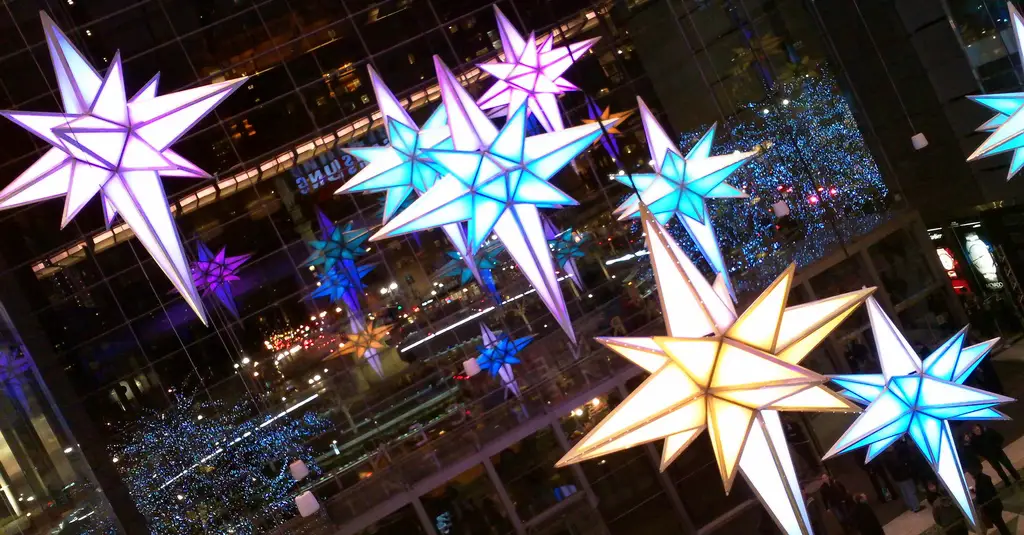 Image: Shannon McGee/Flickr
New York City takes its seasonal specials and holidays seriously. City Guide's got all the latest and greatest news on the holiday events and specials coming up in New York City this weekend. From scoping out the windows at Saks Fifth Avenue during the Christmas season to catching a round of fireworks on the Hudson on the Fourth of July, you won't want to miss a thing. If there was ever a city that knew how to celebrate the season, it's the Big Apple. Here are all the holidays and specials in New York City going on this weekend. Don't skip a beat!
'Oscillate Wildly'the Celebrated NYC Smiths & Morrissey Fan Party - Saint Vitus Bar
Through January 05, 2020 - Brooklyn
Dj Ceremony Persists:"Oscillate Wildly"the Celebrated NYC Smiths & Morrissey Fan Party
Winter ONEderland - One World Observatory
Through January 05, 2020 - New York
ONE WORLD OBSERVATORY HOSTS NEW YORK CITY HOLIDAY EXPERIENCE FROM 1,776 FEETOne World Observatory the indoor observation deck at the top of One World Trade Center presents Winter ONEderland: A Holiday Experience Above It All. The third annual installment of this seasonal transformation transports visitors on a SkyPod elevator journey to the tallest point in Manhattan. The experience is complete with holiday decor, thematic dining options, and a visit with Santa on his sleigh. For more information, tickets, and Santas schedule, please visit www.oneworldobservatory.com.Returning for its third year, the family-friendly experience will be one of the many must-see seasonal attractions in downtown Manhattan. The experience will run continuously through the holiday season ending on January 5, 2020.Winter ONEderland: A Holiday Experience Above It All will include:Snowy SkyPod Journey: Visitors will delight in the thrill of snowfall while riding above New York Citys sparkling skyline in the fastest elevators in the Western HemisphereOne World of Wonders: A multi-media experience where guests join Winter ONEderland mascot Ollie the Owl as he takes flight, journeyi... (read more)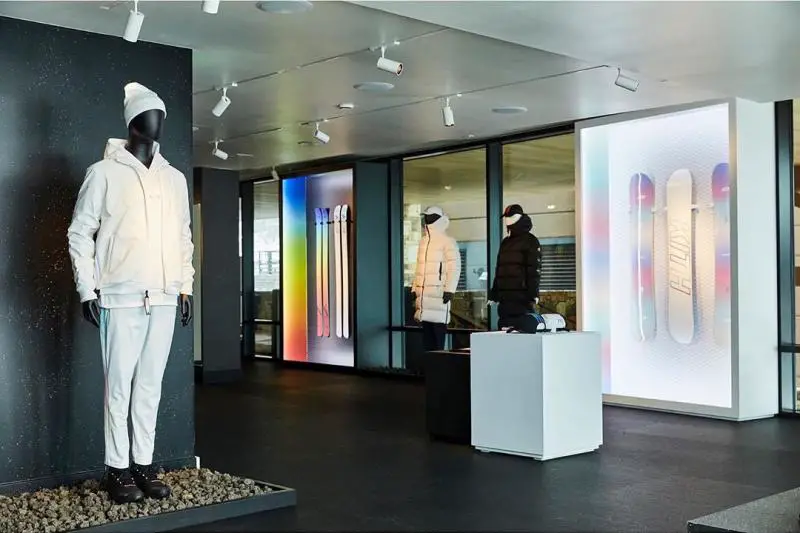 Image: Pop-Up Shop/Facebook
Away Williamsburg Pop-Up - Away
Through January 05, 2020 - Brooklyn


Away, the global lifestyle brand thats on a mission to transform travel, is opening a holiday pop-up in Williamsburg at 111 North 3rd Street, beginning on Black Friday and running through January 5th, allowing visitors to shop Aways lineup of luggage and other travel essentials.On opening day, the first 100 customers will receive a personalized foil stamped luggage tag. Artists will also be on-site offering customers hand-painted monogramming every Saturday and Sunday from 12-4pm EST through December 22nd.Open daily (11/29 1/5): Monday-Thursday from 11am-8pm, Friday-Saturday from 10am-8pm, and Sunday from 11am-7pm EST.
Holiday Lights at the Bronx Zoo - The Bronx Zoo
Through January 05, 2020 - The Bronx
Holiday Lights at the Bronx Zoo are set to return bigger, brighter, and greener than ever before from November 21, 2019 - January 5, 2020.The zoo is bringing back the holiday tradition for the first time since 2007. The dazzling light displays will cover several acres of the zoo in a walk-through experience with wildlife-themed LED displays,custom Asian lanterns, and animated light shows on the historic Astor Court.Entertainment will include holiday-themed music, ice carving demonstrations, caroling, performances, ice carving, train rides, seasonal treats, and souvenirs.Keep an eye on the zoos website (www.BronxZoo.com) for more information as details become available.
Bank of America Winter Village at Bryant Park - Holiday Shops - Bryant Park
Through January 05, 2020 - New York
Over 170 Holiday Shops, curated by Urbanspace, will be featured this year at Bank of America Winter Village at Bryant Park. A mix of food and artisanal boutiques, offering delicious eats and exquisite gifts, will be found at The Holiday Shops, including Verrier Handcrafted, Jack + G, Olfactory, Reeci, and Baking Bean. The Holiday Shops iconic winter experience is located along Bryant Parks alles, plazas, terraces, and are housed in custom-designed kiosks. For more information on Bank of America Winter Village at Bryant Parks events and daily activities, like Broomball, Exerskate, live music and more, visit: wintervillage.org.
20/20 Insight: Posters from the 2017 Women's March - Poster House
Through January 05, 2020 - New York,
The Women's March held on January 21, 2017, in cities across the United States brought together people of all types for a demonstration in response to the election of President Donald J. Trump.Taking to the streets, protesters made posters addressing issues of immigration, environmentalism, and civil rights that tapped into an apprehension about the future of democracy in the United States and, in particular, the treatment of women. The 2017 Women's March was a highwater mark of participation in recent memory, but it follows a tradition of protests and persistent action in the quest for equal rights. Equally enduring are the graphics and poster images that have carried through generations of marches, rallies, and grassroots action. Today's demonstrators arm themselves with symbols from poster history, borrowing the power of their ideology while crafting new meaning. 20/20 Insight looks at the 2017 Women's March within this larger context to understand what has come before and to encourage participation in the future of this democracy.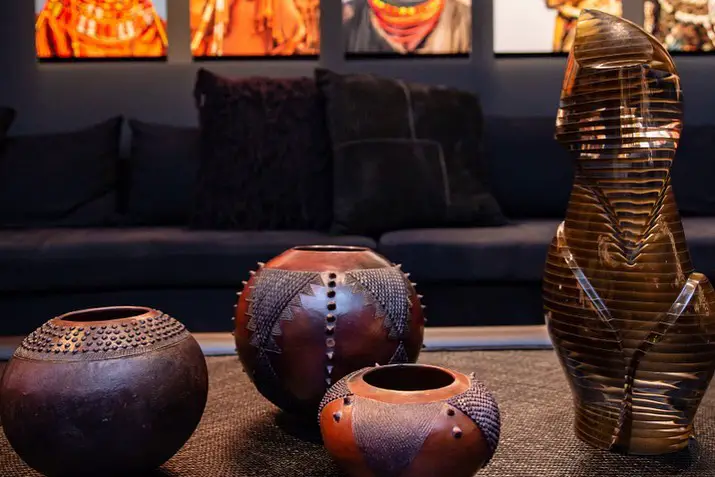 Image: Urban Zen Center/Facebook
Holiday Marketplace - Urban Zen Center
Through January 15, 2020 - New York
Donna Karan and Urban Zen will host the Holiday Marketplace at the Urban Zen Center in New York City just in time for the holidays. The seasonal marketplace houses a curated selection of accessories, books, apparel, art, home dcor and objects of desire, and the artwork from world-renowned photographers Carol Beckwith and Angela Fishers AFRICAN TWILIGHT.The Urban Zen Soulful Economy Marketplace creates a space for like-minded people, organizations and communities to collaborate, communicate, and connect with the purpose of raising awareness and inspiring change. With every purchase at the marketplace.
Hello Panda Festival @ CITI FIELD - The Largest Lantern Festival In North America - Citi Field
Through January 26, 2020 - Queens
New York City will shine even brighter this winter with the debut of the Hello Panda Festival, the largest international lantern, food and arts extravaganza celebrating culture and diversity. Held at Citi Field and spanning 750,000 square feet, the multisensory event will showcase over 120 Instagrammable lantern exhibits, 60 international food vendors curated by The Worlds Fare and numerous cultural arts experiences including live performances, modern art exhibits, a holiday market and traditional crafts.
Kingston Proud Award - John H. Fisher, P.C.
Through February 15, 2020 - Kingston, NY
The John H. Fisher Kingston Proud Award will give one lucky winner the chance to give back to the community by selecting their favorite charity to receive $500. Nominate someone or a business you know in Kingston who is making a difference in the community to win this award. Nominations will be accepted until February 15. To nominate, fill out the form on the Kingston Proud Award page.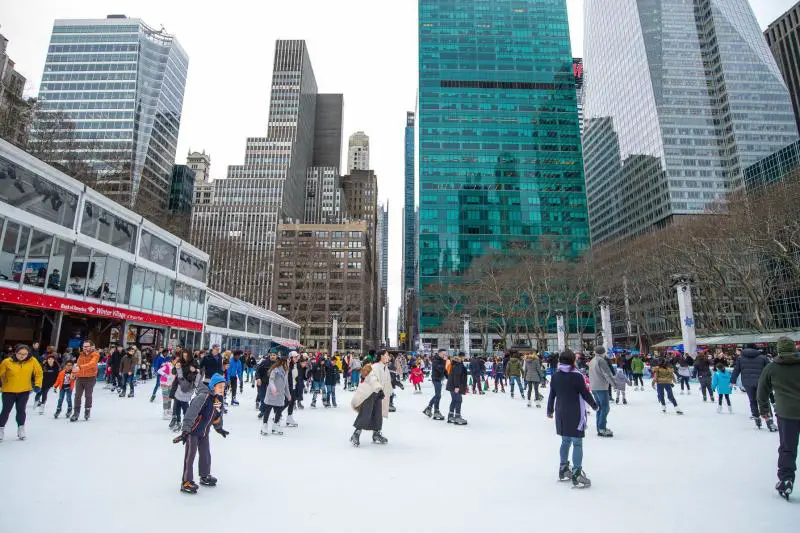 Image: Bryant Park/Facebook
Bank of America Winter Village at Bryant Park - The Lodge by Urbanspace - Bryant Park
Through March 01, 2020 - New York
After its successful debut last year, The Lodge by Urbanspace returns to Bank of America Winter Village at Bryant Park featuring a festive cocktail bar surrounded by a full range of eateries and an outdoor beer garden. The aprs skate-escape will host a mix of returning vendor favorites like The Stackery, and new ones like Ovenly, designed to fulfill the cravings of New Yorkers and visitors alike from morning until night. This cozy winter destination with a dozen new and classic NYC restaurants such as Casa Toscana, The Lodge Bar, The Lodge Biergarten by Stout NYC, Mayhem Smokehouse, Ovenly, Pierogi Boys, S'mores N'more by Renegade, The Stackery, and Two Tablespoons. Beginning in January 2020, head to The Lodge by Urbanspace for live music and other special events. The Lodge by Urbanspace is open daily, 8 a.m.-10 p.m., from October 31, 2019-March 1, 2020. To learn more about The Lodge by Urbanspace, vist: wintervillage.org.
Bank of America Winter Village at Bryant Park - Free Skating - Bryant Park
Through March 01, 2020 - New York
Head to the only FREE admission skating rink in NYC between October. 31, 2019 and March 1, 2020 at Bank of America Winter Village at Bryant Park. The Rink at Bank of America Winter Village at Bryant Park offers high quality rental skates, free skating shows, Broomball pick-up games, Exerskate classes as well as other special events and activities for both children & adults. For more information and the most up to date schedule of events at The Rink during this years Bank of America Winter VIllage at Bryant Park, go to: wintervillage.org.
Daniel Buren on the High Line - The High Line
Through March 01, 2020 - New York
High Line presents En Plein Air, a group exhibition that broadens and challenges historical ideas of outdoor painting. The exhibition is on view along the length of the park from April 2019 to March 2020. It will bring together work by eight artists, including French artist Daniel Buren, who will string his signature stripe piece The Gardland over the elevated walkway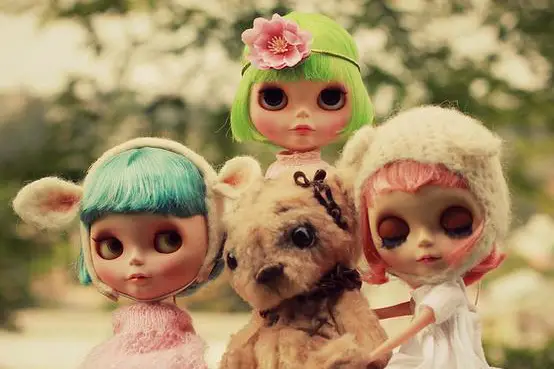 Image: Blythe Doll/Facebook
Blythe Doll - New York
Through November 29, 2021 - City Guide
BLYTHE DOLL CUSTOMIZATION PANELWhen the worlds of fashion enthusiasts and doll collectors collide, Blythe dolls are at the center. These wide-eyed darlings are beloved as a creative dress for fans who love to pose and style their dolls. But with so many fashion options, how does one get started making custom Blythes? Youll learn just how at our Blythe doll customization panel!Ever wonder how to sew your own Blythe doll clothes, resculpt her face, or style her hair? Our panel will take fans through the basics of coordination and customization. With the mini petite Blythe, middie Blythes or even the moveable Neo Blythe doll, you will learn how to make your doll special.From her humble beginnings in the 70s to her modern resurgence in the past few decades, Blythe is about bringing together the style-savvy. Almost every aspect of her can be customized. Her hands, ears, and faceplate can be swapped out to add attitude and personality. Her hair and eyes can be changed to a rainbow of colours and styles to fit any aesthetic. And, of course, there are as many options for her clothing as fans can dream of.With so many choices, a Blythe doll is a blank canvas for the fashio... (read more)

Want free advice on what to see and do in NYC? Join our Facebook group Everything to Do NYC, a place for people to ask questions and get tips on how to make the most of the city.