Spend the night aboard The Intrepid and experience Star Trek in a whole new way. Get tickets now for one of these special New York overnights taking place on July 23, July 30, and Aug. 6. The sleepovers are designed for fans of all ages.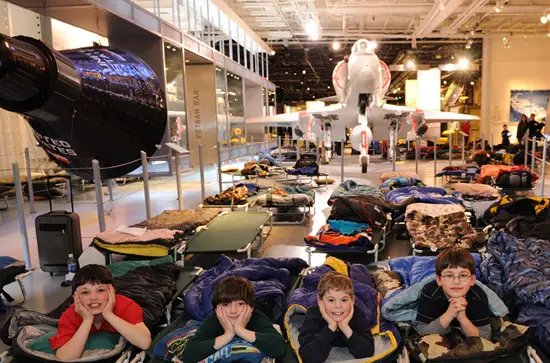 Train like a Star Trek cadet in the new Star Trek Starfleet Academy interactive exhibition, see the shuttlecraft Galileo from the original series, boldly go on special guided tours, and watch classic episodes of Star Trek under the stars. There will also be shows in Intrepid's pop-up planetarium and special Star Trek food and drinks. All guests go home with a swag bag with Intrepid and Star Trek souvenirs. 
Tickets for the sleepovers cost $179, $159 for groups of 15+. 
Overnights begin at 6:45pm on Saturday and finish at 8am on Sunday.
Throughout the summer, the Intrepid is also screening Star Trek films. Star Trek II: The Wrath of Khan, will be shown on July 29. Director Nicholas Meyer will introduce the film. 
Click here for tickets. Call 646-381-5010 or email startrek@intrepidmuseum.org for questions, members, and groups of 15 or more. Use this to take $3 off your next visit (up to 4 persons.)