Live Music in Clubs and Bars in Midtown This Week - March 10-March 17
March 10, 2019 - by CG Directory Editor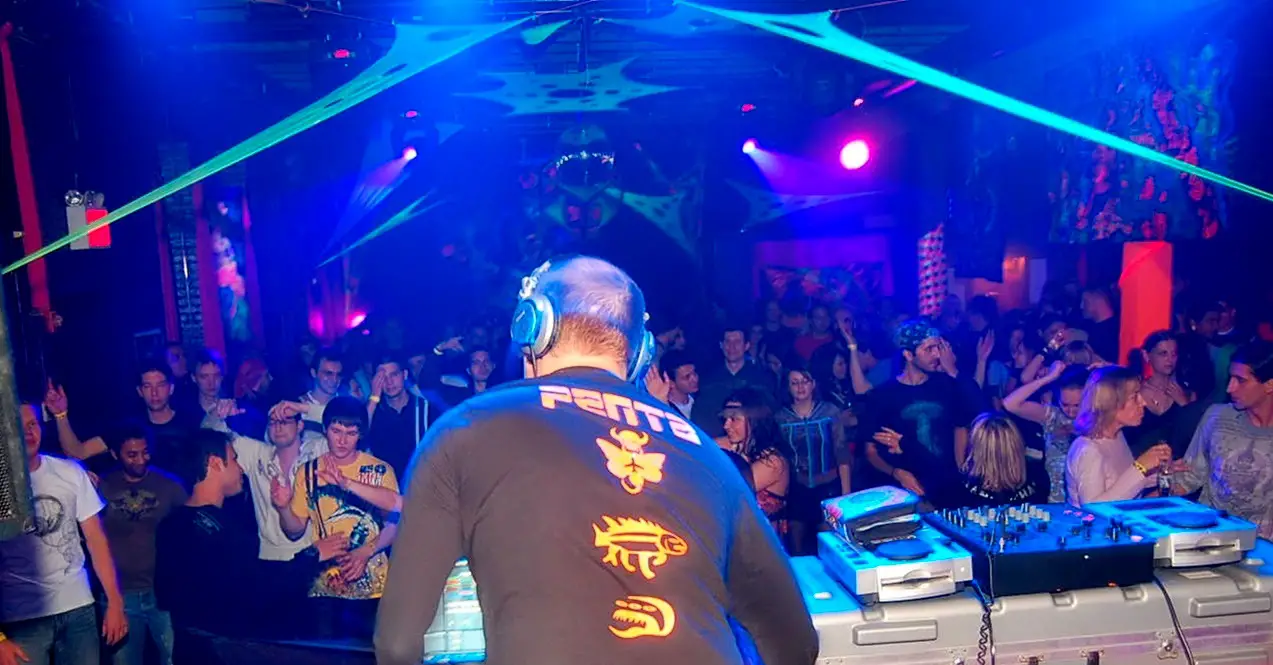 Photo: rei hardt/Flickr

Live music completely changes the atmosphere of any venue, and there's no city that gets that quite like New York does. Midtown is filled to the brim with live music in clubs and bars, and no matter what your style is, there's sure to be a venue that's right up your alley on City Guide's weekly calendar. From Midtown West to Midtown East, check out the rock, jazz, pop, and blues awaiting in our clubs and bars.


David DeJesus - Birdland
March 10, 2019 - New York
Saxophonist David DeJesus has been on the New York City Jazz scene since the late 90's and has established himself as a key player in numerous bands in various genres. In Jazz, David has performed with the Village Vanguard Jazz Orchestra, the Mingus Big Band, the Dizzy Gillespie Alumni All-Stars, and Jimmy Heath's Big Band along with many others. In Latin Jazz and Salsa, David has shared the stage with Ruben Blades, Larry Harlow, Gilberto Santa Rosa, Artro O'Farrill and Tito Rodriguez Jr. Currently, David is the leader of the Birdland Big Band, a member of the Grammy nominated Bobby Sanabria Big Band, and the Legendary Ron Carter's Great Big Band. On top of his busy performing career, David has long been involved in education. Having taught at major conservatories including Manhattan School of Music, New York University, and the New School, David is proud to currently be a Professor of Jazz Studies at Purchase College where he directs the 18 piece Purchase Latin Jazz Orchestra, coaches student combos and instructs Jazz Arranging classes.
Jazz For Kids - Jazz Standard
March 10, 2019 - New York
All Ages The Jazz Standard Youth Orchestra is a performance driven program that gives talented and dedicated young jazz musicians the opportunity to perform regularly in one of New York City's leading jazz clubs often with guest artists from the New York scene. The visiting guests give a workshop to the band members in addition to providing the experience of playing with the top musicians on the scene. On Sundays during the school year, the students rehearse and workshop in the room before opening the doors at 1:00pm and giving a concert that is free and open to the public at 2:00pm.
Brian Newman - Birdland
March 10, 2019 - New York
Verve Recording Artist Singer/Trumpet Player Brian Newman & the New Alchemy Jazz Orchestra Birdland Brian Newman teams up with the New Alchemy Jazz Orchestra for an evening of big band sounds with some of best musicians New York City offers. Performing originals, jazz standards and classics from the Great American Songbook, this 18-piece band will take you for a ride through an eclectic mix of composers and sounds from the past and present and future of jazz music Jazz isn't what it used to be, but for trumpeter and vocalist Brian Newman, that's entirely the point. American trumpet legends like Louis Armstrong, Dizzy Gillespie and Lee Morgan are already a part of music history. They're revered and loved in the way they should be. As Newman explains, learning from them is paramount, but replicating them is pointless. "I don't want to do what's already been done," he says. "I love Robert Glasper and Kamasi Washington –guys like that are bringing jazz to another level but still referencing the tradition. Jazz shouldn't be placed in a glass jar." Newman is here to bust the art form out of its constraints, and it's a destiny he knew he had since his childhood. Growing up in Cleveland... (read more)
Mingus Big Band - Jazz Standard
March 11, 2019 - New York
"A knockout band, full of players who combine ensemble spirit and instrumental mastery with the quirky roughness and individualistic timbres needed for Mingus' turbulent scores. It is thrilling to hear such big music in a small room: the audience immerses itself in this complex, highly emotional music to a degree that is impossible in a concert hall or festival stadium." (John L. Walters, The Guardian)
FKJ - Terminal 5
March 11, 2019 - New York
Following FKJ's recent intimate, sold out EU tour, he returns in February with a full EU/US tour including his largest Boston show to date at Royale on May 12, 2019. His debut album, 'French Kiwi Juice', has amassed over 100 million streams since its release last year, and with the announcement of his 2019 tour schedule there is the suggestion new music may be following shortly ..
Demolition String Band Duo - Porchlight
March 11, 2019 - New York
Stop by Porchlight Monday nights from 6-9 for a musical treat to accompany our delicious cocktails and food. "Live from the Porch" showcases performers in various genres of music, from blues, bluegrass, folk and jazz to soul and country in partnership with Keyed Up. There is no cover charge.
Michael Leonhart Orchestra - Jazz Standard
March 12, 2019 - New York
The thrilling dynamism of the Michael Leonhart Orchestra will be here for a fourth consecutive month at Jazz Standard when the MLO return for this special one–night stand. Steely Dan, Bruno Mars, Meryl Streep, and Ringo Starr are just a few of the many art­ists who've sought out Michael Leonhart for his ex­ceptional skills as a composer, arranger, producer, and instrumentalist. But the MLO is the project closest to his heart, and its spectacular butterfly–inspired concept album, The Painted Lady Suite (Sunnyside) captured all the power and beauty of this 21–piece band. The Orchestra includes members of the Village Vanguard Orchestra, the Maria Schneider Orchestra, the Dap–Kings, Menahan Street Band, and Antibalas. "Michael Leonhart's The Painted Lady Suite is a testament to his glorious, unbridled ambition…Song titles like 'The Experimental Forest, North Dakota,' 'The Arctic Circle' and '1500 Feet Above The Sahara (Night)' illustrate the depth of Leonhart's research into the butterflies' migration, while also nodding to the enormous scope of his sonic palette." (Bobby Reed, Down Beat "Editors Picks," August 2018)
Jenna Esposito - Birdland
March 12, 2019 - New York
The Birdland Theater is happy to announce that singer Jenna Esposito will bring "The Sixties Chicks" to the stage on Tuesday, March 12, 2019 at 7pm. In this brand-new show, vocalist Jenna Esposito takes the audience on a rollicking romp through some of the biggest hits of the 1960's, all made popular by female vocalists. From "girl group" songs by the Crystals ("And Then He Kissed Me") and the Chiffons ("One Fine Day"), to the hits of Dusty Springfield ("You Don't Have To Say You Love Me"), Lesley Gore ("It's My Party"), and Connie Francis ("Where The Boys Are"), this show will have audiences singing, bopping, and "Dancing In The Streets!" For this show, Jenna will be backed by her four-piece band, led by musical director, Fortune Esposito on guitar, as well as Kelly Esposito-Broelmann and Rob Langeder on background vocals.
David Ostwald's Louis Armstrong - Birdland
March 13, 2019 - New York
Inspired by the noble jazz pioneers Louis Armstrong, Bix Beiderbecke, Duke Ellington, Jelly Roll Morton and their colleagues, David Ostwald's Louis Armstrong Eternity Band breathes life and passion into America's own great art form. Legendary record producer George Avakian describes the band in this way: "There has never been a band quite like this one. Most groups, past and present, stick to one style. Some current groups attempt to recreate early recordings in their entirety. These guys do neither. Inspired by divergent bands of the 1920s and 30s, you'll hear them swing a variety of styles in music by a wide range of composers, always true to the joy and heart of the music." Now in its 17th year of residency at Birdland, the weekly post-workday engagement is the city's best musical bargain! Tuba player David Ostwald leads a rotating lineup that features talents such as clarinetist Anat Cohen, trombonist/vocalist Wycliffe Gordon, pianist Ehud Asherie, drummer Marion Felder and more!
Chris Bergson Band - Jazz Standard
March 13, 2019 - New York
Tonight, we welcome back contemporary blues man par excellence Chris Bergson – a singer, songwriter, guitarist and bandleader hailed as one of today's "most interesting blues-inspired songwriters…a concise and subtle guitarist and tough, grainy singer." (The Blues Music Magazine UK) The creator of Mojo magazine's #1 Blues Album of 2008 (Fall Changes) and a 2015 inductee into the New York Blues Hall of Fame, Chris returns to Jazz Standard with the expanded version of his working band that includes a potent three–piece horn section. They'll be playing songs from the acclaimed 2017 album Bitter Midnight and more – make your reservations now! Chris Bergson – guitar, vocals Ellis Hooks – vocals Michael Blake – tenor saxophone Reggie Pittman – trumpet Kris Jensen – baritone saxophone Craig Dreyer - organ, Wurlitzer & backing vocals Richard Hammond – bass Tony Mason – drums
Allman Brothers Tribute Live At The Fillmore™ To Recreate 'At Fillmore East' Cover To Cover For 48th Anniversary Of The Famous 1971 Shows - Cutting Room
March 13, 2019 - New York
This event is 21 and over On March 12 and 13, 1971, The Allman Brothers Band played two shows at Bill Graham's legendary Lower East Side venue. 'At Fillmore East' has since been regarded as one of rock and roll's greatest live albums, documenting one of rock history's unparalleled concerts.
Ehud Asherie - Birdland
March 14, 2019 - New York
Ehud Asherie - Piano Peter Washington - Bass Rodney Green - Drums Ehud Asherie, "a master of swing and stride" (The New Yorker), is a jazz pianist who integrates the venerable New York piano tradition into his inventive style. Born in Israel in 1979, Asherie lived in Italy for six years before his family moved to New York. Though he began playing piano as a child, his passion for jazz came later—with a Thelonious Monk cassette tape—and his first visit to Smalls Jazz club in Greenwich Village. Largely self-taught, or rather, "old-schooled," Asherie learned the ropes at Smalls, spending the wee small hours of his early teens becoming a fixture of the late-night jam sessions. Mentored by the late Frank Hewitt, Asherie began to develop "his virtuosity and his ear for clean, crisp lines" (The Star-Ledger).
Tritonal - Terminal 5
March 14, 2019 - New York
At the top of 2016, Tritonal's Chad Cisneros and Dave Reed release a long-coveted but previously unavailable single, "Blackout". Featuring Steph Jones' delicate vocals and a pop twist on the duo's melodic sound, "Blackout" quickly becomes Tritonal's fastest-selling and -streaming single to date. Its impressive success is the latest in a series of milestones for the Austin, Texas songwriters and producers. Over the previous year alone, Tritonal surpassed 53 million streams in aggregate on Spotify, over 10 million of that coming from their Chainsmokers collaboration, "Until You Were Gone". Tritonal also remixed Adam Lambert's hit "Ghost Town"; reached millions of listeners on iTunes, Soundcloud and Sirius via their podcast, Tritonia; and sold out the majority of their The Untouchable tour with Cash Cash, including iconic venues like New York's Terminal 5, San Francisco's Warfield, and L.A.'s Club Nokia. As of early 2016, the tour's title song, "Untouchable", had been streamed over 19 million times.
St. Matty's Day - The Green Room 42
March 16, 2019 - New York
Matthew Lee (Spring Awakening, American Idiot) invites you to get shamROCKED by his fresh takes on known favorites. Featuring music from his debut album, Busking Broadway, audience members can also expect incredible guest performers, a cappella, and a live rock band. This St. Matty's Day, you'll hear everything from Blink 182 to Sondheim. Come get lucky - Sláinte!
Peter Baron's Thunderfarm - Cutting Room
March 16, 2019 - New York
Peter Baron, born and raised in Greenwich Village, New York was most influenced by guitar-based rock bands of the 70's and 80's. Peter Baron's sound has been described as a combination of modern edgy pop rock and 70's metal. You might say Zeppelin/Aerosmith meets Foo Fighters/Alanis Morrisette.
René Marie - Jazz Standard
Through March 16, 2019 - New York
All of us at Jazz Standard offer collective congratulations to René Marie, whose first album of all original compositions Sound of Red captured a GRAMMY Award nomination in the Jazz Vocal Category (the artist's second GRAMMY nomination in this category). In a span of two decades, 11 recordings and countless stage performances, René Marie has cemented her reputation as not only a gifted singer but also a composer, arranger, theatrical performer and teacher. Guided and tempered by powerful life lessons and rooted in jazz traditions laid down by such leading ladies of past generations as Ella Fitzgerald and Dinah Washington, René Marie alchemizes elements of folk, R&B and even classical and country music to cre­ate a captivating hybrid style. Her body of work is musical, but it's more than just music: It's an explora­tion of the bright and dark corners of the human experience, and an affirmation of the power of the human spirit. "I have never forgotten the early lessons learned about the power of music," says René Marie. "Today, I try to imbue that feeling of emotion into every song I write and every song I sing – every time." René Marie – vocals John Chin – piano Elias Bailey – ba... (read more)
Vincent Herring - Birdland
Through March 16, 2019 - New York
Saxophonist Vincent Herring's intense, soulful, multi-noted style and ebullient swing have excited audiences worldwide. On stage, Herring and his band often make an incendiary sound over fine and controlled rhythms of modern times. Vincent started playing saxophone at the age of 11 in school bands and studying privately at Dean Frederick's School of Music in Vallejo, CA. At the age of 16, Herring was studying at California State University at Chico on a music scholarship. A year later he had won a berth in the United States Military Academy Band at West Point. Vincent moved to New York City in early 1980's attending Long Island University. He first toured in the United States and Europe as part of the Lionel Hampton Big Band. With his sound strongly influenced by Julian "Cannonball" Adderley, Vincent's virtuosity and promise came to the attention of Nat Adderley. The two forged a nine-year musical relationship, producing nine albums and touring around the world year after year. After Nat's death, Louis Hayes collaborated with Vincent to form the Cannonball Adderley Legacy Band. Vincent worked and recorded with Cedar Walton for more than 20 years. He has also appeared on stage an... (read more)
Pete Malinverni - Birdland
Through March 16, 2019 - New York
On the Town" The Pete Malinverni Trio plays the music of Leonard Bernstein Pete Malinverni, piano Doug Weiss, bass Aaron Seeber, drums Pianist, composer, educator Pete Malinverni has been a fixture on the New York City Jazz scene since moving there in the early 1980s from his hometown of Niagara Falls, NY, where he'd begun Classical Piano studies at the tender age of six. Since moving to NYC, Pete has recorded fourteen times as a leader, including in solo piano, trio, quartet, quintet, big band and choral contexts. All his recordings have been received by critics and the public alike and have seen heavy airplay on all platforms, from the radio to the internet. Throughout his time in NYC, Pete has established performing, recording and inspirational contact with a host of masters on the scene there, including Joe Lovano, Vernel Fournier, Charles Davis, Mel Lewis, Dennis Irwin, Jon Faddis, Karrin Allyson, Steve Wilson and many, many others. These collaborations have happened in studios and on stages like the Carnegie Recital Hall, the Caramoor Festival, the Piccolo Spoleto Festival, the Rome Music and Image Festival, the Santiago (Chile) Jazz Festival and others, as well as i... (read more)
Beegie Adair and Monica Ramey - Birdland
Through March 16, 2019 - New York
Jazz fans and critics agree, pianist Beegie Adair's sophisticated and listenable brand of jazz has made her recordings among the biggest sellers in the jazz world. Her collaboration with Vocalist Monica Ramey is equally sublime: "There was a brief period in the late 1950s and very early '60s when Capitol sagely paired George Shearing with a succession of the label's top vocalists, including Peggy Lee, Dakota Staton, Nancy Wilson and Nat King Cole. The results were uniformly wonderful, setting a standard for sophistication that has, until now, never quite been equaled. But in Monica Ramey and Beegie Adair, Shearing and company have finally met their match." – JazzTimes Magazine
Bobby LaVell Jazz Orchestra - Birdland
March 17, 2019 - New York
Born in Memphis, Tennessee Bobby LaVell gained an interest in music while in high school. He became proficient on the Saxophone, Flute, Clarinet and Piano while pursuing formal musical studies at Memphis State (now the University of Memphis), and Shelby State College. Bobby also studied and became proficient as an arranger and composer during that time. Bobby' s formal education continued with composition studies with Bob Brookmeyer and Manny Albam at the B.M.I. Jazz Composers Workshop. Bobby studied improvisation with Fred Ford of Memphis, Tennessee, and he credits Ford with shaping his musical philosophy. . . "He was the best teacher anyone could have, because he taught me to teach myself. However, his first and foremost influence was his father, the late Bob (Honeymoon) Garner, a pianist and organist in the Memphis area. During Bobby's early professional career, he performed, arranged and conducted for Memphis singer Lee Stone.
Jazz For Kids - Jazz Standard
March 17, 2019 - New York
The Jazz Standard Youth Orchestra is a performance driven program that gives talented and dedicated young jazz musicians the opportunity to perform regularly in one of New York City's leading jazz clubs often with guest artists from the New York scene. The visiting guests give a workshop to the band members in addition to providing the experience of playing with the top musicians on the scene. On Sundays during the school year, the students rehearse and workshop in the room before opening the doors at 1:00pm and giving a concert that is free and open to the public at 2:00pm.
Looking for Free Group Planning Services?
Get free advice on planning your group's trip to New York.
MORE Activity Planner ARTICLES
RESTAURANTS

Brings together the character of Hell's Kitchen past with th...

THEATER

Kander and Ebb's "musical vaudeville" in which Roxie Hart ga...

SHOPPING

DataVision is redefining retail with their new, fully intera...

SIGHTSEEING

Start by ascending to the top of the tallest building in the...