New York's new, limited-time Museum of Illusions will leave you in awe as you explore realms of eye-fooling tricks and Instagram-worthy installations. With 10 locations around the world, the Museum of Illusions is already popular, now adding its first American location in NYC's Meatpacking District. Kids and adults alike will find wonder aplenty as they test their abilities to conquer illusions. The Museum of Illusions opens to the public on Thursday, September 20th.
You can grow to great heights or shrink really small in a room where height is a matter of perspective. Halloween pranks come early this year with an illusion that has your head on a plate, literally!


Take a gander at a manhole that looks as though it goes on forever. If you stand on the glass and look up at the ceiling, which includes a manhole going in the opposite direction, you'll feel like you're falling.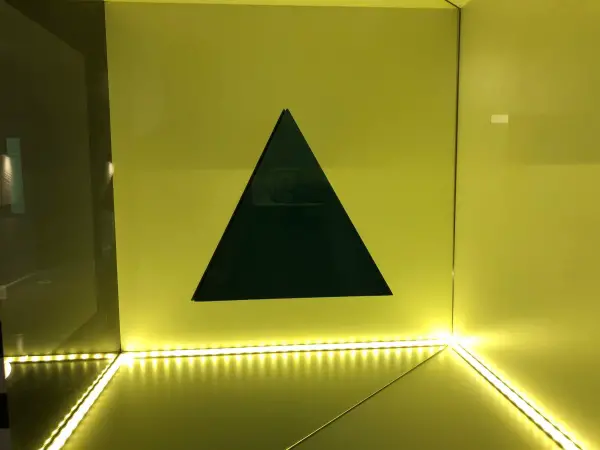 View an optical illusion that is sure to leave you stunned when a square transforms into a perfect triangle. We couldn't believe our eyes.
See what you look like in different colors in the "colors room." The room features red, green, and blue to choose from; or stand in the middle to experience a multicolored combination.
Imagine if there was a hundred you in the world: you can when you experience this optical illusion that turns your face into a kaleidoscope.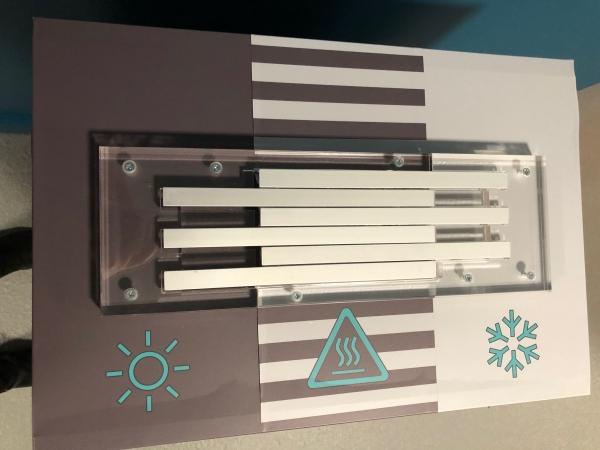 Test your sense of touch with the Thermal Grill Illusion. One side is warm, one side is cold, and the middle is burning hot! Don't believe me? Try it yourself!
These exhibits and more optical illusions are all on display at the Museum of Illusions,  77 Eighth Ave., 212-645-3230, museumofillusions.com. The Museum of Illusions will be open from 9am-10pm daily. Ticket prices are $19 for adults, $17 for students, seniors, and military personnel, $15 for kids aged 6-13, and children under 6 are free. A family ticket for two adults and two children is $53.