Whether you're a senior citizen traveling to New York City on your own, or whether you live in the Big Apple yourself and are trying to plan a trip for your parents or senior friends, these seven NYC senior travel tips will come in handy. If you want to get the most out of your vacation, you have to think ahead, and while New York is packed with activities for people of all ages, it's important to make sure you're catering to the needs of your specific age group. These tips are quick yet useful, and they'll helpfully guide you in planning the perfect trip for any senior citizen!
NYC Senior Travel Tips: Plan to Take a Tour Bus

Senior citizens love to see all the sites and sounds of the city as much as the next guy, but often the walking doesn't agree with them. A great way to see New York City in all its glory without the hours of walking, stairs, and waiting at subway stations is to take a tour bus around the island! There are dozens of tours all around Manhattan, that offer deep senior discounts and extra comfortable travel, such as The Ride.
NYC Senior Travel Tips: MTA Charges Lower Fares for Seniors
Image: Mr.TinDC/Flickr
Senior citizens (65 and older) only have to pay $1.35 per ride, or $15.50 for a 7-day pass with the MTA. Not a bad deal, right? Make sure you apply ahead of time though, as you can't just pick up one of these cards at a subway station machine. Instead you'll have to download an application and submit it, allowing two to four weeks for processing. Plan ahead, folks! Click here for more info on MTA reduced fares, including link to application.
NYC Senior Travel Tips: Don't Forget You Can Take a Car Service or a Cab
However, as great as the MTA reduced fair is for seniors, sometimes it's better to just splurge and take a cab. Subway stations are often hot and some are only accessible by stairs, and if you're traveling during rush hour, you don't want to have to force seniors onto a packed subway car. New York City is filled with yellow taxis, and it only takes a wave of the hand to get one! If you want to be assured you'll have a ride waiting for you, a car service is a good call, especially if it's raining or at other times when cabs can be scarce. Carmel is New York's premiere car service, with late-model town cars at a great value. Get a discount with our coupon here.
NYC Senior Travel Tips: Avoid Times Square
Image: Adrian Scottow/Flickr
Times Square may be considered the heart of Manhattan for the average tourist, but it's also the part of town that's packed with people and busy foot traffic. Unless your senior specifically wants to see the center of it all, it may be best to steer clear of this congested area during his/her visit. If you truly can't avert your senior visitors from wanting to see Times Square, then do so from a cab or tour bus to make it easier on them!
NYC Senior Travel Tips: Take Advantage of the Discount Senior Rates at Museums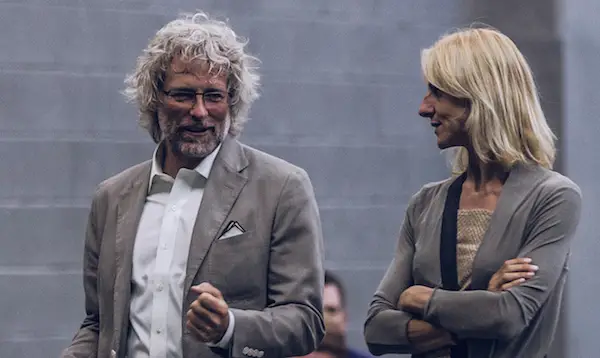 Along with the MTA, dozens of New York City museums offer discounted senior rates for men and women over the age of 65. When you're purchasing your tickets, don't forget to ask about any deals they have for the elderly. You'll likely be able to get half-off at some of New York's most beloved centers of learning, art, and culture. For example, Rubin Museum of Art on the first Monday of every month has Senior Monday, welcoming older adults (65+) with free admission to the galleries (regularly $5), guided visits of the galleries, tickets to film screenings, and a 10% discount on selected items in the museum's Shop and Café. Other museums such as New-York Historical Society, The Guggenheim, the American Museum of Natural History and the Intrepid, Sea, Air & Space Museum offer senior discount admission prices (free for veterans, too.) Take advantage!
NYC Senior Travel Tips: Pick a Hotel That's Central to the Things You Want to See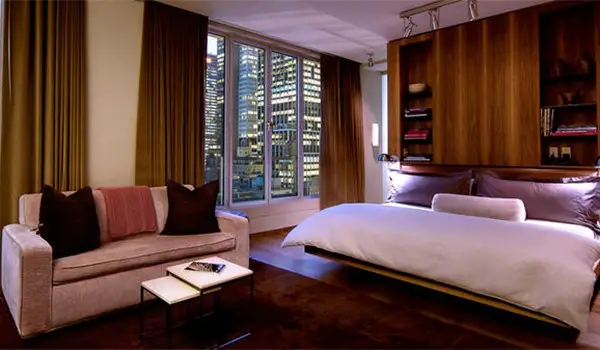 Image: Rachel Kramer Bussel/Flickr
Spend the extra cash and make sure you get a hotel that's close by to the attractions you want to see. Travel time is a pain for everybody, and considering most seniors aren't up for spending hours commuting to their destination, it just makes sense to book something in a central neighborhood. And remember, the closer you are to it all, the easier it will be to hail a cab!
NYC Senior Travel Tips: Make Dinner Reservations Ahead of Time
New York City has notoriously long wait times at their restaurants, so it doesn't hurt to call ahead and put in a reservation long before it's meal time. If you know that you want to treat your senior visitors to one of Manhattan's most popular restaurants, make sure you call in a few weeks in advance. You can never be too prepared when it comes to NYC dining!
Clicke here for information on Visiting NYC with Special Needs.