If you're looking for things to do in New York City in November, we've got the inside scoop on the best exhibits, sightseeing, fun for kids, concerts, nightlife, and more, as NYC gets ready for all the holiday and winter excitement. We're especially looking forward to the return of ice skating, the Rockettes, holiday markets, the 2019 TCS New York City Marathon, and, of course, the Macy's Thanksgiving Day Parade.
ICE SKATING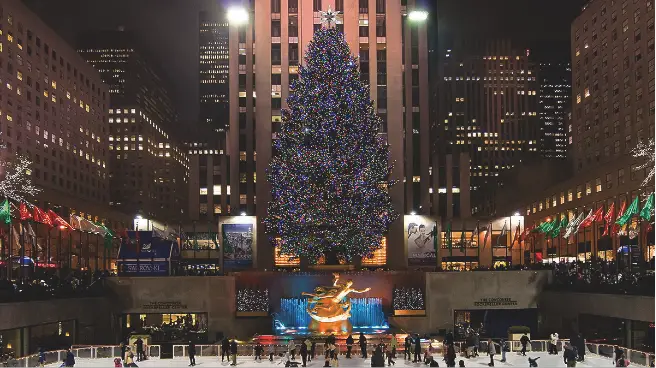 (Opened 10/12) The iconic Rockefeller Center Ice Skating Rink opens for the winter season. For information on reservations, skate lessons, or season passes, call 212-332-7654 or visit therinkatrockcenter.com. VIP packages are available. For more information on Rockefeller Center, visit rockefellercenter.com.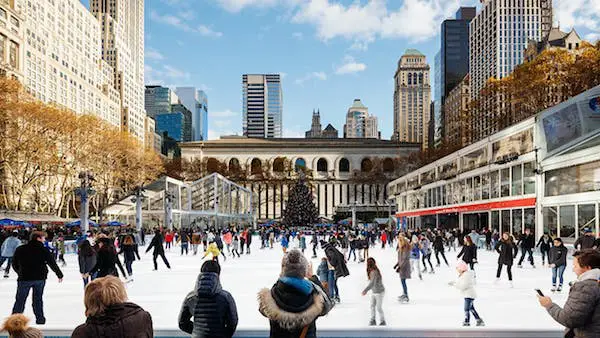 Colin Miller.
(10/31-1/5/20) Bryant Park's Winter Village returns. Ice skating, shopping, hot chocolate and other tasty treats, and more!
PLUS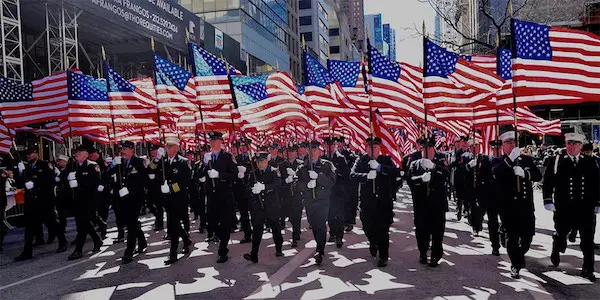 (11/11) The annual New York City Veterans Day Parade takes place along Fifth Avenue, rain or shine. It's the largest one in the nation. The parade proceeds north on Fifth Avenue from 26th to 52nd Sts., from 11:15am to approximately 3:30pm.
THE TCS NEW YORK CITY MARATHON

(11/3) When November hits, the city's thoughts turn to pounding pavement and the excitement of the TCS New York City Marathon. Some 50,000 runners from 125 countries will be cheered on by millions across all five boroughs of the city.
(10/31-11/2) TCS New York City Marathon Expo Presented by New Balance. The largest running exhibition in the U.S., and one of the top 10 health and fitness expos in the world. Join race participants, health enthusiasts, and runners as they prepare for race day, shop fitness products, and experience the excitement. Free and open to the public at the Jacob K. Javits Convention Center.

If you're looking to do some carb loading before or after a jog (or a marathon), don't miss the pasta pros at New York's favorite Italian restaurants. In Midtown West our go-tos are Buca di Beppo, La Masseria and its new sister spot Masseria dei Vini, and Patsy's Italian Restaurant. For a quick pick-me-up in midtown, the Zibetto Espresso Bars have desserts and coffees as only the Italians can do it. Over in Midtown East, you'll find us at Allora Ristorante, or Obicà Mozzarella Bar, Pizza e Cucina down in the Flatiron. Further downtown, Villa Mosconi and Monte's have been Village favorites for decades. On narrow, ancient streets downtown you'll also find one of the most vibrant places in Manhattan: Little Italy. For decades now, bold-face names and hungry New Yorkers have come here for pizza, pasta, and the best cannoli in the city. Our recommendations include family-owned classic Il Cortile. When you're ready for a sweet ending to your Little Italy adventures, Caffé Palermo is your destination. Baby John "The Cannoli King" serves up cannolis that keep to that perfect balance between sweet cream and satisfying crunch, making these the best in the city. And you don't have to be in training for a marathon to enjoy them.
EXHIBITS

(11/23-1/26/20) The Holiday Train Show at New York Botanical Garden. Enchanting model trains zip through a display of 150 landmarks, each re-created with bark, leaves, and other natural materials—all under the twinkling glow of the Enid A. Haupt Conservatory. Marvel at G-scale locomotives humming along among familiar sights such as the Brooklyn Bridge, Statue of Liberty, and Rockefeller Center on nearly a half-mile of track.
PLUS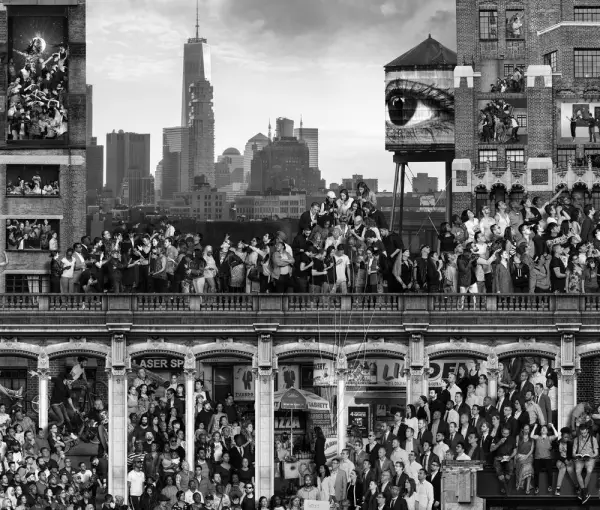 JR (French, born 1983). The Chronicles of New York City, 2018–19 (detail). Dimensions variable. © JR-ART.NET.
(Through 5/3/2020) JR is a consummate 21st-century artist. As a young man, he began taking pictures of his fellow street-artist friends and posting them around his native France. Later, his photography projects expanded in scope and deepened in tone without losing their populist flair. Now, this celebrated artist will receive the first major North American retrospective of his work, JR: Chronicles at the Brooklyn Museum. The exhibition, named after the artist's new mural of New York City, debuted in October. The mural itself, The Chronicles of New York City, portrays over one thousand New Yorkers that the artist interviewed and photographed in summer of 2018. It will be displayed in the Great Hall of the museum. brooklynmuseum.org
PLUS
(Now-1/5/20) Experience the past, present, and future of fashion all at once at the Brooklyn Museum this November. Pierre Cardin: Future Fashion celebrates the French designer who embodied the Space Age and futuristic concepts in his designs. A living legend at 97, this is the first retrospective of Cardin's work hosted in New York for 40 years. It holds over 170 objects, dynamically displayed, collected from the Pierre Cardin archive, including recent work that feels every bit as vital as Cardin's historic designs. The show also shows how Cardin designed outside the realm of fashion, crafting "couture furniture," lighting, and even cars. Don't miss the fashion that literally lights up, arranged in the exhibit's back room. brooklynmuseum.org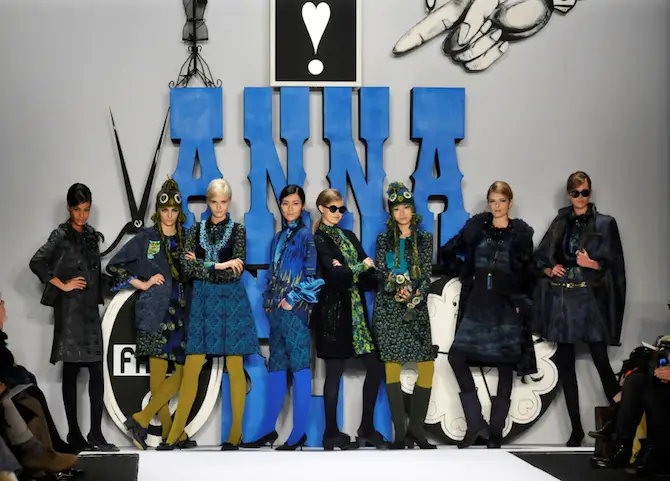 Photograph by Thomas Lau, courtesy of Anna Sui.
(Now-2/23/2020) The World of Anna Sui celebrates one of the country's top designers at the Museum of Arts and Design . The 75 fashion looks on display in this exhibition will showcase Anna Sui's decades-long career, beginning with the groundbreaking fashion show in 1991 that introduced the world to her one-of-a-kind eclectic aesthetic.
(Now-1/5/20) Verdi: Creating Otello and Falstaff—Highlights from the Ricordi Archive at the Morgan Library & Museum. After Aida in 1871, except for occasional projects, Giuseppe Verdi (1813–1901), Italy's pre-eminent composer, retired from opera at the age of 58. This, however, did not prevent constant pleas from his publisher, Giulio Ricordi (1840–1912), and his future librettist, Arrigo Boito (1842–1918), for the maestro to return to the operatic stage. Reluctantly coaxed out of retirement, Verdi composed what would become the crowning achievements of his career: Otello, premiered in 1887 and Falstaff, in 1893. This exhibition, based on The Enterprise of Opera--Verdi, Boito, Ricordi created by Bertelsmann/Ricordi and curated by Gabriele Dotto is the first in the United States to present rare documents and artifacts from Milan's Ricordi Archive and will offer visitors insight into the production of these two operas as well as the complex enterprise of bringing an opera to life. Set designs, costumes from Milan's Teatro alla Scala, autograph manuscripts, contracts, publications, publicity, video excerpts from recent productions, and other objects in many media will permit visitors to experience the tremendous collaborative efforts behind an operatic production.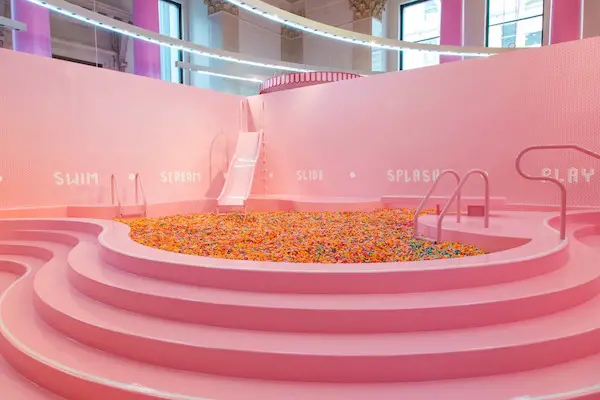 The popular pop-up the Museum of Ice Cream returns. Tickets start at $39.
(Through 1/5/20) Implicit Tensions: Mapplethorpe Now at The Solomon R. Guggenheim Museum. Robert Mapplethorpe, one of the most critically acclaimed and controversial American artists of the late 20th century, is represented in great depth in the Guggenheim's collection. In 1993 the museum received a generous gift of approximately two hundred photographs and unique objects from the Robert Mapplethorpe Foundation, creating one of the most comprehensive public repositories in the world of this important artist's work. In 2019, 30 years after the artist's death, the Guggenheim will celebrate the sustained legacy of his work with a yearlong exhibition in two sequential parts in the museum's Mapplethorpe Gallery on Tower Level 4.
(Now-1/3/20) The most significant site of the Holocaust, Auschwitz was not a single entity, but a complex of 48 concentration, forced labor, and extermination camps, at which 1 million Jews—and tens of thousands of others—were murdered. Auschwitz. Not long ago. Not far away., a new exhibition at the Museum of Jewish Heritage—A Living Memorial to the Holocaust, explores the legacy of history's deadliest mass murder site. More than 700 original objects and 400 photographs are on display, many for the first time in North America. Among the artifacts: personal possessions, fragments of a barrack, a gas mask used by the SS, and an original German-made Model 2 freight wagon used for the deportation of Jews to the ghettos and extermination camps in occupied Poland.
(Ongoing) Faith and Empire at the Rubin Museum. Religion has influenced and empowered countless political leaders throughout history, and Tibetan Buddhism is no exception. "Faith and Empire: Art and Politics in Tibetan Buddhism" is the first exhibition of its kind to explore Tibetan Buddhism's dynamic political role in the empires of Asia from the 7th to the early 20th century. Artwork highlights include a set of 8th-century gilt-silver drinking vessels from the Tibetan Empire; an early 13th-century wrathful icon made of silk and ornamented with tiny seed pearls; a 4 ½-foot-tall 680-pound gilt-bronze bodhisattva from the early 15th-century Ming court; and a 19th-century 8-feet-wide Mongolian depiction of the final battle against the heretics and nonbelievers. The exhibition is arranged chronologically, beginning with the Tibetan Empire in the 7th century, and includes sections on the Tangut kingdom of Xixia, the Mongol Empire, the Chinese Ming dynasty, the rule of the Dalai Lamas, and the Manchu Qing dynasty.
(Permanent) The Jim Henson Exhibition at the Museum of the Moving Image celebrates the life and legacy of the famed Muppet creator, exploring both his prolific career and the enduring effect his work has on pop culture to this day. Visitors can expect to learn more about the creation of such beloved works as The Muppet Show, Sesame Street, Fraggle Rock, The Dark Crystal, and Labryinth, as well as to discover the cutting-edge experimental works Henson made throughout his career.
(Permanent)
The Museum of the City of New York
presents
NY at Its Core
.
Ten years in the making,
New York at Its Core
presents the compelling story of New York's rise from a striving Dutch village to today's "Capital of the World." The exhibition captures the human energy that drove New York to become a city like no other and a subject of fascination the world over. Entertaining, inspiring, important, and at times bemusing, New York City "big personalities," including Alexander Hamilton, Walt Whitman, Boss Tweed, Emma Goldman, JP Morgan, Fiorello La Guardia, Jane Jacobs, Jay-Z, and dozens more, parade through the exhibition
.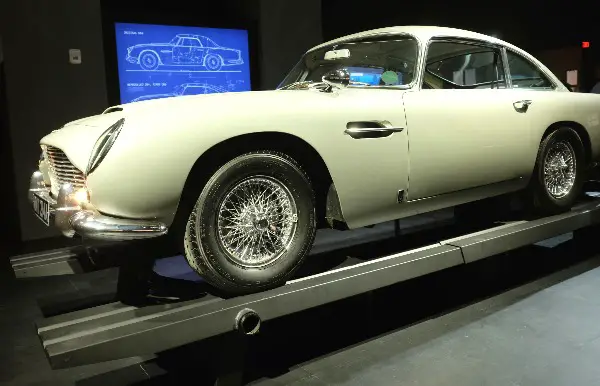 (Ongoing) You can experience the world of history's most famous spy at Driven: 007 x SPYSCAPE, a new exhibition inside New York's spy museum, SPYSCAPE. This immersive exhibition brings you into the Bond universe with sets, props, and insights about the creation of the ageless secret agent. Among the highlights: an Aston Martin DB5, the lab of Quartermaster (or Q), M16's gadget master, concept art from Oscar-winning production designer Sir Ken Adams, and an exploration of 2012 Bond film Skyfall's unforgettable final scene.
COMEDY
(11/4-11/10) Now in its 16th year, the New York Comedy Festival features a star-spangled lineup of comedians, 100+ shows throughout all five boroughs, including Trevor Noah, Jenny Slate, Norm MacDonald, Tom Segura, Stephen Colbert, Nicole Byer, Vir Das, Kevin Smith & Jason Mewes, Nick Kroll, Randy Rainbow, Bill Maher, and more. nycomedyfestival.com
PLUS
(11/1-11/2) Rachel Feinstein at Gotham Comedy Club.
(11/3) Nick Offerman at the Beacon Theatre.
(11/8) Demetri Martin: Wandering Mind Tour at the Beacon Theatre.
(11/8) Larry Owens & Friends at The Bell House.
(11/13) Upright Citizens Brigade:The George Lucas Talk Show at Intrepid Sea, Air, & Space Museum. Join Star Wars creator George Lucas, performed by comedian Connor Ratliff, as he interviews special guest NASA's Steve Howell, Kepler exoplanet researcher and astrophysicist, and primatologist andcomedian Natalia Reagan . Find out how the Star Wars universe can be strikingly similar to our own. Yes…there is a Tatooine! Space Shuttle Pavilion. Ages 21+. Beer and wine for purchase. Tickets are $15 for general admission and $10 for Museum members.
(11/21) Michelle Buteau Live at Union Hall.
(11/21-11/22) Jerry Seinfeld at the Beacon Theatre.
(11/22-11/23) Francis Ellis at Gotham Comedy Club.
(11/29-11/30) Chris Distefano at Gotham Comedy Club.
KIDS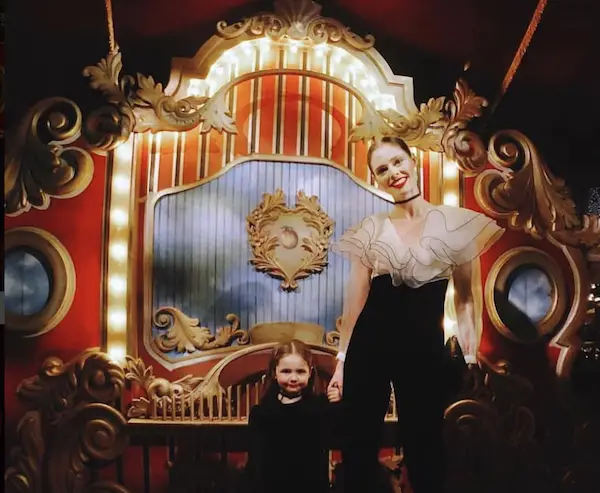 (10/12-2/2/20) Big Apple Circus at Lincoln Center's Damrosch Park is back, and while it's still appealing for kids, it's gotten a makeover, making a concerted effort to appeal to young and old alike, with a selection of high end cocktails now on sale, a VIP tent, new performers, and more. bigapplecircus.com
PLUS
(11/15-11/17) Disney on Ice Presents Road Trip Adventures at Barclays Center. Exciting twists and turns await as Mickey, Minnie, Goofy—and you—embark on a wild ride to your favorite Disney destinations.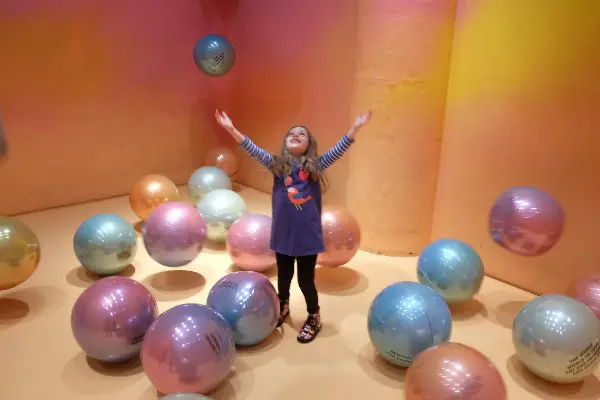 (Now-Nov. 30) Just extended! Color Factory, a massive interactive art space, began in August 2017 in San Francisco. Wildly popular, the project has set up shop in SoHo and is sure to inspire lines as long as the cronut did at nearby Dominique Ansel Bakery. Designed by a wide spectrum of artists, Color Factory walks visitors through 16 rooms devoted to the wonder of color. You're invited to compliment someone using color words, discover your signature color, and read wishes for the world written by NYC school children on varicolored balloons. Each room is equipped with a camera that can take a picture of you and send it to your phone: the better to post with! 251 Spring St., support@colorfactory.co,colorfactory.co, @colorfactoryco
(Ongoing) "Here Be Dragons," a new interactive scavenger hunt in the American Museum of Natural History offered by Fable & Lark: Storied Adventures, draws from the menageries of creatures in both Fantastic Beasts and Fantastic Beasts: Crimes of Grindelwald. Participants will explore galleries throughout the museum as they answer questions, solve clues, engage in creative activities, and track down the origins of some of the creatures from both the Fantastic Beasts stories as well as other classic myths and tales. Grab your nifflers and join! Advance registration required. fableandlark.com
Updated! Read about more Instagrammable pop-up exhibits in NYC here.
(Ongoing) Exhilarating Family Fun at Stomp NYC. Special discount packages available!
For more kids activities, check out our sister site nymetroparents.com!
FOOD, MUSIC & NIGHTLIFE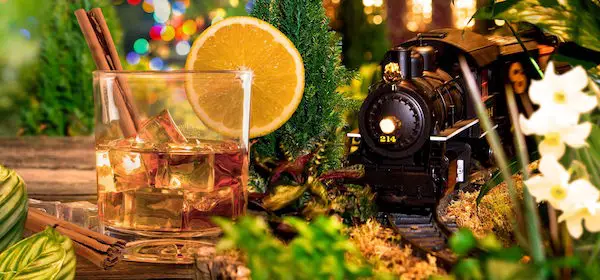 (11/23, 11/29, 11/30; 12/7, 12/14, 12/20, 12/21, 12/27, 12/28; 1/3, 1/4, 1/11, 1/18) Bar Car Nights at New York Botanical Garden. On these nights exclusively for adults 21 and over, the wintry landscape of NYBG sets the scene for festive outdoor adventures, with an after-dark viewing of the Holiday Train Show® as the centerpiece. Sip a cocktail as you journey through a series of station stops, including pop-up acts featuring some of NYC's favorite street performers.
PLUS
(10/19-11/24) Now in its tenth year, the Lincoln Center White Light Festival brings together extraordinary global performers for a five-week celebration. lincolncenter.org/white-light-festival.
(11/1-11/30) Throughout November, Ripley's Believe It or Not Times Square is having a Food Drive for the Food Bank for New York City. Donate at least ONE non-perishable and receive $10 off admission. (Not valid for Ripley's Relic.)
(11/1) Blues Traveler at the Beacon Theatre.
(11/2) Marc Anthony at Barclays Center.
(11/2) New York Irish Whiskey Festival at Pier A Harbor House. In partnership with world-class Irish Whiskey experts, Sean Muldoon and Jack McGarry of The Dead Rabbit, guests can expect to taste and experience over 25 Irish Whiskeys, delicious bites, and live entertainment. Session 1 - Afternoon 1:00pm - 4:00pm. Session 2 - Evening 5:30pm - 9:00pm
(11/5) Discover Grand Central Terminal Station Food Tours.
(11/4, 11/6) Clairo at Brooklyn Steel (with beabadoobee, Hello Yello).
(11/7) The New Pornographers at Brooklyn Steel (with Lady Lamb).
(11/7) Prateek Kuhad at The Music Hall of Williamsburg.
(11/7) Marshall Tucker Band at the Beacon Theatre.
(11/9) Slayer, Primus, Ministry, & Philp H. Anselmo at Madison Square Garden.
(11/12) Ariana Grande: World Sweetner Tour at Barclays Center, with special guest Social House.
(11/13) Charlie Daniels Band at the Beacon Theatre.
(11/14) Karen O. & Danger Mouse perform music from Lux Prima at Kings Theatre. (Tickets go on sale 10/16, 10/18.)
(11/14-11/17) We Will Rock You-The Musical on Tour at Hulu Theater.
(11/14-11/16) Joe Bonamassa at the Beacon Theatre.
(11/15) Billy Joel at Madison Square Garden.
(11/20-11/21) FKA twigs-Magdalene at Kings Theatre.
(11/21-11/23) Angel Olson with Vagabon at Brooklyn Steel.
(11/23) Gladys Knight with special guest Will Downing at Kings Theatre.
(11/23) Jonas Brothers: Happiness Begins at Barclays Center.
(11/23-12/6) Bob Dylan and His Band at the Beacon Theatre.
SIGHTSEEING/HOLIDAY MARKETS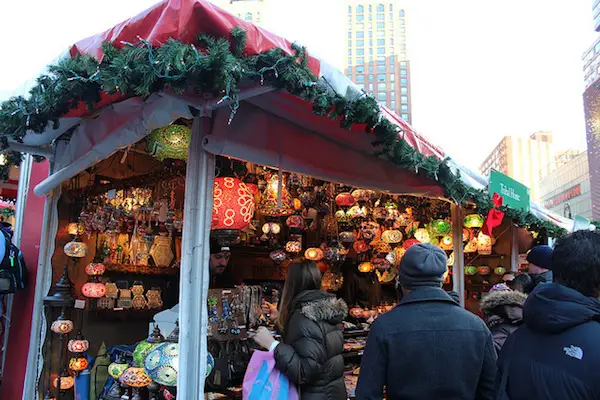 Union Square Market. Photo: flickr/Shinya Suzuki.
(11/21-12/24) Union Square's Holiday Market. urbanspacenyc.com
(11/18-12/24) The Grand Central Holiday Fair returns to Grand Central Terminal with 40+ artisans in Vanderbilt Hall selling art and home goods; holiday-themed items; bath and body products; toys; and clothing and accessories for men, women, and children. The Holiday Fair is open Monday through Friday, 10am-8pm, until 7pm Saturdays, and 11am-6pm Sundays. Closed Thanksgiving and open 10am-6pm on Christmas Eve.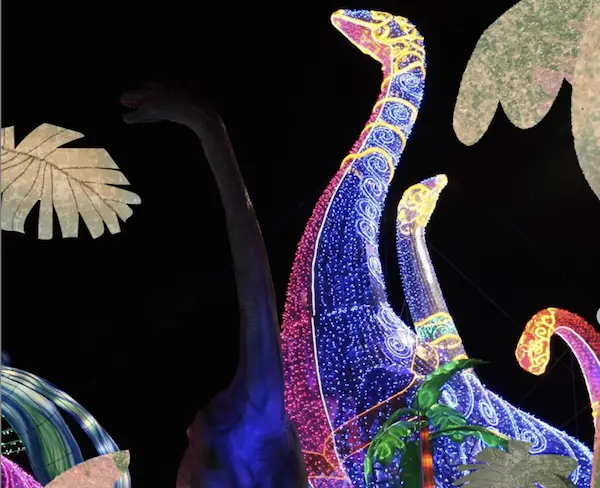 (11/23-1/5) LuminoCity Festival at Randall's Island is a Iight festival / immersive art experience spanning 16 acres with three theme parks: Winter Fantasy, Wild Adventure, and Sweet Dream, highlighted with over 23 sets of larger-than-life light art displays, a holiday night market and four special themed nights featuring live performances and interactive programming, starting with a All-Day Cosplay event on (11/30) .
(Ongoing) A Slice of Brooklyn's Brooklyn Chocolate Tour visits artisanal chocolate sites Jacques Torres Chocolate in DUMBO, The Chocolate Room in Cobble Hill, Raaka in Red Hook, and Li-Lac Chocolates in Industry City, Sunset Park. Offered every Monday, Wednesday, Friday. All tours depart and return to Union Square.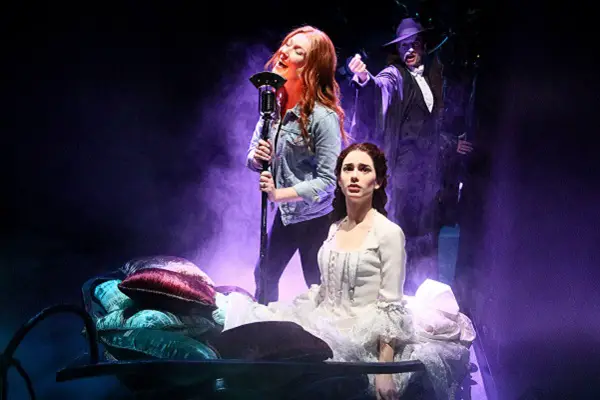 (New!) Madame Tussauds New York Presents Broadway. Take a magical journey starting with a cocktail at the Broadway Bar, and then traveling through a kaleidoscope of your favorite musicals. Enter the world of Andrew Lloyd Webber's Phantom of the Opera, Joseph and the Amazing Technicolor Dreamcoat, Evita, Sunset Boulevard, and Cats. You can sing "Memory" with Grizabella the "Glamour Cat" and wear the Dreamcoat yourself as you become a Broadway star. The Phantom of the Opera will also guide you through this dazzling backstage experience, and perhaps do a little singing himself along the way. Live actors will be on hand to enhance the rush both on- and offstage.
(11/21-1/5) Bronx Zoo Holiday Lights . Highlights will include The Ice Jubilee (Ice Bar, Ice Throne & Ice Slide (December 21 to 31) , nightly ice carving demonstrations , an Ice Carving Competition (December 28) , carolers, characters, train rides & lantern safari, and more.
(Ongoing) Get the full stadium experience with Yankee Stadium Tours, which offers exclusive access to New York Yankee historic spots like Monument Park, The Great Hall, and even down to the dugout. The daily tours also bring you close to baseball artifacts like Babe Ruth's bat, Lou Gehrig's jersey, and rings and trophies representing the Yankees' 27 world championships. Here is a $5 off coupon!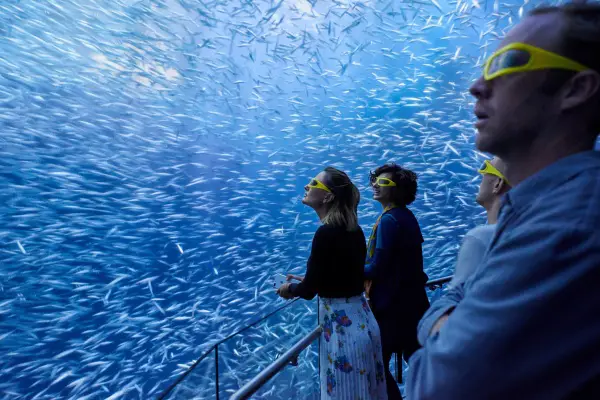 Immerse yourself in the deep, dark depths of the ocean, where Humboldt squid fight to the death and 50-foot whales ride overhead. Play with virtual sea lions, navigate a kelp maze, and more at National Geographic Encounter: Ocean Odyssey! Here's a $10 off coupon!
(Ongoing) Part show. Part tour. All entertainment. THE RIDE is a one-of-a-kind experience that turns the streets of New York into a stage. Journey through Times Square and midtown Manhattan as the city's landmarks unfold before your very eyes. THE RIDE's theatres-on-wheels also tour lower Manhattan, with THE DOWNTOWN EXPERIENCE Powered by THE RIDE, which lets visitors re-live iconic moments in New York history through the magic of TimeLooper Virtual Reality Headsets. Use our coupon and save $10 off! *The RIDE HOLIDAY EDITION, runs 11/14-1/5/20.
MACY'S THANKSGIVING PARADE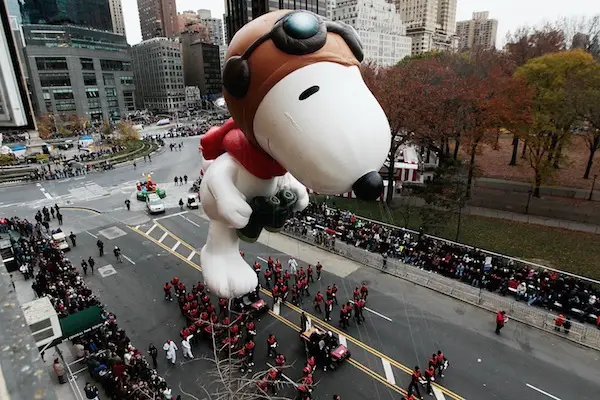 (11/28) The Macy's Thanksgiving Parade is a longstanding New York City tradition, responsible for unofficially kicking off the holiday season. Dating back to 1924, the parade sees generations of families—locals and visitors alike—lining up to see floats, live entertainment, iconic hot air balloons (Snoopy, Hello Kitty, Spiderman, and many others), plus a glimpse of Santa on his sleigh at the end. The parade gained popularity after being prominently featured in the film classic Miracle on 34th Street, starring a very young Natalie Wood. The parade route runs down Central Park West from 77th Street to Columbus Circle, along Central Park South to Sixth Avenue, down Sixth Avenue to 34th Street and along 34th Street to Macy's Herald Square. Line up early! Starts 9am. Check here for performers and more information on the parade.
(11/30-12/1) A Pentatonix Christmas Tour at Hulu Theater.
SHOWS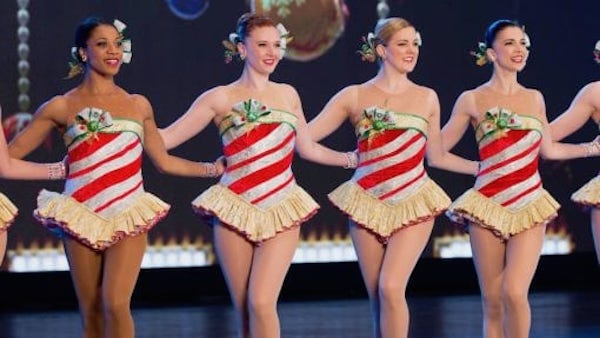 (11/8-1/5/20) Christmas Spectacular Starring the Radio City Rockettes® returns to dazzle for another holiday season! The 90-minute show features more than 140 performers and an original musical score and combines singing, dancing, and humor with traditional scenes.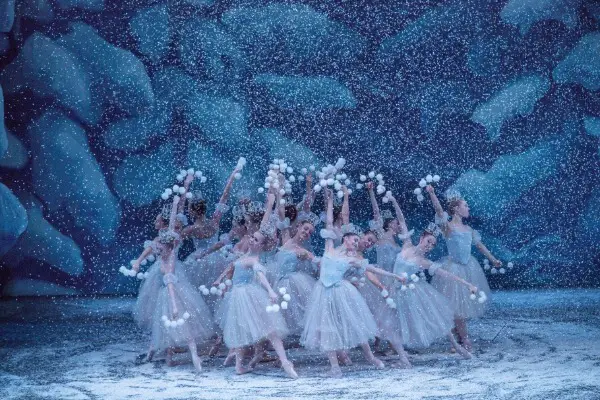 Photo credit: © Paul Kolnik
(11/28-1/5 ) Tschaikovsky's beloved melodies transport viewers to a world where mischievous mice besiege a battalion of toy soldiers, and an onstage blizzard leads to an enchanted Land of Sweets. George Balanchine's The Nutcracker at nycballet.com.
WEATHER IN NEW YORK IN NOVEMBER
Winter has not officially arrived in New York in November, but you can expect the weather to be brisk all the same. Lows average around 40 degrees Fahrenheit, with highs getting up into the mid-50s. You can expect some outlier days, warmer or colder, but extremes of weather (snow, sleet, freezing rain) are definitely rare. Hurricane season in the Atlantic continues through the month of November, but occurrences of heavy winds and flooding are also very rare. You will want your heavier jacket, but not the heaviest parkas yet. Gloves, hats, and scarves are smart to pack, and maybe a (stylish) pair of boots, too.