Things to Do in NYC in February
January 8, 2018 - by City Guide News Desk
February in New York may be sunk in winter, but the city is as vibrant as ever, with theater, culture, dining, and nightlife scenes all going full-bore. Shoppers can take advantage of some great sales over President's Week, and lovers can mark the 14th in red for Valentine's Day. We've also got Mardi Gras and Chinese New Year celebrations, Restaurant Week, 2 for 1 Broadway Week ends 2/4, (2 for 1 Off Broadway takes place 2/12-2/25), and Fashion Week. For the best of New York in February, check out our rundown below.
Things to Do in February: Highlights

(2/4) New York City's most famous landmark, the Empire State Building, houses New York's number one brewery, the two-story, 450-seat Heartland Brewery and Rotisserie, a perfect destination for Super Bowl Sunday (Super Bowl LII)!

(2/8-2/16) It's New York Fashion Week 2018!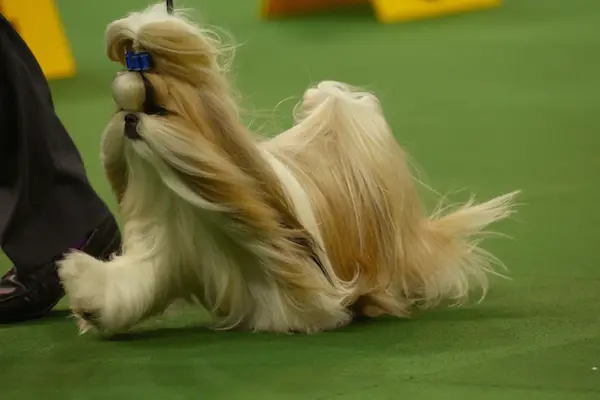 Image: Steve Surfman
(2/12-2/13) The Westminster Kennel Club 142nd Annual Dog Show is basically the Super Bowl for dogs. Canines get grouped into categories like Hound, Toy, and Terrier, with a panel of expert judges looking on. Meet & Compete sessions are held at Piers 92/94, while Madison Square Garden plays host to two main event days, including Tuesday's anointing of the Best in Show.
(2/8) The New York Pet Fashion Show will be held just a few days earlier, across the street, at the Hotel Pennsylvania. 6pm-11pm. NYPetFashionShow.com
(2/12-3/31) This February, legendary attraction Madame Tussauds celebrates China and the Lunar New Year. Guests can immerse themselves in colorful, interactive experiences, including vibrant lantern art installations and a special dragon photo op. Three new figures will be launched for the first time ever in New York: China's most-loved icons Carina Lau, Donnie Yen, and Liu Xiang. #MTCelebratesChina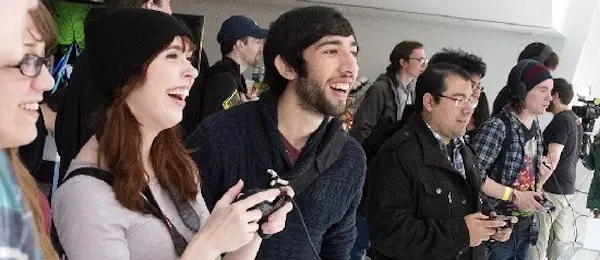 (2/16-2/18) IndieCade East returns to the Museum of the Moving Image. IndieCade East is the museum's annual celebration of independent games and the people who make and play them. The exciting weekend features dozens of new and unreleased games, a packed schedule of talks, panels, and workshops by designers, developers, players, organizers, thinkers, activists, historians, critics, and provocateurs. IndieCade is the country's premier Festival for independent video games, dedicated to the discovery, development, and recognition of independent designers and developers from around the world. Early Bird Festival Pass, $100. Get tickets here.
Things to Do in New York in February: Exhibits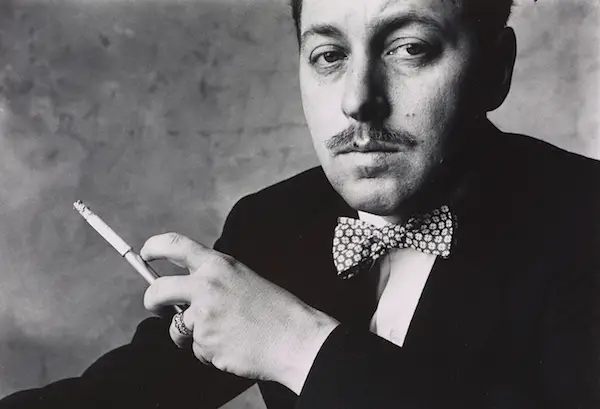 (2/2-5/13) Tennessee Williams: No Refuge But Writing comes to the Morgan Library. The plays of Tennessee Williams (1911–1983) are intimate, confessional, and autobiographical. They are touchstones not only of American theatrical history but American literary history as well. During the period 1939 to 1957, Williams composed such masterpieces as The Glass Menagerie, A Streetcar Named Desire, and Cat on a Hot Tin Roof, cementing his reputation as America's most celebrated playwright. By 1955 he had earned two Pulitzer Prizes, three New York Drama Critics' Circle Awards, and a Tony. The exhibit highlights the playwright's creative process and his close involvement with the theatrical production of his works, as well as their reception and lasting impact. Uniting his original drafts, private diaries, and personal letters with paintings, photographs, production stills, and other objects, the exhibition tells the story of one man's ongoing struggle for self-expression and how it forever changed the landscape of American drama.
(Now-2/4) Final days! Edvard Munch: Between the Clock and the Bed at the Met Breuer. Norwegian artist Edvard Munch (1863–1944) attained fame early in his career for his depictions of human anxiety. This exhibition features 43 of the artist's landmark compositions created over a span of six decades, including 16 self-portraits and works that have never before been seen in the United States.
(Now-2/4) Final days! Modiligiani Unmasked at the Jewish Museum. Modigliani Unmasked considers the celebrated artist Amedeo Modigliani (Italian, 1884-1920) shortly after he arrived in Paris in 1906, when the city was still roiling with anti-Semitism after the long-running tumult of the Dreyfus Affair and the influx of foreign emigres. Modigliani's Italian-Sephardic background helped forge a complex cultural identity that rested in part on the ability of Italian Jews historically to assimilate and embrace diversity. The exhibition includes approximately 150 works, those from the Alexandre collection as well as a selection of Modigliani's paintings, sculptures, and other drawings from collections around the world.
(Now-2/12) Michelangelo: Divine Draftsman & Designer at the Metropolitan Museum of Art. Michelangelo Buonarroti (1475–1564) is the subject of this once-in-a-lifetime exhibition. During his long life, Michelangelo was celebrated for the excellence of his disegno, the power of drawing and invention. This exhibition will present approximately 150 of his drawings, three of his marble sculptures, his earliest painting, his wood architectural model for a chapel vault, and complementary works by other artists for comparison and context. Among the extraordinary international loans are the complete series of masterpiece drawings he created for his friend Tommaso de' Cavalieri and a monumental cartoon for his last fresco in the Vatican Palace.
(now-2/25) David Hockney at the Metropolitan Museum of Art For nearly 60 years, David Hockney (British, born 1937) has pursued a singular career with a love for painting and its intrinsic challenges. This major retrospective—the exhibition's only North American venue—honors the artist in his 80th year by presenting his most iconic works and key moments of his career from 1960 to the present.
(Now-3/28) Artist Josef Albers was best known for his vivid abstract paintings. A new show at the Solomon R. Guggenheim Museum provides fresh context on that work with a focus on Albers' black and white photographs, as well as his photo collages, in the newly opened Josef Albers in Mexico. Albers and his wife Anni traveled to Mexico many times over a period of more than 30 years, from 1935 through the 1960s. While there, they spent time at numerous archeological sites, from Uxmal to Chichen Itza. Albers took photos of everything from the landscape to shrines and monuments he encountered throughout the country; the resulting photo collages demonstrate his interest in geometric experimentation as seen through the influence of pre-Columbian art. The museum's airy, somewhat stark interior is a perfect foil for both the photos and the rich, colorful geometric shapes. Wander through, and then wander through again. This one's a treat.
(Permanent) The New-York Historical Society's Fourth Floor Renovation, now complete, includes a brand new Tiffany Lamps Gallery, in addition to the opening of its Women's History Center.
(Permanent) The Jim Henson Exhibition at the Museum of the Moving Image will celebrate the life and legacy of the famed Muppet creator, exploring both his prolific career and the enduring effect his work has on pop culture to this day. Visitors can expect to learn more about the creation of such beloved works as The Muppet Show, Sesame Street, Fraggle Rock, The Dark Crystal, and Labryinth, as well as to discover the cutting-edge experimental works Henson made throughout his career.
Things to Do in New York in February: Comedy
(2/16-2/19) John Mulaney: Kid Gorgeous performs at Radio City Music Hall.
PLUS
(2/1) Something to Wine About: Comedy and Wine Pairing Tour with Laurie Forster at City Winery.
(2/1-2/3) Insecure's Amanda Seales at Carolines.
(2/1-2/3) Faizon Love at Gotham Comedy Club.
(2/8) Tom Green at Bell House.
(2/9-2/10) Adele Givens at the Gotham Comedy Club.
(2/18-2/24) Kids Week aboard Intrepid offers a jam-packed week of activities for children ages 5-13. (9am-5pm)! Free with admission. Registration required. There is also an Operation Sleepover event on the 24th (separate cost.)
PLUS
(2/1-2/4) The Brooklyn Academy of Music, aka BAM, returns with the BAM Kids Film Festival 2018. Brooklyn's favorite children's film festival celebrates its 20th year, presenting the best shorts and features from around the world—representing 31 countries in total. Recommend ages 3-11.
(2/11) BAM and the Black Comix Expo will be celebrating comics of color.The showcase will feature over 20 comic exhibitors, a panel discussion with writers and social activists, a children's art workshop led by artist Akinseye Brown, and a superhero cosplay showcase for fans of all ages. In conjunction with BAMcinématek's Fight The Power: Black Superheroes on Film, the event demonstrates the demand for diversity and representation across sci-fi and fantasy genres by presenting a range of acclaimed independent comic writers and illustrators, as well as emerging talent. 11am-6pm.
(2/16-2/18) Become a Master Builder at LEGO Live NYC at Pier 36.
(2/9-2/19) Sesame Street Live: Let's Party! comes to The Theater at Madison Square Garden.
Jump to the beat with your friends on Sesame Street! Introducing an all-new, interactive show that unfolds on one of the world's most famous streets at the funniest, furriest party in the neighborhood… get ready for Sesame Street Live! Let's Party! Join in the fun as the Sesame Street community discovers choosing a party theme is more challenging than they could have ever imagined. Learn new songs and sing along to familiar favorites with Oscar and Cookie Monster; build a snowman with Elmo; flap your wings with Big Bird; marvel at Abby's magic; be amazed when Super Grover flies; and move to the rhythm with Rosita.
For more local kids' events, check out our sister site at nymetroparents.com!
Things To Do in New York in February: Nightlife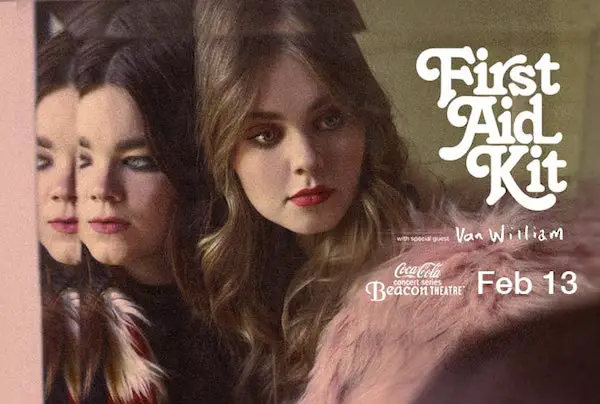 (2/13) Sister singing duo First Aid Kit with guest Van William performs at the Beacon Theatre.
PLUS
(2/1) Birkin Gainsbourg The Symphonic with Jane Birkin and Wordless Music Orchestra at Stern Auditorium, Carnegie Hall.
(2/2) Black Rebel Motorcycle Club + Night Beats at Brooklyn Steel.
(2/5) Parsifal at the Metropolitan Opera.
(2/14) Robert Plant and the Sensational Space Shifters perform at the Beacon Theatre.
(2/13) Check out Geoge Clinton and P. Funkadelic for his 6th Annual Fat Tuesday celebration at B.B. King Blues Club and Grill.
(2/13) Sleigh Bells at Brooklyn Steel.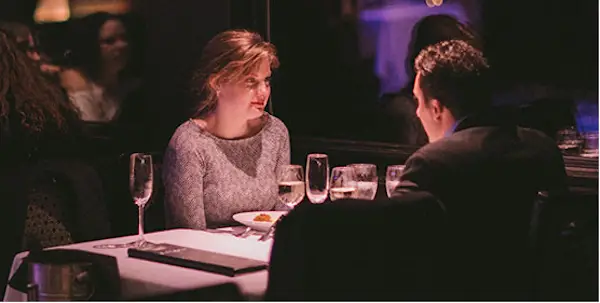 (2/10, 2/11, 2/14, 2/17) Enjoy a romantic New York Valentine's Lunch/Dinner Cruises aboard Spirit of New York.
(2/14) For something a little more risque, check out Filthy Gorgeous Burlesque Valentine's Spectacular at Highline Ballroom.
(2/14) The Sixth Annual Very Special Marc Cohn Valentine's Day Show w/special guest at City Winery.
(2/15) Noel Gallagher's High Flying Birds perform at Radio City Music Hall.
(2/15-2/17) Romeo Santos at Madison Square Garden.
(2/16) Joe Satriani, John Petrucci, and Phil Collen at the Beacon Theatre.
(2/21) Billy Joel performs at Madison Square Garden.
(1/22-2/9) NYC Restaurant Week. Hundreds of the city's most popular restaurants will be participating. Enjoy prix-fixe meals that only cost $29 for lunch and $42 for dinner. nycgo.com/restaurantweek
Things to Do in New York in February: Sightseeing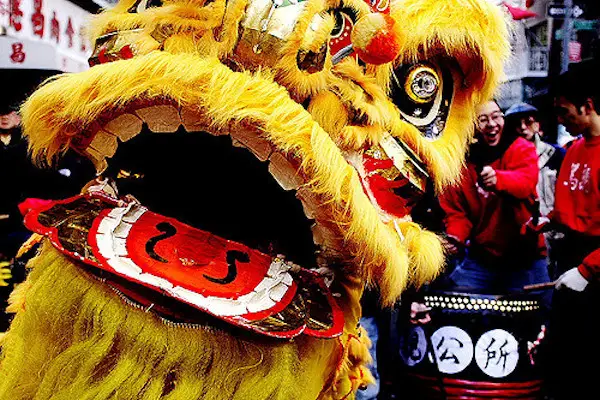 (2/16, 2/25) Chinese Lunar New Year. Chinatown is NYC's epicenter for the annual event, which will include a colorful parade and a street party on February 25th. The parade route goes from Mott & Canal to Chatham Square to East Broadway towards the Manhattan Bridge, completing on Eldridge and Forsyth Streets towards Grand Street next to Sara D. Roosevelt Park. Starts at 1pm. A related event, the Firecracker Ceremony & Cultural Festival, takes place on 2/16, the first day of the new year, at 11am, with fireworks at noon.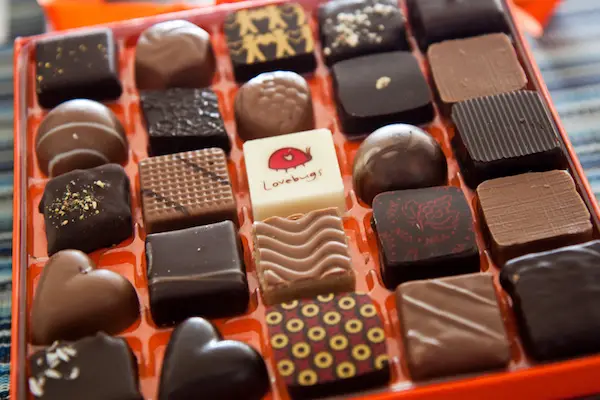 (Ongoing) Sweets for the Sweet! Grab your honey or friend this Valentine's Day for a cozy ride aboard A Slice of Brooklyn's Chocolate Tour, TripAdvisor's top-rated NYC tour company A Slice of Brooklyn Bus Tours has launched its Brooklyn Chocolate Tour, which visits artisanal chocolate sites Jacques Torres Chocolate in DUMBO, The Chocolate Room in Cobble Hill, Raaka in Red Hook, and Li-Lac Chocolates in Industry City, Sunset Park. Offered every Monday, Wednesday, and Friday.
Things to Do in New York in February: Ongoing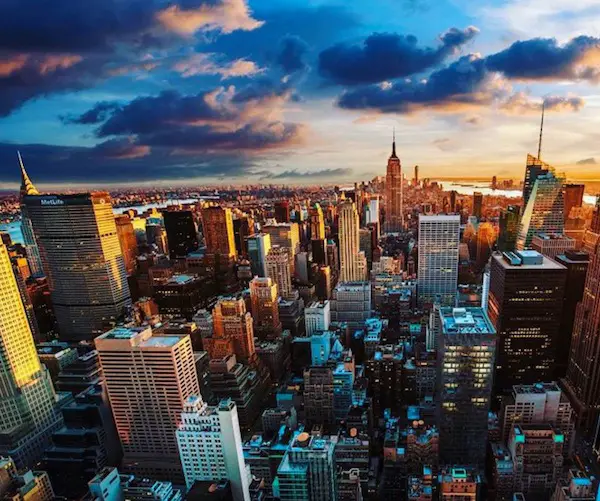 This Valentine's Day, or any day, bring a loved one to take in the breathtaking view at Top of the Rock.

Visit the sites of Friends, Seinfeld, Trainwreck, Gossip Girl, Sex and the City and many other NYC film sites with On Location Tours.

Learn more about the fascinating history of New York City's Financial District with Wall Street Walks tours.
Ripley's Believe It or Not! Odditorium brings people of all ages face-to-face with the world's most unbelievable curiosities. With 18,000 square feet of astonishing artifacts and exciting interactive exhibits. Here is a coupon!
Zip up 100 stories in 60 seconds and see New York City atop One World Observatory.
Grab the family or a friend for a spin on the iconic Rockefeller Ice Skating Rink.
Weather in New York in February
January is the city's coldest month, so February sees temperatures on the rise. Pack your heavy parka and coats, scarves, and gloves, because low temperatures average around 27 degrees Fahrenheit (-3°C), with average highs getting only up to 44° (7°C). You can expect some outlier days, warmer or colder, with extremes of weather (wind, snow, sleet, freezing rain) not uncommon. Days are short, with about 6 hours of light, but getting longer. The chances of being in New York on a snowy day in February? The averages say that's about six in 28.
Looking for Free Group Planning Services?
Get free advice on planning your group's trip to New York.
RESTAURANTS

Multi-concept restaurant offering modern Japanese cuisine, a...

THEATER

In this new musical, Jenna, supported by her quirky crew of ...

SHOPPING

The world's largest source of cameras, camcorders, and more ...

SIGHTSEEING

This renovated museum complex includes the 900-foot-long air...