New York in February may be sunk in winter, but the city is as vibrant as ever, with theater, culture, dining, and nightlife scenes all going full-bore. During February, shoppers can take advantage of some great sales over the week of Presidents' Day, and lovers mark the 14th in red for Valentine's Day. We've also got Mardi Gras and Chinese New Year celebrations, Restaurant Week, 2-for-1 Broadway Week, and Fashion Week. For the best of New York in February, check out our rundown below.
Things to Do in New York in February: Highlights
(2/2) It's Super Bowl Sunday! Check out the Best Places To Watch Super Bowl LIV.
(1/21-2/9) NYC 2 for 1 Broadway Week returns.
(2/6-2/13) It's New York Fashion Week 2020!
(2/10-2/11) The 2020 Westminster Kennel Club Annual Dog Show is basically the Super Bowl for dogs. Canines get grouped into categories like Hound, Toy, and Terrier, with a panel of expert judges looking on. Meet & Compete sessions are held at Piers 92/94, while Madison Square Garden plays host to two main event days, including Tuesday's anointing of the Best in Show.
(2/6) The New York Pet Fashion Show will be held just a few days earlier, across the street, at the Hotel Pennsylvania. 6-11pm. NYPetFashionShow.com
Things to Do in New York in February: Exhibits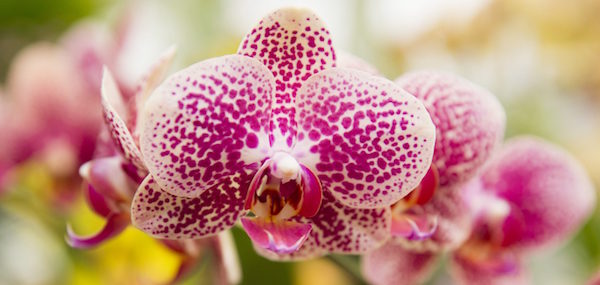 (2/15-4/19/20) The Orchid Show: Jeff Leatham's Kaleidoscope at New York Botanical Garden is back for its 18th year. The 18th annual Orchid Show will feature the dazzling floral creations of Jeff Leatham, the famed artistic director of the Four Seasons Hotel George V, Paris and floral designer to the stars. Leatham's bold and colorful vision will unfold through captivating installations and designs transforming each gallery of the exhibition in the historic Enid A. Haupt Conservatory into a different color experience, like a turn of a kaleidoscope. See dramatically arranged orchids in arches of deliberate hues delivering a kaleidoscopic tunnel effect, along with other design surprises featuring thousands of orchids—both rare and iconic—from the Garden's renowned collections and the finest growers in the world. nybg.org
PLUS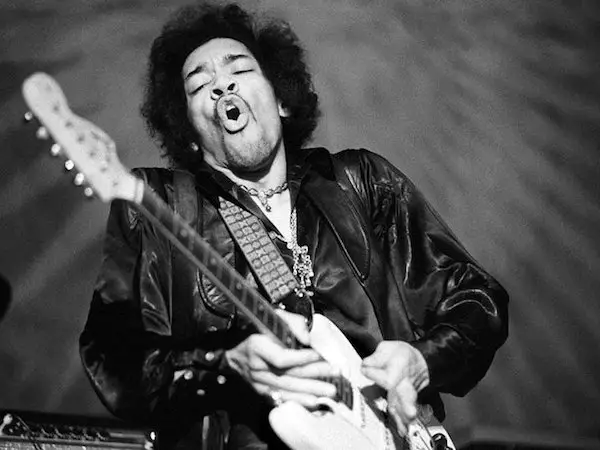 Baron Wolman. Jimi Hendrix performs at Fillmore Auditorium, San Francisco, February 1, 1968. Gelatin silver print. Iconic Images/Baron Wolman
(2/14-8/23) Bill Graham & The Rock n Roll Revolution at New-York Historical Society. The New-York Historical Society presents the rock & roll world of Bill Graham (1931–1991), one of the most influential concert promoters of all time. Bill Graham and the Rock & Roll Revolution explores the life and work of the legendary music impresario who worked with the biggest names in rock music—including the Grateful Dead, Jefferson Airplane, Jimi Hendrix, Santana, Led Zeppelin, and the Rolling Stones—and launched the careers of countless music luminaries at his famed Fillmore Auditorium in San Francisco and the Fillmore East in New York City. Unique to New-York Historical is a special, immersive audio experience, providing a musical tour through the exhibition with songs by rock superstars Aerosmith, Blondie, David Bowie, Cream, the Doors, Janis Joplin, Tom Petty, and Neil Young, among others.

JR (French, born 1983). The Chronicles of New York City, 2018–19 (detail). © JR-ART.NET.
(Through 5/3/2020) JR is a consummate 21st-century artist. As a young man, he began taking pictures of his fellow street-artist friends and posting them around his native France. Later, his photography projects expanded in scope and deepened in tone without losing their populist flair. Now, this celebrated artist will receive the first major North American retrospective of his work, JR: Chronicles, also at the Brooklyn Museum. The exhibition, named after the artist's new mural of New York City, debuted in October. The mural itself, The Chronicles of New York City, portrays over one thousand New Yorkers that the artist interviewed and photographed in summer of 2018. It will be displayed in the Great Hall of the museum. brooklynmuseum.org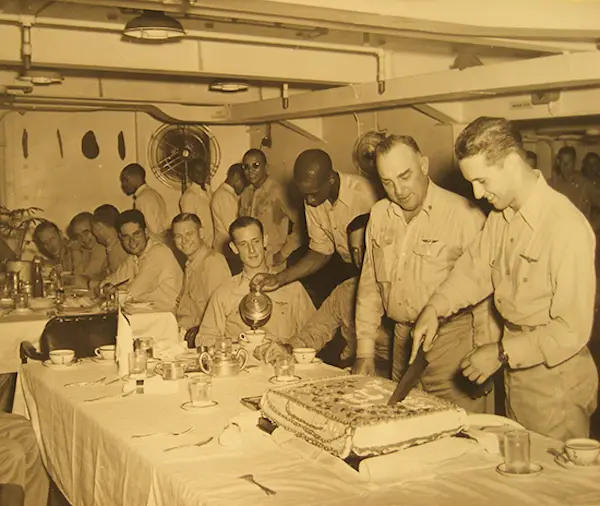 Dinner and cake in Intrepid's wardroom in October 1944. Photo from National Archives and Records Administration.
(Ongoing) Making a beautiful cake is pretty challenging, but what if you had to make it on a Navy ship, for a crew of thousands? The Intrepid Sea, Air & Space Museum's new exhibition, Navy Cakes: A Slice of History, explores the history of naval personnel and their incredible cakes.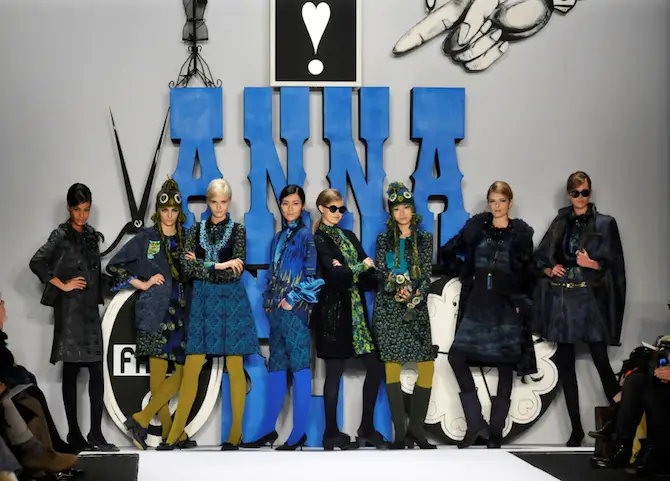 Photograph by Thomas Lau, courtesy of Anna Sui.


(Now-2/23/2020) The World of Anna Sui celebrates one of the country's top designers at the Museum of Arts and Design . The 75 fashion looks on display in this exhibition will showcase Anna Sui's decades-long career, beginning with the groundbreaking fashion show in 1991 that introduced the world to her one-of-a-kind eclectic aesthetic.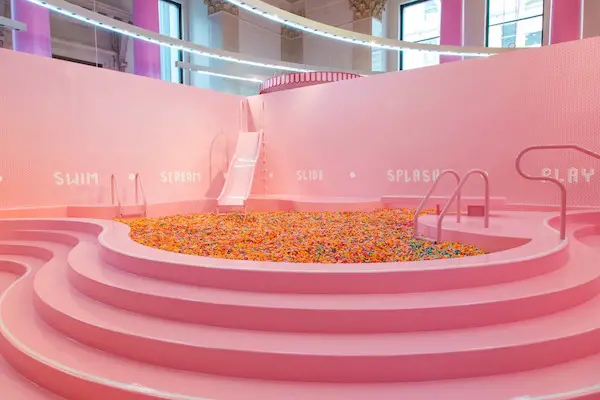 (Ongoing) The popular pop-up the Museum of Ice Cream returns. Tickets start at $39.
(Ongoing) The most significant site of the Holocaust, Auschwitz was not a single entity, but a complex of 48 concentration, forced labor, and extermination camps, at which 1 million Jews—and tens of thousands of others—were murdered. Auschwitz. Not long ago. Not far away., a new exhibition at the Museum of Jewish Heritage—A Living Memorial to the Holocaust, explores the legacy of history's deadliest mass murder site. More than 700 original objects and 400 photographs are on display, many for the first time in North America. Among the artifacts: personal possessions, fragments of a barrack, a gas mask used by the SS, and an original German-made Model 2 freight wagon used for the deportation of Jews to the ghettos and extermination camps in occupied Poland.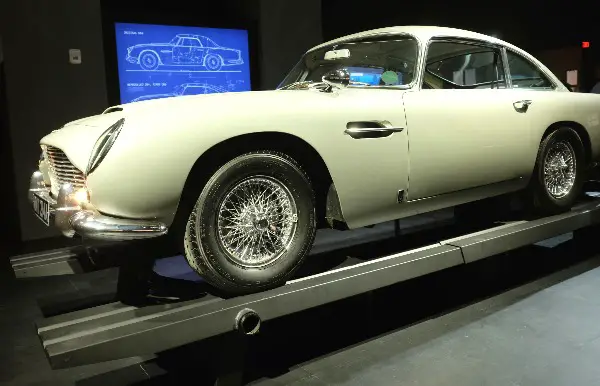 (Ongoing) You can experience the world of history's most famous spy at Driven: 007 x SPYSCAPE, a new exhibition inside New York's spy museum, SPYSCAPE. This immersive exhibition brings you into the Bond universe with sets, props, and insights about the creation of the ageless secret agent. Among the highlights: an Aston Martin DB5, the lab of Quartermaster (or Q), M16's gadget master, concept art from Oscar-winning production designer Sir Ken Adams, and an exploration of 2012 Bond film Skyfall's unforgettable final scene.
(Permanent) The Jim Henson Exhibition at the Museum of the Moving Image will celebrate the life and legacy of the famed Muppet creator, exploring both his prolific career and the enduring effect his work has on pop culture to this day. Visitors can expect to learn more about the creation of such beloved works as The Muppet Show, Sesame Street, Fraggle Rock, The Dark Crystal, and Labryinth, as well as to discover the cutting-edge experimental works Henson made throughout his career.
Things to Do in New York in February: Comedy
(2/7-2/8) Jerry Seinfeld at the Beacon Theatre (7pm & 9:30pm).
PLUS
(2/1) Steve Byrne at Gotham Comedy Club.
(2/1) Amanda Seales at Carolines.
(2/7) Mo Amer at Carolines.
(2/7-2/8) Mark Normand at Gotham Comedy Club.
(2/11) Mike Lenoci at Gotham Comedy Club.
(2/14) SNL's Mike Che at Carolines.
(2/21-2/22) Yannis Pappas at Gotham Comedy Club.
(2/28-2/29) Gina Brillon at Gotham Comedy Club.
Things to Do in New York in February: Kids
(2/15-2/22) Kids Week aboard Intrepid offers a jam-packed week of activities for children ages 5-13. (9am-5pm)! All long there will be live animal shows, pop-up planetarium shows, maker spaces, live performances and so much more! Children of all ages and interests will learn more about STEAM through activities and demonstrations designed to educate and inspire. FREE. Registration required.
PLUS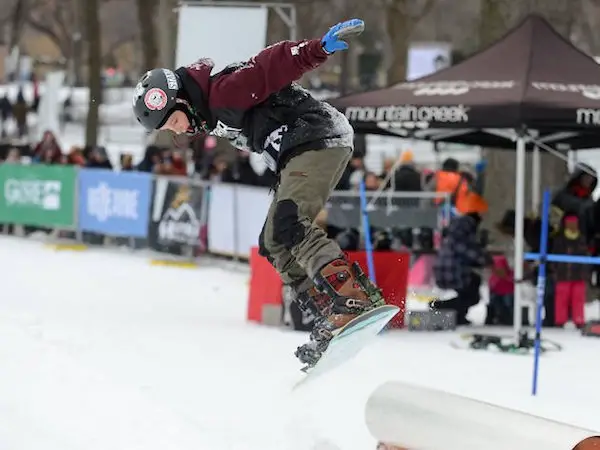 (2/1) Winter Jam NYC returns to Central Park with a snowy field ready for all ages action. Look for snowshoeing, curling, ice bowling, dodgeball, and bobsled and snow cat photo ops. Plus access to a heated NYPL public reading room. 11am-3pm. Rumsey Playfield (enter 72nd Street.)
(2/1-2/2) The Brooklyn Academy of Music, aka BAM, returns with the BAM Kids Film Festival 2020. Brooklyn's favorite children's film festival celebrates its 22nd year, presenting the best shorts and features from around the world—representing 31 countries in total. Recommend for ages 3-11.
For more local kids' events, check out our sister site at nymetroparents.com!
Things To Do in New York in February: Food, Music, Nightlife
(2/1) Metronomy at Brooklyn Steel.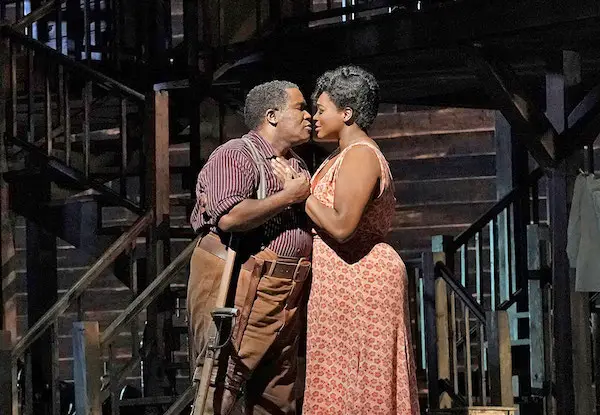 (2/1, 2/4, 2/12, 2/15) Due to popular demand, additional performances of Porgy & Bess at the Metropolitan Opera have been added, starring Eric Owens and Angel Blue in the title roles.
(2/1) Best of Brooklyn Food & Beer Festival in Industry City. Unlimited beer tastings, 20+ of the best chefs, live music.
(2/7) Tanya Tucker performs at Town Hall.
(2/8) Chance the Rapper at Madison Square Garden
(2/13) Marc Anthony: OPUS Tour at Madison Square Garden
(2/13-2/14) Lumineers at Barclays Center.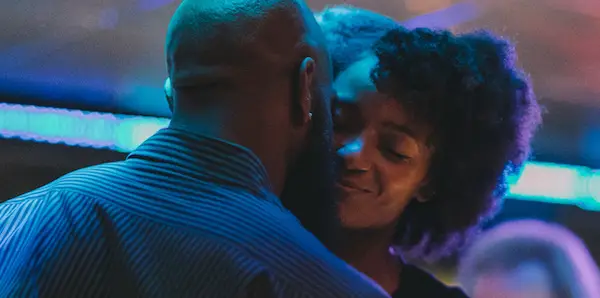 (2/14-2/15) Valentine's Weekend Dinner Cruises with Spirit of New York.
(2/14-2/15) Valentine's Dinner & Brunch Cruises with Bateaux New York.
(2/14) Josh Groban's Great Big Radio City Show.
(2/14, 2/15, 2/18) Eagles Hotel California 2020 Tour at Madison Square Garden.
(2/14) Filthy Gorgeous Burlesque Valentine Spectacular at Le Poisson Rouge.
(2/15) The 70s Soul Jam Valentine Concert at the Beacon Theatre
(2/20) Billy Joel at Madison Square Garden .
(2/20) Jill Scott: Words and Sounds VOl. 1 20th Anniversary Tour at Radio City Music Hall.
(2/27-3/2) Widespread Panic at the Beacon Theater.
(2/28) Darryl Hall & John Oates, with Squeeze & KT Tunstall at Madison Square Garden.
(2/28-2/29, 3/5) Celine Dion: Courage Tour at Barclays Center.
PLUS
Things to Do in New York in February: Sightseeing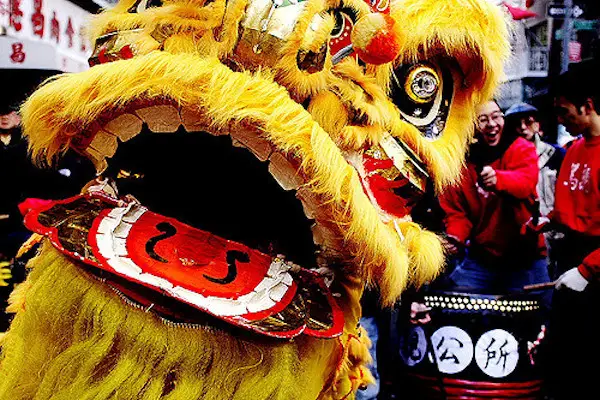 (2/9) Chinese Lunar New Year Parade & Festival . Check out Chinatown's annual Lunar New Year celebration for stunning visuals, tantalizing treats and impressive performances. This street party features all sorts of vendors, food and festivities for all ages to welcome the Year of the Rat. The parade route goes from Mott & Canal to Chatham Square to East Broadway towards the Manhattan Bridge, completing on Eldridge and Forsyth Streets towards Grand Street next to Sara D. Roosevelt Park. Starts at 1pm.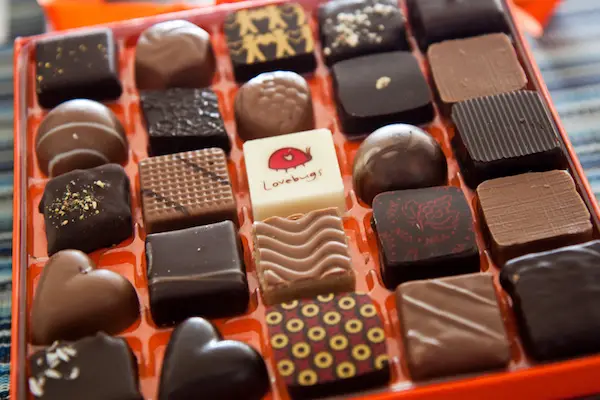 (Ongoing) Sweets for the Sweet! Grab your honey or friend this Valentine's Day for a cozy ride aboard A Slice of Brooklyn's Chocolate Tour, TripAdvisor's top-rated NYC tour company A Slice of Brooklyn Bus Tours has launched its Brooklyn Chocolate Tour, which visits artisanal chocolate sites Jacques Torres Chocolate in DUMBO, The Chocolate Room in Cobble Hill, Raaka in Red Hook, and Li-Lac Chocolates in Industry City, Sunset Park. Offered every Monday, Wednesday, and Friday.
Things to Do in New York in February: Ongoing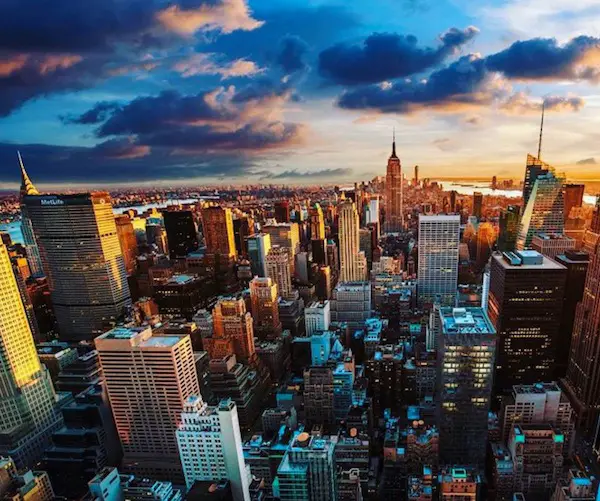 This Valentine's Day, or any day, bring a loved one to take in the breathtaking view at Top of the Rock.
Visit the sites of
Friends, Seinfeld, Trainwreck, Gossip Girl, Sex and the City
and many other NYC film sites with
On Location Tours
.
Learn more about the fascinating history of New York City's Financial District with
Wall Street Walks
tours.
Ripley's Believe It or Not! Odditorium brings people of all ages face-to-face with the world's most unbelievable curiosities. With 18,000 square feet of astonishing artifacts and exciting interactive exhibits. Here is a coupon!
Zip up 100 stories in 60 seconds and see New York City atop One World Observatory. Here is a coupon.
Grab the family or a friend for a spin on the iconic Rockefeller Ice Skating Rink.
Weather in New York in February
January is the city's coldest month, so February sees temperatures on the rise. Pack your heavy parka and coats, scarves, and gloves, because low temperatures average around 27 degrees Fahrenheit (-3°C), with average highs getting only up to 44° (7°C). You can expect some outlier days, warmer or colder, with extremes of weather (wind, snow, sleet, freezing rain) not uncommon. Days are short, with about 6 hours of light, but getting longer. The chances of being in New York on a snowy day in February? The averages say that's about six in 28.