Being a part of the military has its perks, and these six military and veterans discounts in NYC are just some of them. From free admission to the top of the Western Hemisphere's tallest building to the nearby 9/11 Museum, if you're part of the active or retired military community, you'll want to take advantage of these amazing citywide savings. Besides, if anyone deserves it, it's got to be you.
Best NYC Military Savings: One World Observatory (Financial District) 
Active Military Personnel have 50% off admission to One World Observatory and their accompanying family members can come in for 20% off. Visitors can begin their journey to the top at the Global Welcome Center, where an enormous video wall welcomes you in ten different languages, continue on through a walk-through video montage that shares the heartfelt stories of the men and women who built One World Trade Center, hop aboard the Sky Pod Elevator, and at last take in the spectacular views of the famed New York City skyline. One World Trade Ctr., 285 Fulton St., 844-696-1776, oneworldobservatory.com
Best NYC Military Savings: Intrepid Sea, Air & Space Museum (Hell's Kitchen)

Active and Retired U.S. Military are provided with free admission to the Intrepid Sea, Air & Space Museum, where they can explore interactive exhibits, watch historical video footage, and check out original artifacts all while aboard the former aircraft carrier. The Space Shuttle Pavilion showcases the iconic space shuttle Enterprise, along with 17 dynamic exhibits. Visitors can also see a British Airways Concorde at the Museum's Pier 86, and take a look inside Growler, the only American guided missile submarine that is open to the public. Pier 86, W. 46th St., and 12th Ave., 212-245-0072, intrepidmuseum.org 
Best NYC Military Savings: 9/11 Memorial Museum (Financial District)

Active and Retired U.S. Military are offered free admission to the 9/11 Memorial Museum, which is the country's main institution dedicated to documenting and discussing the 9/11 terrorist attack on the World Trade Centers and the events that followed thereafter. From interactive video experiences and a growing collection of photos to pieces of artwork and an enormous archive of shared stories, the 9/11 Memorial Museum offers an experience that will both educate you and tug at your heart's strings. 180 Greenwich St., 917-410-4778, 911memorial.org 
Best NYC Military Savings: The Museum of Modern Art (Midtown West)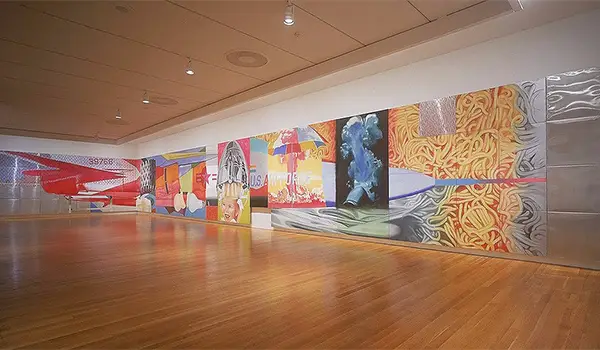 Active members of the U.S. military and their families have free admission to the Museum of Modern Art, one of New York City's premiere art museums. The MoMA's permanent collection is extensive, including the likes of "The Starry Night" by Vincent van Gogh, "The Persistence of Memory" by Salvador Dali, and "Campbell's Soup Cans" by Andy Warhol. Along with paintings, the MoMA also dedicates an entire floor to Architecture and Design, Drawings, Photography, and Special Exhibitions. 11 W. 53rd St., 212-708-9400, moma.org
Best NYC Military Savings: Sea the City (New York Harbor)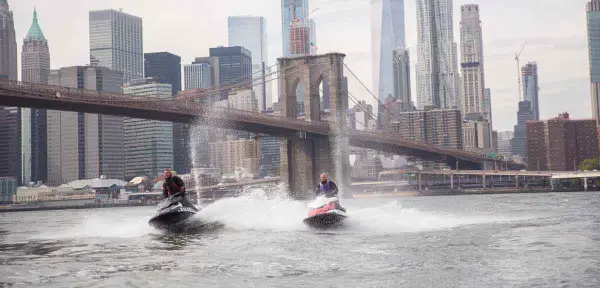 Get a unique (and thrilling!) look at New York with the jet ski tours offered by Sea the City. It's a quick 10-minute ferry trip from Manhattan to get started on an adventure that starts at just $139. All military and civil service members can get a 10% dscount for both the one-hour New York Harbor tour and the 2 1/2 hour Circle Manhattan Tour. Click here for more info on the military discount:
www.seathecity.com/nyc-military-civil-service-discounts/
.
Best NYC Military Savings: New York Harbor Tours (Lower Manhattan)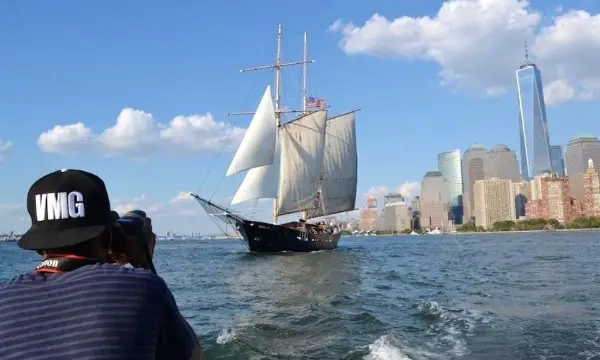 You can get intimate views of New York's waterways and skylines aboard
The Tireless
, operated by New York Harbor Tours. Small groups and private charters can see the Statue of Liberty as well as lesser-known views on a small craft that gets you right down to the water level. Service members, active or not, will get a 15% discount on boat tours of NYC. Departs from two convenient locations in Lower Manhattan and Brooklyn, get more information here: 
www.newyorkharbortours.com/military-discount
.
Best Military Savings NYC: Applebee's 
Over the past 11 years, Applebee's restaurants nationwide have served free meals to veterans and active duty military on Veterans Day to honor them for their courage and sacrifice. Join them this Veterans Day, Monday, November 11, 2019 to continue the tradition. NYC locations include 234 W. 42ndSt. , 212-391-7414, and 205 W. 50thSt. , 212-262-2400, applebees.com