March in New York City is usually a cool, rainy month, but fortunately the city offers endless opportunities to explore indoors. This year, the popular Frida Kahlo: Appearances Can Be Deceiving exhibit is open the Brooklyn Museum, Tolkien: Maker of Middle-earth is at the Morgan Library, and the Armory Show returns to Pier 92/94. On March 17th everyone is Irish for a day, with the city's taps pouring green beer and the St. Patrick's Day Parade filling Fifth Avenue for the oldest and largest parade of its kind in the world. For the best things to do in NYC in March 2019, check out our complete guide below.
Things to Do in New York in March: Exhibits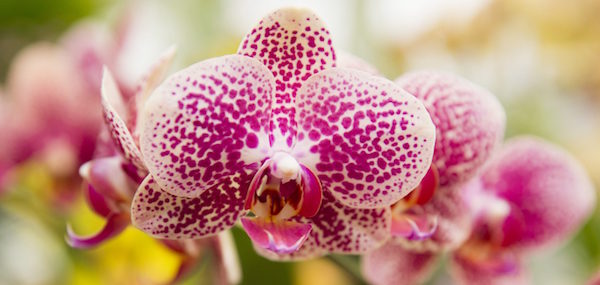 (2/23-4/28) The Orchid Show at the New York Botanical Garden is back. The 17th annual Orchid Show is a dazzling tribute to Singapore—one of the world's greatest orchid cultures—where these storied flowers are an integral part of the life of the "City in a Garden." Developed in partnership with the Singapore Botanic Gardens and Gardens by the Bay, this horticultural tribute set in the landmark Enid A. Haupt Conservatory will feature thousands of orchids paying homage to Singapore's innovative garden design, spectacular floral displays, and achievements in orchid cultivation. nybg.org
PLUS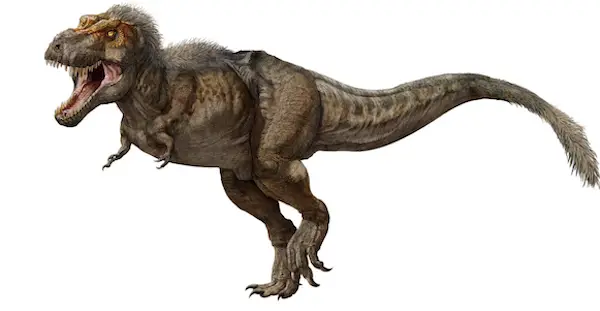 (3/11-8/9/2020) T. rex: The Ultimate Predator opens at the American Museum of Natural History. Visitors will encounter a massive, life-sized model of a T. rex with patches of feathers—which, as scientists now know, were likely present on nearly all non-avian dinosaurs (all dinosaurs other than birds)—as well as reconstructions of a fluffy T. rex hatchling and a four-year-old juvenile T. rex; a "roar mixer" where visitors can imagine what T. rex might have sounded like by blending sounds from other animals. The Museum will also present its first interactive, multi-player virtual reality experience. Visitors will team up to build a T. rex skeleton bone by bone and then watch as it comes to life.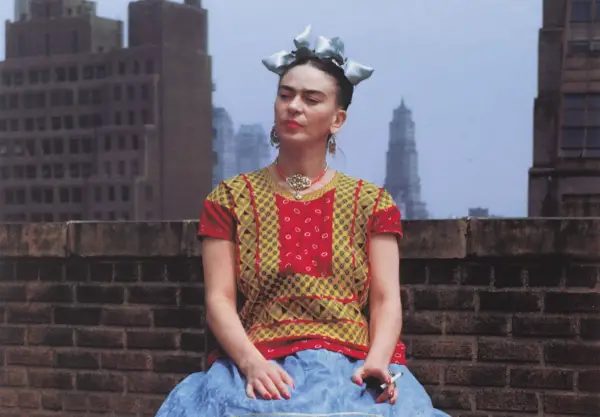 Nickolas Muray (American, born Hungary, 1892–1965). Frida in New York, 1946? printed 2006. Carbon pigment print, image: 14 x 11 in. (35.6 x 27.9 cm). Brooklyn Museum, Emily Winthrop Miles Fund, 2010.80. Photo by Nickolas Muray, © Nickolas Muray Photo Archive. (Photo: Brooklyn Museum.)
(2/8-5/12) Mexican painter Frida Kahlo (1907-1954) lived and worked in a manner which challenged the political, social, and sexual norms of her era. Kahlo held her national identity dear and used traditional Mexican dress as a fixture of her public persona. Her large body of self-portraits created a mythos of self (some say she invented the selfie). New at the Brooklyn Museum is Frida Kahlo: Appearances Can Be Deceiving, a lush exhibition that shows off Kahlo's art, in addition to personal artifacts like her cosmetics, letters, jewelry, and clothing. Additional context is provided by items from the museum's Arts of the Americas collection, including Aztec sculptures, ceramics made in Guadalajara in the early 20th century, and an ancient Colima dog sculpture of a Xoloitzcuintli, a Mexican hairless dog that Kahlo had an affinity for. Advance tickets are available here.
PLUS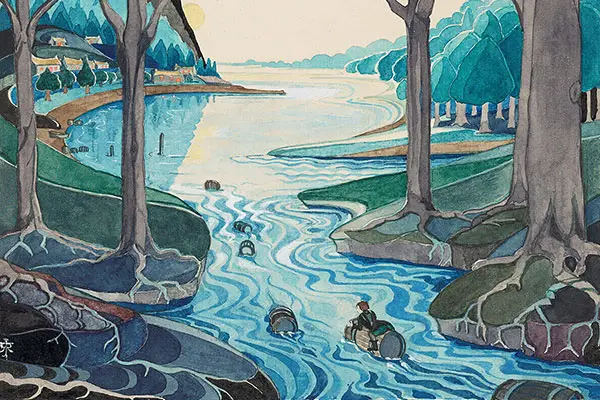 (1/25-5/12) "In a hole in the ground there lived a hobbit." With these words Oxford professor J.R.R. Tolkien ignited a spark that's burned for generations of readers. From the children's classic The Hobbit to the epic The Lord of the Rings, Tolkien's tales of hobbits and elves, dwarves and wizards have introduced millions to Middle-earth, a world that Tolkien populated with creatures, languages, and histories. Tolkien: Maker of Middle-earth at the Morgan Library & Museum is the most extensive public display of original Tolkien material in decades, stocked with family photographs and memorabilia, maps, draft manuscripts, and Tolkien's original illustrations.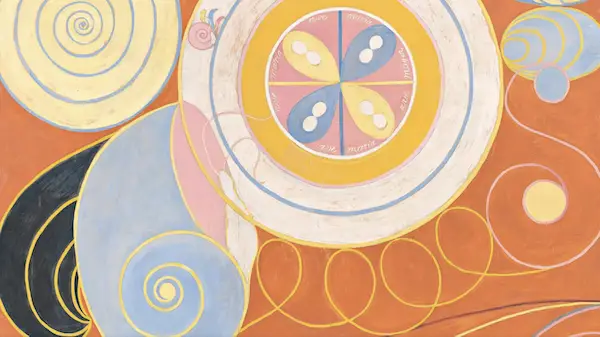 Group IV, the Ten Largest, No. 3, Youth, 1907, from Untitled Series. Photo: Albin Dahlström, Moderna Museet, Stockholm
(Now-4/23) Before abstract art was a speck in Kandinsky's eye, the painter Hilma af Klint (1862-1944) was pioneering non-representational painting in Sweden. A spiritualist who claimed to communicate with the dead, af Klint worked in near-obscurity, forbidding her paintings to receive public exposure until 20 years after her passing. Discover Hilma af Klint, a woman before her time, at the new Solomon R. Guggenheim Museum exhibition Hilma af Klint: Paintings for the Future. Over 170 of af Klint's non-figurative paintings are on display, richly colored and often staggering in scale. Many pieces play with geometry and floral shapes that seem to swim across the canvas. As af Klint worked on her series The Paintings for the Temple, she envisioned a spiral temple as their eventual home. She got her wish over a century later with this eye-opening exhibition at the Guggenheim.
(Now-7/10) Implicit Tensions: Mapplethorpe Now at The Solomon R. Guggenheim Museum. Robert Mapplethorpe, one of the most critically acclaimed and controversial American artists of the late 20th century, is represented in great depth in the Guggenheim's collection. In 1993 the museum received a generous gift of approximately two hundred photographs and unique objects from the Robert Mapplethorpe Foundation, creating one of the most comprehensive public repositories in the world of this important artist's work. In 2019, 30 years after the artist's death, the Guggenheim will celebrate the sustained legacy of his work with a yearlong exhibition in two sequential parts in the museum's Mapplethorpe Gallery on Tower Level 4.
(Opens 2/1) Faith and Empire at the Rubin Museum. Religion has influenced and empowered countless political leaders throughout history, and Tibetan Buddhism is no exception. "Faith and Empire: Art and Politics in Tibetan Buddhism" is the first exhibition of its kind to explore Tibetan Buddhism's dynamic political role in the empires of Asia from the 7th to the early 20th century. Artwork highlights include a set of 8th-century gilt-silver drinking vessels from the Tibetan Empire; an early 13th-century wrathful icon made of silk and ornamented with tiny seed pearls; a 4 ½-foot-tall 680-pound gilt-bronze bodhisattva from the early 15th-century Ming court; and a 19th-century 8-feet-wide Mongolian depiction of the final battle against the heretics and nonbelievers. The exhibition is arranged chronologically, beginning with the Tibetan Empire in the 7th century, and includes sections on the Tangut kingdom of Xixia, the Mongol Empire, the Chinese Ming dynasty, the rule of the Dalai Lamas, and the Manchu Qing dynasty.


(Now-7/28) Made in New York City: The Business of Folk Art at the American Folk Art Museum. See around 100 works by 18th, 19th, and early 20th-century self-taught artists that highlight the history of of New York City as a financial capital. The exhibition is curated by Elizabeth V. Warren, author of Red and White Quilts: Infinite Variety, The Perfect Game: America Looks at Baseball, and Young America: A Folk Art History, among other books. Made in New York City will tell its story from two perspectives: "The Art of Business" focuses on the people and places that were part of the city's thrumming commercial life. "The Business of Art" highlights the products of the artists, artisans, and manufacturers—the commercial signs, store figures, and early advertising images that they made. The exhibition will draw on the collections of a number of New York City museums.
(Permanent) The Jim Henson Exhibition at the Museum of the Moving Image celebrates the life and legacy of the famed Muppet creator, exploring both his prolific career and the enduring effect his work has on pop culture to this day. Visitors will learn more about the creation of such beloved works as The Muppet Show, Sesame Street, Fraggle Rock, The Dark Crystal, and Labryinth, as well as discover the cutting-edge experimental works Henson made throughout his career.

(Now-6/23/19) A City for Corduroy: Don Freeman's New York, now open at the Museum of the City of New York, presents the gamut of Freeman's New York work, from his lively and humane depictions of ordinary New Yorkers and the city in the 1930s, to his illustrated scenes of the Broadway backstage, to his children's books inspired by the city, including not just the beloved children's Corduroy books but also Pet of the Met and Hattie the Backstage Bat. The exhibition features drawings, paintings, publications, and prints, as well as the artist's original studies and sketches of Corduroy and other characters.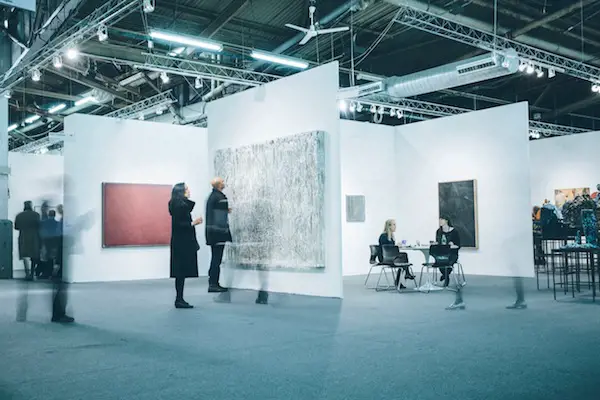 (3/7-3/10) Art lovers, the annual Armory Show returns to Pier 92/94 on the Hudson in midtown. New York's premier international art fair showcases over 200 galleries from around the world.
Things to Do in New York in March: Comedy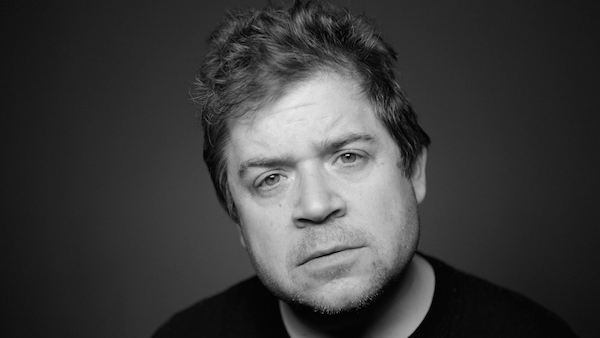 (3/3) Patton Oswalt at the Beacon Theatre.
PLUS
(3/1) Kevin Nealon of SNL & CBS's Man with a Plan at Carolines.
(3/1-3/2) Ian Bagg at Gotham Comedy Club.
(3/8) Queer Eye's Antoni Porowski & Friends stop by The Bell House.
(3/14-3/15) Jerry Seinfeld at the Beacon Theatre.
(3/15-3/16) Robert Kelly at Gotham Comedy Club.
(3/29-3/30) Nathan Macintosh at Gotham Comedy Club.
Things to Do in New York in March: Kids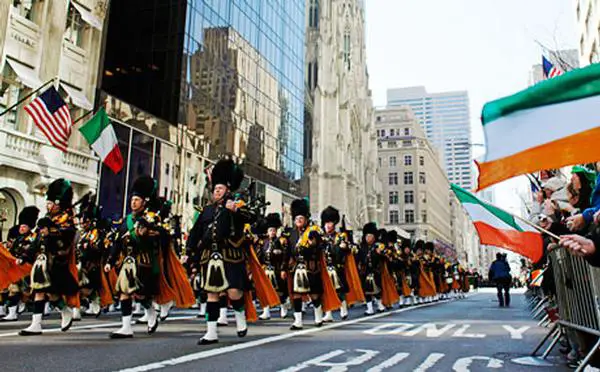 Photo: Joe Buglewicz
(3/16) Thirteen percent of New York traces its heritage to the Emerald Island, but on St. Patrick's Day everyone in the city is Irish for a day. The city's main event is the St. Patrick's Day Parade, which marches up Fifth Avenue from 44th to 86th Street (it'll be held on Saturday, a day ahead of St. Pat's official day). This year's Grand Marshal is distinguished New York attorney Brian J. O'Dwyer. The parade runs from 11am to 5pm, at which point the city's bars swell with revelers.
PLUS
(3/9) Girls in Science and Engineering Day at the Intrepid Sea, Air, & Space Museum. The Intrepid Museum's GOALS for Girls program invites you to celebrate science, technology, engineering and math at the fifth annual Girls in Science and Engineering Day. Enjoy hands-on experiences, exciting demonstrations and engaging discussions provided by science-based organizations, college programs and New York City public school students. 11am-3pm. Event is FREE; registration required here. intrepidmuseum.org
(Ongoing) Blue Man Group at Astor Place Theatre. Best known for their wildly popular theatrical shows, Blue Man Group combines music, comedy, and multimedia theatrics to produce a unique form of entertainment. The hour and forty five minute show is fun for the whole family.
(Ongoing) Explore the beautiful interactive exhibit Connected Worlds at the New York Hall of Science in Queens.
For more kids activities, check out our sister site nymetroparents.com!
Things to Do in New York in March: Music & Nightlife
(3/15-3/16) Massive Attack: Mezzanine1 at Radio City Music Hall.
PLUS
(3/2, 3/9) New York Shakespeare Exchange (NYSX) announces the next ShakesBEER, NYC's original Shakespearean Pub Crawl, running Saturdays March 2, 9, at 3pm. The pub crawl begins at The Dubliner (45 Stone Street, NYC) at 2:30pm and moves to Route66 Smokehouse (46 Stone Street, NYC), The Irish Punt (40 Exchange Place, NYC), and The Full Shilling (160 Pearl Street, NYC). Check-in is at 2:30pm at The Dubliner. Get tickets here.
(3/2) Christopher Cross: Take Me As I Am Tour stops at City Winery.
(3/3) Travis Scott at Barclays Center.
(3/8, 3/9) Elton John at Barclays Center.
(3/8) Chanteuse Madeleine Peyroux at Sony Hall.
(3/8) Robyn at Madison Square Garden.
(3/11, 3/18) Fleetwood Mac at Madison Square Garden.
(3/12) Weezer & Pixies at Madison Square Garden.
(3/16) The Unforgettable Fire at Sony Hall.
(3/16) Guster at the Beacon Theatre.
(3/21) Billy Joel at Madison Square Garden.
(3/23-3/24) Come Together, the indie label market/music festival at MoMA PS1, returns for a third year, this time for two days.
(3/27) KISS final tour at Madison Square Garden.
(3/21-3/23) Guitarist Gary Clark Jr. plays three nights at the Beacon Theatre.
(3/25) Mariah Carey: Caution World Tour at Radio City Music Hall.
(3/29) 34th Annual Rock 'n' Roll Hall of Fame Induction Ceremony at Barclays Center.
For more information on LGBT nightlife events, visit our brother site metrosource.com!
Things to Do in New York in March: Sightseeing
(3/24-4/7) Macy's Flower Show will be in bloom throughout the store! macys.com/flowershow
PLUS
(Ongoing) Circle Line's three-hour Best of NYC Cruise covers more than 130 landmarks.
Color Factory, a massive interactive art space, began in August 2017 in San Francisco. Wildly popular, the project has set up shop in SoHo and is sure to inspire lines as long as the cronut did at nearby Dominique Ansel Bakery. Designed by a wide spectrum of artists, Color Factory walks visitors through 16 rooms devoted to the wonder of color. You're invited to compliment someone using color words, discover your signature color, and read wishes for the world written by NYC school children on varicolored balloons. Each room is equipped with a camera that can take a picture of you and send it to your phone: the better to post with! On view now through August, 2019. 251 Spring St., support@colorfactory.co, colorfactory.co, @colorfactoryco
Read about more Instagrammable Pop Up Exhibits in NYC here.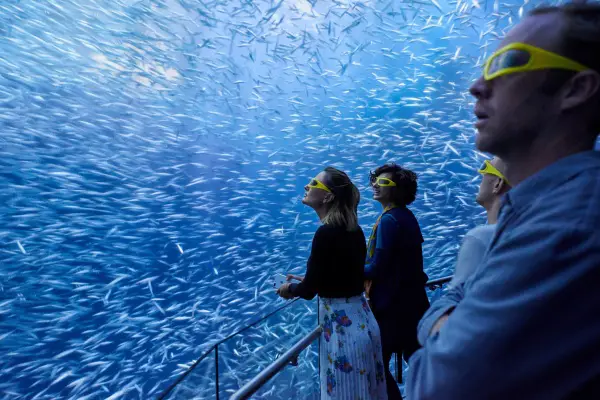 Immerse yourself in the deep, dark depths of the ocean, where Humboldt squid fight to the death, 50 foot whales ride overhead, play with sea lions, navigate a sea kelp maze and more at National Geographic Encounter: Ocean Odyssey! Here's a $10 off coupon!
Visit the sites of Friends, Seinfeld, Trainwreck, Gossip Girl, Sex and the City and many other NYC film sites with On Location Tours.
Learn more about the fascinating history of New York City's Financial District with Wall Street Walks tours.
Grab a photo with Taylor Swift, Don Draper, Lady GaGa and countless others at Madame Tussauds New York. Here is a coupon!
Ripley's Believe It or Not! Odditorium brings people of all ages face-to-face with the world's most unbelievable curiosities. With 18,000 square feet of astonishing artifacts and exciting interactive exhibits. Here is a coupon!
Zip up 100 stories in 60 seconds and see New York City atop One World Observatory.
Things to Do in New York in March: Ongoing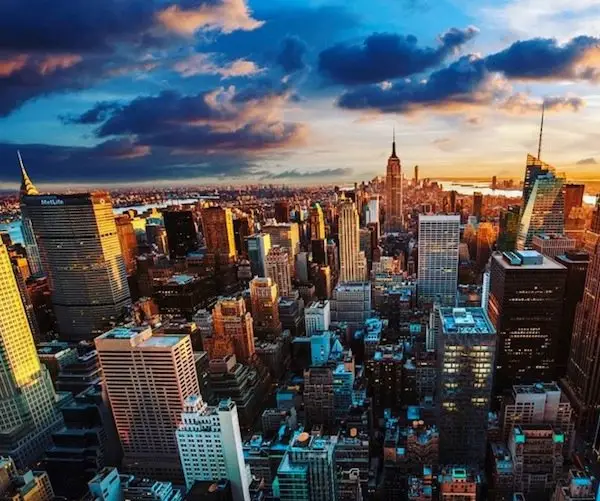 Bring a loved one to take in the breathtaking view at Top of the Rock.
Weather in New York in March
The old maxim "in like a lion, out like a lamb" certainly applies to New York weather in March. Expect the temperatures to steadily rise through the month, from a start on March 1 with average highs at 45 degrees Fahrenheit (7°C) and average lows right at freezing to 56 degrees Fahrenheit (13°C) for a high and 40 degrees Fahrenheit (4°C) for a low come March 31st. Days are getting longer, with about 7 hours of light. The heaviest coats can probably be left behind, but you'll still want to pack warmly, with hats, scarves, and gloves not being a bad idea. You can expect some outlier days, warmer or colder, with extremes of weather (wind, snow, sleet, freezing rain) not uncommon. Precipitation picks up, about double what it is in February. You can expect 12 rainy days in March, and another five snowy days. Pack your umbrella, and take note of all the great restaurants, museums, galleries, and bars in New York that make it easy to entertain yourself indoors.
---
Like what you see here? Share it with your friends on Facebook!