When you're in New York, of course you're going to see Times Square and the Empire State Building and a Broadway show. But New York is also about the unexpected and the offbeat—that's what makes it New York. Explore a new neighborhood, go somewhere surprising, eat something your mom wouldn't recognize. We've got a rundown of some great alternative tourist destinations in New York City.
Tourist Alternatives: Cathedral of Saint John the Divine
St. John reigns as the largest cathedral in the world (although it's not quite finished, even after over a century of work). Known for its broadmindedness, community involvement, and diverse range of programs, as well as its incredible architecture, it's an astonishing place, and well worth the trip uptown. Explore on your own or take one of the guided tours, such as a Highlights tour or the Vertical tour; the latter lets visitors ascend 124 feet to the top of the cathedral. Don't look down, but do look out once you get to the top—the view is astounding. (There's also a Spotlight tour for a closer look at the building's architectural details and history.) You can also visit the American Poets' Corner and check out the gift shop. In fact, bring a sketchbook and settle in for the afternoon. Also offered: family programs, concerts, and special exhibitions, including the current "The Value of Food: Sustaining a Green Planet."
And speaking of food…after your visit, grab a slice of excellent gooey pizza right nearby at V&T, and then get moody and introspective while drinking a cappuccino and eating some delicious pastry at the Hungarian Pastry Shop. Now you fit in. 1047 Amsterdam Ave. at 112th St., 212 316-7540, stjohndivine.org
Hungarian Pastry Shop, 1030 Amsterdam Ave., 212-866-4230
V&T, 1024 Amsterdam Ave., 212-666-8051, vandtpizzerianyc.com
Tourist Alternatives: Dyckman Farmhouse Museum
The oldest remaining farmhouse in Manhattan perches incongruously above its surroundings at 204thStreet. Built in 1784, the Dutch colonial-style farmhouse offers programming, family activities, tours, and objects on display, many of them dating back to the original structure; it's been a museum since 1914. The farmhouse is an anomaly in the city, which is exactly why you should visit. Surrounded by an urban landscape, it's an interesting totem of the city's transition from a rural to an urban setting. 4881 Broadway (204th St.), 212-304-9422, dyckmanfarmhouse.org 
Tourist Alternatives: Grant's Tomb
You've probably heard of Grant's Tomb, but do you actually know what it is? Most folks, New Yorkers included, don't either. It's the tomb of Ulysses S. Grant and his wife, Julia, as well as the largest mausoleum in North America. As the general of the Union Army and then President of the United States (he served two terms), Grant played a vital role in the Civil War and its aftermath. While you're there, you can hear Ranger talks (it's part of the National Park Service—who knew?), view the exhibit galleries, peruse the gift shop, and visit the mausoleum itself. Junior Ranger programs are also available for kids. And who wouldn't want to be a Junior Ranger? 122nd Street and Riverside Drive, 212-666-1640, grantstomb.org 
Tourist Alternatives: Swedish Cottage Marionette Theater
Imported to the U.S. in 1876 as Sweden's contribution to Philadelphia's Centennial Exhibition, the restored cottage has been hosting puppet shows in Manhattan for more than 50 years. (Frederick Law Olmstead brought it to Central Park in 1877.) It's part of the Historic House Trust of New York, and presents classic fairy tales, from "Jack and the Beanstalk" to "Hansel and Gretel" (the house itself feels very Hansel and Gretel-ish). It's an unexpected and charming stop in the middle of the park, and near some other unexpected finds, like the Shakespeare Garden. Just remember: BYOB (Bring Your Own Breadcrumbs). Central Park at 81st Street, centralpark.com
Tourist Alternatives: Koreatown
Koreatown photo: flickr/Frankieleon
Centered on 32nd Street between Fifth and Sixth Avenues in New York, Koreatown grew organically, starting in the 1980s, and today includes stores, nightclubs, restaurants, bakeries, stationery stores, and more—it's even been compared to Seoul for its appearance and vibe. Although admittedly on a much smaller scale. When you're hungry, try New Wonjo (for the "meat mania") or Madangsui (largely considered the city's best) for Korean barbecue; you'll love the tabletop grills and the butterflied short rib. Also stop by the Koryo Bookstore, for a comprehensive selection of titles and a hidden tearoom. Koreatown is a great place to wander because it feels so offbeat—which is why it's so perfectly New York.
Tourist Alternatives: Morris-Jumel Mansion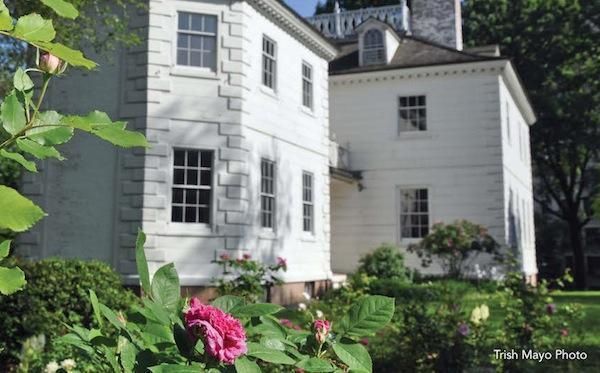 The Morris-Jumel Mansion, Manhattan's oldest house, was originally a summer villa in 1765, then headquarters to General Washington in the fall of 1776. This Harlem landmark served many roles after that, from hosting British and Hessian military leaders, to being an inn, and then back to a country house. These days, it's a historic house museum, and you can take a tour, participate in a yoga class, watch a performance, view an art exhibition, and stroll the grounds. A visit offers insights into such issues as domestic life and immigration. 65 Jumel Terrace, 212-923-8008, morrisjumel.org
Tourist Alternatives: Economy Candy
Remember that dish of candy your Aunt Ida used to proffer? And that halvah your grandma can't stop raving about? It's all here. Economy Candy, now in the third generation of family ownership, originally opened in 1937, and it's the kind of old-fashioned candy store you dream about—on steroids. It's got old-time goodies as well as New York-themed candy (c'mon, your niece would love the American Presidents Chocolate), kids' specialties—astronaut ice cream, Hello Kitty bubble gum purse, Harry Potter pez dispensers—and more. Nuts? They've got 'em. Orange candy to go with your décor? Yup. The prices are great, the selection is vast. Plus, when you're down there, it's just an amble away from Katz's Deli. Take a ticket, have a pastrami sandwich, and reenact the famous scene from When Harry Met Sally. And Russ and Daughters is only a few blocks away—you can snack your way across the Lower East Side. 108 Rivington St., 212-254-1531, economycandy.com
---
Like what you see here? Share it with your friends on Facebook!