New York City isn't just a place for the young. The city's sophistication and diversity allows anyone to feel at home. When it comes time to plan a senior friend or grandparent's birthday party, you'll probably want to avoid the nightclubs and walking tours. So where should you celebrate? These seven spots are our top recommendations for senior excitement, because great food, great views, and great performances can be enjoyed at any age!
Best of NYC Senior Birthdays: Metropolitan Opera (Upper West Side)
A scene from Alfano's Cyrano de Bergerac. Photo by Ken Howard/Metropolitan Opera.
If you're looking for somewhere that can provide a stunning performance and surroundings that will impress, the Metropolitan Opera is an excellent option for celebrating a senior's birthday. Known as "the venue for the world's greatest voices," every ticket purchased is worth the price tag. Carmen, Cyrano de Bergerac, and Eugene Onegin are just a handful of shows that will be taking the stage over the next year. Lincoln Center Plaza, 212-362-6000, metopera.org
Best of NYC Senior Birthdays: Feinstein's/54 Below (Theatre District)

Known as "Broadway's living room", Feinstein's/54 Below offers world-class dining and live performances all within an elegant setting right around the corner from Times Square. Located beneath the iconic Studio 54, walking down into Feinstein's feels like entering another era. Seniors can enjoy an intimate performance from some of Broadway's greatest stars while enjoying decadent meals like duck confit salad and espresso-marinated hanger steak. 254 W. 54th St., 656-476-3551, 54below.com
Best of NYC Senior Birthdays: Villa Mosconi (Greenwich Village)
This family-run Greenwich Village gem has been serving authentic Italian meals to New Yorkers for over four decades, and for those wanting to enjoy some Northern Italian cuisine, it is a must. With three dining rooms to choose from (including the Four Season Garden), Villa Mosconi is the perfect place to celebrate a senior or grandparent's birthday. This restaurant is all about family, which means that all of yours will be welcomed with open arms. 69 MacDougal St., 212-673-0390, villamosconi.com
Best of NYC Senior Birthdays: Ben & Jack's Steak House (Flatiron)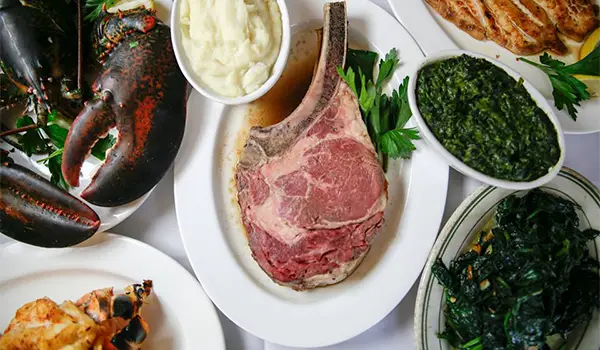 A solid steakhouse will never let you down when you're planning a birthday celebration, senior or not. Ben & Jack's Steak House opened in 2005, but taking what they learned at Peter Luger, you would guess this hotspot has been open for decades. Start your meal off with a jumbo shrimp cocktail and bacon, tomatoes, and blue cheese salad, and then move on to the main attraction: the meat. Porterhouse steaks, filet mignons, and rib eyes are cooked to perfection here. 255 Fifth Ave., 212-532-7600, benandjackssteakhouse.com
Best of NYC Senior Birthdays: One World Observatory (Financial District)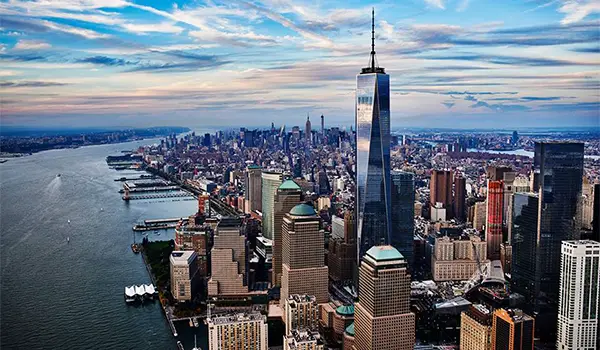 The older you the get, the more you'll enjoy a good view, and One World Observatory is one of the best in the city. Along with taking in the sights of New York City, three dining areas located on the 101st floor offer top-notch cuisine paired with unparalleled table views. The Sky Pod Elevator is also a must while you're visiting, showing over 500 years of development via LED technology in the city while you ascend to the top of One World Trade Center. 285 Fulton St., 866-731-3863, oneworldobservatory.com
Best of NYC Senior Birthdays: Circle Line Best of NYC Cruise (Manhattan)

Your grandparents can see all of New York without having to walk it thanks to the Circle Line Best of NYC Cruise. This breathtaking ride takes you all around the island of Manhattan via three rivers, showing off 101 NYC sights in the five boroughs and over 20 bridges. An insightful narration educates riders while an onboard café has a nice assortment of sandwiches and salads for snacking. Pier 83 at W. 42nd St., 212-563-3200, circleline42.com
Best of NYC Senior Birthdays: The Sea Fire Grill (Midtown East)
If your senior loves indulging in seafood, The Sea Fire Grill is the perfect dinner spot for celebrating his or her special day. Everything on the menu tastes fresh here because much of it has been locally sourced. From the raw bar and the lobster bisque to the Atlantic codfish and Alaskan king crab legs, The Sea Fire Grill's menu is packed with mouthwatering options to accompany fine service and elegant décor. 158 E. 48th St., 212-935-3785, theseafiregrill.com