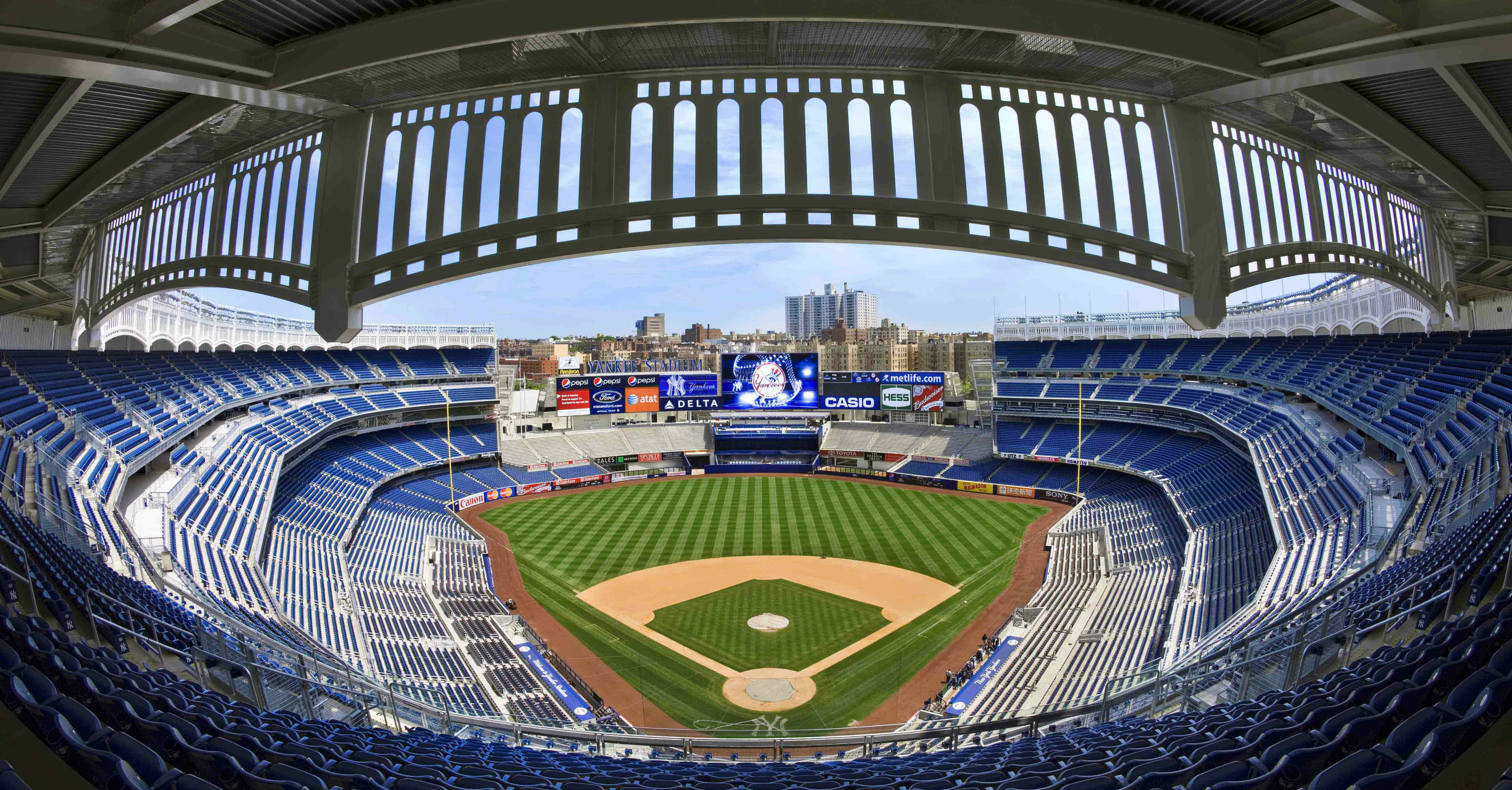 City Guide's New York calendar catches all the local sports, from Knicks or Rangers games at Madison Square Garden to Nets and Islanders at Barclays Center, with Yankee Stadium and Citi Field, plus college basketball, the Liberty of the WNBA, and the Staten Island Yankees and Brooklyn Cyclones also on our comprehensive list of things to do in NYC.


2019 SHAPE Women's Half-Marathon - Central Park
April 14, 2019 - NYC
The 16th annual SHAPE Women's Half-Marathon brings together thousands of women of all ages and backgrounds for a day of fun, fitness, and camaraderie in NYC. Whether you're coming from across the country or from around the corner, join SHAPE and New York Road Runners in Central Park on Sunday, April 14, for an unforgettable race.
Chinese Grand Prix Screening - Classic Car Club Manhattan
April 14, 2019 - New York
Join us at CCC to watch the full schedule of F1 championship races. Sunday we'll watch the teams take on the Chinese Grand Prix. We'll press play at 1pm - come enjoy the race with us over brunch and a pint.
Air Punch - The PIT
April 15, 2019 - New York
A monthly reunion show of some of the city's best improvisers.
Canasta Supervised Play - 92Y
April 15, 2019 - New York
Perfect for those who have taken Canasta for Beginners or are already familiar with the basics and ready to put their skills to the test. Learn strategy and how to play to win! Players are paired with those of the same or similar skill level
Karting - Classic Car Club Manhattan
April 16, 2019 - New York
It's no coincidence the best racers in the world got their start on the kart track. The car control skills learned from driving a vehicle with no suspension is invaluable for drivers of any experience level. We'll be heading up to Grand Prix New York, for a night of wheel to wheel action in their adult league race karts. Meet at CCC at 6pm for immediate departure to convoy up together to GPNY where we'll have some light dinner before donning our race gear. We'll be returning to CCC by 10:30pm to finish the night off with a cocktail. All required safety equipment will be provided. RSVP for yourself and up to 4 guests Cost: $200 per person
Gymnastics and Parkour Open Workout / Ages 15 - 92Y
April 16, 2019 - New York
From September 18, 2018 through June 11, 2019 join 92Y Gymnastics coaches for a drop-in workout in an unstructured atmosphere and utilize our state-of-the-art equipment.
Top Rank Boxing: Terence Crawford v Amir Khan - Madison Square Garden
April 20, 2019 - New York
World Championship Boxing returns to Madison Square Garden on Saturday, April 20th as two of the sport's biggest stars face off in the year's most anticipated welterweight showdown when TERENCE "Bud" CRAWFORD puts his WBO Welterweight World Title on the line against the pride of Bolton, England, AMIR "King" KHAN. Crawford (34-0, 25 KOs), from Omaha, Neb., is ranked by many experts as the world's best fighter, a switch-hitting dynamo who has reigned supreme in three weight classes. Crawford made history when he unified all four 140-pound titles in 2017 before moving up to Welterweight. Crawford will be stepping into The Garden's famed Boxing ring for the third time in his career. Khan (33-4, 20 KOs) burst into the public consciousness at the 2004 Summer Olympics in Athens when, at 17 years of age, he captured a silver medal for Great Britain. The lightning quick former unified 140-pound champion has won seven of his last eight bouts as he prepares to take on the pound-for-pound king in a legacy-defining superfight. Before the main event, a pair of 21-year-old wunderkinds — Teofimo Lopez and Shakur Stevenson — will look to steal the show in their respective co-feature bouts. Steve... (read more)
Watson Adventures' Secrets of Grand Central Scavenger Hunt - Grand Central Terminal
April 20, 2019 - New York
Discover hidden history, cool places, little-known passageways, and surprising sights in the amazing landmark terminal in this unique scavenger hunt. You'll search for mysterious markings in the constellation ceiling, times for "ghost" trains in the former arrivals room, the gourmet extravaganza of the Grand Central Market, the architectural wonder of the Whispering Gallery, the delightful exhibits in the Transit Museum Annex, the dazzling art deco lobby of the Chrysler Building, surprising murals and carvings in the Graybar Passage, the snack heaven that is the Dining Concourse, hidden art, and more. A smartphone is required for each team to participate on this hunt. Advance ticket purchase required.