Things to Do in New York in January
December 3, 2018 - by City Guide News Desk
If you're looking for things to do in NYC in January, you won't have to look too far. The holidays may have passed, but New York's theater, dining, and nightlife scenes are as vibrant as ever. As the temperatures drop, take advantage of museum exhibitions and the sheltered views at landmarks like One World Observatory and Top of the Rock. With the new year comes a fresh start and there's nothing like the energy of New York for making you feel renewed. Happy 2019!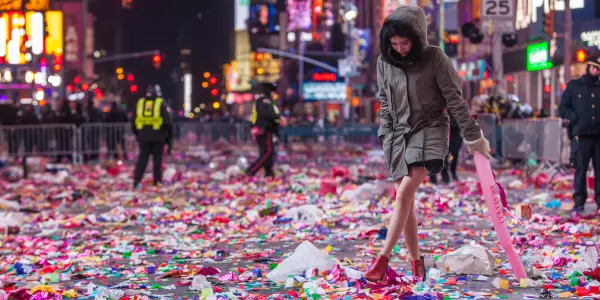 Image: Anthony Quintano/Flickr
Things to Do in New York in January: Kicking Off 2019
(1/1) If you have some champagne-induced cobwebs to clear away, New York has a tradition for you. Ever since 1903 the Polar Bear Club has been leading a bracing dunk in the Atlantic Ocean at Coney Island. The annual New Year's Day Swim is a big party, complete with costumes and more than a few pairs of blue lips. 1pm sharp. $25 suggested donation.
(1/1) New Year's Day Brunch (or Dinner) Cruises with Spirit of New York. All ages welcome. Brunch, boards 11:30am, cruise noon-2pm; dinner, boards 6:30pm, sails 7pm-9:30pm.
(now-1/1) Final day to see the beautiful Christmas Spectacular Starring the Radio City Rockettes™ at Radio City Music Hall.
(1/4) Celebrate Three Kings Day with a Parade by El Museo del Barrio. Starts at 11am.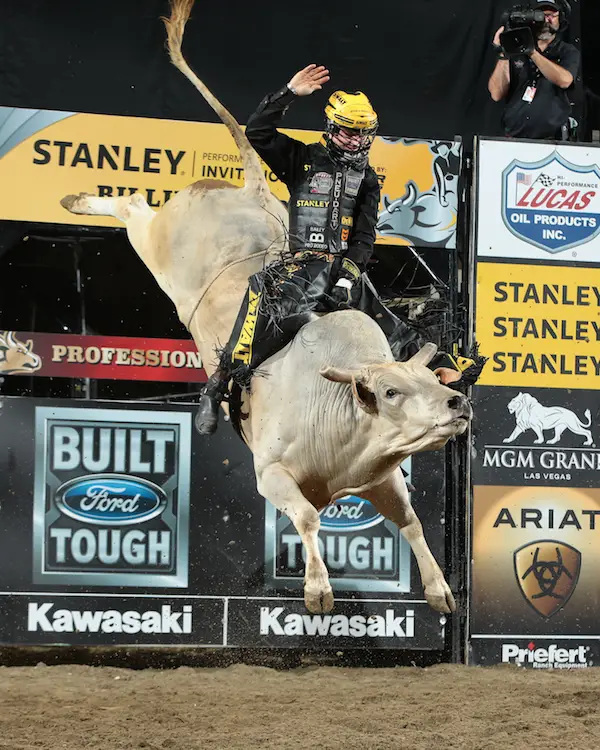 (1/4-1/6) If you're seeking adrenaline-pumping action well beyond a Broadway show or a bustling nightclub, grab a seat for the Professional Bull Riders (PBR) Monster Energy Buck Off at Madison Square Garden. The legendary New York arena will see the world's top 35 bull riders risking it all to ride eight seconds on 1,800 pound beasts for top points and a hefty purse. This New York weekend series marks the kickoff of the 2019 PBR season.
(1/9) Malala Yousafzai speaks with Rukmini Callimachi at the Brooklyn Academy of Music (BAM), to discuss her new book, We Are Displaced: My Journey and Stories from Refugee Girls Around the World. Limited ticket availability.
(1/10-1/13) Brooklyn Podcast Festival at The Bell House, Union Hall & BRIC.
(1/11-1/13) BroadwayCon 2019 at New York Hilton Midtown. It's a three-day meet & greet fest with your favorite Broadway stars!
(1/20) Soul to Soul the electrifying and emotionally-captivating theatrical concert that explores the parallels of African American and Jewish history takes the stage this Martin Luther King, Jr. Day. Presented by the National Yiddish Theatre Folksbiene (NYTF), this annual concert will play on Sunday, January 20, 2pm, Off Broadway at the Museum of Jewish Heritage – A Living Memorial to the Holocaust. 2pm.
(1/21) The 33rd Annual Brooklyn Tribute to Martin Luther King, Jr. at Brooklyn Acadmey of Music.
(1/31) A Life in Gardening with Martha Stewart at The New York Botanical Garden. Entrepreneur, best-selling author, and Emmy Award-winning television host Martha Stewart has written 90 books—most recently Martha's Flowers: A Practical Guide to Growing, Gathering, and Enjoying—co-authored with Kevin Sharkey, who will be joining Martha for a moderated conversation following her talk. 10am-11:30am.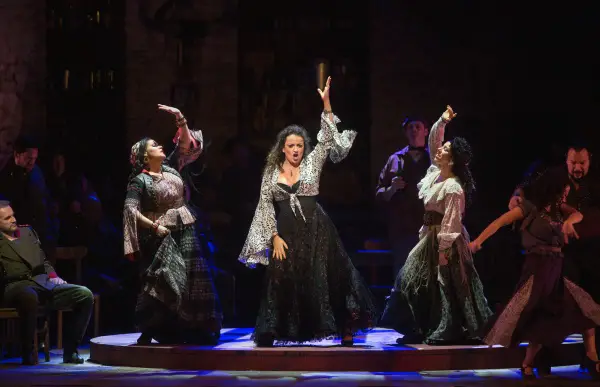 (1/9, 1/12, 1/17, 1/21, 1/26, 1/29) Carmen. Mezzo-soprano Clémentine Margaine reprises her remarkable portrayal of opera's ultimate seductress, a triumph in her 2017 debut performances, with impassioned tenors Yonghoon Lee and Roberto Alagna as her lover, Don José. Omer Meir Wellber and Louis Langrée share conducting duties for Sir Richard Eyre's powerful production, a Met favorite since its 2009 premiere.
Things to Do in New York in January: Exhibits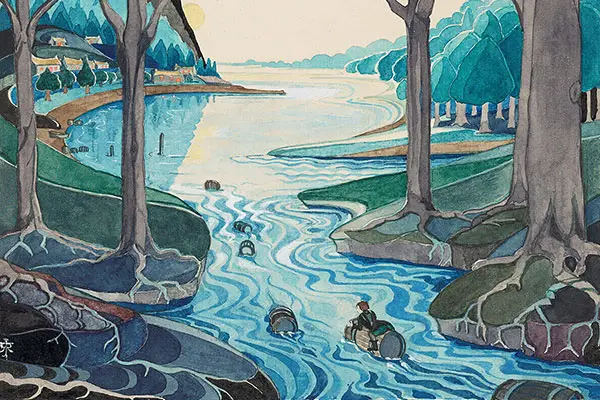 (1/25-5/12) Tolkien: Maker of Middle-earth at the Morgan Library & Museum. "In a hole in the ground there lived a hobbit." With these words the Oxford professor J.R.R. Tolkien ignited a fervid spark in generations of readers. From the children's classic The Hobbit to the epic The Lord of the Rings, Tolkien's adventurous tales of hobbits and elves, dwarves and wizards have introduced millions to the rich history of Middle-earth. Going beyond literature, Tolkien's Middle-earth is a world complete with its own languages and histories. Tolkien: Maker of Middle-earth celebrates the man and his creation. The exhibition will be the most extensive public display of original Tolkien material for several generations. Drawn from the collections of the Tolkien Archive at the Bodleian Library (Oxford), Marquette University Libraries (Milwaukee), the Morgan, and private lenders, the exhibition will include family photographs and memorabilia, Tolkien's original illustrations, maps, draft manuscripts, and designs related to The Hobbit, The Lord of the Rings, and The Silmarillion.
PLUS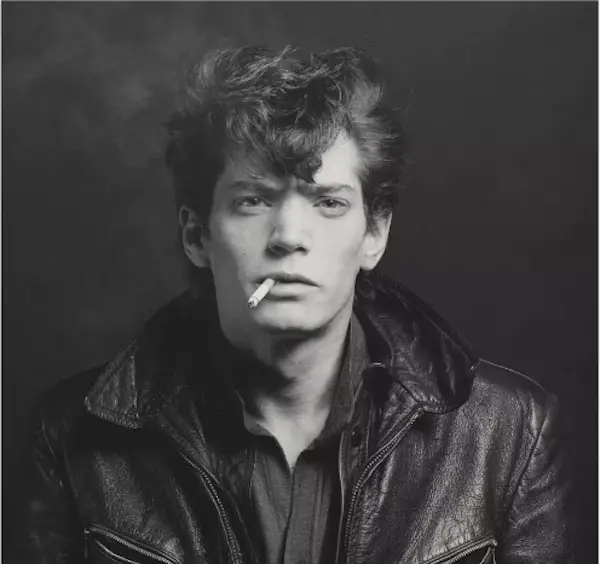 (1/25/19-7/10/2019) Implicit Tensions: Mapplethorpe Now at The Solomon R. Guggenheim Museum. Robert Mapplethorpe, one of the most critically acclaimed yet controversial American artists of the late twentieth century, is represented in great depth in the Guggenheim's collection. In 1993 the museum received a generous gift of approximately two hundred photographs and unique objects from the Robert Mapplethorpe Foundation, creating one of the most comprehensive public repositories in the world of this important artist's work. In 2019, 30 years after the artist's death, the Guggenheim will celebrate the sustained legacy of his work with a yearlong exhibition conceived in two sequential parts in the museum's Mapplethorpe Gallery on Tower Level 4.
(Now-1/27/19) Harry Potter: A History of Magic is open at the New-York Historical Society. In celebration of the 20th anniversary of the U.S. publication of J.K. Rowling's Harry Potter and the Sorcerer's Stone, New-York Historical will display illustrator Brian Selznick's artwork, which will appear on the covers of the Harry Potter series to be published by Scholastic later this year. Also on view to the public for the first time will be Mary GrandPré's illustrations created for Scholastic's original editions of the novels. Costumes and set models from Harry Potter and the Cursed Child, which opened on Broadway in April, will be showcased in the exhibition. A long list of events will take place in conjunction with the exhibit, including trivia night, talks, an adult costume party, and more. nyhistory.org
(Now-2/3/19) Before abstract art was a speck in Kandinsky's eye, the painter Hilma af Klint (1862-1944) was pioneering non-representational painting in Sweden. A spiritualist who claimed to communicate with the dead, af Klint worked in near-obscurity, forbidding her paintings to receive public exposure until 20 years after her passing. Discover Hilma af Klint, a woman before her time, at the new Solomon R. Guggenheim Museum exhibition Hilma af Klint: Paintings for the Future. Over 170 of af Klint's non-figurative paintings are on display, richly colored and often staggering in scale. Many pieces play with geometry and floral shapes that seem to swim across the canvas. As af Klint worked on her series The Paintings for the Temple, she envisioned a spiral temple as their eventual home. She got her wish over a century later with this eye-opening exhibition at the Guggenheim.
(Now-1/6/19) Delacroix at the Metropolitan Museum of Art. This is the first comprehensive U.S. retrospective of the work of French artist Eugene Delacroix (1798-1863). The Met has teamed up with The Louvre, showcasing in chronological order some 150 pieces, including paintings, drawings, manuscripts, and prints.
(Now-2/3/19) Even over a century after his birth, Dutch artist M.C. Escher (1898-1972) continues to astound. Catch more than 200 of Escher's mind-bending works at Escher: The Exhibition & Experience in Brooklyn's Industry City. Exploring the intersection of art, mathematics, science, and poetry, the exhibition will feature interactive immersive experiences that bring the artist's optical illusions to life. eschernyc.com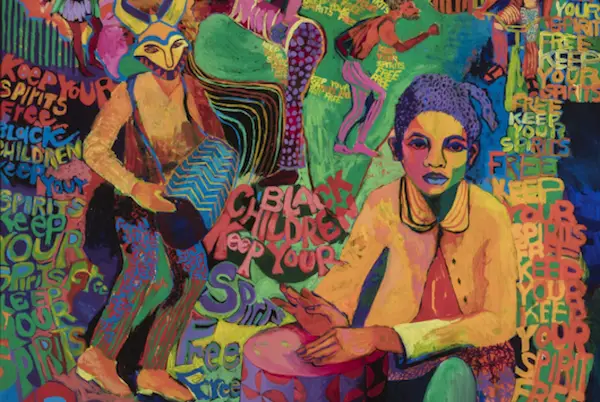 Carolyn Lawrence, Black Children Keep Your Spirits Free. The exhibition, which opens September 14, presents a wide range of painting, photography, and sculpture from over 60 artists on the fourth and fifth floors of the museum. Photo by Michael Tropea.
(Now-2/3/19) Soul of a Nation: Art in the Age of Black Power Proponents of Black Power had no better advocates than the artists among their ranks. Painters, sculptors, and performance artists rose up during this era to make protest art that spoke to the black experience in America and critiqued the white establishment that resisted them. Soul of a Nation: Art in the Age of Black Power at the Brooklyn Museum features over 150 works of art inspired by this vital sociopolitical movement.

(Now-6/23/19) A City for Corduroy: Don Freeman's New York, now open at the Museum of the City of New York, presents the gamut of Freeman's New York work, from his lively and humane depictions of ordinary New Yorkers and the city in the 1930s, to his illustrated scenes of the Broadway backstage, to his children's books inspired by the city, including not just the beloved children's Corduroy books but also Pet of the Met and Hattie the Backstage Bat. The exhibition features drawings, paintings, publications, and prints, as well as the artist's original studies and sketches of Corduroy and other characters.
Things to Do in New York in January: Comedy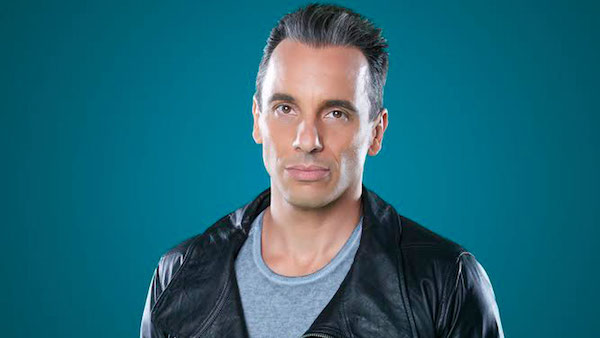 (1/19-1/20) Sebastian Maniscalco performs at Madison Square Garden.
PLUS
(1/5) Glass Half Full Comedy at Gotham Comedy Club. With Alex Barnett, Dan Enfield, and Max Neuman.
(1/11) Jerry Seinfeld returns for another year-long residency at The Beacon Theatre, where he'll play once a month throughout 2019.
(1/11) Jessica Kirson Comedy Central taping at Highline Ballroom.
Things to Do in New York in January: Kids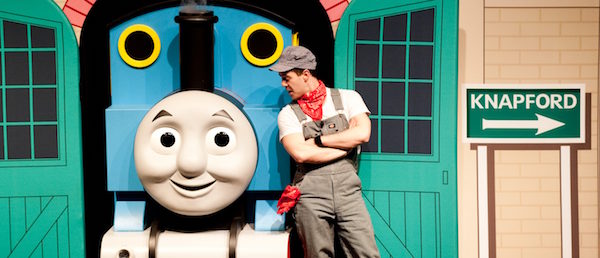 (1/1-1/6, 1/12-1/13, 1/19-1/21) All Aboard with Thomas & Friends at the New York Botanical Garden. Join Thomas and Driver Sam on a fun-filled, sing-along, mini-performance adventure. In Thomas' Budding Adventure, kids will help Thomas discover the steps to growing a beautiful garden. Seating is first-come, first-served, and begins 30 minutes prior to your show time. Admission to the Thomas & Friends performance is included with the purchase of select Holiday Train Show tickets; specific timed tickets must be reserved.
PLUS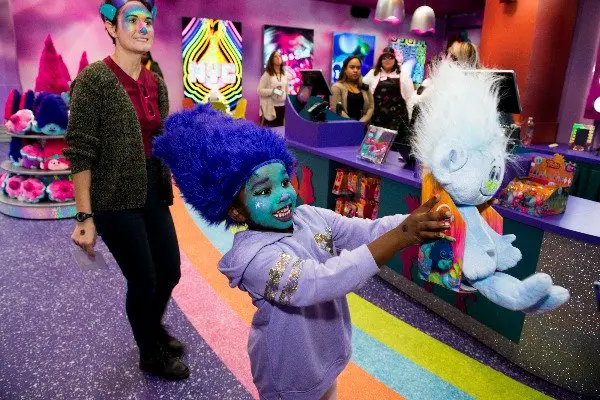 (Ongoing) DreamWorks Trolls the Experience . A world of rainbows, sparkles, and very big hair is coming to New York City as DreamWorks Trolls The Experience arrives in midtown. Sprawled across multiple floors, this interactive adventure will thrill fans of the movie Trolls and pretty much any kid who likes to dress up, bang on things, collect glitter, or dance. Use our coupon and save $5 off admission!
(Now-1/27) The Big Apple Circus is back under the tent at Damrosch Park!
(Ongoing) Bronx Zoo Treetop Adventures. A new tree-high obstacle course features a variety of ways to test your agility and strength, from the 400-foot-long zip line to an aerial adventure park that features seven different courses, from beginner to expert. Swing, navigate and even skateboard; it'll make a great story. 7+, 50 lbs. and up. Bronx Zoo, 2300 Southern Boulevard, Bronx, Bronxzootreetop.com
(Ongoing) Blue Man Group at Astor Place Theatre. Best known for their wildly popular theatrical shows, Blue Man Group combines music, comedy, and multimedia theatrics to produce a unique form of entertainment. The hour and forty five minute show is fun for the whole family.
(Ongoing) Explore the beautiful interactive exhibit Connected Worlds at the New York Hall of Science in Queens.
For more kids activities, check out our sister site nymetroparents.com!
Things to Do in New York in January: Music & Nightlife
(1/31) Justin Timberlake: The Man of the Woods Tour, stops at Madison Square Garden.
PLUS
(1/6) Marc Cohn, John Oates with the Good Road Band, Joshua Radin and the Blind Boys of Alabama at City Winery.
(1/6) Darlene Love at Sony Hall.
(1/13) Adam Pascal & Anthony Rapp -original stars from Rent at Sony Hall.
(1/15) Dancing with the Stars at Radio City Music Hall.
(1/16-1/17) The Revivalists at Beacon Theatre.
(1/16) Panic at the Disco! at Barclays Center.
(1/17-1/18) Japanese Breakfast at Brooklyn Steel.
(1/24) Billy Joel at Madison Square Garden.
(1/26-1/27) Wu Tang Clan (18/+) at Terminal 5.
Things to Do in New York in January: Sightseeing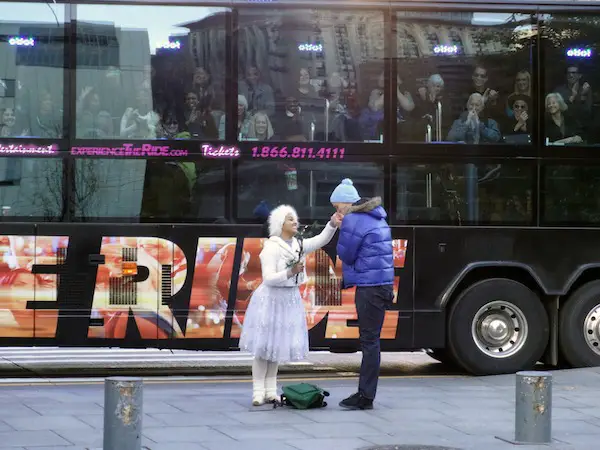 (Now-1/7)
THE RIDE
. The 7th Annual Holiday Edition has returnd to turn the streets of New York into a stage. You'll cruise in comfort in a patented $1.5 million travelling theater. Technology galore and floor-to-ceiling glass with side-facing VIP seating provide perfect views to dazzling holiday performances you'll find along a 4.2-mile journey through Manhattan. Original seasonal music, videos, and hilarious hosts complete the experience, definitely one to remember.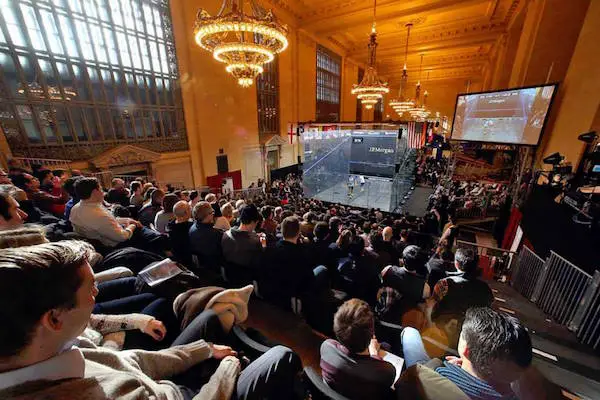 (1/16-1/24) Ever watched a squash game in a train station? The 21st annual
J.P. Morgan Tournament of Champions (ToC)
arrives in
Grand Central Terminal
, bringing together the world's greatest squash stars for an exciting week of international competition and live spectator events. The matches are played beneath the iconic chandeliers in Vanderbilt Hall in a state-of-the-art glass squash court with stadium seating for 500 and a free standing room area for commuters and passersby. Gracing the courts with their talent will be all of the world's top-ranking men's and women's players, representing 24 nations and six continents.
(Now open!) Take a deep dive into an underwater world with New York City's newest attraction, National Geographic Encounter: Ocean Odyssey, in Times Square. This experience lets visitors explore the ocean like never before thanks to state-of-the-art technology and a brilliant team of designers. This is not a museum, exhibit, movie, aquarium, or virtual reality; instead, the producers consulted with dozens of scientists to create a new kind of immersive experience that guests can walk through as they share ocean encounters. Blockbuster new science—some of it not even published yet—was used in its creation. Short of a submarine, you'll be hard pressed to find a better way to experience life as it's lived under the sea. Here's a $10 off coupon!
The largest VR entertainment center in the Western Hemisphere is New York's latest attraction: VR World. Get inspired by virtual reality in a diverse space with three floors that bring culture, gaming, and entertainment together. With over 50 experiences to choose from, VR World offers an unforgettable experience that's yours to create! Fight off droids, climb Mt. Kilimanjaro, race Formula One cars against your friends, and create a 3D masterpiece. The adventures are limitless.
Things to Do in New York in January: Ongoing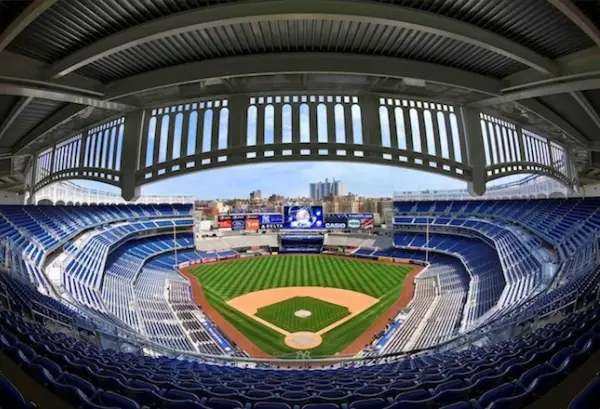 Get up close to the glory of the Yankees with Yankee Stadium Tours!
Visit the sites of Friends, Seinfeld, Trainwreck, Gossip Girl, Sex and the City and many other NYC film sites with On Location Tours.
Learn more about the fascinating history of New York City's Financial District with Wall Street Walks tours.
Ripley's Believe It or Not! Odditorium brings people of all ages face-to-face with the world's most unbelievable curiosities. With 18,000 square feet of astonishing artifacts and exciting interactive exhibits. Here's a coupon!
Zip up 100 stories in 60 seconds and see New York City atop One World Observatory.
Grab the family or a friend for a spin on the iconic Rockefeller Ice Skating Rink. This year marks its 81st anniversary!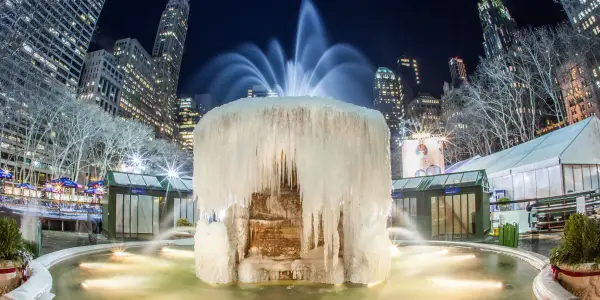 Weather in New York in January
Welcome to the coldest month of the year in New York City. Pack your heavy parka and coats, scarves, and gloves, because low temperatures average around 27 degrees Fahrenheit (-3°C), with average highs getting only up to 36° (4°C). You can expect some outlier days, warmer or colder, with extremes of weather (wind, snow, sleet, freezing rain) not that uncommon. Days are short, with about 6 hours of light. The chances of a snowy day in January? About one in five.
Looking for Free Group Planning Services?
Get free advice on planning your group's trip to New York.
RESTAURANTS

Multi-concept restaurant offering modern Japanese cuisine, a...

THEATER

In a heartbeat, 38 planes with 6,579 passengers were strand...

SHOPPING

The sweetest experience in Times Square!...

SIGHTSEEING

Rosé Mansion is back for another summer residency in NYC aft...