The Best Things to Do in NYC in April
February 24, 2017 - by City Guide News Desk
April is brimming with culture in NYC. The New York Botanical Garden features both its popular annual Orchid Show and a beautiful bew exhibit featuring the work of glass master Dale Chihuly. The Auto Show returns to Javits, the Tribeca Film Festival gets underway, Georgia O'Keeffe is at the Brooklyn Museum, and you can explore a jewelry show at the Museum of Arts and Design. Plus, catch Sutton Foster at Alice Tully Hall, a Harry Potter concert at Radio City, Seinfeld at the Beacon, and much more!
Things to Do in New York in April: Exhibits
(4/22-10/29) CHIHULY at New York Botanical Garden: breathtaking works of art by world-renowned glass artist Dale Chihuly will be on view at NYBG in his first major garden exhibition in more than ten years in New York. CHIHULY, presented by Bank of America, will showcase approximately 20 installations and include drawings and early works that reveal the evolution of Chihuly's artistic process during his celebrated career. Set within NYBG's landmark landscape and buildings, this groundbreaking exhibition will be a must-see throughout the changing seasons from spring through fall. Special weekend celebrations, films, poetry, and nature-inspired art programs for kids offer colorful and imaginative tributes to nature. On CHIHULY Nights, the exhibition takes on a magical energy as the Garden's vistas and Conservatory become living canvas for these works of art. nybg.org
(4/4-4/8) LOOT: MAD About Jewelry at the Museum of Arts and Design. Now in its 17th edition, LOOT presents a cross-section of the most exciting cutting-edge art jewelry designs, while offering the public a rare opportunity to meet and acquire pieces directly from some of the most skilled creators in the field.
(4/21-4/24) ArtExpo New York at Pier 92 & 94. Explore over 400+ innovative artists, galleries, and publishers from across the globe, showcasing exciting original prints, paintings, drawings, sculpture, photography, ceramics, giclee, lithographs, glass works, and more—all under one roof along the Hudson.
(4/28-4/30) Live music and an incredible collection of vinyl dealers await at the annual WFMU Record Fair at Brooklyn Expo Center.
(3/20-1/7/18) Mummies at the American Museum of Natural History. For thousands of years, peoples around the world practiced mummification as a way of preserving and honoring their dead. Mummies brings you face to face with some of these ancient individuals and reveals how scientists are using modern technology to glean stunning details about them and their cultures. In Mummies, ancient remains from the Nile Valley of Africa and the Andes Mountains of South America will be on view, allowing visitors to connect with cultures from the distant past. Mummification, a more widespread practice than most think, was used not only for royal Egyptians but also for common people and even animals. Interactive touch tables let visitors virtually "unravel" or see inside mummies as they delve deep into the unique stories of the people or animals who lie within. Other parts of the exhibition showcase the latest isotopic and DNA testing being performed on mummies, and explain how these sophisticated analytical techniques are helping scientists discover important clues about long-vanished practices. Mummies was developed by The Field Museum, Chicago.
(now-9/6/17) The newest show at the Solomon R. Guggenheim Museum, Visionaries: Creating a Modern Guggenheim, provides a rare chance to explore in-depth some of the key artists of this essential New York institution. Framed by the interests of six leading patrons, Visionaries brings together canvases from masters like Max Ernst, René Magritte, and Yves Tanguy, and sculptures by Joseph Cornell and Alberto Giacometti. In addition, Jackson Pollock's Alchemy (1947) is being shown in the U.S. for the first time in nearly 50 years. More than a dozen works on paper by Picasso and Van Gogh, rarely on view to the public, can be seen in the Thannhauser Gallery, and paintings by Pierre-Auguste Renoir, Paul Gauguin, and Édouard Manet are displayed on the museum's legendary ramps.
(now-4/9) Final week! The Orchid Show: Thailand celebrates its 15th year at The New York Botanical Garden with an homage to the wealth of orchids and rich cultural history of Thailand. Thailand is home to more than 1,200 native orchid species and over the last century it has become the leading exporter of cultivated tropical orchids in the world. Native and hybrid orchids alike have become synonymous with the nation, where the environment is so hospitable to orchids that the dazzling flowers even grow on the trees that line public streets.
(4/15-8/13) Making Space: Women Artists & Postwar Abstractions at the Museum of Modern Art (MoMA) Making Space shines a spotlight on the stunning but still relatively under-recognized achievements of women artists between the end of World War II (1945) and the start of the Feminist movement (around 1968). In the postwar era, societal shifts made it possible for larger numbers of women to work professionally as artists, yet their work was often dismissed in the male dominated art world, and few support networks existed for them. Abstraction dominated artistic practice during these years, as many artists working in the aftermath of World War II sought an international language that might transcend national and regional narratives—and for women artists, additionally, those relating to gender.
(now-5/21) I'm Nobody! Who are you: The Life and Poetry of Emily Dickinson at Morgan Library & Museum. Bringing together nearly 100 rarely seen items, including manuscripts and letters, I'm Nobody! Who are you?—a title taken from Dickinson's popular poem—is the most ambitious exhibition on Dickinson to date. It explores a side of her life that is seldom acknowledged: one filled with rich friendships and long-lasting relationships with mentors and editors.
Image courtesy of BIG Team / Rebuild by Design competition
(New! Permanent) The Museum of the City of New York presents NY at Its Core. Ten years in the making, New York at Its Core presents the compelling story of New York's rise from a striving Dutch village to today's "Capital of the World." The exhibition captures the human energy that drove New York to become a city like no other and a subject of fascination the world over. Entertaining, inspiring, important, and at times bemusing, New York City "big personalities," including Alexander Hamilton, Walt Whitman, Boss Tweed, Emma Goldman, JP Morgan, Fiorello La Guardia, Jane Jacobs, Jay-Z, and dozens more, parade through the exhibition.
(now-7/30) Muslims in NY, also at the Museum of the City of New York, features 34 images by four photographers who have documented Muslim New Yorkers from the mid-20th to the early 21st century. Works by Alexander Alland date to ca. 1940, a time when New York's diverse Muslim community included Arabs, Turks, Afghans, East Indians, Albanians, Malayans, African Americans, and others. Photographs by Ed Grazda come from his 1990s project "New York Masjid: The Mosques of New York City," and cover both immigrant populations and native New York Muslims, including converts, the long-standing African-American community, and a growing Latino Muslim community. Mel Rosenthal's photographs of Arab New York Muslims from the early 2000s were commissioned for the Museum of the City of New York's exhibition A Community of Many Worlds: Arab Americans in New York (2002). Robert Gerhardt's images, a promised gift to the Museum's collections, document Muslim New Yorkers in the early 2010s.
(now-4/30/17) Tattooed New York at the New-York Historical Society explores more than 300 years of tattoo culture. The exhibit will feature more than 250 works dating from the early 1700s to today—exploring Native American body art, tattoo craft practiced by visiting sailors, sideshow culture, the 1961 ban that drove tattooing underground for three decades, and the post-ban artistic renaissance.
(now-4/23/17) Also on display at the New-York Historical Society are two revealing exhibits:—Muhammad Ali, LeRoy Neiman, and the Art of Boxing and "I Am The King of the World"—Photographs of Muhammad Ali by George Kalinsky. The complementary exhibits, one by a watercolor painter/sketch artist and one by a Madison Square Garden photographer, offer an intimate perspective of the heavyweight boxing champion's trailblazing career. Both shows come from a place of deep respect and trust; they chronicle highlights and low points, as well as capturing Ali's sometimes quieter, more thoughtful interior life.
(3/3-7/3) Georgia O'Keeffe: Living Modern provides a new look at an iconic American artist at the very institution that hosted her first solo museum exhibition in 1927—the Brooklyn Museum. Presenting O'Keeffe's remarkable wardrobe in dialogue with iconic paintings and photographs, this singular exhibition focuses in on the modernist persona O'Keeffe crafted for herself. With photographs by luminaries like Alfred Stieglitz, Ansel Adams, and Annie Leibovitz, the show reflects O'Keeffe's radical rethinking of female identity, and the artist's commitment to elements of modernism—minimalism, seriality, simplification—not only in her art, but also in her distinctive style of dress.
(now-4/23/17) Prolific NYC filmmaker Martin Scorsese is the subject of a new exhibition at Astoria's Museum of the Moving Image. In addition to exploring his films, the exhibit grants visitors unprecedented access to his personal storyboards (including one he made when he was 11 years old!), screenplays, photos, props, costumes, letters written to him by various directors including Frank Capra, Steven Spielberg, Paul Schraeder, actor Robert De Niro, and others.
(ongoing) The legendary aircraft carrier that's now the Intrepid, Sea, Air & Space Museum served three tours of duty in Vietnam between 1966 and 1969. Learn more about its experiences in the Gulf of Tonkin, launching aircraft for missions over mainland Vietnam, at the exhibit On the Line: Intrepid and the Vietnam War, featuring many artifacts displayed for the very first time.
Things to Do in New York in April: Comedy
(4/20-4/22) Yannis Pappas performs at Gotham Comedy Club.
PLUS
(4/1) April Fools Comedy Show at The Theater at Madison Square Garden.
(4/1) Winner of 2015's America's Got Talent, Paul Zerdin, performs at Gotham Comedy Club.
(4/6-4/8) Whitney Cummings HBO Special I'm Your Girlfriend at Carolines.
(4/9-4/10) Dick Gregory at Carolines on Broadway.
(4/13) Jerry Seinfeld at Beacon Theatre.
(4/30) Ali Wong at The Town Hall.
Things to Do in New York in April: Kids
Image: Katy Gartside Photography/Flickr
(4/16) Easter in New York brings egg hunts, fine brunches, and a bonnet-filled procession down Fifth Avenue that's been a city tradition for nearly a century and a half. Celebrate the holiday in true New York fashion with a trip to the Easter Parade. The tradition dates all the way back to the 1870s, when upper class New Yorkers would stroll down Fifth Avenue after church and show off the fashionable new outfits they'd purchased for the holiday.
Traffic shuts down for the parade on Fifth Avenue between 49th and 57th Streets from 10am to 4pm on Easter Sunday, letting festive paradegoers fill the streets in their elaborate Easter finest.
Photo: Mills Entertainment
(4/30) The popular PBS kids' show The Wild Kratts Live comes to the Beacon Theatre.
PLUS
(4/1) Harry Potter & The Sorcerer's Stone in Concert at Radio City Music Hall.
Things to Do in NYC: Nightlife
(4/14) Broadway star and lead on Younger Sutton Foster performs at Alice Tully Hall/Lincoln Center.
PLUS
(4/1, 4/5) Fidelio at the Metropolitan Opera.
(4/1) Tony Danza at Feinstein's/54 Below.
(4/1) Lionel Richie with special guest Mariah Carey at Madison Square Garden.
(4/5) John Mayer: The Search for Everything World Tour at Madison Square Garden.
(4/6) Don McLean at B.B. King Blues Club & Grill.
(4/7-4/8) Bon Jovi This House is Not For Sale Tour stops at Madison Square Garden.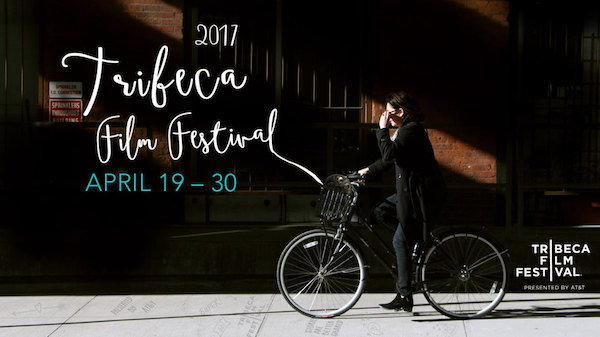 (4/19-4/30) The Tribeca Film Festival returns.
(4/13) New Order at Radio City Music Hall.
(4/6, 4/10, 4/15, 4/20) Aida at The Metropolitan Opera.
(4/21) Steve Winwood at the Beacon Theatre.
(4/22) Aimee Mann at The Town Hall.
(4/28) Prince's original group, The Revolution, performs at B.B. King Blues Club & Grill.
Things to Do in New York in April: Sightseeing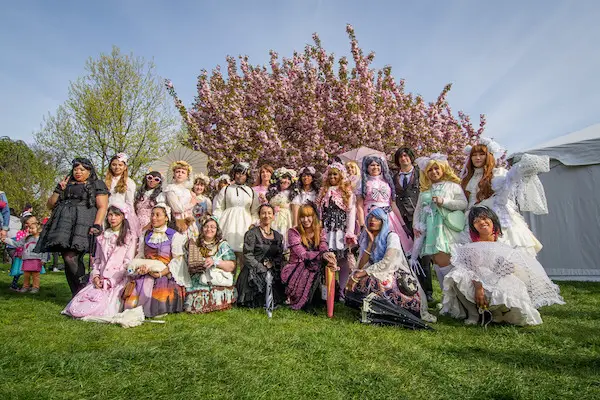 (4/29-4/30) The Sakura Matsuri Cherry Blossom Festival at Brooklyn Botanic Garden.
PLUS
(4/29-4/30) The Bacon and Beer Classic returns with live music, interactive games, cooking demonstrations, and beer schools at Citi Field, the home of the New York Mets.
(3/26-4/9) it's the final chance to catch the Macy's Spring 2017 Flower Show.
(4/14-4/23) The 2017 New York International Auto Show takes place at the Javits Convention Center, with all the latest models available for exploration, plus demonstrations and automotive blasts from the future and past.
(4/8) New York Tartan Day Parade in NYC. Celebrate Scottish pride!
Things to Do in New York in April: Ongoing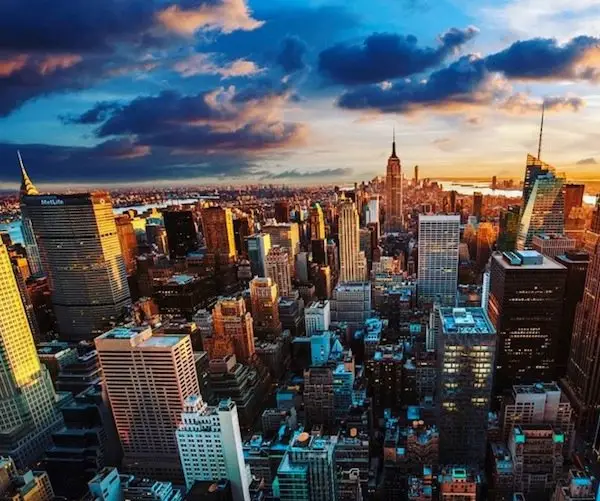 Bring a loved one to take in the breathtaking view at Top of the Rock.
PLUS
(ongoing) Ride 102 stories to the top of the One World Observatory in less than 60 seconds!

(ongoing) Springtime is baseball season! Take a Yankee Stadium Tour!
(New) Check out the New Year's Ball Exhibit at Ripley's New York, where it's New Year's Eve year-round!
Visit the sites of Friends, Seinfeld, Trainwreck, Gossip Girl, Sex and the City and many other NYC film sites with On Location Tours.

Learn more about the fascinating history of New York City's Financial District with Wall Street Walks tours.
Grab a photo with Taylor Swift, One Direction, Lady GaGa and countless others at Madame Tussauds New York.
Ripley's Believe It or Not! Odditorium brings people of all ages face-to-face with the world's most unbelievable curiosities. With 18,000 square feet of astonishing artifacts and exciting interactive exhibits. Here's a coupon!
Weather in New York in April
"April showers bring May flowers," the old saw goes, and you can expect to pay some rain dues this month in New York. In fact, more than half the days in an average April will see rain, although the total precipitation is actually slightly lower than what New York experiences in March. Expect the temperatures to rise steadily, from a start on April 1 with average highs of 56 degrees Fahrenheit (13°C) and average lows right at 40 degrees Fahrenheit (4°C), to highs closer to 66 degrees Fahrenheit (19°C) and lows of 49 degrees Fahrenheit (9°C) by month's end. Days are getting longer, with about 8 hours of light. The heaviest coats can safely be left behind, but you'll still want to pack some outerwear, with sweaters, jackets, and—of course—rain gear. Snow is a longshot by this point in the year. All the great restaurants, museums, galleries, and bars in New York make it easy to entertain yourself indoors, but the odds are you'll have at least a couple of fresh spring days to enjoy the early blooms, and the city's parks coming back to life.
---
Like what you see here? Share it with your friends on Facebook!
Looking for Free Group Planning Services?
Get free advice on planning your group's trip to New York.
RESTAURANTS

A sophisticated, elegant steakhouse with generous portions o...

THEATER

Kander and Ebb's "musical vaudeville" in which Roxie Hart ga...

SHOPPING

Indulge in natural luxury with the softest bedding on the pl...

SIGHTSEEING

Enjoy the best prices for deluxe double decker, hop-on, hop-...