Things to Do in Queens This Month - February 2019
February 9, 2019 - by CG Directory Editor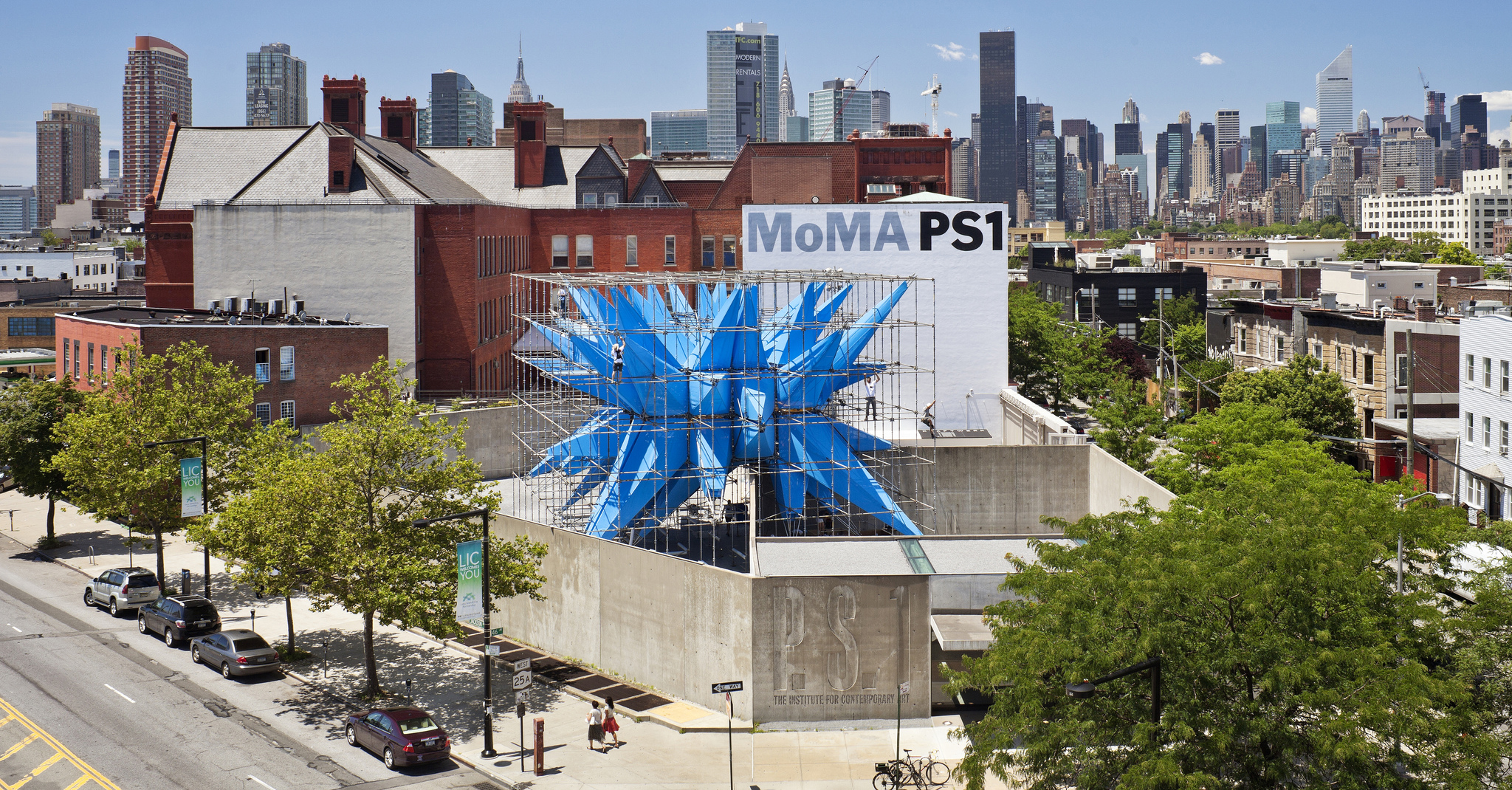 Photo: Forgemind Archimedia/Flickr

If you really want the full New York City experience, you've got to make a trek out to all five boroughs, including the one-of-a-kind area of Queens. Home to MoMA PS1, the New York Hall of Science, Flushing Meadows Corona Park, and the Queens International Night Market, there's plenty to see in do in Queens. Check out City Guide's list of things to do in Queens this month for a full and thorough rundown.


Rave: Beta Librae and Noncompliant - Nowadays
February 09, 2019 - Ridgewood
Every Saturday night, we flip on the strobes, dial up the smoke machines and surrender the sound system to selectors we can count on to keep us dancing 'til Sunday. Most of our parties' musical direction is led by our resident DJs and their guests but occasionally we'll invite a favorite DJ or two of ours to rock the house from beginning to end. Check below for info on how it'll run this time.
Princess Particular - The Secret Theatre
February 09, 2019 - Long Island City
Princess Particular is off her rocker; all she can think about is her latest scheme to become a ballerina. Her Mom and Dad, King Loads-a-dough and Queen Patience, want her to focus on her princessly duties. Luckily, her maids, Chancellor, and Lady-in-Waiting are on hand to help make her dream come true. Join our perky palace-goers each month for pliés, pastries, and and "toe food"! Directed by Terrance O'Lear. Audience interaction. Photo opportunity after the performance with the actors. Feel free to dress up in costume!
Sarah Kay & Phil Kaye Live in New York 2019 - Eventbrite
February 10, 2019 - Queens
Project VOICE is proud to present a special evening of live performance with two world-renowned spoken word poets: Sarah Kay and Phil Kaye. The duo have collectively performed in thirty countries on stages from TED Talks to the Museum of Modern Art (MoMA), and garnered over twenty million views online. Their most recent poetry books have both been Amazon bestsellers: "All Our Wild Wonder" by Sarah Kay and "Date & Time" by Phil Kaye. Their work was featured in Uniqlo's "Poetry Beyond the Page" artist series, and sold in stores around the world. They are co-directors of Project VOICE - an organization that partners with schools and uses spoken word poetry to entertain, educate, and inspire. Phil and Sarah will be available after the show to sign and sell their books.
Sunday Jazz Brunch at the BHS Castle - Bayside Historical Society
February 10, 2019 - Bayside
Liven up those winter doldrums with Bayside Historical Society's Valentine buffet and the smooth jazz stylings of The Carl Bartlett, Jr. Quartet. Plus, try your luck with our 50/50 drawing! General admission is $40.00 per person for BHS members; $45.00 for non-members. Reservations are required. Tickets can be purchased online on the BHS Website. RSVP by February 5, 2019 at https://www.baysidehistorical.org/events-1/sunday-jazz-brunch, or contact us at 718-352-1548 or info@baysidehistorical.org.
Secret Soca Society Presents Last Flight - Eventbrite
Through February 10, 2019 - Queens
Get On Board #SSS Airways on Saturday 9th February with Non-Stop Jamming to Port-of-Spain! • We are Climbing to an Altitude of Winery! So Pack Light! • A Turbulent DJ Cast is going to have you Pumping all the way, thinking about nothing but the Mecca of Carnival! • Who is Ready to Fly?!! Get your Plane Ticket Now cause Standby is Not an Option! • The Secret is in d Sauce! After completing your online ticket purchase, you will receive an email confirmation with your attached PDF ticket(s). You MUST print and bring your PDF ticket(s) to be admitted for the event, or you may show the ticket on your phone in lieu of printing. SECRET SOCA SOCIETY Ticket Transfer Policy: You may gain entry to the event even if you name is not on your ticket ONLY AS LONG as the barcode is scan able. SECRET SOCA SOCIETY is not responsible if ticket(s) that cannot be scanned and the order is a different name than the person presenting the ticket. Ticket Reminder: To ensure your satisfaction, SECRET SOCA SOCIETY cannot guarantee tickets purchased from unauthorized third party resellers (individuals or brokers). SECRET SOCA SOCIETY recommends you purchase tickets directly through SECRET SOCA SOC... (read more)
New York Shakespeare Exchange announces A Midsummer Night's Dream - The Secret Theatre, LIC
Through February 10, 2019 - Long Island City
New York Shakespeare Exchange announces A Midsummer Night's Dream January 31 - February 10, 2019 at The Secret Theatre, LIC New York Shakespeare Exchange announces A Midsummer Night's Dream, a new production of Shakespeare's classic comedy directed by Brendan Averett from January 31-February 10, 2019 at The Secret Theatre, 4402 23rd St, Long Island City, NY 11101. Midsummer will have previews from January 31 - February 2, and opening night on February 3. Performances are Tuesday-Thursday at 7pm; Friday and Saturday at 8pm; and Saturday and Sunday matinees at 4pm. A student matinee will be held on Thursday, February 7 at 11am. Tickets are $25 and can be purchased at www.nysx.org. Would you ever really want to meet a fairy? In a time when belief in magic has faded from our world, a group of actors rehearsing scenes from A Midsummer Night's Dream in the woods happen upon a lonely fairy. Driven by a sense of joyful mischief, he enchants them to perform for him. Shakespeare's rollicking tale of magic, confusion, betrayal, love, and friendship gets a contemporary makeover in NY Shakespeare Exchange's February production.  The cast includes Jessica Ranville, Dana Watkins, Kim... (read more)
Great Wines of Italy 2019: The Grand Tasting New York City - Eventbrite
March 06, 2019 - Queens
JamesSuckling.com presents Great Wines of Italy New York City - The Grand Tasting - on March 6 at IAC Manhattan. The walk-around, interactive wine tasting is showcasing Italy's most sought-after wines from prestigious and renowned top brands as well as chosen premium boutique wineries. JamesSuckling.com handpicked a record-breaking 150 top Italian wineries to pour two of their best wines and new releases for you. The selection is guaranteed to be superb: from Brunello and Barolos to Super Tuscans and Barbarescos, to Amarones and Chianti Classicos – all wines have been rated top scores of 90 points and above and many are included in James' list of the Top 100 Italian Wines of 2018! Winemakers and owners will be personally in attendance to discuss what makes their wines so special. To round up the evening, enjoy listening to upbeat tunes by Sony Music Entertainment's recording artist Surahn Sidhu spinning the decks!
Chocolate, Wine & Whiskey Festival - Brooklyn - Eventbrite
March 09, 2019 - Queens
Enjoy Chocolate in a multitude of decadent presentations – from sweet hand-rolled truffles to oooey goooey melted chocolate fondue and an amazing selection of bean-to-bar artisan chocolates – Quench your thirst with Champagne, Prosecco and premium wines and a sip of fine whiskies! Cupcakes, cookies, cakes, candies, Macarons, cake pops, bean-to-bar chocolates, popcorn, donuts and More…Plus other savory items like pretzels, artisan cheeses, charcuterie – delight your taste buds! More than just a Chocolate Festival, included in your ticket price is a tasting glass to enjoy unlimited wine and whiskey – we'll have a nice selection of craft beers, ciders and non-alcoholic beverages as well. Hey, and buy some to take home – why not, you deserve it!
Looking for Free Group Planning Services?
Get free advice on planning your group's trip to New York.
MORE Activity Planner ARTICLES
RESTAURANTS

Vida Verde brings the tastes, colors, sounds, and scents of ...

THEATER

In a heartbeat, 38 planes with 6,579 passengers were strand...

SHOPPING

The world's largest source of cameras, camcorders, and more ...

SIGHTSEEING

Spirit Cruises is New York City's most vibrant and entertain...