If you dream of becoming a secret agent then New York City's SPYSCAPE is a must-visit experience. SPYSCAPE is the world's premier spot to learn spy history and see if you have what it takes to be an undercover operative.
After you walk through the SPYSCAPE doors and receive your special wristband, you are considered a spy. Wondering what this special wristband is? It's a tracker that notes how you do at each station, what your personality traits are (based off of questions answered), and your overall intelligence result. Added together, you get your spy profile. There are many categories that you could be placed in: Agent Handler, Cryptologist, Hacker, Intelligence Analyst, Intelligence Operative, Special Ops Officer, Spycatcher, Spymaster, Surveillance Officer, or Technical Ops Officer. Make sure to give the staff an email address because after you complete your visit, they will send over a more in-depth look at your spy profile and the meaning of the traits of your assigned "job." It is essential to make sure the bracelet is on you at all times because it is your ticket to all the fun.


SPYSCAPE has worked with real-life spies and psychologists to create their profile attributes, trials, and tribulations. Know that going into this experience will give you both a mental and physical look at what it means to be a spy in the modern era and in the past as well.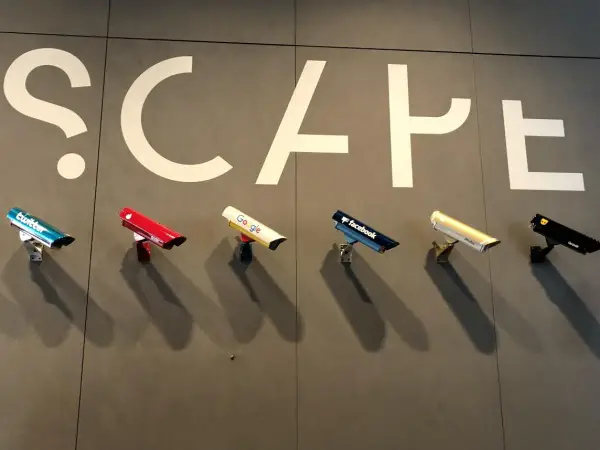 Each activity done tests your skills in one of four areas all great spies need to have: surveillance, agility, deception, and encryption. While getting to complete each activity is exciting, don't skip over the other attractions.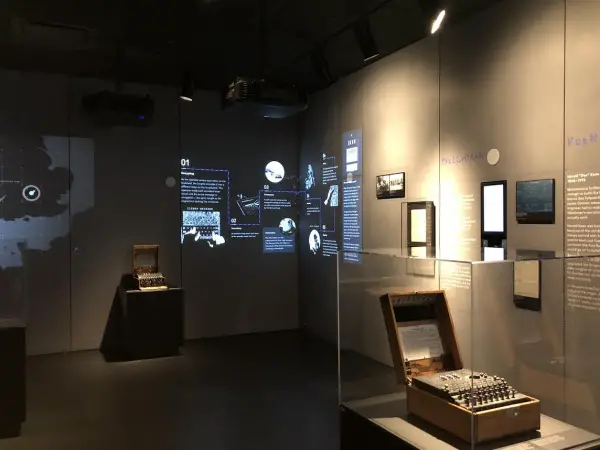 This museum has exhibits to match each activity. Check out the overall life story of recent counterintelligence agent Edward Snowden as you head to the surveillance task (featuring a replica of the Snowbot robot and Snowden movie DVD encased in glass). Learn about mathematical genius Harold "Doc" Keen as you head to the encryption task. Don't miss the encryption typewriter they have on open display! Try writing out a message and send it to friends to see if they can figure it out. You'll also see real-life spy gadgets, including an enclosed, private deception room that will test your lying capabilities. See computers and devices that help hackers break into electronics, how to protect yourself from real-life hackers, and find out what cell phone is the safest of them all.

In the end, you will be brought to the gift shop. Cool spy gadgets like drones and invisible ink pens are available here, as are unique souvenirs like the SPYSCAPE kaleidoscope and "spy Rubix-cube." If you want to stick to a more traditional pick like T-shirts, hats, pencils, and notebooks, they have those as well. Take some time to see all the cool gizmos because you never know what they have to help you continue your spy journey outside of the museum. While the gift shop is excellent, a trip to SPYSCAPE is not complete without checking out the bookstore in the main lobby, with titles about James Bond, the secrets of George Washington, what it's like to be a part of British intelligence, and workbooks so you can flex your skills at brain teasers like sudoku to better prepare yourself for the brain games next time you visit!
Ages 8 and up are welcome at the museum; sometimes the best spies end up being the kids! Tickets are $39 per adult and $32 per child, it is not necessary but it is recommended to buy tickets in advance to guarantee entry at the time your party desires (book two weeks in advance to receive a free hat). For the summer, adults do have the option to be a part of the "Missions and Martinis" event for $45 dollars every Thursday from 6-10pm.
---
928 Eighth Avenue, 212-549-1941, spyscape.com