Shops. Dining. World-class entertainment. The range of activities at American Dream is jaw-dropping, from Saks to sharks to Legoland.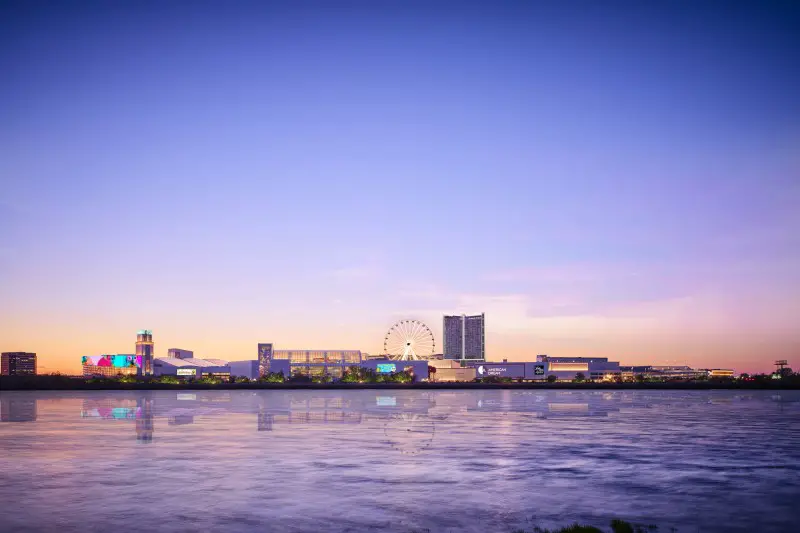 Just a blink from NYC on the New Jersey side you'll find the largest indoor theme park in North America plus skiing, skating, mini golf, pizza, barbecue, luxury retailers, and even an aquarium. There are more than 3 million square feet to explore, with something for everyone—no matter the weather. Here's what to see and do at American Dream mall, now open.
The largest indoor theme park in the Western Hemisphere is here. Nickelodeon Universe takes inspiration from the network's favorite shows, from Dora the Explorer to PAW Patrol to SpongeBob SquarePants. The world's steepest roller coaster, the world's tallest and longest spinning coaster, and the world's tallest indoor spinning drop tower are all waiting to thrill you. (There are also gentler choices like Butterbean's Sweet Spin for younger visitors.) Look for live character entertainment in addition to Twilight Admission, an after-dark experience where the coasters glow as the New York City skyline flickers into light.
Bring a swimsuit for DreamWorks Water Park. This award-winning water park features more than 40 rides, slides, and attractions, including the world's tallest indoor drop slide, and one of the world's tallest and longest hydromagnetic water coasters, all fitting into North America's largest indoor waterpark. You can also learn how to surf in the world's largest wave pool with Skudin Surf. DreamWorks characters like Shrek and King Julian make the rounds.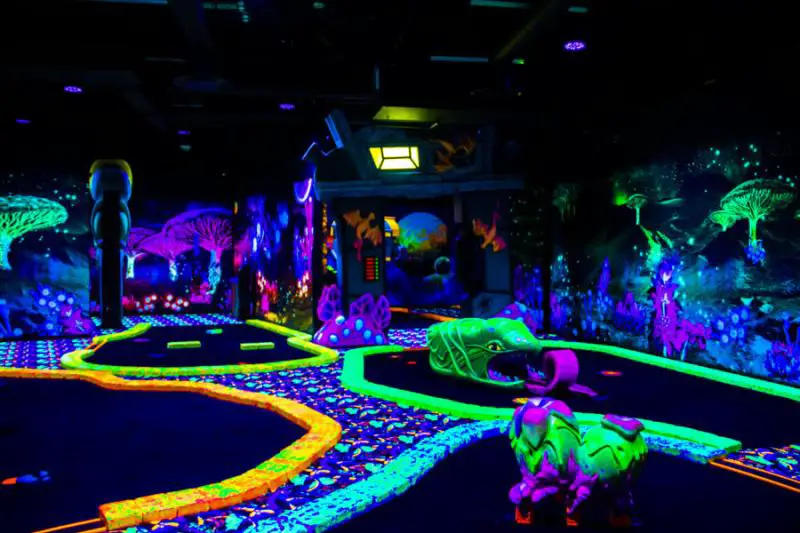 LEGO enthusiasts (and, well, pretty much everyone) will be enchanted by the Legoland Discovery Center. There's nearly a dozen LEGO build and play areas, a LEGO-themed ride, and an immersive 4D cinema. The Rink is American Dream's NHL-regulation-size indoor ice rink, with helmet and skate rentals available onsite. Big SNOW is North America's first and only indoor, real-snow, year-round ski and snow resort. Mini golfers get two experiences to choose from. Take a vacation from the planet at Blacklight Mini Golf, 18 holes with out-of-this-world blacklighting amid extra-terrestrial digs. North America's only immersive Angry Birds mini golf attraction is also here.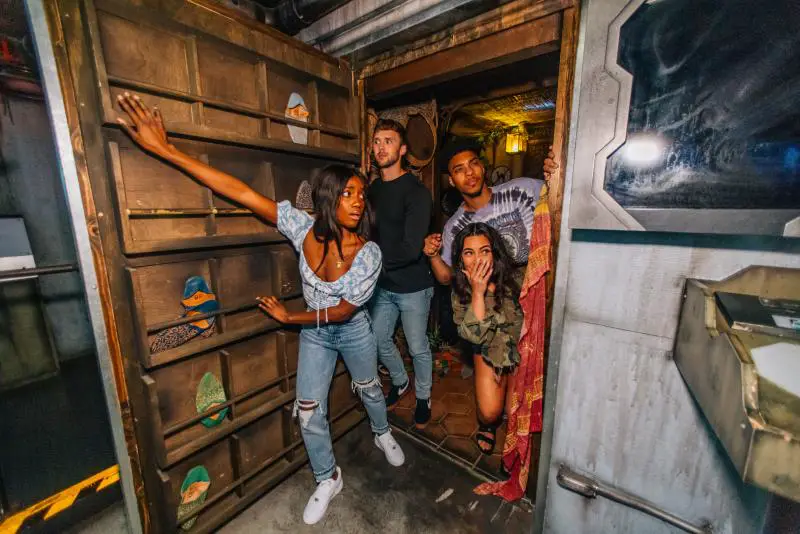 The Escape Game New Jersey at American Dream gives you the chance to be the hero of one of their 60-minute adventures. You can break out of prison, complete an art heist, or go on a submarine mission that will make you forget you're inside a mall. Unlike a lot of escape rooms, none of these are dark and scary, so they're perfect for any group whether you're 8 or 80. 


No modern attraction is complete without a chance to get creative for social media. Check out American Dream's TiLT Museum, designed by famed 3D artist Tracey Lee Stum, with 14 optical illusion works of art ready for you to interact with.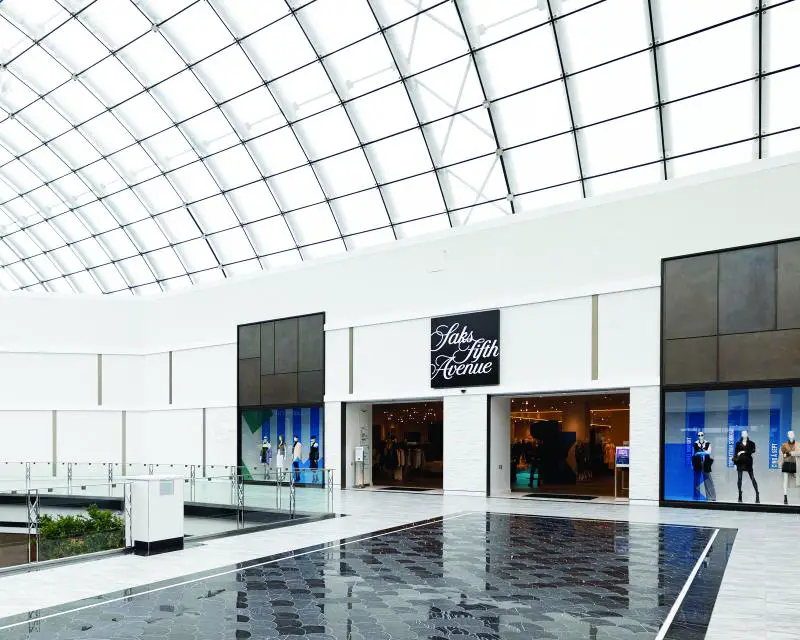 A staple at the complex is The Avenue at American Dream, a luxury shopping and dining experience with a curated collection of world-renowned fashion brands. This is the only NJ location of Saks Fifth Avenue, Alexander Wang, and Jonathan Adler (he's a son of New Jersey himself). You can also shop the likes of Dolce & Gabbana, Tiffany & Co., Saint Laurent, Hermès, and the newly opened Watches of Switzerland. On the restaurant side, The Avenue hosts the first Northeast location of a Florida fine dining favorite—Carpaccio. Contemporary retail options are almost endless, with Jersey's largest Aritzia, Foot Locker, H&M, Lululemon, Primark, LIDS, and Mango. North America's largest in-center Zara is here, and there are flagship locations of Sephora, Ulta, Altar'd State, and Uniqlo. When you need a burst of energy, IT'SUGAR has the world's first and only candy department store, plus there's an Oreo Café.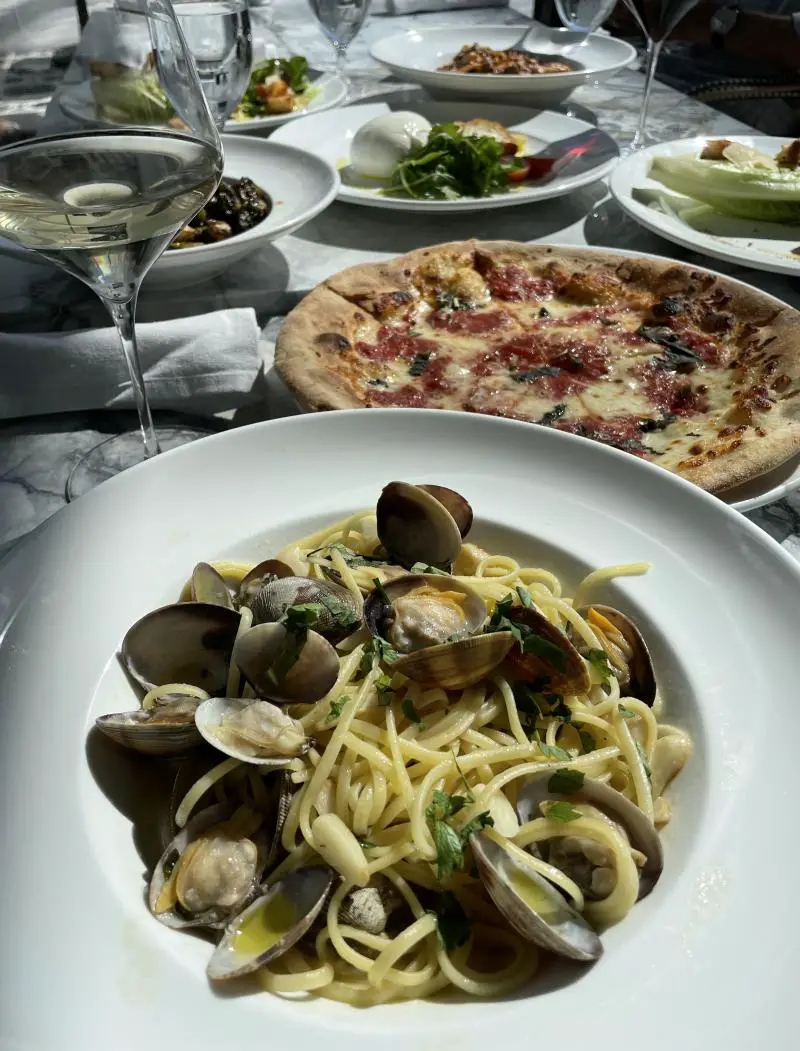 Bring your appetite to American Dream's Food Hall! Latest openings include Vinoteca, offering a modern twist on wine tasting; authentic and delicious Beijing-style dumplings at Vanessa's Dumplings; and Lady M Cake Boutique, marrying French pastry techniques with Japanese sensibilities. If you're looking for a unique dining experience, check out Jarana, a brand-new Peruvian themed restaurant sure to satisfy every craving. Colorful, joyful, and full of life, every night at Jarana is a celebration. Artisan cheese lovers will enjoy the classics and discover a modern take on favorite small plates and cool cocktails at Mozzarella Bar. The food court Coca-Cola Eats has an expanded list of local and international cuisine, including Charley's Philly Steaks, Kelly's Cajun Grill, Wendy's, PORA, Jollibee, Taco Bell, and Latin Grill. And of course no trip to American Dream is complete without a visit to the only physical location of YouTube Sensation MrBeast's restaurant—appropriately named MrBeast Burger.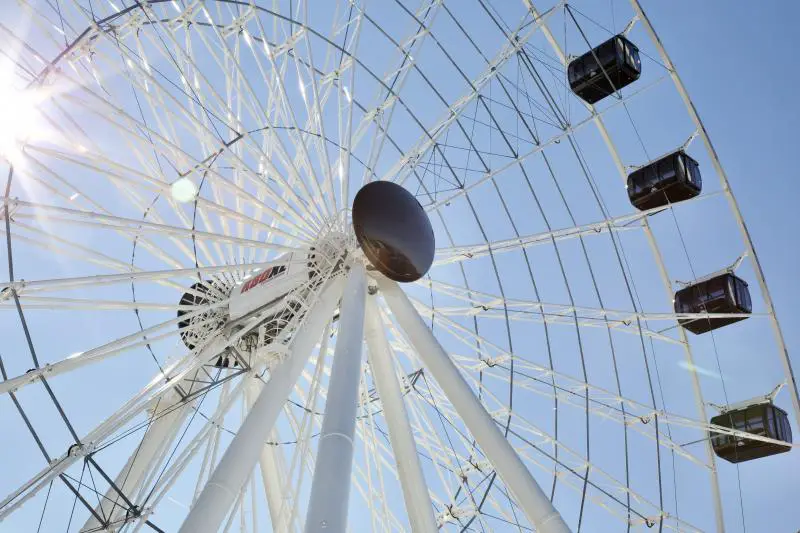 While you're out there, don't miss Dream Wheel New Jersey. Soar 300 feet above the Garden State for unique views of the Hudson River and the Manhattan skyline. The Dream Wheel holds 27 completely enclosed, climate-controlled Gondolas. Rides are 25 minutes long and the technology is state of the art—the wheel doesn't even stop to board, it turns continuously.

American Dream is less than five miles from Times Square. There's a dedicated ride share pickup and dropoff area located on ground level at Deck A. If you drive yourself, convenient lots provide half an hour of free parking with a maximum rate of $5 no matter how long you stay. There are tons of public transportation options as well. From Port Authority in midtown, on weekends and holidays you can grab the NJ TRANSIT 355 Bus from Gate 305. The ride is only 16 minutes. Check out americandream.com/transportation for all the details on weekday bus rides, PATH train possibilities, and public transportation within New Jersey. 
Experience it for yourself and you'll see why American Dream lives up to its promise: Shop • Dine • Play • Dream.
DISCOUNTS FOR CITY GUIDE READERS! Redeem code CITYGUIDE15 online for 15% off select attractions including:
DreamWorks Water Park
Experience year-round splashy fun with the largest selections of water rides worldwide in the largest indoor water park in North America. Get tickets here.
Nickelodeon Universe Theme Park
Nickelodeon Universe is the largest indoor theme park in the Western Hemisphere with one-of-a-kind rides, attractions, and entertainment for kids of all ages. Get tickets here.
Angry Birds Mini Golf
Join the angriest avians in entertainment in this one-of-a-kind mini golf experience, an 18-hole indoor crash course filled with twists and challenges along the way. Get tickets here.
Blacklight Mini Golf
Putt your way through alien territories, uncharted planets, and fun spaceships all under the glow of vibrant colors and blacklights. Get tickets here.
Mirror Maze
Experience amazement as you navigate your way through a mind-blowing landscape filled with neon lights, electric beats, and clever twists and turns around each corner. Get tickets here.
The Rink
American Dream's NHL regulation size ice rink features activities for the entire family, including open skating, figure skating, hockey tournaments and private events. Get tickets here.
Legends of the Hidden Temple—Ropes Course Challenge
Push past your limits and scale the world's tallest ropes course! Get tickets here.
TiLT Museum
Step inside world-renowned urban art master Tracy Stum's magical space and become part of the art! Get tickets here.
American Dream is located at 1 American Dream Way, East Rutherford, NJ, 833-263-7326, americandream.com