They say New York is the city that never sleeps. Unfortunately, that old saying has proven to be untrue, as most of the city's attractions have been resting since the start of the coronavirus pandemic. Several months after New York was first shut down, business owners are now considering how and when they might be able to reopen their tourist attractions.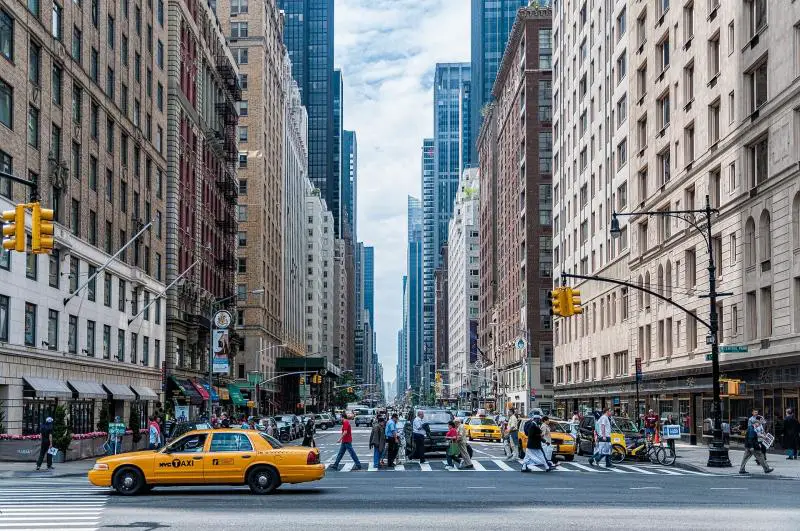 The Impact on New York
The sad fact is many of the tourist attractions that were enjoying huge success at the start of the year may never reopen their doors again. Social distancing means that some attractions might cost more money to run than they can earn from selling tickets, even on their busiest days. In fact, if the housing market is anything to go by, it looks like many members of the city's creative industry could already be leaving New York for good.
While some businesses will leave, it's unlikely you'll see too many empty business units by the start of next year. New York is a place where everyone across the world dreams of coming, whether that's to make it on the Broadway stage or launch a completely different new business idea. Whenever people leave, more people will be drawn into the city. Are you wondering how much does it cost to move to America/USA? If so, you'll probably be surprised at how little it is, with companies such as 1st Move International offering their UK customers the chance to move a 40ft container full of their belongings from less than £2,000 (that's about $2,400).
It may be difficult to predict which new businesses will open where others have closed, but there are signs emerging of what could be reopened to greet the next generation who move to New York. Here's a quick rundown of five of the industries most likely to be drawing tourists back to the city.
1. Shopping
New York has been a destination for shoppers way before Carrie Bradshaw was seen grasping as many designer bags as possible in Sex and the City. While it might not be as spontaneous as one of her fictional shopping sprees, people are already able to shop in many of the city's businesses. At the start of June, Governor Andrew Cuomo announced that shops, including those that sell clothing, cosmetics, and home goods, could reopen for in-store or curb-side pickup. It's only a matter of time until these businesses are fully reopened for browsing.
2. Dining Out
The phrase "dining out" has never been so literal. While restaurant doors may be closed for some time yet to come, the second phase of the reopening plan saw businesses offered the chance to provide outdoor dining. Getting a seat at some of the city's finest eateries has always been nigh on impossible, and the reduction in the number of tables might make this even harder. Luckily, New York has come up with a plan, and some streets will now be closed to traffic at night to allow restaurants more outdoor space.
3. Parks
Where many businesses have seen a drop in visitors, New York's parks have seen more people flocking to them than ever. Although they've never been seen as a major draw to the city, the coronavirus has only strengthened the appeal of outdoor open spaces. Most of these green spaces, including the world-famous Prospect Park and Central Park, are already open. Only some of the more modern creations, for example, the High Line, which used to be an old railway track before being turned into a floating garden, are still closed (although the High Line will reopen Thursday, July 16th).
4. Broadway
If you were hoping to catch a show on Broadway before the end of the year, unfortunately the chances of that happening are looking slimmer than ever. Most theaters are already offering refunds or exchanges for people who have tickets for shows before January 3, 2021. Some shows have also announced that they won't return even when it's safe for audiences to retake their seats. Most noticeably, Disney's newest show, Frozen, has been permanently closed despite premiering just a couple of years ago.
5. TV
Some of the world's most-watched TV shows have been filmed in front of studio audiences in the city for decades. The Tonight Show Starring Jimmy Fallon, Late Night with Seth Meyers, and The Late Show with Stephen Colbert all film in New York. Since the pandemic, these shows have all been filmed from the hosts' homes, with guests dialing in over the internet. It's likely that these shows will soon return to their studios, but it'll be a while yet until their audiences can join them.
Image by Free-Photos from Pixabay.