For some time now, one of the city's artsiest neighborhoods has been without a decent cabaret. That's finally been set right with the arrival of Chelsea Table + Stage at 152 West 26th St.—practically ground zero of what was once the heart of NYC bohemia in the '80s.
Courtesy of Chelsea Table + Stage.


Of course those club kids who grew up chasing bands like Blondie and the Ramones around town are older now, many with kids and even grandkids of their own. Both they and the city's millions of visitors are going to feel welcome as soon as they set foot in this venue: the music is smooth, the decor is chic, and the appeal of the club waltzes effortlessly across boundaries of social class and generation.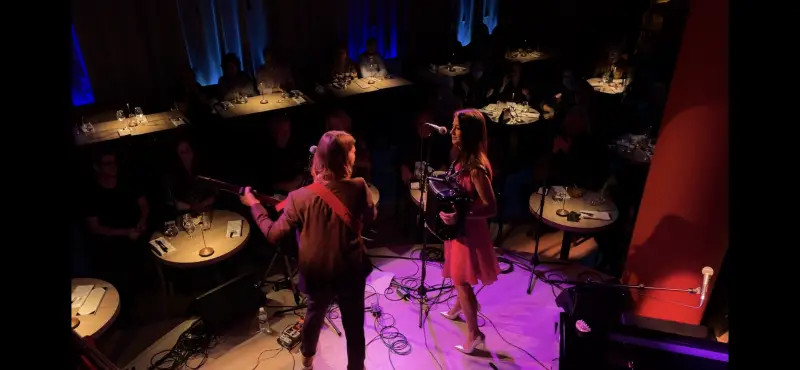 Photo by David Bailen. Courtesy of Chelsea Table + Stage.
There's a seat-in theater bar, and room for 120 more at the tables dappled about the showroom. There's a soundsystem so delicate that it picks up whispers on the stage mics and yet will allow a guitarist to flash up and down her fretboard without rattling a glass in the place. In fact, you can bring a date or celebrate an anniversary here and play it incognito in a quiet corner, or treat the night as a boisterous family affair. 
Photo by David Bailen. Courtesy of Chelsea Table + Stage.
That's because the sight lines are so well conceived in the floor plan that you can smile at a couple across the room without missing a thing that's happening onstage.
Speaking of which, Chelsea Table + Stage offers a never-ending parade of musicians and vocalists that are all veterans of the scene. The night we attended, singer/songwriter Anthony Nunziata was the star attraction. He's recently relocated to Nashville after a lifetime in NYC, and he crooned through an evening of recognized standards (Billy Joel's "New York State of Mind" was on the set list), Christmas favorites, and originals—many penned by Nunziata and assorted collaborators.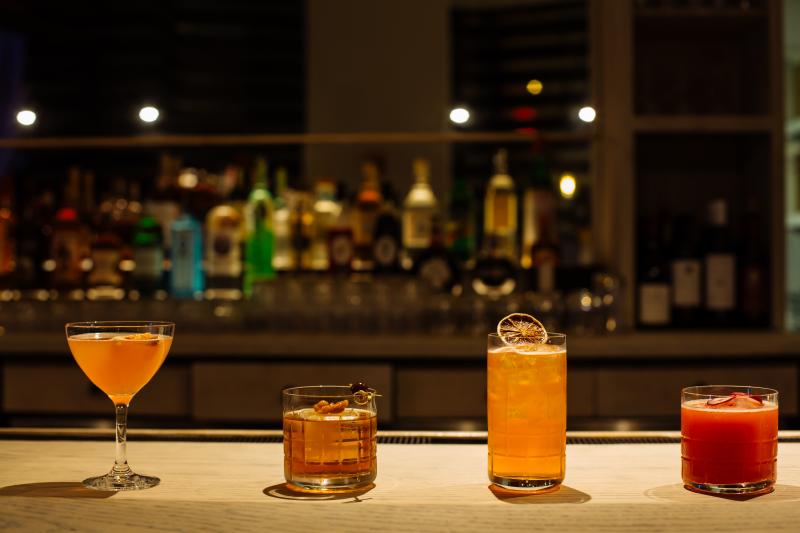 Courtesy of Chelsea Table + Stage.
Because this is a true cabaret, the proprietors are as serious about their food and cocktails as they are about finding talent who make the most of their space.
And, while your palate and experience might nudge you in one direction or another, do yourself a favor here: ask for recommendations. The staff is not only ninja-silent during the performance, but they know what pairs well, and will often surprise you with a dish or a drink that you'd have never thought to order, but provides just the right suggestion for a night that you want to be memorable.