On view now at the Intrepid Sea, Air & Space Museum is an exhibition for the inspiring astronaut in you. Defying Gravity: Women in Space takes you on the groundbreaking journey of Dr. Mae Jemison, the first African-American woman in space, with the help of VR headsets and a real space shuttle, the Enterprise, a permanent installation at the Intrepid.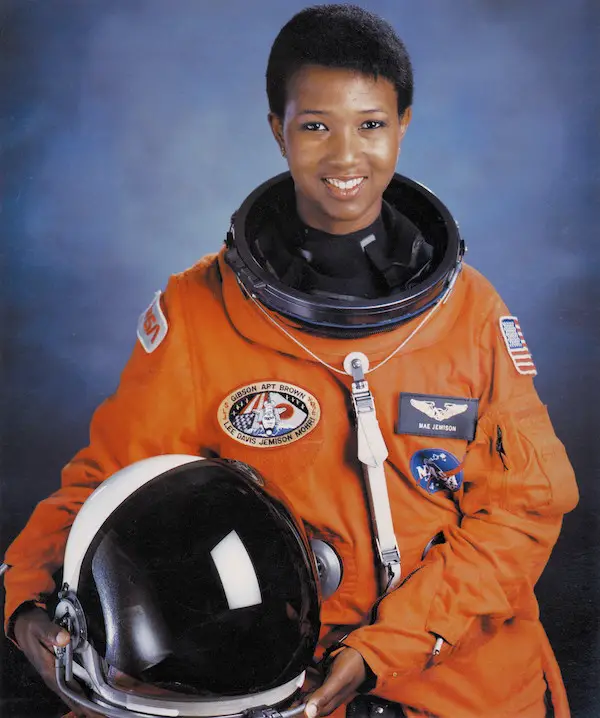 Dr. Mae C. Jemison. Wikipedia.


Jemison collaborated with the Smithsonian and Microsoft for this exciting exhibit, which features a hologram of the former astronaut leading you throughout the exhibit with the aid of a HoloLens headset. To create the hologram, Microsoft captured a 3D image of Dr. Jemison in a state-of-the-art studio equipped with 106 cameras. The lifelike image speaks and gestures just like Jemison herself, an engineer and physician who entered space in 1992.    
Throughout this mixed-VR experience, the HoloLens also shows you projected images of the Enterprise's schematics, exploring how this space shuttle was built. You'll also get a glimpse of other pioneering women in the U.S. space program. These include the mathematician Katherine Johnson (recently portrayed by Taraji P. Henson in the film Hidden Figures) and Peggy Whitson, who has logged more cumulative time in outer space than any U.S. astronaut. Dr. Pat Cowings, an aerospace psychophysiologist, and the female pilots of Mercury 13 also get their due in Defying Gravity.
Best of all, you'll see a floating astronaut hovering outside the Enterprise, so close might just reach out to grab her outstretched arm.
Dr. Jemison believed from an early age that women should be astronauts. Her hologram tells visitors, "I followed space exploration closely, but I was always irritated that there were no women front and center. And while people tried to explain to me why, I knew they were wrong."
Dr. Jemison started breaking barriers early, entering Stanford University at just 16 years old. She later graduated with an M.D. from Cornell University, and spent time in Africa with the Peace Corps before applying to become an astronaut with NASA in 1987. She was selected from over 2,000 applicants and embarked on her mission five years later.
At 190 hours, Jemison spent about eight days in outer space on the shuttle Endeavor. In that zero-gravity environment, she performed a range of science experiments that included a study of frog embryos. Since her time in space, Jemison has taught at Dartmouth College and started a company called the Jemison Group, promoting a passion for science and technology in schools worldwide. 
As she has publicized this project, Dr. Jemison puts equality at the forefront of her message, as she has done with her life's work. As someone who pushed past the stigmas against her race and her gender, Jemison makes for an inspiring guide through Defying Gravity and an important reminder to challenge the status quo.
"Inclusion isn't just a nicety," says Jemison. "It's a necessity. We need to use every perspective, and all the talent we have—it's incumbent on us. There is no excuse."
Defying Gravity is enjoying an open engagement at the Intrepid Sea, Air & Space Museum Complex. The exhibit is available to all museum ticket-holders 13 years of age and up. Plus, get $5 off the price of your ticket with this City Guide coupon!
The Intrepid Sea, Air & Space Museum is located at Pier 86 at West 46 Street and 12th Avenue.  Call 877-957-SHIP or visit intrepidmuseum.org for tickets and more.