New York Coupons: FDNY Fire Zone. One of the best places to take a kid in midtown is getting even hotter. When you make a purchase of $25 or more at the FDNY Fire Zone, get a special deal of $5 off with the City Guide discount.
The FDNY Fire Zone is a multimedia fire safety learning center where kids of all ages learn fun, lifesaving lessons from New York's Bravest. Take part in their renowned fire safety program, explore a life-like fire engine, try on FDNY "Bunker Coats," learn about the many functions of the fire department, and search for your hometown patch among an extensive collection. The FDNY store has fantastic collectibles and souvenirs. Spend $25 or more and you'll get $5 off with our coupon.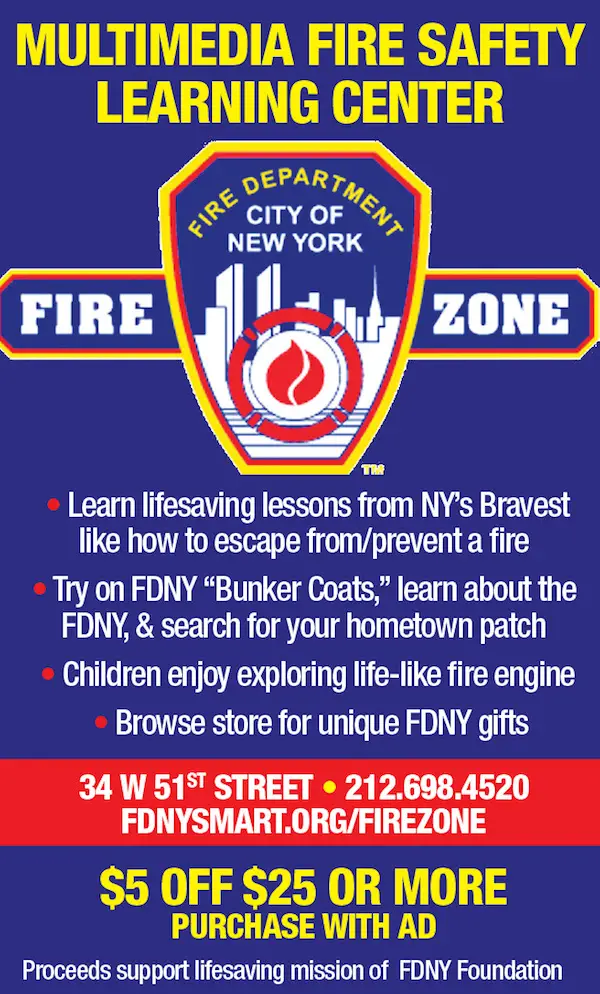 FDNY Fire Zone is located at 34 W. 51st St. (212-698-4520).