This year, the legendary battleship that's now the Intrepid, Sea, Air & Space Museum has announced an exciting new initiative: free admission on Friday nights! April through October, this space and engineering museum in New York City will offer free admission on select Friday evenings. Bring your family to these exciting events for an engaging look into space exploration, aeronautical engineering, environmental conservation, and more.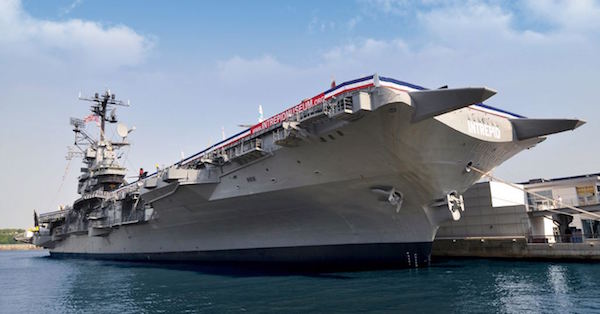 Free Friday nights will occur once a month, April through October in 2019. The dates are as follows: April 26, May 31, June 21, July 19, August 16, September 27, and October 25. Free admission hours will be 5pm until 9pm on all dates listed above.


In addition to tours of museum exhibits, visitors will experience a range of programming during these special Fridays. Movie screenings, live performances, telescope viewings, and educational talks will be planned on these dates on a range of topics that will engage kids and adults alike.
Intrepid is a U.S. aircraft carrier that served in the military before retiring to the Hudson River off the coast of Midtown Manhattan. Now this massive vessel is a museum, displaying a wide range of military aircraft, a Cold War Submarine, and the space shuttle Enterprise. Rotating exhibits offer stories of heroism during wartime, the glories and challenges of space exploration, and the brilliance of those who created the aircraft on view.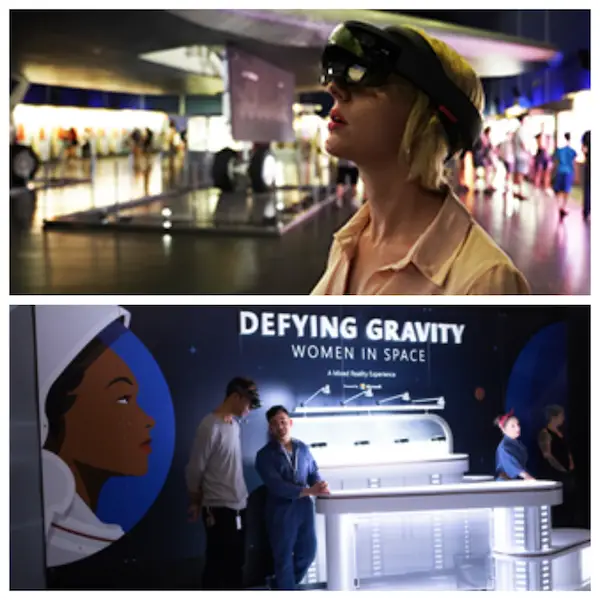 Right now, you and your family can also immerse yourselves in Intrepid like never before! In the mixed-VR exhibit Defying Gravity: Women in Space, Dr. Mae Jemison, the first black woman in space, tells you her fascinating story via hologram! There are also 4D experiences on Intrepid that simulate flying a jet plane and a Navy fighter jet.
Other current exhibitions include Personal Space, showcasing the idiosyncratic objects various astronauts have brought with them into space. They include a stuffed Snoopy doll, a watercolor painting, a guitar pick, and a copy of Pride and Prejudice.
Another must-see exhibit is A View from the Deep: The Submarine Growler & the Cold War. Walk through a real submarine, the USS Growler, first commissioned over 60 years ago. In this immersive exhibit, you can experience what life was like inside one of the first nuclear submarines and hear oral histories from crew members.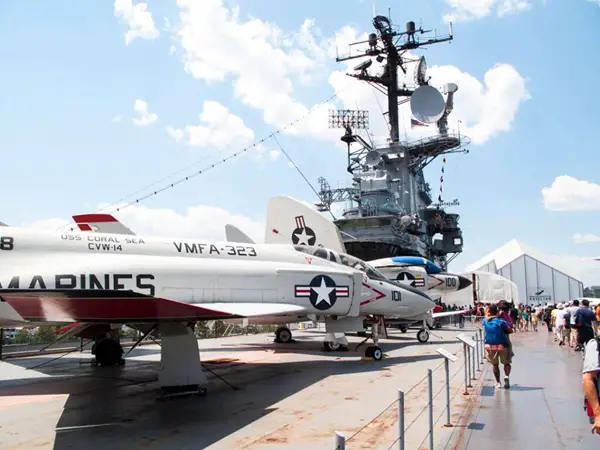 Intrepid served three tours of duty during the Vietnam War. Learn about the interwoven histories of the aircraft carrier and the war at the exhibition On the Line.
If you can't stand to wait until April 26 (or you want to visit Intrepid a second time after your free Friday), be sure to mention City Guide at the ticket counter for $5 off regular admission. Or, when you buy tickets online, use promo code AVENGER17. For more details, click here.
The Intrepid Sea, Air & Space Museum is located at Pier 86 at West 46 Street and 12th Avenue.  Call 877-957-SHIP or visit intrepidmuseum.org for tickets and more.