Welcome to Made In NYC, a new City Guide feature where you can test your knowledge of brands and innovations that came from New York City.
We'll be adding new mysteries weekly like a heartland truck company, a cup with a southern name, and a "paint like no other." 
A HEARTLAND HEAVY LIFTER
A legend of American highways, most people would never guess this brand began in Brooklyn. The history dates back to John M. ("Jack") Mack getting a job at Brooklyn carriage and wagon company Fallesen & Berry in 1890. By 1893, Jack and his brother Gus had bought the company and by 1900 they had opened their first bus manufacturing plant on Atlantic Avenue. They added the brand name "Manhattan" to their vehicles and the company took off from there.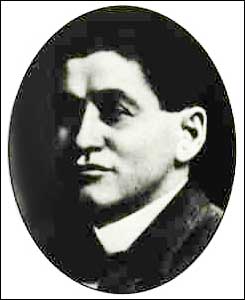 Jack Mack.
ONE OF THE WORLD'S MOST FAMOUS TRADEMARKS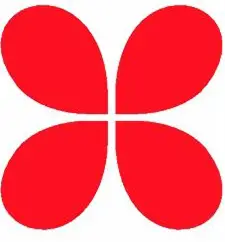 Recognize his symbol? You'd think Dixie Cups hailed from the heart of the southland, but this trademark owes its origins to Chelsea in Manhattan. It was actually a bit of laziness that gave the cup its name—the headquarters at 220 W. 19th St. had a tenant named Dixie Dolls, which took that name because the owner didn't bother to switch a sign from a previous tenant. When the "Health Cups" name was a fail, the cup manufacturer asked his neighbor if he could borrow the Dixie moniker and the rest is trademark history.
A BREAKFAST STAPLE THAT ORIGINATED IN NEW YORK—NOT THE UK
If you guessed Thomas' English Muffins, you got it right. In 1880, Samuel B. Thomas opened the first Thomas' bakery in New York City, after emigrating from England. Renovations by residents in an apartment building at  337 W. 20th St. in 2006 revealed one of the brand's original ovens.
Create your own user feedback survey