Some of the longest-standing traditions in U.S. history started right here in New York City, including the sports we still play today! The story of New York sports is a dense, fascinating tale, and now you can learn it from the best. Experience the history of baseball, basketball, football, boxing, and more with the brand-new New York Sports Tours.
Already ranked No.1 on TripAdvisor's "Historical & Heritage" tour rides, New York Sports Tours takes you and a small group of guests in a luxury van through the city, stopping off at legendary locations where modern sports began. You'll see Madison Square Garden, the 69th Regiment Armory, the site of Toots Shor's Restaurant (where famous sportsmen dined in the mid-20th century), and other important locations in sports history. While you ride, sports newscaster Mary Carillo will narrate documentary video footage playing in the car, giving you an in-depth look at the history of New York City through a sports historian's eyes. A tour guide will be along for the ride as well to answer all of your questions. 


Grab a bite after the tour at Keens Steakhouse.
If you'd like, your tour will cap off with a meal at Keens Steakhouse, a Midtown legend founded in 1885. Keens is full of historical athletic memorabilia and serves a delicious New York strip steak. As a bonus, you'll dine with a surprise guest who played a part in American sports history! All guests will receive a complimentary premium baseball cap to commemorate their journey. 
The tour is three hours long, designed with engaging content for all. Whether you're a Yankees or a Mets fan, a Knicks season-tickets holder, rooting for your own hometown team, or a neutral party, you'll enjoy the multidimensional, historically accurate, and fun view of this dynamic city and how athletic culture shaped it into the place we know today.
"The New York Sports Tours team is committed to bringing guests a highly entertaining and educational experience," says founder Jordan Sprechman. "The tour reflects our prioritization of historical accuracy and our firm belief that experiencing Midtown Manhattan through the lens of sports history presents the city in a way never before seen."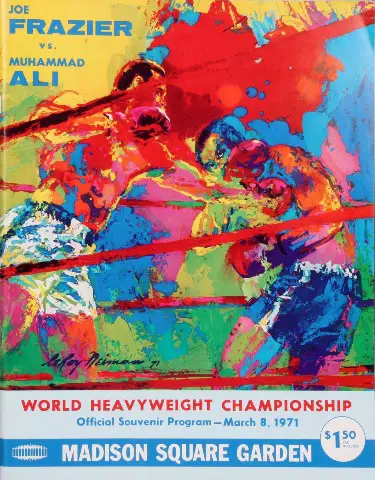 The documentary footage begins by taking you all the way back to 1776 during the Revolutionary War, when New York sports got their start. The tour will catch you up with over 200 years of history, including the start of American football, basketball, and baseball. Among the memorabilia included in the tour, you'll see an early Spalding baseball bat, a football rule book from 1916, and a program from the Joe Frazier vs. Muhammad Ali World Heavyweight Championship in 1971. You'll learn how sports affected diverse fields like advertising, architecture, law, fashion, and politics through your experience. 
You'll also see the historical marker of Toots Shor's Restaurant at 51 West 51st Street. The marker describes the restaurant, colorfully, as the place "where the 'crumb bums' who played sports and the 'crumb bums' who wrote about them got together with those who rooted for them and read them, especially Toots."
Once you're out of the van, the journey has just begun. After their trip with New York Sports Tours, guests will gain exclusive access to the virtual sports history museum with a private password. The virtual museum contains rare content like documentaries on other significant events in the life of New York athletics.
New York Sports Tours kicked off with a big event on June 28, with guests like Knicks legend John Starks, soccer star and sportscaster Shep Messing, and Mary Carillo herself in attendance. Guests were given a preview of the van, stop-off locations, and a meal at Keens. Get in on the ground floor, and book a tour on this brand-new adventure!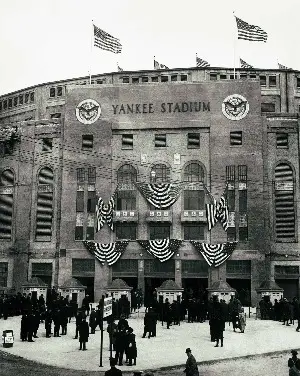 Each van seats nine guests, but groups of up to 20 can be accommodated upon request. Tickets with Keens Steakhouse meal included are $200, while tour tickets without the meal are $150. Contact New York Sports Tours for a customized experience with your private group, whether you'd like to change pickup location or time, or gain access to certain historical sports venues.
---
Tours meet at Grand Central Station (Vanderbilt Ave. and E 44th St.). Call 212-244-1132 or visit newyorksports.tours for tickets and more information.