When you take a class in New York, adventure, surprise, and a new obsession can all be yours. These eight unique classes offered throughout the city will help you self improve—and they also make a fun date night! Learn how to pair wines and cheeses, frame an Instagrammable photo, fly on a trapeze, and do yoga naked (it's a thing).
Offbeat Classes and Workshops in NYC: Art of Intuitive Photography Classes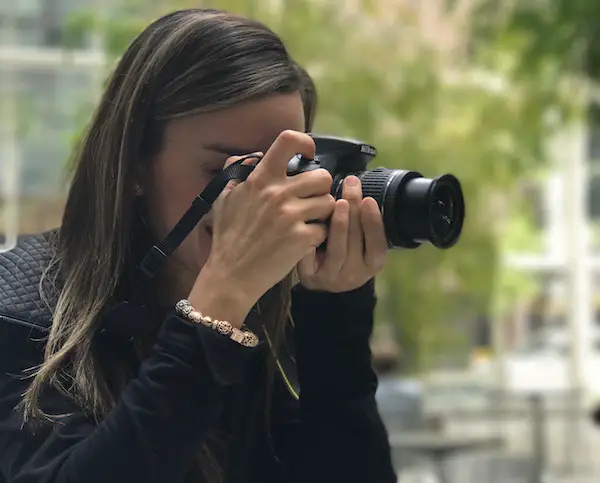 Whether you'd like a primer in digital photography or taking great pictures with your smartphone (it's not as easy as it looks!), just sign up for a class with Art of Intuitive Photography. Some classes are pay-what-you-wish photo walks through the Metropolitan Museum of Art. Others guide you through nighttime manual mode and composition. There are also classes for kids. The best part is that your subject is the ever-photographable New York City! Various locations, 646-397-8138, artofintuitivephotography.com


Offbeat Classes and Workshops in NYC: Flying Trapeze at Trapeze School New York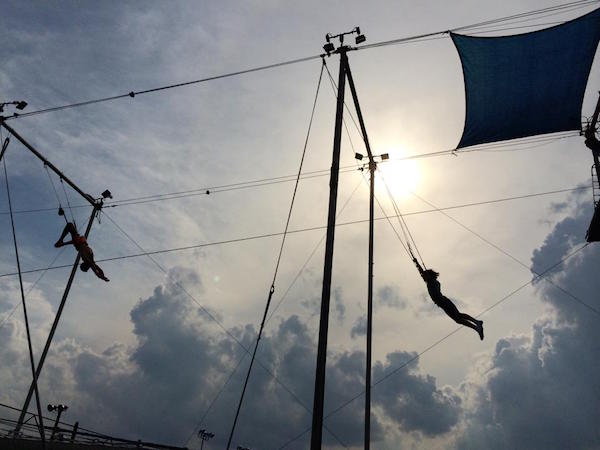 It's off to the circus at Trapeze School New York. Newbies and more experienced trapeze artists can learn to leap through the air, catch a partner, and many other tricks of the trade in the high-flying course near the Hudson River. The school also teaches the basics of static trapeze (less risky!), aerial fabric exercises, and tumbling on the trampoline. Classes outdoors at Pier 40 or indoors at 467 Marcy Ave. (entrance at 30 Tompkins Ave.) in Brooklyn, 212-242-8769, newyork.trapezeschool.com 
Offbeat Classes and Workshops in NYC: Cheese Classes at Murray's Cheese
Ever wonder why your waiter recommends a Camembert with your Cabernet? Okay, that's a made-up pairing, but an experienced palate knows how certain wines go with certain cheese, and it's never too late to start developing one! Murray's Cheese, a legendary cheese shop in Greenwich Village, offers cheese classes every day of the week. You can make burrata, mozzarella, or grilled cheese, as well as learn pairing with various wines and other drinks. By the end, as Murray's well knows, you'll be a verifiable "curd nerd." 254 Bleecker St., 888-MY-CHEEZ, eventbrite.com/o/murrays-cheese
Offbeat Classes and Workshops in NYC: Comedy Boot Camp at Gotham Comedy Club
New York is the birthplace of modern stand-up comedy, so why not learn a little about the art of the punchline while you're here? This Gotham Comedy Club class, also called "Mining the Funny," takes aspiring stand-up comedians on a two-day intensive through the art of joke-mining. You'll work on writing your own material using your own unique skills and background with seasoned comic Jim Mendrinos for two five-hour sessions. Basic comedy classes for adults and kids are also available. 208 W. 23rd St., 212-367-9000, gothamcomedyclub.com
Offbeat Classes and Workshops in NYC: Glassblowing at UrbanGlass
No need to visit Italy for a glass-blowing lesson. Just go to Brooklyn! UrbanGlass is the center for all things glass, whether you're interested in viewing their gallery or taking a course in glass art-making. Glassblowing: the FUNdamentals is taught by artist Danielle Brensinger and gives students of all ages a thorough orientation to glassblowing. All ages are welcome! 647 Fulton St., 718-625-3685, urbanglass.org
Offbeat Classes and Workshops in NYC: High-Intensity Interval Painting
In what might be the most bizarre combination of activities ever, High-Intensity Interval Painting is both an art class and a fitness class. You'll engage in short bursts of high-intensity cardio and weight work, mixed with bursts of Pollock-esque creativity as you paint furiously on the canvas before your next round of push-ups begins. Talk about sweating for your art! The session ends with a debrief on every artist/athlete's painting. 12 St Marks Pl., hiip-hype.myshopify.com 
Offbeat Classes and Workshops in NYC: Naked! Yoga at Naked in Motion
Nope, this is a more bizarre combination of activities. Take a yoga class in the buff at Naked in Motion, the safe community space where body positivity and acceptance rule the day. It's just like any yoga class you'd ordinarily take—your downward dogs, your warrior ones—with the notable exception of classwide nudity. Take it, and kiss your embarrassing public nudity dreams goodbye.
Various locations, nakedinmotion.com 
Offbeat Classes and Workshops in NYC: Terrariums at Twig
…Or should we say, terraria. A terrarium is a garden of moss plants inside a glass container. A well-designed terrarium makes a perfect decorative object and can be customized with fun designs and tiny figurines to decorate the green landscape. Twig, the popular terrarium company, offers classes in terrarium-making at which a knowledgeable instructor will show you various kinds of moss and how to care for them, as well as walk you through your terrarium process step by step. They also host terrarium parties, if you want to take your next birthday up a notch. 642 Coney Island Ave., 718-488-8944, twigterrariums.com