Visitors to Madame Tussauds now have the opportunity to "make it work," thanks to a new experience that brings the hit TV show Project Runway to life. The Project Runway Experience, which opened in September at Madame Tussauds' New York location, is a new interactive fashion design special that lets participants create their own runway-ready looks. Project Runway host Heidi Klum stars in the new experience, thanks to a brand-new figure of the supermodel wearing the Barbara Bui mini-dress she wore in the TV show's 2016 finale.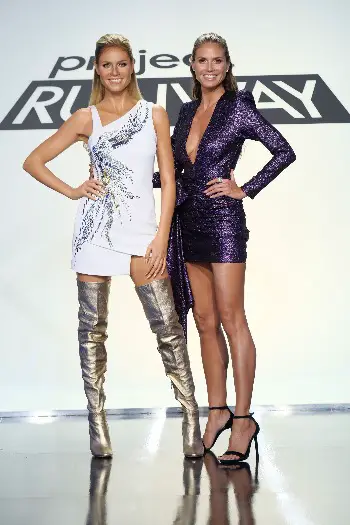 "I love that fans will be able to step-into a dedicated space at Madame Tussauds and feel part of Project Runway," Heidi Klum said in a statement. "They can design their own looks, give their most fierce fashion poses on a magazine cover, and strut down the catwalk. I can't wait to see the fun photos and designs everyone shares on social media!"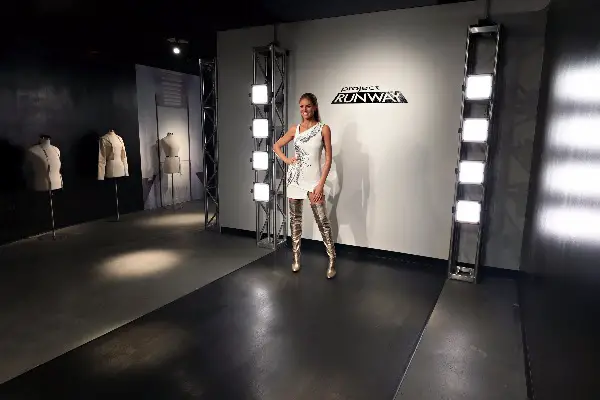 "Madame Tussauds artists measured me for over two hours taking over 200 measurements and 150 photographs," Klum continued. "The result is amazing! I especially love that my figure has such a big smile, I think it captures me so nicely."
Made up of five parts that take visitors from an urban sidewalk and design studio to the catwalk, the experience will give guests the chance to step into the role of a Project Runway contestant, using digital displays to create their own virtual runway looks. Guests will then make their way to the catwalk, where Klum will be there to greet them as they have their own moment on the runway.
The Project Runway Experience is now open at Madame Tussauds New York on 42nd Street. For more information, please visit madametussauds.com/newyork.