New York City is full of exciting things to see and do, one of the many reasons why the city is listed as America's most visited destination year in and year out.
Between an array of important art galleries and museums, historic landmarks, and diverse cuisine, there is never a moment of boredom to be had in the City That Never Sleeps.
For the sports fans out there, NYC is also home to some world-class venues where elite players in multiple leagues have and continue to sell out huge stadiums and arenas. If you're headed to the Big Apple anytime soon and you love professional athletics, be sure to check out these four famous locations.


Madison Square Garden
Known for hosting a variety of performers in both the music and sports world, Madison Square Garden is New York's most famous venue hands down. Currently home to both the Rangers NHL team and NBA's Knicks, the Garden has undergone many transformations over the years, changing buildings and locations over four different times.
Today, fans come from all over to watch their favorite teams and players compete in one of the most energetic atmospheres in modern day sports. Not to mention it's situated smack dab in the middle of Manhattan. Does a better location exist?
Barclays Center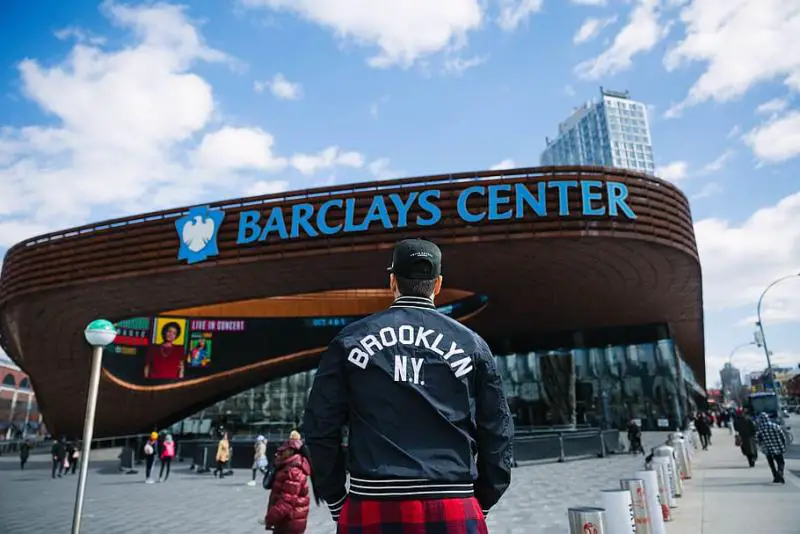 Opened in 2012, Barclays Center is home to a variety of basketball matchups in both the men's and women's professional leagues.  
When basketball supporters think of Barclays Center, they think of crowds of raging fans cheering on some of the league's best athletes. This venue, open to the public back in 2012, has slowly but surely become one of the NBA's most famous courts.
Located in the borough of Brooklyn, the Nets have played their home games here since its establishment. Unfortunately, the franchise is one of the league's few teams that has never won a Championship title. However, this could all change soon. According to top NBA betting odds, the Nets are favored above the Lakers to bring Brooklyn glory in 2021. With James Harden on their side and LeBron James still injured, they may just have a shot at securing their very first title. 
As the regular season continues to tread on, the Nets are set to host a series of games at Barclays Center. If they can manage to snag a Finals win this year, great fame could come to the city and the venue could become even more famous.
Yankee Stadium
 
New York's Yankee Stadium, which holds up to 52,325, comes in just behind Dodger Stadium for largest in the country in terms of seating capacity  Photo by Chanan Greenblatt on Unsplash.
Winners of a whopping 27 World Series Championships, the New York Yankees are professional baseball's most successful franchise by a landslide. And their fans, known for their 'Bleacher Creatures' cohort, won't ever let you forget it. Some of the loudest and most enthusiastic supporters in the sports world, Yankee followers have been selling out games at their stadium for decades.
If you find yourself wandering around the Big Apple without a plan, make it a point to visit Yankee Stadium. It's one of the city's most popular landmarks and for even non-sports fans it's an extremely enjoyable destination. It's also huge—one of baseball's top 5 largest fields in the country.
MetLife Stadium 
Moving on from basketball and baseball to American football, New York's neighbor New Jersey is home to the newly renovated MetLife Stadium located in East Rutherford. Both the Giants and the Jets represent the NFL here and New Yorkers have been making the short drive west out of the city since 2010 to support their gridiron stars.
With a grand capacity of 82,500 it's clear the venue was too big to be built inside the city's perimeter and would rather enjoy a nicer, more expansive space in the Garden State. For visitors of New York that would like to make the trip over to tour the MetLife Stadium, the journey from the Big Apple to New Jersey is simple and uncomplicated with the state's convenient transportation system, NJ Transit.