Inside Scoop: NJ TRANSIT
Traveling to or from Newark Liberty International Airport or to MetLife Stadium, Prudential Center, or the Jersey Shore? NJ TRANSIT is the convenient hassle-free way to get where you're going in New Jersey. Frequent service from Penn Station New York makes it easy. Buy your tickets in advance using your smart phone with the NJ TRANSIT Mobile AppTM, free from the App StoreSM and Google PlayTM.
Top image: b k/Flickr
Easy Trips to Newark Airport: NJ TRANSIT
Despite being located in New Jersey, Newark Liberty is very accessible to New York City—in fact, depending on your point of departure or arrival, it can by far be the closest airport of NYC's big three. The location outside of NYC also means Newark airport usually has the cheapest fares to New York. The easiest way to reach Newark Liberty is via NJ TRANSIT, New Jersey's train system. The train trip from NYC is just $15.25.
Key Destinations on NJ TRANSIT
NJ TRANSIT train service is available to Prudential Center, the multi-purpose indoor arena in Newark.
NJ TRANSIT bus service runs to the massive new retail and entertainment complex American Dream Meadowlands in East Rutherford.
NJ TRANSIT's Meadowlands Rail Line runs between the Meadowlands Sports Complex and Secaucus Junction, making connections to MetLife Stadium.
Day Trips on NJ TRANSIT
Sometimes you just need a break from Manhattan, and fortunately, New Jersey is right across the water waiting for you. Don't have a car? No problem. These eight day trips are easily accessible from NJ TRANSIT, which means you won't spend all day sitting in traffic. Looking for some kid-friendly fun? Jersey has it all. From museums and beaches to gardens and theme parks, there's a world of adventure awaiting you from the climate-controlled comfort of an NJ Transit train.
Point Pleasant Beach (North Jersey Coast Line @ Point Pleasant Beach)
Looking for a crystal-clean beach to spend the day sunbathing and taking in the surf? Point Pleasant Beach is your destination. This breathtaking stretch of sand offers a mile-long boardwalk that will keep both you and the kids entertained with dozens of rides, an aquarium, and a plethora of food options that range from waffles and ice cream to popcorn and sausages. 269-299 Beach Front, Point Pleasant Beach, pointpleasantbeach.com
Newark Museum (Morris & Essex Line @ Dover)
Spend the day exploring New Jersey's largest museum, located in the heart of downtown Newark. Both art-lovers and those interested in the natural sciences will feel right at home in the Newark Museum, where over 80 galleries are waiting. You can bring the kids too, because there's no way they'd get bored thanks to the interactive stations and craft activities offered by the museum. 49 Washington St., 973-596-6550, newarkmuseum.org
Six Flags Great Adventure (308 Bus @ Six Flags Great Adventure)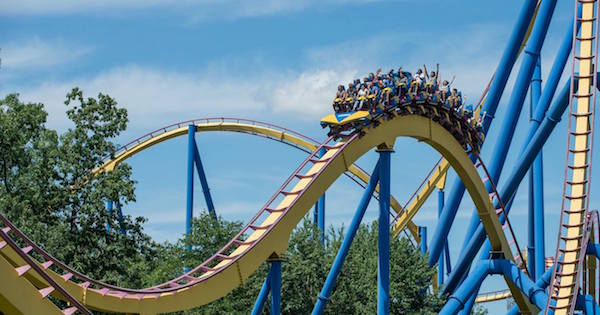 Thrill-seekers will love spending a day at Six Flags Great Adventure, where there are over 500 acres to explore, between the Great Adventure Park and the Wild Safari animal park. Visitors can catch a concert, cool down at the Hurricane Harbor water park, and explore the 11 themed areas that make up Great Adventure. There's good times to be had by all at this action-packed destination! 1 Six Flags Blvd., 732-928-2000, sixflags.com/greatadventure
Sayen House and Gardens (606 Bus @ Nottingham Way at Aberfoyle Dr.)
Established in 1912, the Sayen House and Gardens is a site worth seeing! This municipal park and botanical garden provides a peaceful sanctuary for anyone and everyone who considers themselves a fan of the great outdoors. With over 250,000 flowering bulbs, it's easy to spend an entire day perusing the grounds here. 155 Hughes Dr., 609-587-7356, hamiltonnj.com/SayenGardens
Asbury Park Boardwalk (North Jersey Coast Line @ Asbury Park)
Asbury Park on the Atlantic is one of New Jersey's summertime hot spots, made famous by the one and only Bruce Springsteen. Head over to take in the Victorian architecture, 130-year-old boardwalk, and lively music scene that keeps New Jersey natives returning time and time again. There's just something about the laidback charm of the Jersey Shore that cannot be replicated, no matter how hard New York may try. 1300 Ocean Ave., 732-897-6500, apboardwalk.com
Essex County South Mountain Recreation Complex (73 Bus @ Northfields Ave. at Sheridan Ave.)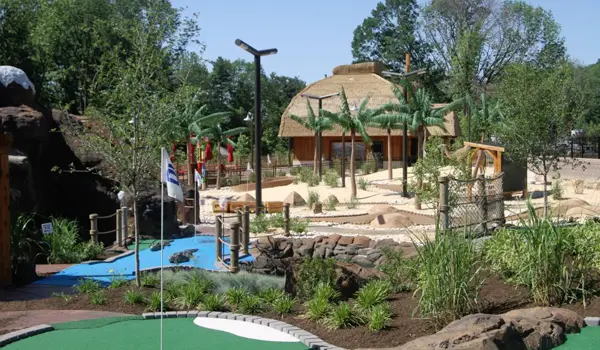 Run by the Essex County Park System, the South Mountain Recreation Complex is filled with activities for all ages. The Richard J. Codey Skating Arena, Turtle Back Zoo, Tree Top Adventure Course, Safari Mini Golf Course, and McLoone's Boathouse Restaurant will keep everyone occupied all day long. Sports, animals, games, and food…does it get any better than that? We think not. 560 Northfield Ave., 973-268-3500, essexcountyparks.org/south-mountain
The Mills at Jersey Gardens (Transit Bus #111)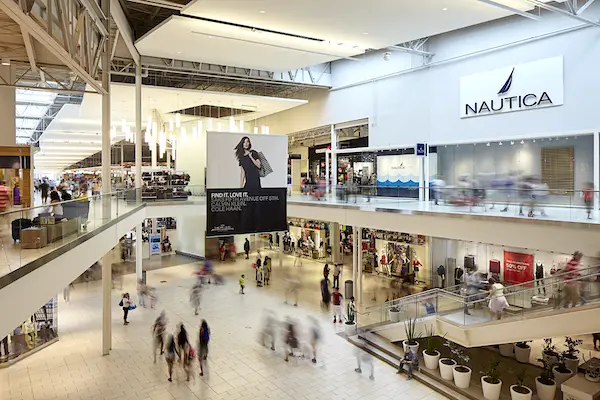 You can check out over 200 stores at The Mills at Jersey Gardens, the largest mall in New Jersey and a much closer destination than Woodbury Common. Enjoy reduced-tax shopping on clothes and shoes at great stores including Abercrombie & Fitch, A|X Armani Exchange, Brooks Brothers Factory Store, Calvin Klein, Century 21, Coach and Coach Men's Factory Store, Hollister, Kenneth Cole, Tumi, and UGG. 651 Kapkowski Rd., 877-SAY-VALU, www.simon.com/mall/the-mills-at-jersey-gardens
Cora Hartshorn Arboretum and Bird Sanctuary (Morris & Essex Line @ Short Hills)
The Cora Hartshorn Arboretum is a safe haven for both plants and animals. Visitors can trek more than three miles worth of hiking and biking trails throughout the woodlands, as well as check out over 40 species of trees and ferns that call the arboretum home. A large selection of New Jersey wildflowers can also be found on the 16 acres of land. 324 Forest Dr. S., 973-376-3587, hartshornarboretum.org
For more information and schedules, visit njtransit.com.