The city's prospects continue to change rapidly with Washington finally focusing on COVID recovery and Governor Cuomo releasing a slew of ideas for reimagining Manhattan. Midtown would get an infrastructure overhaul to the tune of $306 million. Er, billion. A new Port Authority, an additional train station, and a Javits Center expansion are only the beginning. (And the Biden administration has already signaled it's willing to help out municipalities as well as invest in transit.) As the post-holiday COVID spike settles down in most of the city, this week should see some restrictions lifted (although the return of indoor dining isn't happening yet).

Travel advisors are expressing optimism about a 2021 comeback, starting as early as April if the vaccination rollout gathers momentum. There's even a trendy name for what's coming: "revenge travel," our payback for all the missed 2020 trips. The World Travel & Tourism Council thinks 100 million travel jobs could return this year; travel companies are already reporting major rises in forward bookings. (With vaccines being prioritized to older populations, look for vaxxed-up Baby Boomers at the vanguard of returning visitors).

The latest numbers from Destination Analytics do show rising concern about the pandemic, but they also show rising optimism about the future and an increasing desire to travel. Also in that report is good news for NYC, with an urban destination bounce back—New York, Las Vegas, and Los Angeles are 3 of the top 5 places Americans say they want to visit this year.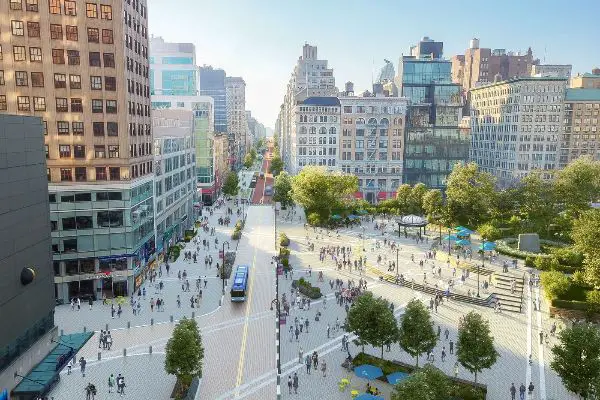 The Union Square-14th Street District Vision Plan released last week would increase public space around the square by one-third. Image by Marvel, courtesy Union Square Partnership.
Links of Interest
NYC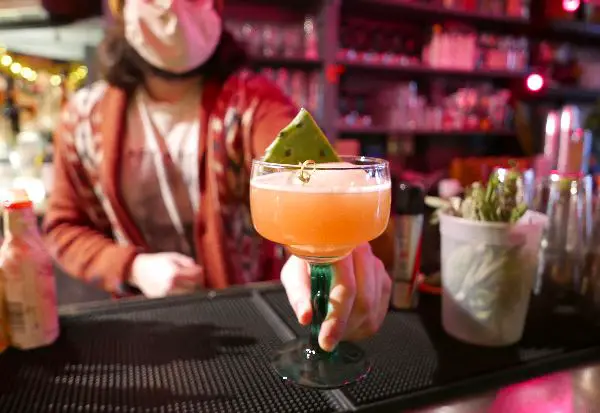 ¡Winter in the Tropics! pop up now open in Nolita with warming Latin-Caribbean vibes. Photo: The Garret Bars.
Commit to New York: take the pledge with new advocacy group NY Forever.

Street Media buys the Village Voice, dormant since 2018.

The 10 most anticipated NYC restaurant openings this spring.

NYC is the #2 Most Glamorous City in the U.S. (How did Miami beat us?)

How Biden will impact the city.

Chef Daniel Humm of NoMad fame suing Sydell Group for millions.

The city shed 5.8% of its bar and restaurant jobs in December.

Manhattan apartment rentals doubled in December against a year ago, signaling a comeback (although vacancy rates remain high).

A casino for Manhattan?

De Blasio's new permit requirements for hotel construction get a first public hearing.

Celebrate the cuisine of Puebla with a to-go feast on Saturday.

NATIONAL 
Why COVID won't kill cities.

Dr. Fauci tells the Association of Performing Arts Professionals theaters could reopen by fall, with nearly full capacity back before the end of the year.

How technology will impact the post-COVID travel world.

Two CRE CEOs predict hotels and offices will outperform post-pandemic expectations. (There's optimism for the return of business travel as well.)

Half of U.S. hotel rooms will sit empty this year (hotel bankruptcies are rising accordingly).

Thoughts on the Biden Administration and travel here, here, and here.

U.S. Travel will push Biden for travel tax credits.

Thursday at 3pm catch a free webinar on The State of the American Traveler: Destinations Edition.

CLOSING TIME
Godiva to shutter all North American locations by the end of March.

Guitar Center says goodbye to Times Square.

Miami export Sugarcane goes under in Dumbo.

Mean Girls will not return to Broadway.
Everything to Do NYC Facebook Group Post of the Week
City Guide's Facebook Group Everything to Do NYC provides excellent first-hand market research, letting you gauge the thinking of more than 13,000 NYC superfans. Members are looking for things to do and eager to provide guidance to city visitors. This post from last week is already up to 77 comments:
What's the best way to see the main sights while in NYC?
One great thing about this group is the way people take the time to give considered answers. Full itineraries in the comments recommended riding the E train south for multiple highlights; plotting on a map and allotting a day to Central Park; hopping on bus tours and ferry rides; booking a helicopter ride; clustering downtown attractions with a Stone Street meal break; and getting a professional guide to do the leading. For pandemic times and beyond, Everything to Do NYC can really serve as a marketing vehicle. Stop by for insight into what locals and visitors are thinking.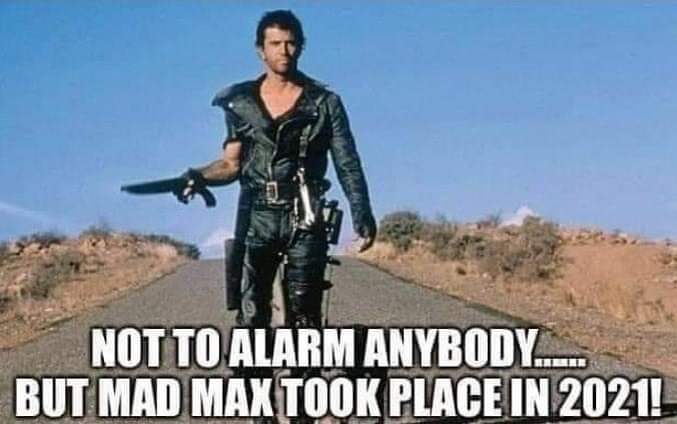 Looking for more? Subscribe to our free email newsletter here.