New York's rock roots run deep—probably even more than you know. Pop open the cover of Rock and Roll Explorer Guide to New York City and you'll enter a series of scenes, times, and places that left a mark on culture around the world. Authors Mike Katz and Crispin Kott have tracked down the city's rock 'n' roll sons and daughters, live shows, and rehearsal spaces and connected them to addresses in an exhaustively researched new guide.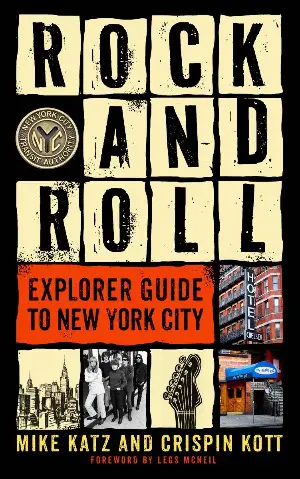 It's an engrossing read. The city naturally wears its layers of history and the guide complements it: tons of photos show what childhood homes and ex-clubs look like today. The book isn't designed to have a Hollywood "map of the stars" effect—the New York tradition of respecting privacy lives here—but it does show where big names lived in formative times. You may even make a personal connection: Andrew Jackson High School in Queens counts among its former students the Shangri-Las, LL Cool J, 50 Cent, and my dad. (Brooklyn's Erasmus Hall High School has an even more random heritage, with Neil Diamond, Barbra Streisand, Mickey Spillane, and Marky Ramone among former attendees.)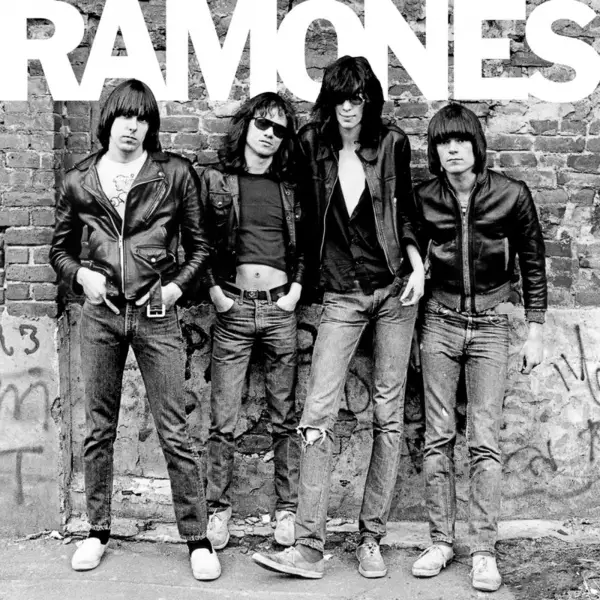 Interviews with rock greats provide more back story in the guide and create a tapestry of places you could never replicate just by fiddling around online. Ever wonder where the Ramones's iconic leather and denim photo shoot took place? Among several album art back stories, you'll find the exact address here. You'll also learn about some influential people who never heard of before. (You may be driven to YouTube out of a burning curiosityto find out what the likes of Ruth Brown and Wynonie Harris sounded like.) Half-remembered bios coalesce here, as with Queens natives Simon & Garfunkel. Contrary to the rapid ascension of the charts you might expect, authors Kott and Katz delineate the pair's meeting in elementary school, visits to The Brill Building, plying the Village's folk scene, and more than one apparent career dead end before they took off.
Crispin Kott (left) and Mike Katz (right) were kind enough to answer City Guide's questions about the Rock and Roll Explorer Guide to New York City.
CG: The Guide is incredibly well-researched. How did you go about tracking down all of this history?
CK: We're inveterate music nerds anyway, so even before the book idea we were always digging into rock & roll history simply by reading an awful lot and listening to a lot of music. Writing the book meant we had to dig much deeper. We worked our asses off to get it right, but it all grew out of years of friendship and countless borderline obsessive conversations about rock & roll and its history.
MK: We had a fairly good conception of what we wanted to cover, but of course research winds up pointing you in all sorts of directions. There was a lot of reading to be done, books as well as old newspapers and magazines. Many things are published on the internet, but most facts of this nature are not. We also studied old ads, and even old records for clues. The New York Public Library proved invaluable. In addition to the main building on 42nd St., The Lincoln Center branch and the Schomburg Center in Harlem were critical to the completion of the project.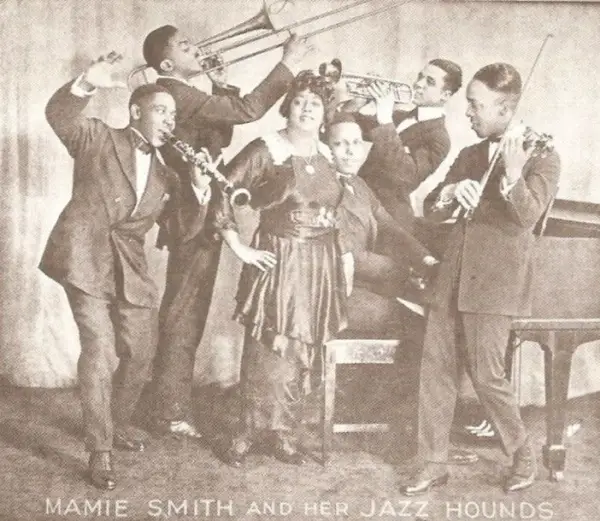 CG: I wasn't expecting to see how much of a role midtown Manhattan played in rock history. What was the biggest surprise for you in working on this book?
MK: I suppose I should not have been surprised, but it was fascinating to trace the rise of rock & roll and R&B back to the very dawn of recorded music here in the city. So many early blues recordings were made here, including Mamie Smith's "Crazy Blues" in a studio on West 45th Street in 1920.
CK: There were little surprises every day, but the overarching sense of surprise for me was just the amount of rock & roll history that happened here, and with a few exceptions, how easy it is to miss it. While I love the idea of tourists using the book, I'm also hoping there will be plenty of longtime New Yorkers who pick it up and see their city, their neighborhood, their block in a different light.
CG: The live show writing here is very knowledgeable. How much first-hand experience did you have of these performances?
MK: I'm not old enough to have seen anything prior to the early '80s, but do have a vivid memory of that era and beyond. I feel like I've visited most of the significant venues since then and seen lots of great performers, though not as many as Crispin!
CK: I didn't start going to shows without my parents until I was maybe 13, so for me anything before the mid-'80s is based on research. I made up for it after that, though. Fortunately there are clear audience or journalist accounts—and sometimes video or audio recordings—of most everything that's in the book.
Blondie, 1977. Private Stock Records.
CG: The introduction by Legs McNeil calls your guide "a rock & roll time machine." Of all the eras and scenes described here, which one would you most want to take a time machine back to?
CK: I'd want to hang on to that time machine for awhile, because I might be inclined to start at CBGB in the mid-'70s where I could see Talking Heads, Ramones, or Blondie on any given night. But I'd also like to go back a few years earlier during the heyday of The Fillmore East, or even further back to catch the Velvet Underground at The Scene, or James Brown at The Apollo. I'm not sure I can stick with one era.
MK: I was a child in the '60s, but would love to revisit that era. Who wouldn't want to see Dylan, Hendrix, the Doors, the Velvet Underground, and all those other iconic acts? To see the Stones in something smaller than a stadium? It was a massive transformation, not only of musical culture, but of culture in general, and to be in New York then had to have been mind-blowing.
CG: In New York's rock history, was there one show that might be considered the greatest?
CK: Greatness is relative, so I'm going for historical significance. Among the most important shows was the Concert for Bangladesh at Madison Square Garden, put together by George Harrison and Ravi Shankar in August 1971, because it sort of spawned the idea of the superstar benefit concert. The same is true of DJ Kool Herc's back to school jam two years later in the rec room at 1520 Sedgwick Avenue in the Bronx, a night which has at the very least been acknowledged as a pivotal moment in hip-hop history, if not the birth of the movement.
MK: I can't really point to one show specifically, either, but there certainly were some that were recorded and absolutely amazing. Hendrix or the Allmans at the Fillmore East, the Beatles at Shea, James Brown at the Apollo. Dylan at Philharmonic Hall. Far too much greatness to single one out. This is New York, after all!
---
The Rock & Roll Explorer Guide to New York City is published by Globe Pequot Press and available online and in stores now. The duo are also the authors of the forthcoming October release The Little Book of Rock & Roll Wisdom from Lyons Press, and are already hard at work on The Rock & Roll Explorer Guide to San Francisco and the Bay Area, due in 2020.