Nearly 55 percent of New Yorkers use the subway to commute, and considering that the city's population topples over eight million, that's quite a bit of daily traffic! However, despite the many bustling bodies that take over the trains day and night, the MTA still manages to have some secrets on lockdown. Rounded up below are seven things you probably didn't know about the NYC subway system.
1. Leftover Tokens
Image: Andre C/Flickr
The NYC subway system didn't start using MetroCards until 2003. Prior to that, riders paid with the now iconic brass tokens. While it took 10 years to phase out the tokens, the MTA was eventually left with close to 60 million tokens in their possession. As far as what happened to them? It's still considered a mystery. 


2. Coral Reefs
When a subway car has come to the end of its life, it's neither recycled nor put into a museum (with a few exceptions). Rather, retired subway cars are dumped into the ocean, making the ideal habitat for coral reef growth. Additionally, many fish and crustaceans turn the abandoned subway cars into their homes, using their walls to hide from predators. Need further proof? A 600 subway car dump in Delaware multiplied the local fish population nearly 400 times.
3. Masstransiscope
Hop aboard a northbound B or Q train at DeKalb Ave. and make sure you look out the train car's windows (on your right when facing the front) while riding underground before you emerge to cross the Manhattan Bridge. "Masstransiscope" is an art installation by MTA Arts for Transit in the closed Myrtle Ave. subway station, and as its name implies, looking through the holes in the tunnel's walls will create a stop-animation-inspired visual for passengers. 
4. "Miss Subways"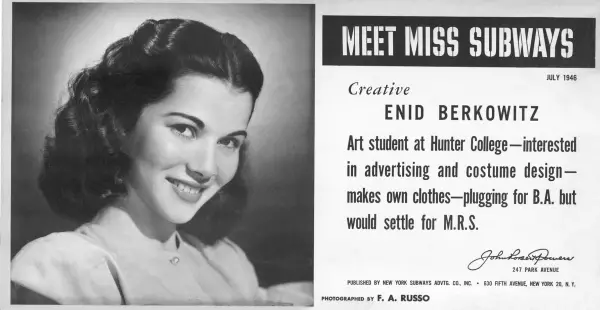 From 1941 through 1976, the MTA hosted a beauty pageant, advertising "Miss Subways" nominees via posters in subway cars and on subway platforms. Surprisingly, the competition became a big hit, making for a popular competition for women in all five boroughs. The MTA brought the competition back in 2014, in honor of the subway's centennial, naming Megan Fairchild the winner.
5. City Hall
Image: Joe Wolf/Flickr
New York City has its fair share of abandoned subway stations, but the City Hall station is the crown jewel of them all. This abandoned station has stained glass, Roman brick, tiled vaults, an arched corridor, and brass chandeliers. Officially decommissioned in 1945 because the station couldn't accommodate longer trains, the station is now considered an interior landmark of the city. Stay aboard a downtown 6 train after its last stop at Brooklyn Bridge to see if you can catch a glimpse of it. 
6. 58 Joralemon Street
If you've ever been strolling the streets of Brooklyn Heights and come across a townhouse with all black windows, you're actually standing in front of a subway ventilator. The townhouse is actually a fake, hiding the ventilator and serving as an emergency exit for the subway system. What's behind the townhouse's front door and windows is unknown (aside from the ventilator).
7. Underground Library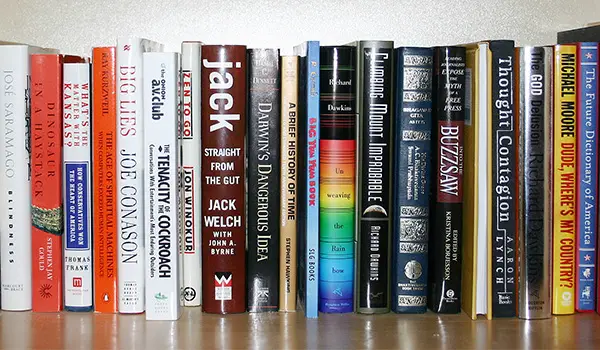 Image: Andrew Kitzmiller/Flickr
The New York City subway system has it all, including an underground library. You'll find the Terence Cardinal Cooke-Cathedral Library at the Lexington Ave. and 53rd St. Station. There's no street-level sign, helping to keep it one of the MTA's many hidden secrets. Anyone is allowed to enter, and along with a small selection of books, you'll also find outlets and computer-friendly tables for your use.