Things to Do in NYC in July
May 31, 2017 - by City Guide News Desk
July is a great month to visit New York City. If you're looking for things to do in NYC, the museums serve up exciting exhibits and outdoor venues pack their stages with the hottest music festivals and entertainment, almost all of it free. The weather is perfect for a cruise to take in NYC's breathtaking skyline.
(7/22) New! The Jim Henson Exhibition opens permanently at the Museum of the Moving Image. The Jim Henson Exhibition will celebrate the life and legacy of the famed Muppet creator, exploring both his prolific career and the enduring effect his work has on pop culture to this day. Visitors can expect to learn more about the creation of such beloved works as The Muppet Show, Sesame Street, Fraggle Rock, The Dark Crystal, and Labryinth, as well as to discover the cutting-edge experimental works Henson made throughout his career.
(New! Through 1/7/18) American Visionary: John F. Kennedy's Life and Times at New-York Historical Society. The exhibition, one of the most exhaustively researched collections of Kennedy photos ever assembled, brings together images from the John F. Kennedy Presidential Library, the John F. Kennedy Library Foundation, Getty Images, private collections, and the Kennedy family archives that capture public and private moments from Kennedy's life. Some of the photographs on display are iconic; others have never before been published.
(New! Now-9/3) Also now at N-YHS, WWI Beyond the Trenches at New-York Historical Society. World War I Beyond the Trenches features powerful works by artists like John Singer Sargent, George Bellows, and Georgia O'Keeffe, joined by artifacts from the museum's collection (propaganda posters, letters, sheet music, uniforms, and military gear) that provide insightful context.
(now-12/31) Drones: Is the Sky the Limit? at Intrepid Sea, Air & Space Museum is the first major museum exhibition on pilotless aircraft to open in the U.S. The large-scale exhibition, located in a huge, custom-designed pavilion, will reveal the history of drone technology, from its WWI origins to its current applications in solving complex humanitarian challenges. The exhibition will include a mix of small and large scale drones, including Volantis, the world's first flying dress, designed and worn by Lady Gaga. intrepidmuseum.org Use this coupon and take $5 off!
(now-10/29) CHIHULY at the New York Botanical Garden: breathtaking works of art by world-renowned glass artist Dale Chihuly will be on view at NYBG in his first major garden exhibition in New York in more than ten years. CHIHULY, presented by Bank of America, will showcase approximately 20 installations and include drawings and early works that reveal the evolution of Chihuly's artistic process during his celebrated career. Special weekend celebrations, films, poetry, and nature-inspired art programs for kids offer colorful and imaginative tributes to nature. On CHIHULY Nights (Thurs only, July & August), the exhibition takes on a magical energy as the garden's vistas and Conservatory become living canvases for these works of art.
(now-9/6/17) Visionaries: Creating a Modern Guggenheim at the Solomon R. Guggenheim Museum provides a rare chance to explore in-depth some of the key artists of this essential New York institution. Framed by the interests of six leading patrons, Visionaries brings together canvases from masters like Max Ernst, René Magritte, and Yves Tanguy, and sculptures by Joseph Cornell and Alberto Giacometti. In addition, Jackson Pollock's Alchemy (1947) is being shown in the U.S. for the first time in nearly 50 years. More than a dozen works on paper by Picasso and Van Gogh, rarely on view to the public, can be seen in the Thannhauser Gallery, and paintings by Pierre-Auguste Renoir, Paul Gauguin, and Édouard Manet are displayed on the museum's legendary ramps.
(now-8/13) Making Space: Women Artists & Postwar Abstractions at the Museum of Modern Art (MoMA). Making Space shines a spotlight on the stunning but still relatively under-recognized achievements of women artists between the end of World War II (1945) and the start of the Feminist movement (around 1968). In the postwar era, societal shifts made it possible for larger numbers of women to work professionally as artists, yet their work was often dismissed in the male dominated art world, and few support networks existed for them. Abstraction dominated artistic practice during these years, as many artists working in the aftermath of World War II sought an international language that might transcend national and regional narratives—and for women artists, additionally, those relating to gender.
(new! permanent) The Museum of the City of New York presents NY at Its Core. Ten years in the making, New York at Its Core presents the compelling story of New York's rise from a striving Dutch village to today's "Capital of the World." The exhibition captures the human energy that drove New York to become a city like no other and a subject of fascination the world over. Entertaining, inspiring, important, and at times bemusing, New York City "big personalities," including Alexander Hamilton, Walt Whitman, Boss Tweed, Emma Goldman, JP Morgan, Fiorello La Guardia, Jane Jacobs, Jay-Z, and dozens more, parade through the exhibition.
(now-7/30) Muslims in NY, also at the Museum of the City of New York, features 34 images by four photographers who have documented Muslim New Yorkers from the mid-20th to the early 21st century. Works by Alexander Alland date to ca. 1940, a time when New York's diverse Muslim community included Arabs, Turks, Afghans, East Indians, Albanians, Malayans, African Americans, and others. Photographs by Ed Grazda come from his 1990s project "New York Masjid: The Mosques of New York City," and cover both immigrant populations and native New York Muslims, including converts, the long-standing African-American community, and a growing Latino Muslim community. Mel Rosenthal's photographs of Arab New York Muslims from the early 2000s were commissioned for the Museum of the City of New York's exhibition A Community of Many Worlds: Arab Americans in New York (2002). Robert Gerhardt's images, a promised gift to the Museum's collections, document Muslim New Yorkers in the early 2010s.
(now-7/23 Final Weeks!) Georgia O'Keeffe: Living Modern provides a new look at an iconic American artist at the very institution that hosted her first solo museum exhibition in 1927—the Brooklyn Museum. Presenting O'Keeffe's remarkable wardrobe in dialogue with iconic paintings and photographs, this singular exhibition focuses in on the modernist persona O'Keeffe crafted for herself. With photographs by luminaries like Alfred Stieglitz, Ansel Adams, and Annie Leibovitz, the show reflects O'Keeffe's radical rethinking of female identity, and the artist's commitment to elements of modernism—minimalism, seriality, simplification—not only in her art, but also in her distinctive style of dress.
Comedy
(7/12-7/13) Director of Freaks n Geeks, 40 Year Old Virgin, and sometimes collaborator on HBO's Girls, Judd Apatow performs at Gotham Comedy Club.
PLUS
(7/13, 7/27) Jerry Seinfeld at Beacon Theatre.

(Permanent) Connecting Worlds at the New York Hall of Science in Queens. Easy to get to by the 7 train, NYSCI's groundbreaking exhibition is open Monday–Friday, 10am–4:30pm (last session at 4 pm) and Saturday and Sunday, 11am–5:30pm (last session at 5pm). Free timed tickets are required for entry. Presented in the iconic Great Hall, Connected Worlds immerses visitors in a fantastical animated world where your actions–gestures, movements, and decisions–impact how well the world is kept in balance. There are six habitats in Connected Worlds: jungle, desert, wetlands, river valley, reservoir, and grasslands. Each has its own trees, plants, and animals, but they share a common supply of water. The habitats are fed by a central waterfall that is projected 38-ft high in the exhibitions and flows out across an interactive floor that spans 2,300 square feet. While interacting with Connected Worlds, visitors explore the interconnectedness of different habitats, strategize to keep systems in balance, and experience how individual and collective actions can have widespread impact.
PLUS
(7/1-8/27) Angry Birds Universe Fans of the popular Angry Birds games can join Red, Bomb, Stella and the rest of the flock, also at the New York Hall of Science . The colorful birds land at the museum on July 1 for the U.S. premiere of Angry Birds Universe: The Art and Science of a Global Phenomenon. The summer exhibition uses hands-on activities to explore mass, energy, simple machines, architecture and other science topics. Twenty hands-on exhibits place museum visitors inside the world of the Angry Birds games.
(now-10/9) Eloise at the Museum reveals the creative collaboration between cabaret star Kay Thompson (1909-1998) and the young illustrator Hilary Knight (b. 1926) that brought the precocious character to life. The exhibition showcases more than 75 objects, ranging from original manuscript pages to sketchbooks, portraits, photographs, and vintage dolls.
(7/8-7/9) Family Cooking Classes by Allergic to Salad at Queens Botanical Garden. Noon-2pm.
(Ongoing) Blue Man Group at Astor Place Theatre. Best known for their wildly popular theatrical shows, Blue Man Group combines music, comedy, and multimedia theatrics to produce a unique form of entertainment. The hour and forty five minute show is fun for the whole family. The show recently celebrated its 25th anniversary.
For more kids activities, check out our sister site nymetroparents.com!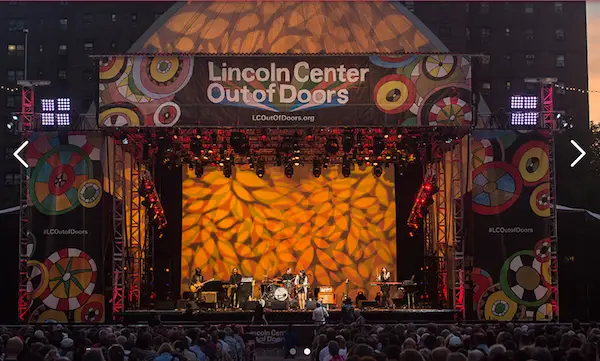 (7/26-8/13) Lincoln Center Out of Doors returns, kicked off with NPR Music's Turning the Tables Live, Paul Taylor Dance Co, a double dutch tournament, An Evening with Rumer, Nick Lowe, a silent screening of The Big Lebowski and much more! lincolncenter.org.
PLUS
(7/5-7/9) Cirque du Soleil's OVO at Brooklyn's Barclays Center.
(7/11-8/13) The popular Shakespeare in the Park program returns to Central Park. Next, it's Midsummer Night's Dream (7/11-8/13).
(7/4) Billy Joel performs at Madison Square Garden.
(7/5) Screening of Moonlight at Hudson River Park. 8:30pm. FREE.
(7/6) Dispatch, with special guest Guster at Forest Hills Stadium.
(7/6) Lyfe Jennings at B.B. King Blues Club & Grill.
(7/8) Ruben Studdard at B.B. King Blues Club & Grill.
(7/8) Buster Poindexter Residency at City Winery.
(7/8) Back to the Eighties Show with Jessie's Girl, the world's hottest tribute, at Le Poisson Rouge.
(7/11) John Mellencamp, with special guests Emmylou Harris and Carlene Carter, Lily and Madeleine at Forest Hills Stadium.
(7/11-8/15) Sunset Salsa with Talia Tuesday nights at Hudson River Park Pier 45 & 46. Beginner Salsa dance lessons from 6:30-7:15pm, DJs start the party at 7:15pm!
(7/12) Jill Scott at Brooklyn's restored Kings Theatre.
(7/12) Echo & the Bunnymen and Violent Femmes at Ford Amphitheater at Coney Island Boardwalk.
(7/15) My Morning Jacket with special guest Gary Clark, Jr. at Forest Hills Stadium.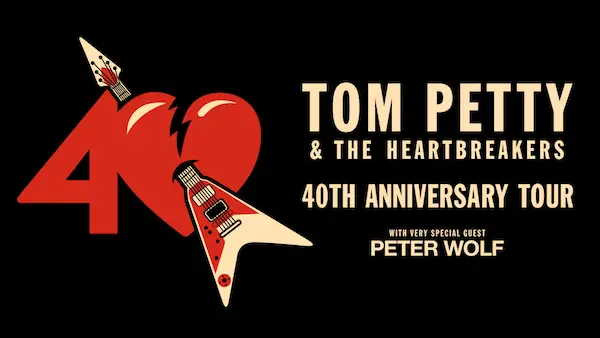 (7/26-7/27) Tom Petty & The Heartbreakers: 40th Anniversary Tour stops at Forest Hills Stadium. With special guest Peter Wolf.
(7/21-8/6) Phish in residency at Madison Square Garden.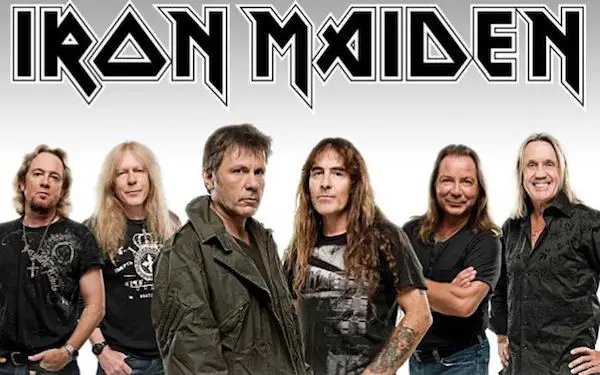 (7/21-7/22) Metal giants Iron Maiden: Book of the Souls Tour at Barclays Center.
(7/24) Muse performs at Central Park Summerstage. A Benefit Coalition for the Homeless.
(7/28) Welcome to Blinkin Park at Citi Field, with Linkin Park & Wu-Tang Clan.
(7/28) Queen & Adam Lambert at Brooklyn's Barclays Center.
(7/28-7/30) Panorama Music Festival at Randall's Island with Tame Impala, Nine Inch Nails, MGMT, A Tribe Called Quest, Frank Ocean, and more. panorama.nyc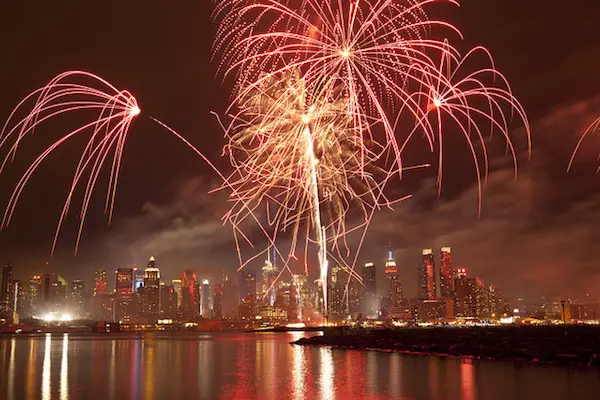 (7/4) New York City is a fantastic place to celebrate the anniversary of America's Independence. The main event is of course the Macy's 4th of July free fireworks show, which celebrates its 41st anniversary this year. The West Point Band performs a live score of patriotic favorites with opera singer Jamie Barton, Nashville recording artist Craig Campbell, and Grammy-winning vocalist Heather Headley. Four barges on the East River provide the pyrotechnical action, which is the largest Independence Day display in the nation. The fireworks begin at nightfall (9:20pm or so), but for the best views you'll want to get situated hours in advance. Viewing information and other spectator tips are available at macys.com/fireworks or 212-494-4495. The very best place to watch the show is right from the water on one of New York's famous cruise ships. You can declare your independence from crowds aboard the Circle Line July 4th Fireworks cruise. Food, drink, and a live DJ complement the action. Choose from an afternoon NY Statue of Liberty Lunch Cruise or the open bar and three-course buffet aboard the nighttime NY Independence Day Fireworks Dinner on Spirit Cruises. Manhattan's premier all-glass, European-inspired dining cruise ship Bateaux is the most sophisticated way to watch the show. Daytime sees the Independence Day Sightseeing Lunch and night brings a five-hour Independence Day Fireworks Dinner with a plated meal and platinum open bar.
PLUS
(7/4) Fourth of July Celebration at One World Observatory $250-$325. Both run 8pm-10pm. Two hour open bar, wine and beer (21+). July 4th picnic fare, breathtaking views from 102 stories above. Fireworks begin on East River at 9pm.
(7/1) Hester Sreet Fair's Total Independence.
(7/9) Bastille Day NYC! Viva la France! A day of food, live music, vendors, and more along 60th Street in Manhattan, between Lexington and Fifth Avenues. 12pm-5pm.
(ongoing) Circle Line features the city's first dedicated cruise to Brooklyn. The Landmark + Brooklyn Cruise is a professionally narrated ride that sails daily at 11am and 3pm from Pier 83, full of rich history and insider info on NYC's hippest borough. Guests cruise down the Hudson, pass the Statue of Liberty, and then cut east to hug the Brooklyn shoreline, from historic Bay Ridge up to the happening neighborhood of Williamsburg. A major highlight is sailing under the spectacular spans of the Brooklyn, Manhattan, and Williamsburg bridges. Guests can purchase food and drink from Brooklyn's famed artisanal vendors, including Brooklyn Brewery, Brooklyn Gin, Brooklyn Cupcake, Blue Marble Ice Cream, and cheesecakes from Junior's. On the return to Manhattan you'll enjoy 360-degree views of the New York skyline all the way.
(Now-9/5) NY Water Taxi's The Shark returns! This heart-pounding, white-knuckle 30-minute speedboat adventure captures the excitement and energy of the city as it roars around the harbor in a shower of waves!
(New!) Take a ride through time and learn about Downtown New York City's rich heritage with THE DOWNTOWN EXPERIENCE Powered by THE RIDE. Enhanced with virtual reality technology (thanks to Timelooper), experience highlight moments in NYC's history like never before!
PLUS
(ongoing) Baseball season is here! Take a Yankee Stadium Tour!
Bring a loved one to take in the breathtaking view at Top of the Rock.
Visit the sites of Friends, Seinfeld, Trainwreck, Gossip Girl, Sex and the City, and many other NYC film sites with On Location Tours.

Learn more about the fascinating history of New York City's Financial District with Wall Street Walks tours.
Ripley's Believe It or Not! Odditorium brings people of all ages face-to-face with the world's most unbelievable curiosities. With 18,000 square feet of astonishing artifacts and exciting interactive exhibits. Here's a coupon!
Zip up 100 stories in 60 seconds and see New York City atop One World Observatory.
Explore New York City from the best vantage points with Helicopter Flight Services Tours. Choose from four different itineraries.
New York Weather in July
July is full summer in New York, which of course means hot. In fact, this is the hottest month of the year, with highs averaging 82°F (28°C) on July 1 and topping out at 84°F (29°C) by July 31. Average lows overnight go from 67°F (19°C) up to 69°F (21°C) by month's end. July is also a wet month, with an average of 4.5 inches of rain, and also plenty of humidity. Do like New Yorkers do and dress light for July in the city. You'll see flip-flops and minimal outfits everywhere. Subway trains are air conditioned, but platforms aren't, so avoiding too many layers is a good strategy. Days are long and outside of a few thunderstorms you shouldn't expect extreme weather, making this a very appealing month to visit the city. Click here for more great ideas for a hot day in NYC!
---
Like what you see here? Share it with your friends on Facebook!
Looking for Free Group Planning Services?
Get free advice on planning your group's trip to New York.
RESTAURANTS

The home of decadent desserts like the famous Frrrozen Hot C...

THEATER

In a heartbeat, 38 planes with 6,579 passengers were strand...

SHOPPING

The world's largest source of cameras, camcorders, and more ...

SIGHTSEEING

Start by ascending to the top of the tallest building in the...