Look to the heart of New York—Times Square—to celebrate Valentine's Day 2018. The Times Square Alliance will be hosting romance at the Crossroads of the World. Love will be in the air at a mass vow renewal ceremony on the iconic Red Steps in Times Square on Wednesday, February 14th, at 6pm.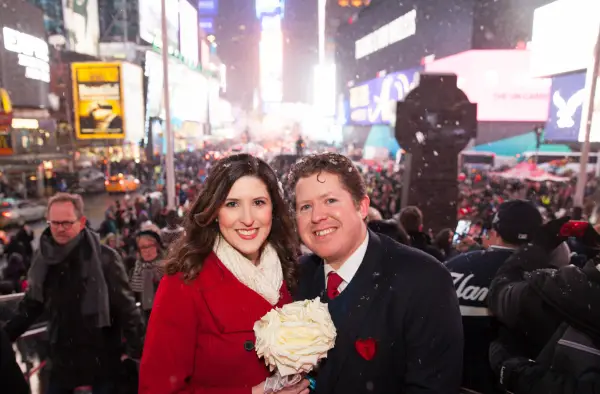 Photo: Amy Hart for Times Square Alliance
Participants will overlook the winner of 10th Annual Valentine Heart Design Competition, Window to the Heart, a reflective lens sculpture that will be taking Instagram by storm. The sculpture is a pioneering feat of engineering, made with cutting-edge 3D-printing technology that bends light to its center.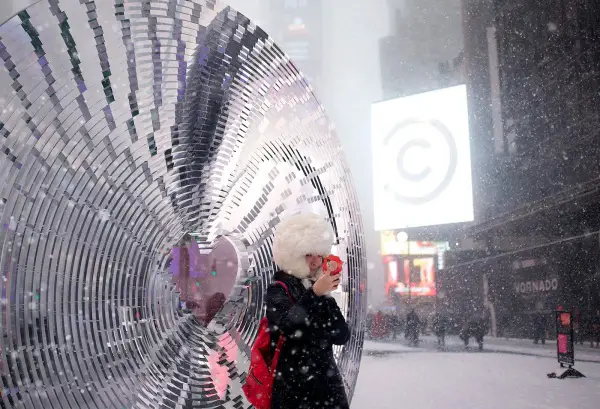 Renderings courtesy of ArandaLasch + Marcelo Coelho with Formlabs.
As the vow renewal concludes official Times Square confetti will flutter around the participants. To register for the vow renewal ceremony visit here.
Earlier in the day, keep an eye out for Love in Times Square 2018: Surprise Proposals. Between 11am and 2pm there will be questions popping; folks with great stories will be eligible for selection for a custom proposal in the heart of the city.
Duffy Square is at 46th and Broadway. For more information visit the Times Square Alliance.
---
Like what you see here? Share it with your friends on Facebook!