Virtual reality is the latest, greatest way to unwind and have fun in the digital age, and NYC has some incredible ways to experience it. More than just a video game or a movie, VR transports your mind into an entirely new world where you can experience scenes and settings that you've only ever been able to dream up. There aren't many places in the world with as much to do and see as NYC, from movies to tours to even a VR bar. With virtual reality on the rise, the greatest city in the world just got even better.
Best of NYC Virtual Reality: VR World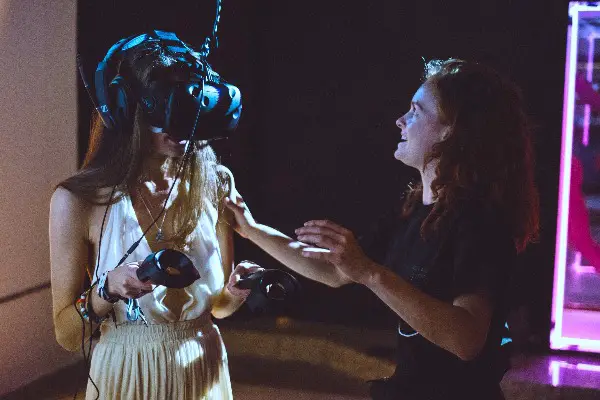 VR World Photo by Kenny Rodriguez provided courtesy of VR Worldwide, Inc.


The largest VR entertainment center in the Western Hemisphere is New York's latest attraction, VR World. Covering three floors just down the street from the Empire State Building, VR World will get you inspired by virtual reality. Its diverse space brings culture, gaming, and entertainment together. A visit can include music and art, and adventures you wouldn't be able to have without virtual reality. Racing Formula One cars with your friends, climbing Mount Kilimanjaro, and exploring the Orion Nebula are just the beginning. 4 E. 34th St., 347-915-5802, vrworldnyc.com
Best of NYC Virtual Reality: IMAX VR Experience Centre at AMC Kips Bay 15 (Midtown East)

The IMAX VR Experience Centre at this AMC is like nothing you've seen before. It combines 360 degree sounds with enthralling 3D visuals that will make you think you're in an entirely different world. No corners are cut at AMC with the state-of-the-art virtual reality technology in use and the partnering with filmmakers from some of your favorite movies—think Captain America, Fast & Furious, and Now You See Me—to create new visual masterpieces. 570 Second Ave., 212-447-0638, amctheatres.com
Best of NYC Virtual Reality: Gray Line CitySightseeing New York & TimeLooper (Multiple Locations)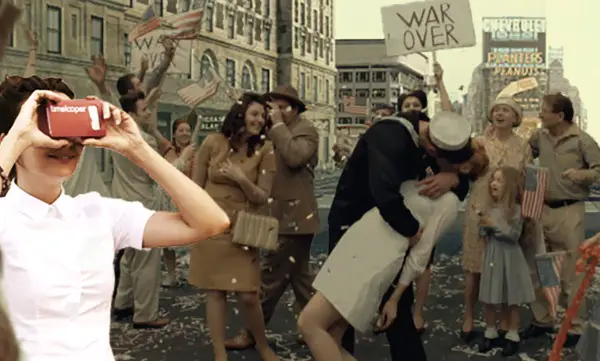 Gray Line CitySightseeing is an open-top double decker bus that offers amazing tours of New York on the regular. Passengers hop-on and hop-off of the buses all around the city, and with the help of the TimeLooper app and virtual reality technology, you'll be hopping through time too. Experience the inauguration of George Washington at Federal Hall, the construction of the Empire State Building, and the celebration of the end of World War II in Times Square all while exploring the streets of NYC aboard CitySightseeing. city-sightseeing.com
Best of NYC Virtual Reality: Ghostbusters: Dimension at Madame Tussauds (Midtown West)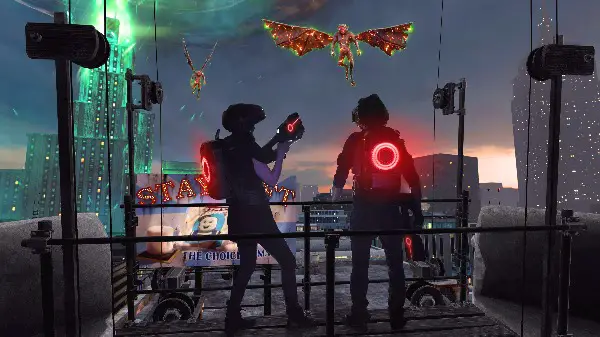 Madame Tussauds is globally well known for its incredibly life-like wax figures, and they've now added virtual reality to the mix! They've gone above and beyond expectations, as usual, with their exhibit titled "Ghostbusters: Dimension," an immersive experience based on the 2016 blockbuster. Allow yourself to be transported into the world of mystery and ghosts as you explore the underground tacks of New York city, creep through a haunted mansion, get a chance to ride on the Ecto-2. 234 W. 42nd St., 866-841-3505, ghostbusters.madametussauds.com
Best of NYC Virtual Reality: Vrbar (Brooklyn) 
This virtual reality bar, appropriately and trendily named vrbar, is the first of its kind in Brooklyn. The arcade is a classic concept, fueled by nostalgia and countless quarters, and vrbar takes it to the next level. Offering over 20 different virtual reality experiences, this establishment offers a chance to escape and discover in ways you never thought possible. Kids will be more than entertained, as will any adult, whose inner child will come out to play instantly. 261 Smith St., 909-547-4673, vrbar.nyc
Best of NYC Virtual Reality: YokeyPokey (Brooklyn)
Opened in 2017, YokeyPokey connects Brooklyn with a wealth of VR games and experiences. Different ticket levels with let you access different combinations, including gaming, art, 360º cinema, and immersive painting. Great for parties and groups as well. 537 Atlantic Ave., 732-965-3969, yokeypokey.com
Best of NYC Virtual Reality: The Downtown Experience Powered by THE RIDE (Financial District)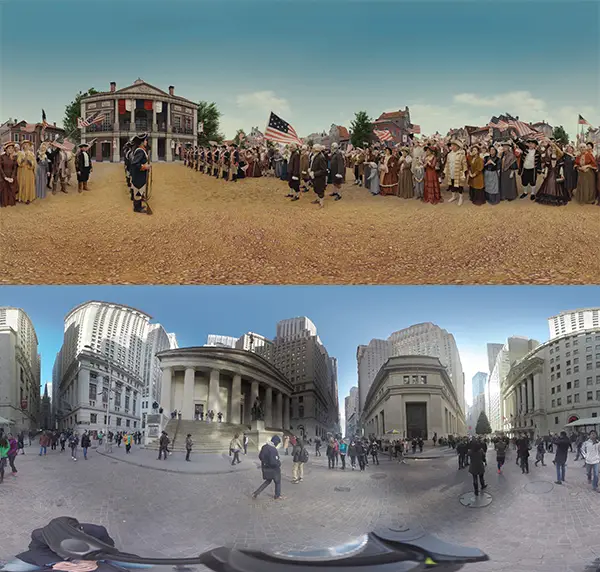 THE RIDE is the ultimate traveling virtual reality experience. Have a sideways seat on this bus with glass windows that reach from the floor to the ceiling for the perfect view as it travels through New York City. Riders on The Downtown Experience Powered by THE RIDE get the chance to use virtual reality technology to see iconic downtown historical moments replayed before their very eyes. The scenes move as your head moves—you'll have to experience it to believe it! 212-221-0853, experiencetheride.com