Looking for what to do in NYC today, or this week, or this weekend? There's tons of things to do in New York, like festivals, pop ups, photo ops, and more. We've got the full roundup of New York activities here.
SPONSORED BY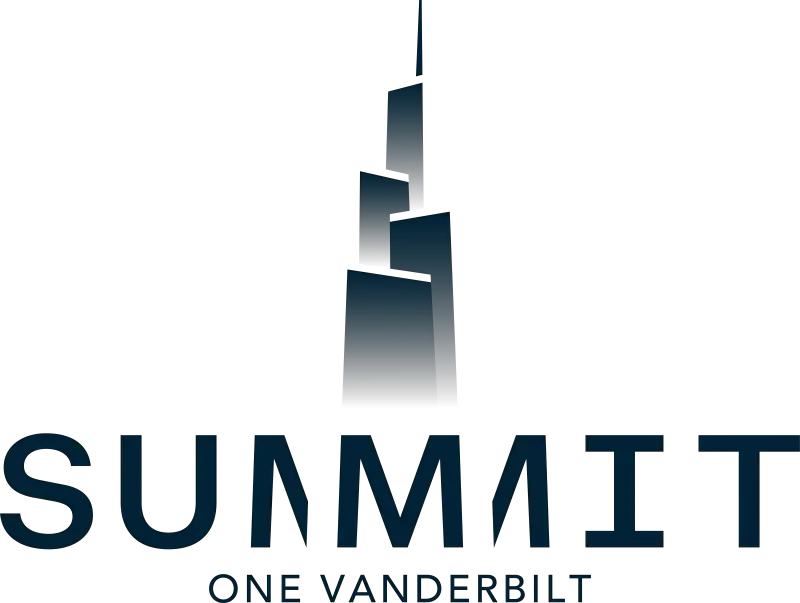 ​A multisensory experience in the New York sky.
THINGS TO DO IN NYC THIS WEEK AND WEEKEND
HOLIDAY OPEN STREETS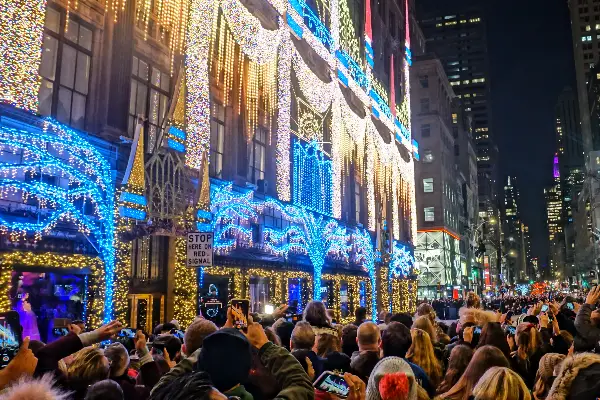 Photo: Andrew Dallos/Flickr.
Make yourself at home on Fifth Avenue this Sunday as Holiday Open Streets clears out traffic for "The Gift of Fifth." From 48th to 59th Streets, look for holiday windows, gift shopping, live jazz and choruses, holiday-themed food and drink, and even a custom scent in the air. (The car-free scene repeats on Sunday, December 17th.)
THE MAGIC FLUTE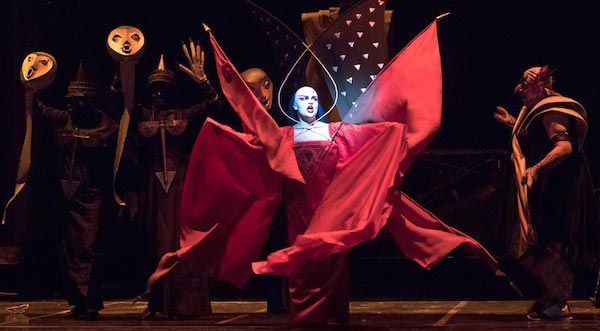 Experience the world's greatest singers on the world's greatest stage. The Metropolitan Opera has launched a visionary new season, performed in the heart of Lincoln Center. A highlight is the Met's family-friendly production of The Magic Flute—Holiday Presentation. Wolfgang Amadeus Mozart's dazzling fairy tale is sung in English and runs less than two hours. Patrick Furrer and Gareth Morrell share conducting duties, leading a standout cast in magical staging by Julie Taymor, of The Lion King fame. December 8th through December 30th.
Sunday features a free Holiday Open House for ticketholders!
ENTER THE WINTERVERSE

Hyper-sensory environment INTER_ gets into the spirit of the season. Dive into the city's coolest immersive winter wonderland with two floors of interactive art for all ages with wINTERverse. Beaded snowflake decorating and a take-home cocoa kit add to the fun—perfect for a cozy date night or outing with friends and family.
BLOCK PARTY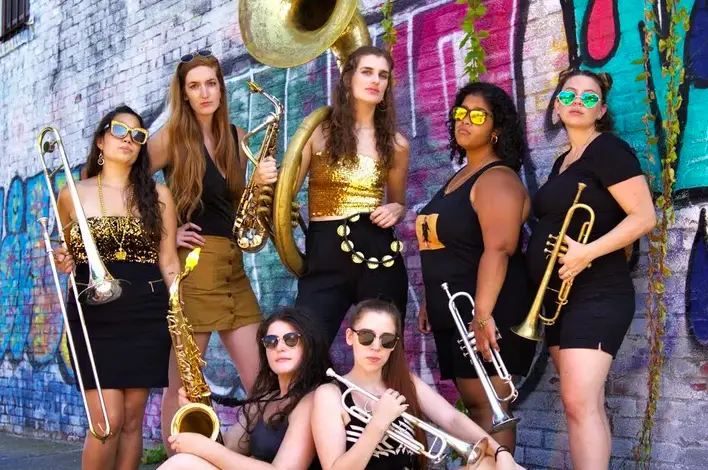 Friday afternoon into evening catch the first annual Light Up The Village Block Party. NYC's legendary Brass Queens (pictured here) will be performing, joined by greenery sales, craft vendors, hot drinks, and holiday lights. (This is a reschedule after last week's rainout.)
HOLIDAY HARBOR LIGHTS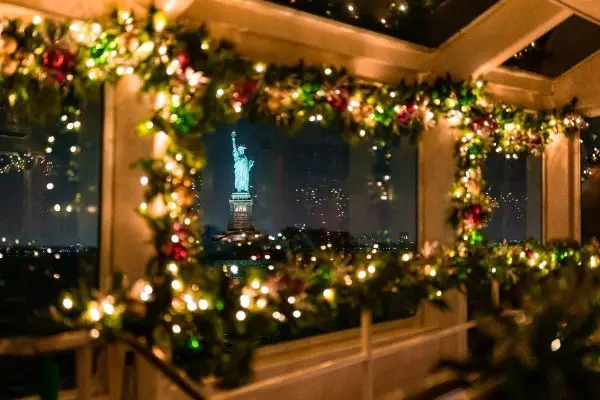 The NYC skyline has some competition, as Circle Line relaunches its annual Holiday Harbor Lights Cruise. Bring those out of town guests for sparkling lights, festive garlands, Christmas trees, and a holiday adventure, running through January 4th. On-theme holiday cocktails include the Rockette-tini (a salted caramel Martini) and the Kick Line (a rum punch—with a kick). 
NIGHT MARKET

Knock off some of your holiday shopping on Saturday with the Harlem Night Market at La Marqueta. A curated selection of vendors will be showing off the best of Harlem, the Bronx, and El Barrio. Kid activities and Santa run 3-5pm while the main market is 4-8pm (and returns Saturday, December 16th). There are also DJs, bites, and a 360-degree photo booth.
SANTACON 2023
Love it or hate it, if you're in the city on Saturday you will encounter SantaCon. One spot with plenty of room to absorb surplus Santas is Houston Hall, which has craft beers on tap, signature cocktails, and great bites like fried pickles, wings, burgers, and Bavarian pretzels with warm cheddar ale dip. Doors open at 11am. (If you're avoiding Santas, come back to Houston Hall on Saturday the 16th for an Ugly Christmas Sweater Party with cash prizes.)
THE BEAM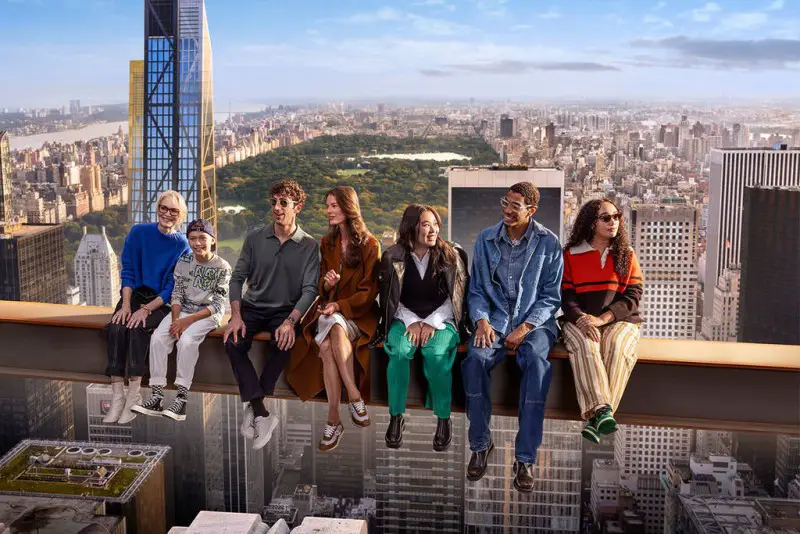 Image courtesy of Rockefeller Center.
Top of the Rock has a new thrill, and a new way to memorialize a visit here. Re-create an iconic 1932 photo as you're strapped onto a modern version of The Beam and lifted 12 feet above the observation deck. (The Beam rotates for even better views.)
WINTER WHIRL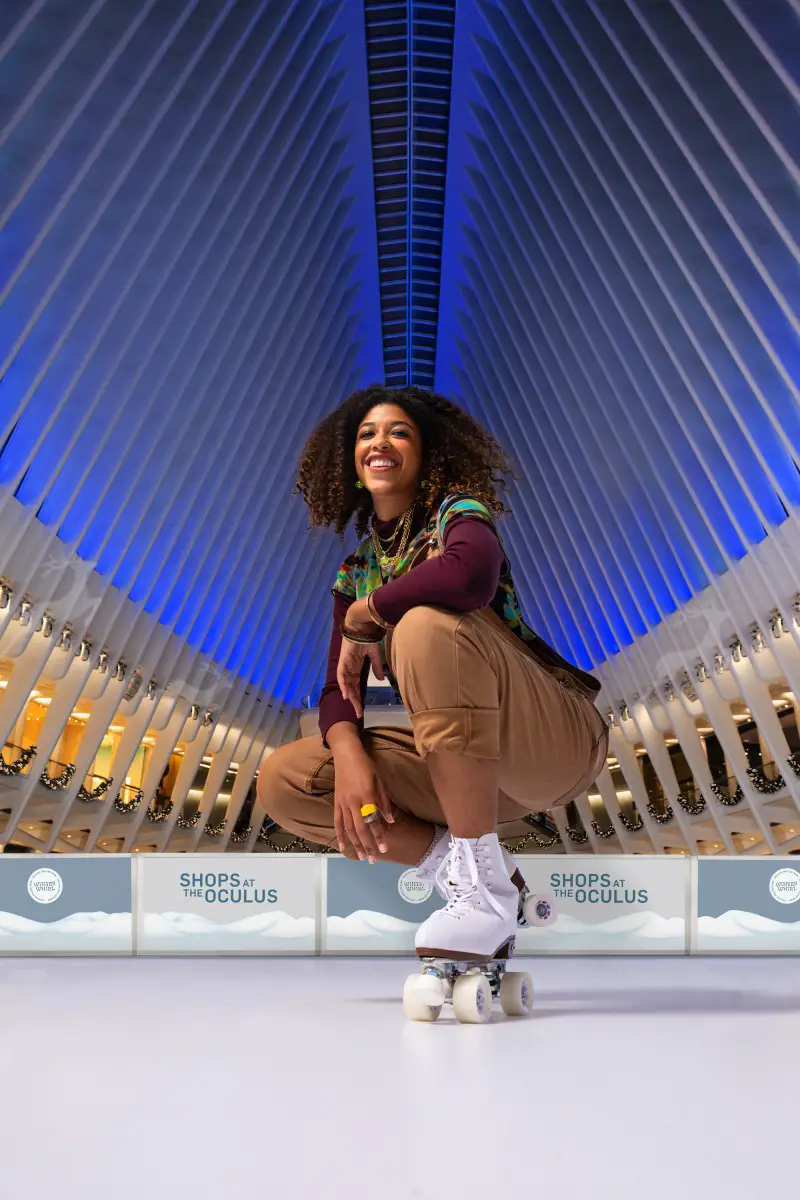 For the first time ever, you can roll inside the awe-inspiring architecture of The Oculus. Through January, strap on roller skates to enjoy the Oculus Winter Whirl Roller Rink. Look for live music, free gift wrapping, and plenty of food and drink options.
MUSEUM OF THE WEEK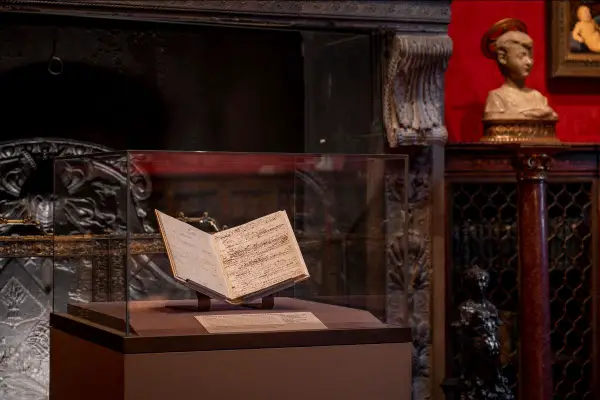 The Morgan Museum & Library gets into the holiday season with its annual display of the original manuscript of Charles Dickens' A Christmas Carol. Pay a visit on Sunday and catch a Winter Family Fair, with crafts, raffles, and members of The Grand Falloons, strolling as Dickens characters.
KRAMPUS' COVE

Enter an alternative universe of holiday decor as Krampus' Cove kicks off for the holiday season. Popping up at Someday Bar, enter a dementedly decked-out space that will immerse you in the creepier side of yuletide. There are open hours in addition to ticketed events, with cocktails keeping to the holiday theme.
SANTA'S SECRET

Moulin Rouge vibes meet the holiday spirit at Santa's Secret. Eight immersive installations—including gingerbread girls. rugged lumberjacks. and living snow globes—lead to a speakeasy finale with Christmas cocktails, a live band, and a risqué variety show.
HOLIDAY ACTIVATIONS AT AMERICAN DREAM
Shops. Dining. World-class entertainment. The range of activities at American Dream is jaw-dropping, just a blink from midtown on the Jersey side. Knock off your shopping list and get into the holiday spirit with tons of great activations. Get in the holiday spirit with Nick the Halls at Nickelodeon Universe, daily. Create endless holiday memories for all with Santa SpongeBob and the Elf Workshop where elves can help you write a letter to Santa, decorate ornaments, and create festive crafts. Everyone's favorite ogre will be decked out in Santa gear, ready for a photo op with the entire family, as Shrek the Halls joins DreamWorks Water Park. There's also skate with Santa at The Rink (select dates), nightly menorah lightings, live performances on The Dream Stage, and Holidays at the Avenue with festive decor.
EMPIRE OUTLETS ACTIVATIONS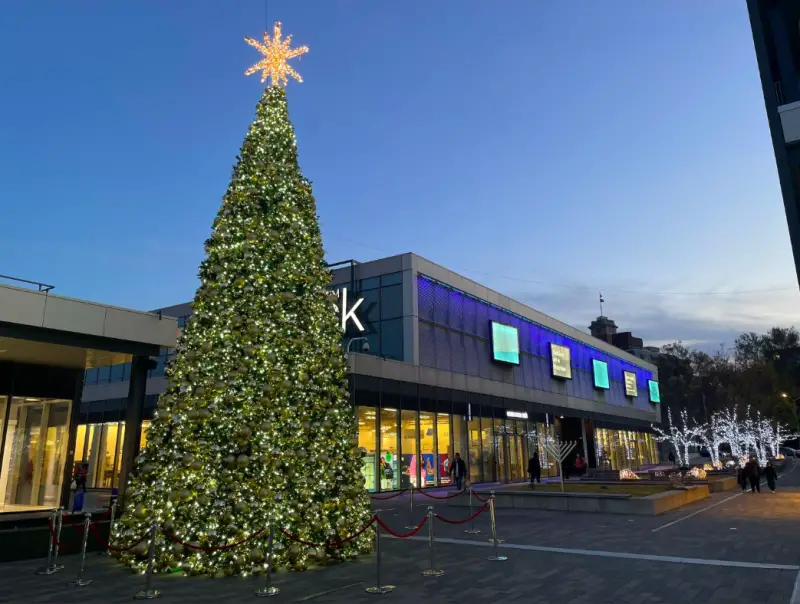 Empire Outlets is one of New York City's premier outdoor shopping, dining, and entertainment destinations, located on the Staten Island waterfront. Steps away from the Staten Island Ferry and the NYC Fast Ferry St. George Route, Empire Outlets is easily accessible from Manhattan, with picturesque views of the skyline and four levels of retail and food to explore. Visit for fantastic deals at the Gap Factory Store, Nike Factory Store, Old Navy Outlet, H&M, Banana Republic Factory, Guess Factory, Levi's Outlet, Nordstrom Rack, and many more. You can get into the holiday spirit with Empire Outlets as they host photos with Santa Claus himself:
»Dec 4-8: From 3-7pm
WORLD OF AI-MAGINATION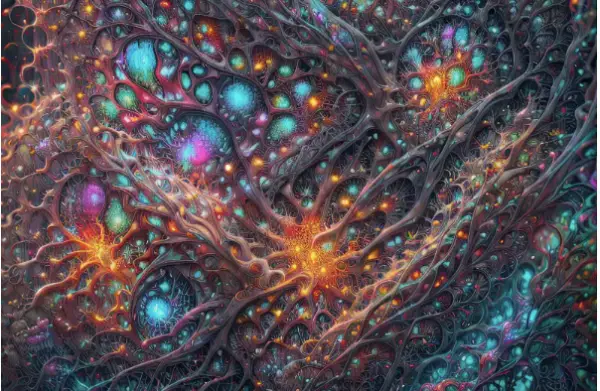 Head to the historic boiler room of Chelsea Market to experience the immersive space ARTECHOUSE, NYC's original home for digital art. You've never seen art like this before, as room-sized digital projections merge with sound design to create a cinematic experience. Open up fresh horizons at ARTECHOUSE's new show, World of AI·magination, a stunning large-scale experiential digital artwork. The show is a testament to the collaboration between human ingenuity and cutting-edge machine learning, involving the creation of over a million unique data sets. The result, with its mesmerizing audio-visual components, is a poetic homage to the ageless power of imagination.
HOLIDAY LIGHTS & MOVIE SITES BUS TOUR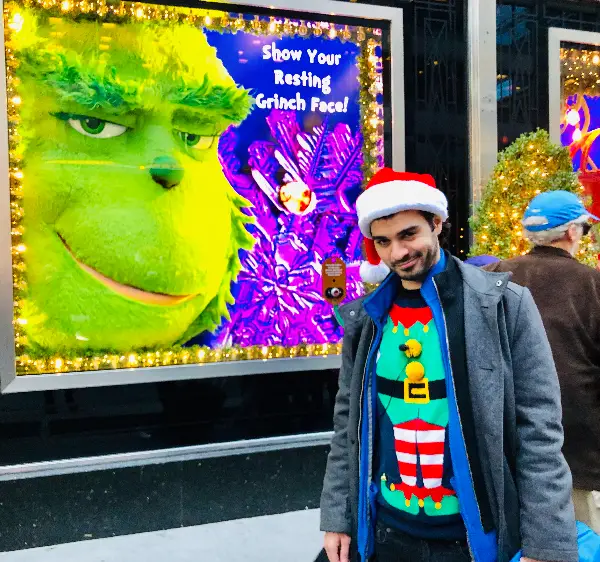 Premier TV and movie tour company On Location Tours has launched its annual "Holiday Lights & Movie Sites Bus Tour." This one-of-a-kind holiday sightseeing experience showcases New York City and some of its most famous locations from classic holiday movies. Miracle on 34th Street, Home Alone 2, Elf, and Eloise at the Plaza are just the beginning. You'll also get an up-close look at how the city sparkles during the holiday season, all from the comfort of a heated bus. Tour guides are locals, drawn from the theatre world, and they'll share behind-the-scenes info and intriguing trivia. Family-friendly and fun for all ages!
SKATE SEASON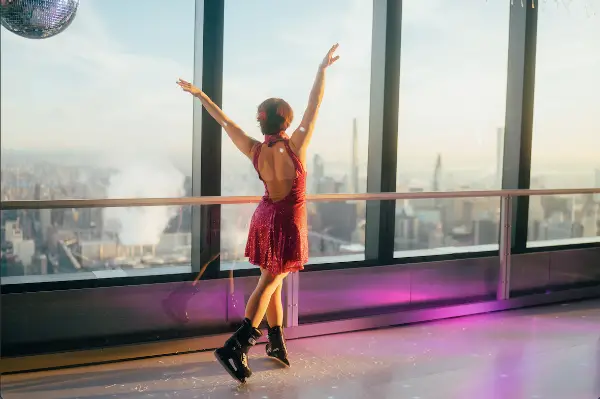 The imminent arrival of the holidays also means that it's ice skating time in New York City. Rinks don't come any higher—or more thrilling—than Sky Skate Presented by Dunkin', Edge's top floor, all-weather, indoor sky deck, open as of yesterday. Blades are free with your skate session ticket (30 minutes), which also includes admission to the observatory. 

(We've got the full rundown on the city's top places to skate here.)
THE CHRISTMAS SPECTACULAR STARRING THE RADIO CITY ROCKETTES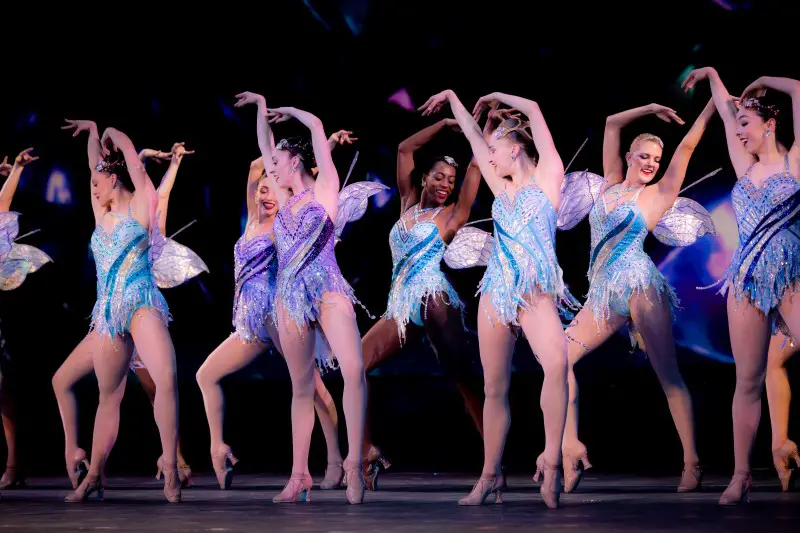 Image: MSG Entertainment.
One of the city's favorite holiday traditions returns as the Christmas Spectacular Starring the Radio City Rockettes has launched its new season. The Radio City Rockettes, the longest-running precision dance company in America, show off their intricate choreography and show-stopping numbers for adoring crowds of all ages. This year's show features the fan-favorite scene "Dance of the Frost Fairies," which was reimagined last year and portrays the Rockettes as fantastical winged fairies, performing alongside fairy-drones that dance high above the crowd. The Rockettes put on nine stunning numbers throughout the 90-minute production, showcasing more technically complex styles of dance than ever before. Get your tickets now for a legend that's been bringing the magic of Christmas in New York to life since 1933. Extended through January 4th!
PALEYLAND 2023
The Paley Center for Media preserves cultural history while exploring media's powerful shaping influence on society. Don't miss the institution's annual holiday extravaganza PaleyLand, where five floors transform into a winter wonderland. Highlights include photo ops with Santa, a stunning menorah, meet-and-greets and photos with beloved holiday characters like Rudolph the Red-Nosed Reindeer, Bumble the Abominable Snow Monster, Hermey the Elf, Blizz the Snowman, and a Toy Soldier, as well as screenings of holiday shows and other seasonal specials. For kids young and old, there's an enchanted gingerbread house with a whimsical swing, a holiday sleigh, and an interactive igloo straight from the North Pole. One more major highlight: the Paley Express, a magical holiday train display that captures the spirit of the holidays and the imagination of all who visit PaleyLand.
ASTRA LUMINA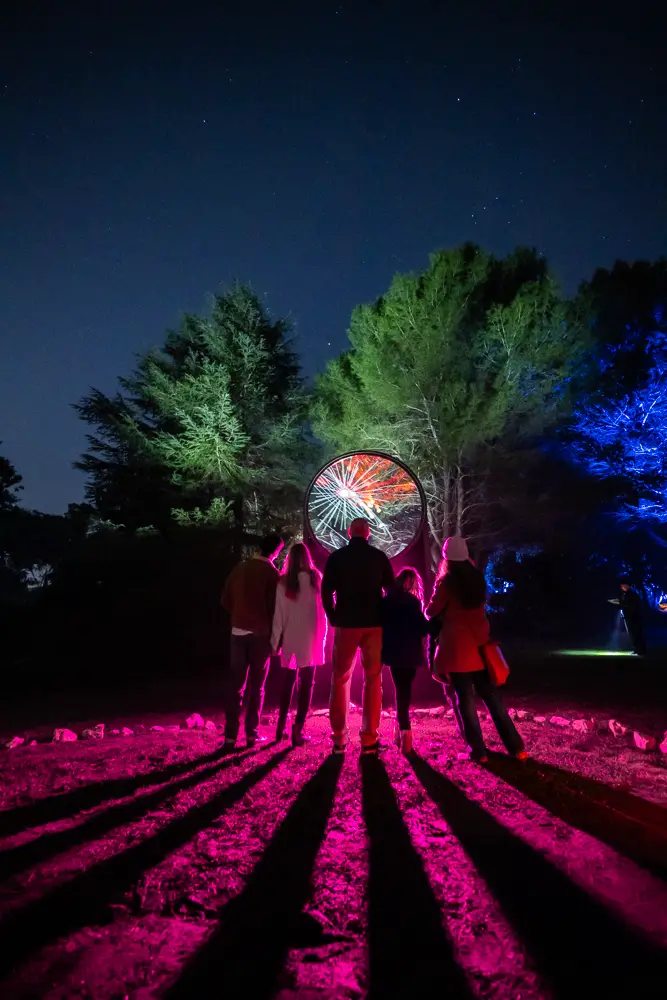 Enter a world of light at newcomer Astra Lumina, which is now open at the Queens Botanical Garden. An illuminated nature walk brings a series of glowing installations. The experience includes a photo booth, gift shop, and food and drink.
WHISKEY WONDERLAND
Great Jones Distilling Co. is Manhattan's first and only whiskey distillery since Prohibition. Their NoHo location celebrates whiskey past and present along with the culture of Prohibition-era New York. Gain in-depth insight into the whiskey distilling operation through a tour of the distillery. Learn the basics of the whiskey-making process and end your experience with a guided tasting of their core whiskeys. Great Jones also offers cocktail-making classes and food pairing experiences, plus an in house restaurant, serving craft cocktails and a curated menu using only the freshest New York state ingredients. Make the most of the season as the venue's Whiskey Wonderland returns. Look for a holiday speakeasy with cold-weather cocktails, inspired decor, and a seasonal menu with bites like buttered pretzels and chocolate fondue. Through January.
FROST FEST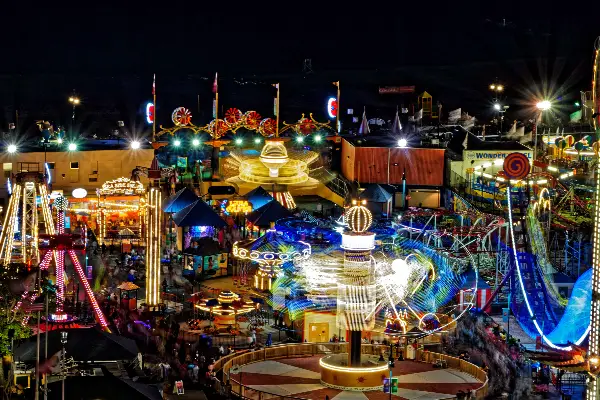 Luna Park is extending its season for the first time ever as it launches Frost Fest. Look for activations like an outdoor rink, photo ops at Santa's Wonderland, a holiday market with bites and gifts, sparkling lights, and a selection of rides and attractions staying open long after the beach crowds have gone (yes, that does include the Cyclone.)
WINTER LANTERN FEST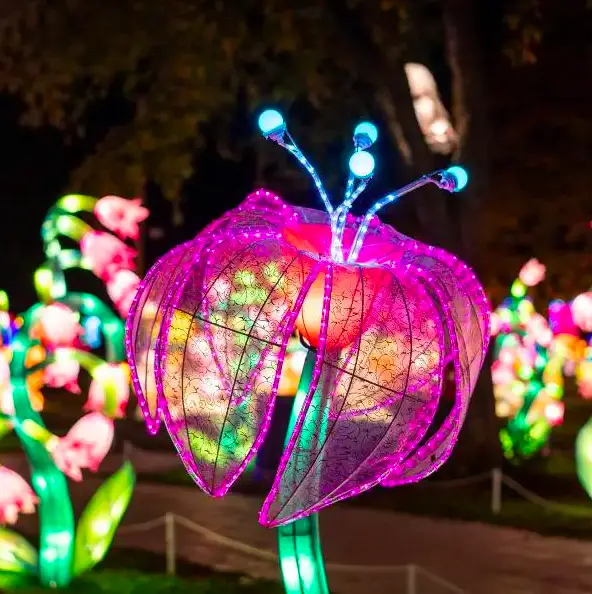 More than one-thousand handmade Chinese lanterns and lights have transformed the Queens County Farm Museum. Inspired by Chinese myths and zodiac, the illuminations will include swings and seesaws, making for some stellar photo ops.
SLEYENDA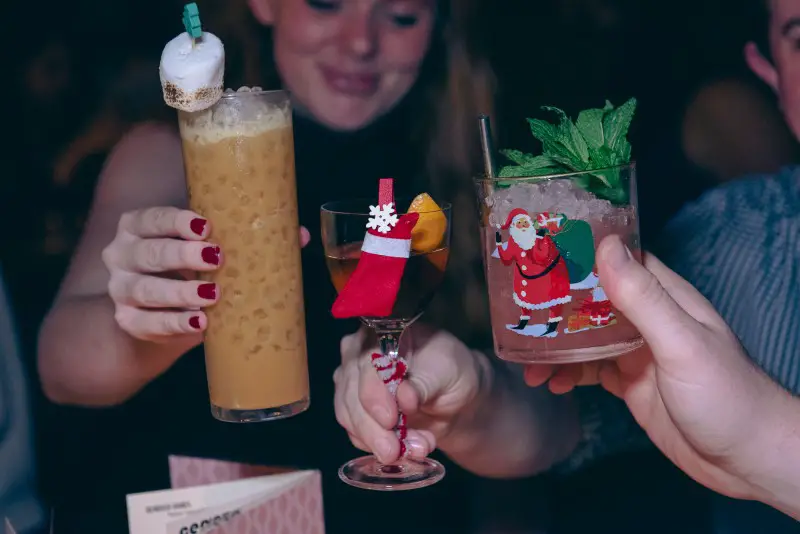 Photo: Gabi Porter.
Brooklyn craft cocktail bar Leyenda has transformed into the 5th annual Sleyenda. Head to toe seasonal decor meets handcrafted cocktails in festive glassware. Think Coquito Ho Ho Ho, Mexican hot chocolate, and the frozen Candy Striper with maple syrup and peppermint.
HOLIDAY POP UP
Miracle on 9th Street has launched their annual pop up holiday bar. Expect cocktails in novelty glasses and plenty of lights, snow, and Santa.
WINTER WONDERLAND
Watermark has again transformed for the season with Santa's Winter Wonderland. General admission comes with a complimentary hot chocolate (regular or boozy), or opt for a heated glasshouse experience. Expect Christmas trees, games, make-your-own-s'mores, and visits from Santa himself every day of the run.
THE RETURN OF A CITY LEGEND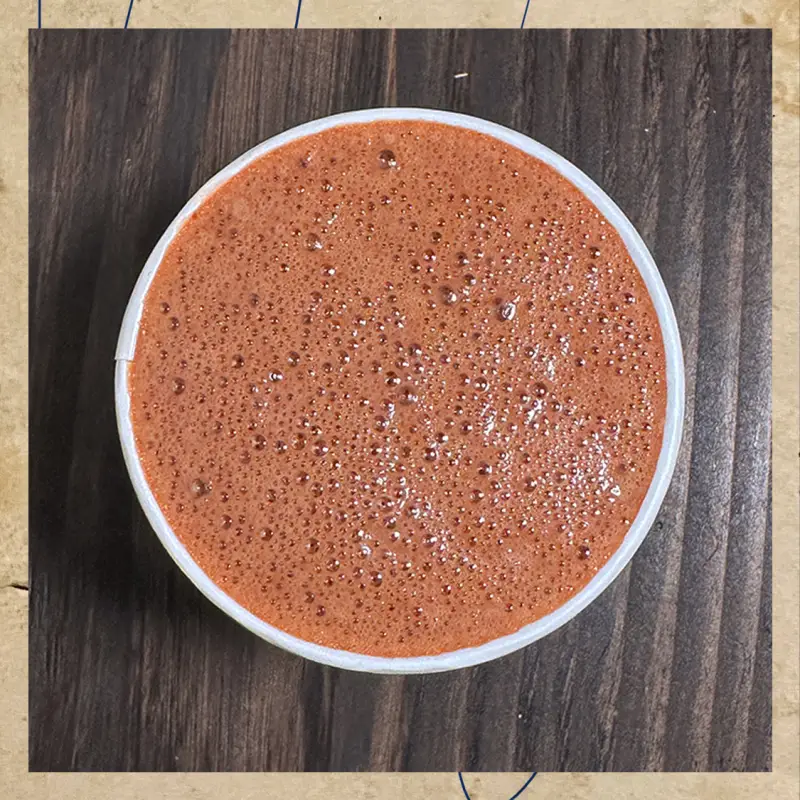 The temperature has finally turned which is nice timing for this pop up at Urbanspace Vanderbilt. Maury Rubin—creator, baker, and hot chocolate maker of the late City Bakery—is once again serving up the city's favorite hot chocolate. The Color of Chocolate Pop Up features milk and dark chocolate versions, with special flavors rotating in and a daily Happy Hour with booze-infused takes.
CANDY COTTAGE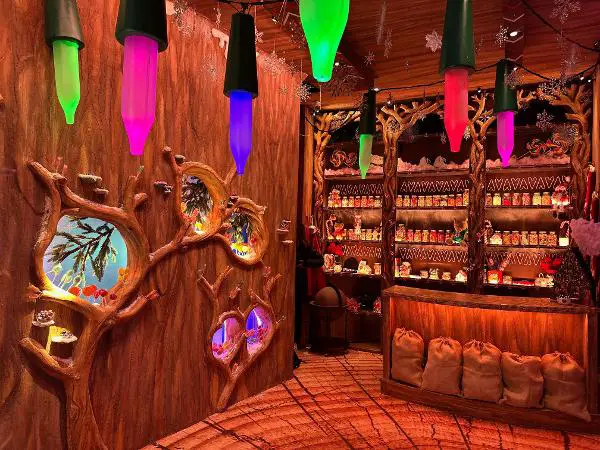 Immerse yourself in a sugar rush as The Candy Cottage of Christmas Magic starts its holiday run. You'll begin inside of a Christmas tree, where guests are encouraged to pluck candy right off the walls. A scavenger hunt through Rock Center follows.
THE 2023 ROCKEFELLER CENTER CHRISTMAS TREE
Image courtesy of Diane Bondareff, AP Images for Tishman Speyer.
The towering tree in Rockefeller Center is an international symbol of the holiday spirit. The lights shine daily from 5am to midnight (on Christmas Day it's lit for 24 hours). The tree will be on view until January 13th.
Tree Talk—Did You Know?
1. This year's tree, a Norway Spruce as is tradition, comes from Vestal, New York, a suburb of Binghamton. Rockefeller Center Chief Gardener Erik Pauze spotted the Spruce back in June, and watered and cared for it since, up until it took its trek to NYC a few weeks ago.
2. It is 80 feet in height and 43 feet in diameter.
3. It is between 80 and 85 years old and weighs 12 tons.
4. The star, designed in 2018, contains 70 spikes covered in 3 million crystals, and weighs around 900 pounds alone.
5. In addition to the star, the tree is adorned with over 50,000 lights, all of them energy-efficient LEDs, which not only results in less power output overall, but also allows for brighter color bulbs!
6. Following the holiday season and the display period, the tree's wood is chopped and donated to Habitat for Humanity, where it's then used to help build homes across the country. The wood is even branded with a special stamp, denoting its key involvement in cementing Rockefeller Center history. —Matt Smith
HALL DES LUMIÈRES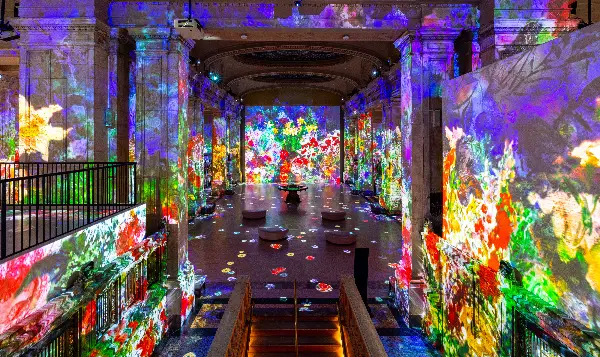 Chagall, Paris – New York, devoted to the unclassifiable artist Marc Chagall (1887-1985), is now open downtown. Beyond painting, Chagall's work in theater, costumes, sculpture, ceramics, stained glass, mosaics, and collage are all part of the digital immersion here. The projections are enhanced by inspirations like klezmer, jazz, and classical music. Hall des Lumières in Lower Manhattan is the setting, where a landmark Beaux-Arts former bank provides an elegant backdrop for the art.
MET OPERA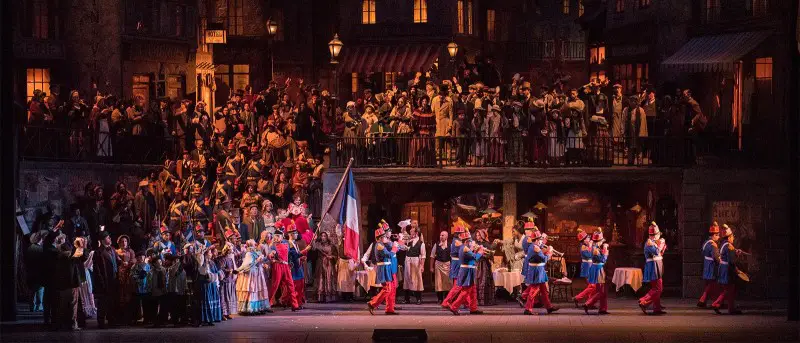 Experience the world's greatest singers on the world's greatest stage. The Metropolitan Opera has launched a visionary new season, performed in the heart of Lincoln Center. A highlight is Giacomo Puccini's timeless tragedy La Bohème. Maestro Carlo Rizzi takes the podium to oversee Franco Zeffirelli's magnificent production.
SATIN DOLLZ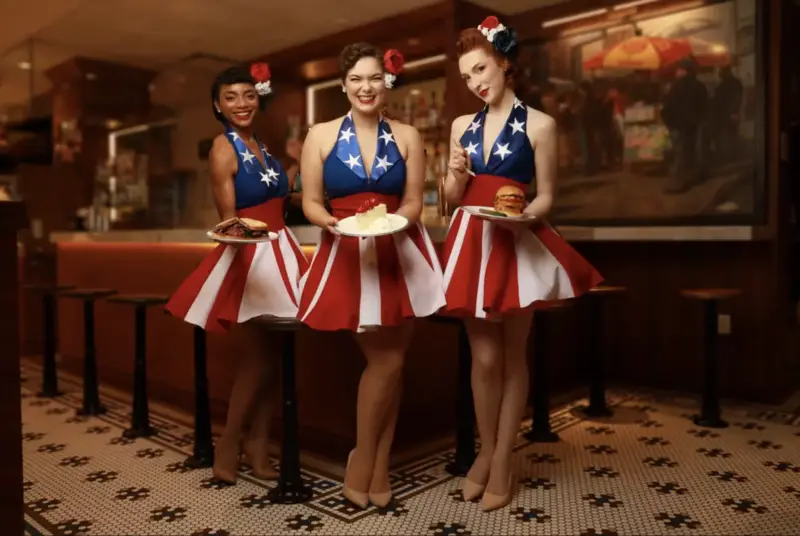 Photo: Joshua Kessler.
Vintage pin-up-inspired performers The Satin Dollz are hosting enchanted evenings at the USA Brooklyn Delicatessen at 211 W. 43rd St. (btw. Broadway and Eighth Ave). Drawing on the timeless classics of the '40s and '50s, diners can enjoy high-energy performances as the Satin Dollz weave their way through the aisles, providing entertainment while you dig into first-rate comfort food. Expect plenty of sizzle and sass. Show nights are Fridays and Saturdays at 8pm and Sundays at 4pm through the end of the year. No cover charge. Now featuring a festive holiday theme, starting Friday! RESERVE NOW so you don't miss out.
BEST IN SHOW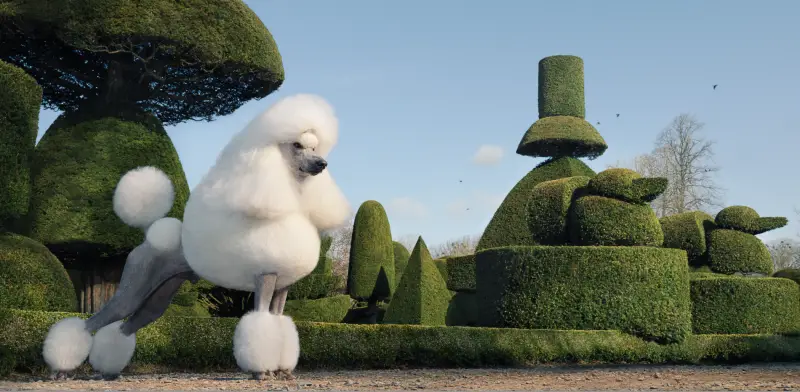 Topiary © Tim Flach.
Fotografiska New York is a museum experience for the modern world, with a vibrant atmosphere unlike any other NYC museum. Music is playing throughout, drinks from coffee to cocktails to champagne are served and allowed anywhere in the museum, and they're open late every night. Exhibition Best in Show: Pets in Contemporary Photography explores the role our furry (and feathered) friends have played in culture. Take a playful look at how animals stand in as representations of status, power, loyalty, compassion, and companionship through the perspectives of two dozen global photographers. Among the works on view are examples by William Wegman, famed for his portraits of his Weimaraners; Walter Chandoha, the world's first professional cat photographer; Sophie Gamand, known for her touching, sensitive photographs of dogs taking baths; and Martin Parr's satirical portrayals of pets across social classes.
NEW FOOD HALL AND PARK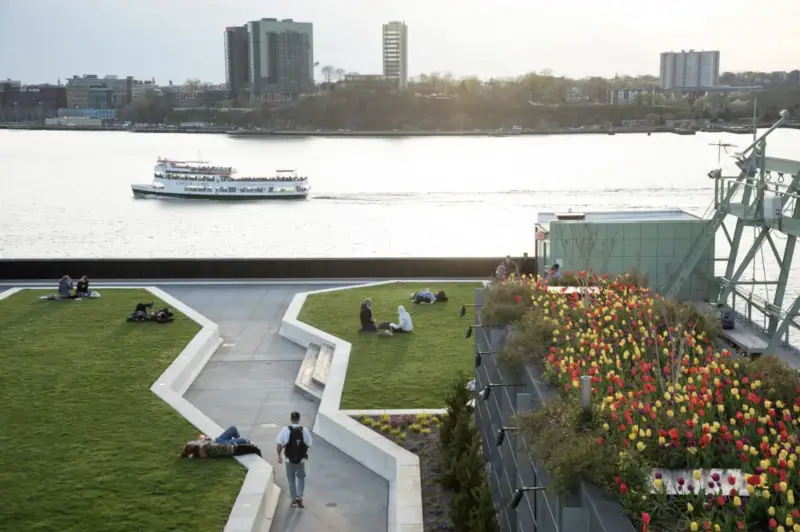 Market 57, a celebration of the city's local, independent food culture, is now open. Led by The James Beard Foundation, the Hudson River Park food hall brings everything from lobster rolls to dim sum to homestyle Indian cuisine. Up top you'll find a 2-acre rooftop park, with picnic opportunities and epic sunsets. Special programming is presented by Platform by JBF.
A NEW RESIDENCY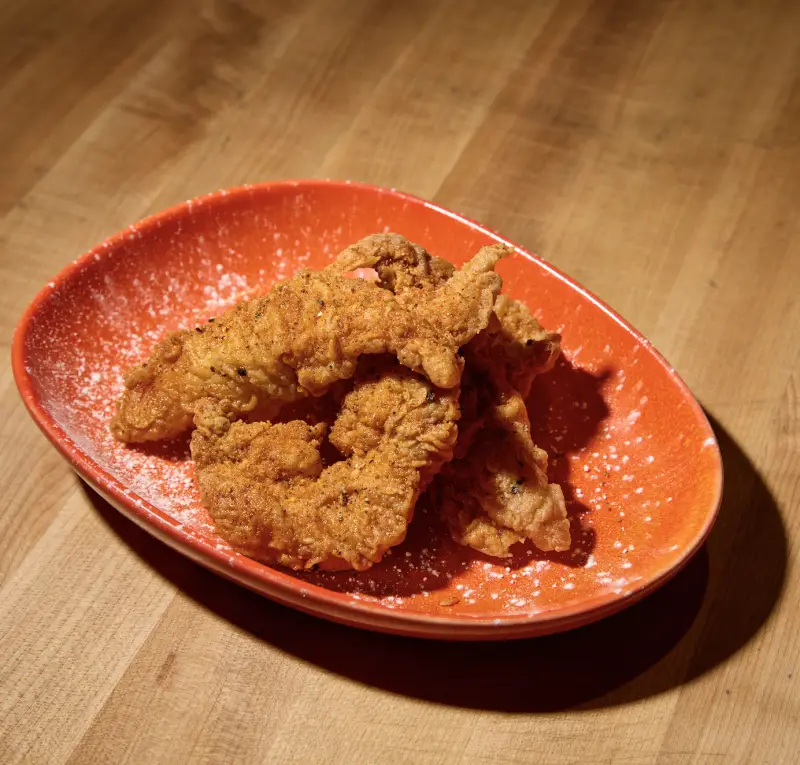 Maryland fried chicken samples © David Chow / courtesy of The James Beard Foundation.
Market 57 is driven by The James Beard Foundation, which has launched the Good To Go by JBF Residency. HoneyBunny Chicken and Biscuits by Chef Jared Howard is the first focus, specializing in Maryland fried chicken, garlic-butter biscuits, Chesapeake seafood burgers, and the HB buttermilk Caesar salad.
SUMMIT ONE VANDERBILT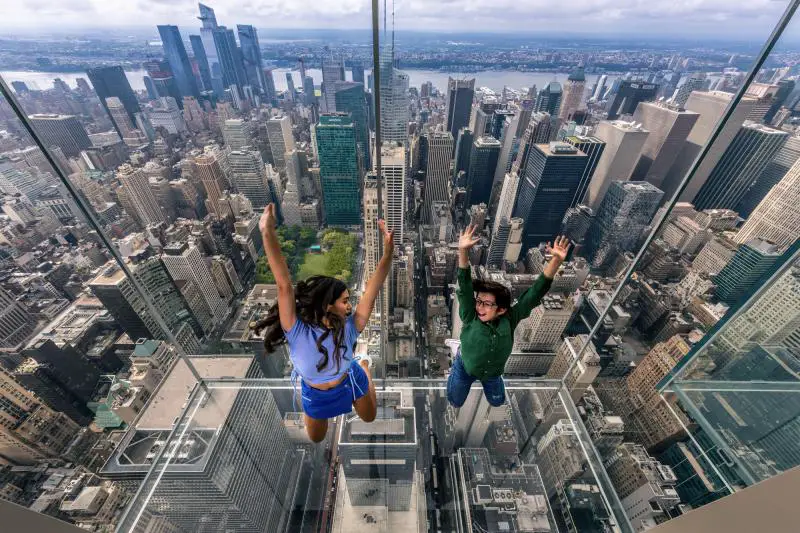 SUMMIT One Vanderbilt blends elements of art, technology, architecture, and thrill to take the concept of "observation deck" to entirely new heights. With three floors of immersive space that will challenge, inspire, and thrill, guests can awaken their senses and surrender to new perceptions of what is possible. Consisting of 30,375 square feet of mirrors and sweeping 360-degree views of Manhattan, SUMMIT offers one of the most Instagrammable experiences in the world. Beyond the photo-op, guests are encouraged to interact with the experience through floating orbs in the "Affinity" room, cloud portraits in the "Unity" room, and a trip on the world's largest external glass elevator, "Ascent."
(For a holiday gift they'll always remember, check out SUMMIT's digital gift cards for tickets to this midtown thriller.)
GRAND HOLIDAY BAZAAR
Every Sunday on the Upper West Side you can check out Grand Bazaar NYC, the city's largest curated market—and most distinctive. This week you'll also find the Grand Holiday Bazaar. Shop indoors and out from over 220 hand-picked independent local artisans, designers, craft-makers, vintage and specialty dealers, and food entrepreneurs that can't be found anywhere else. Browse unique offerings like one-of-a-kind handmade holiday decorations, candles, skincare, fashion, handbags, vintage accessories and collectibles, handmade jewelry and furniture, and rare antique silver and glassware. Come hungry! There are great artisanal bites as well.
CULTURAL THINGS TO DO IN NYC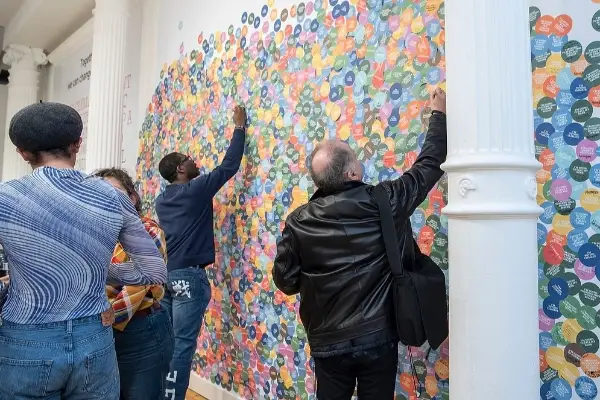 Photo: Sari Goodfriend.
The Climate Museum's new exhibition, The End of Fossil Fuel, is now open. The show explores the roots of the current crisis while also sharing the stories of victories by climate justice communities. A 45-foot mural by award-winning artist R. Gregory Christie envisions a just future. There's also a sticker wall, where visitors  can commit to action. The exhibition and its related programming are all free.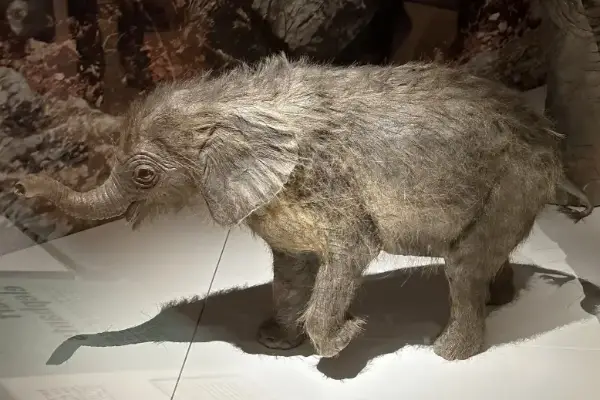 Photo by Linda Sheridan.
How do elephants "hear" with their feet, use the 16 muscles in their trunks, or reshape the forests and savannas they live in? The Secret World of Elephants, a new interactive exhibition at the American Museum of Natural History, explores the astounding minds, bodies, and interactions of the Earth's largest land mammals.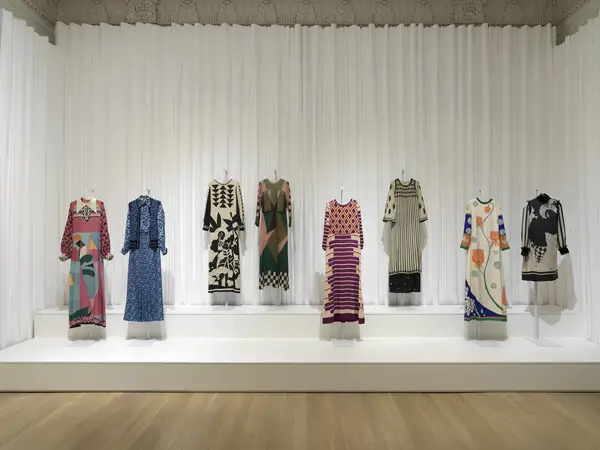 Image: Installation photo by Dario Lasagni. Courtesy the Jewish Museum, NY.
New Yorkers love their fashion exhibitions and there's a new one at The Jewish Museum. Mood of the moment: Gaby Aghion and the house of Chloé is the first museum exhibition to honor visionary Jewish entrepreneur Gaby Aghion (1921-2014) and her legacy as the founder of the French fashion house Chloé. The show casts new light on the label's 70-year history with 150 garments and materials from the Chloé Archive.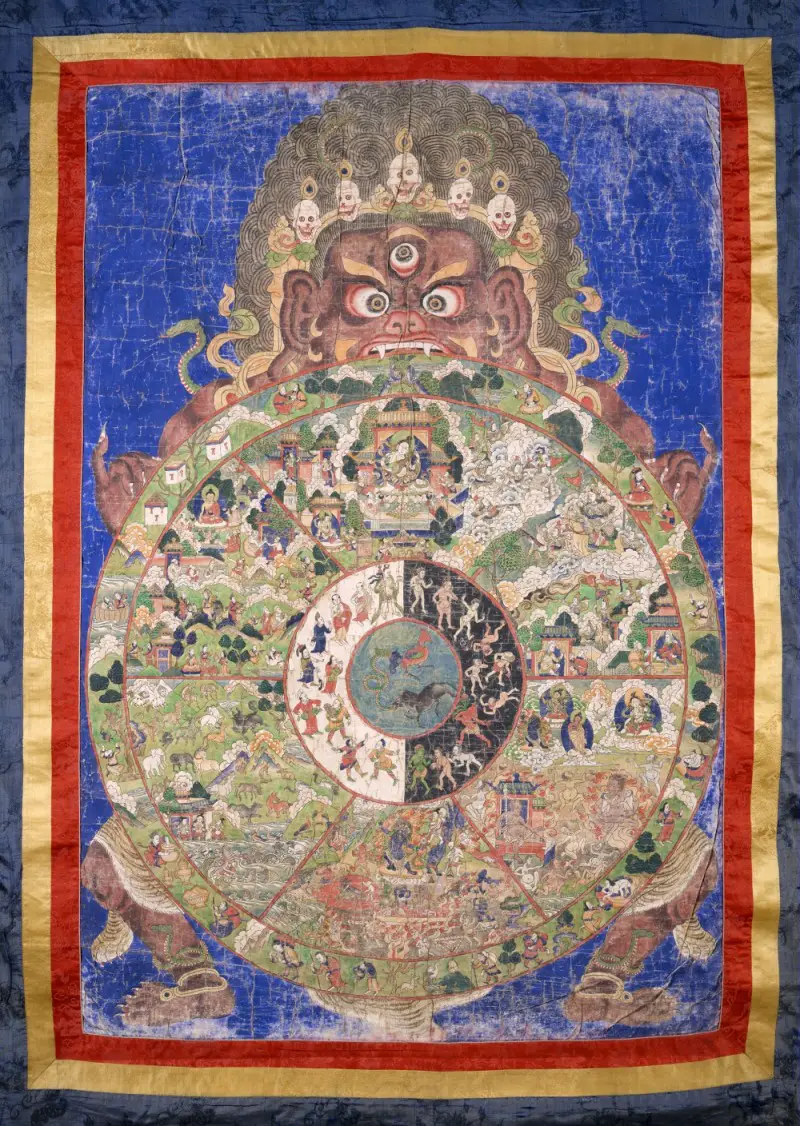 Wheel of Life; Tibet or Mongolia; 19th century; pigments on cloth; Rubin Museum of Art; gift of Shelley and Donald Rubin; C2006.66.131 (HAR 78).
Chelsea is home to the Rubin Museum of Art, dedicated to the art and culture of the Himalayas. You can get an overview of the Rubin's collection in current exhibition Gateway to Himalayan Art, which introduces visitors to the main forms, concepts, meanings, and traditions of Himalayan art. The latest exhibit at the Rubin Museum of Art brings together the art of Christianity and Tibetan Buddhism. Get a look at visions of the afterlife through "Death Is Not the End," which includes oil paintings, bone ornaments, prints, sculptures, and ritual objects spanning 12 centuries. Through January 14th, 2024.
In a city where dogs seem to be prancing down every street corner, and napping by every outdoor table, it's no surprise that there's an entire museum dedicated to them. The permanent collection at the AKC Museum of the Dog includes a treasure trove of dog-related art and artifacts, from watercolors and prints to bronzes and ceramics (including some of the world's finest porcelain makers, from Royal Doulton to Meissen). Current exhibition Fashionable Dogs (through the end of 2023) tracks the arc of canine popularity, diving deep into the rise and fall of breeds like the Borzoi, Greyhound, Poodle, Pekingese, Japanese Chin, French Bulldog, and Great Dane.
The Upper East Side is home to some of the most famous institutions in the world. The Frick Collection is known for its focus on European sculpture and decorative arts, as well as Old Master paintings. While its permanent location is closed for renovation,  a selection can be seen at Frick Madison, where the holdings benefit from the fresh perspective provided by a very modernist, mid-1960s temporary home.
Celebrating works of art created in Austria and Germany, the Neue Galerie focuses on important movements of the 20th century. Inside an immaculate Beaux-Arts mansion you'll find decorative objects and famous paintings by the likes of Gustav Klimt, Paul Klee, and Egon Schiele.
Further uptown is The Museum of the City of New York, which interprets, celebrates, and documents New York—past, present, and future.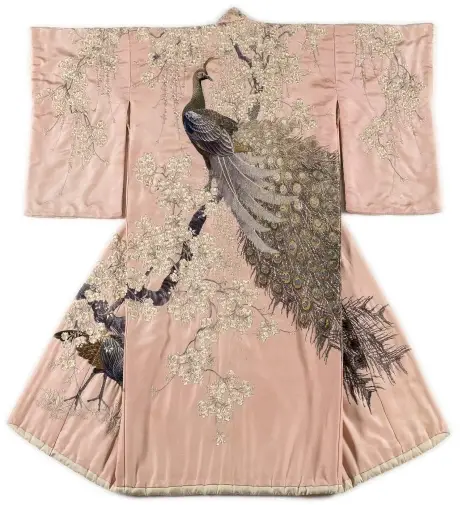 Unidentified artist, Kimono with Peacock and Tree Design, silk embroidered on silk crepe, San Diego Museum of Art, Gift of Kenneth Brown and John Siglow, 1975.22.
New at Asia Society is a fresh look at the art of Japan's Meiji era (1868-1912). Landmark exhibition Meiji Modern: Fifty Years of New Japan shows off a pivotal era of transition, reflecting a renewed global awareness and a dynamic mix of old and new. Expect paintings, prints, photos, sculpture, enamel, lacquer, embroidery, and textiles, through January 7th.

The emerald and diamond necklace and bracelet set—commissioned by Prince Karim Aga Khan IV for his wife in 1971—boasts yellow gold, diamonds, and 477.58 carats of stunning Colombian emeralds (detail view). This intricate set can be transformed from a luxurious tiered necklace into a pair of matching bracelets and a stylish pendant-clip. Photo: Van Cleef & Arpels.
Go green at the latest exhibition at the American Museum of Natural History. Garden of Green features 44 pieces of exquisite jewelry, including 32 displayed for the first time in the U.S., highlighting a century of design by French high jewelry house Van Cleef & Arpels. Emerald, peridot, malachite, chrysoprase, green chalcedony, and jadeite jade are all on display, along with the chance to learn more about what the gems tell us about our planet.
Photo: © Slinkachu, Fever.

Think small. After successful runs in Europe, the Small is Beautiful: Miniature Art Exhibition has arrived in NoHo. Gain a fresh appreciation for detail as you explore 130 miniature works of art at this pop up experience. Great for kids, or adults looking to reconnect with childhood fascinations with small-scale universes.
More on NYC museums and current exhibitions can be found here.
IMMERSIVE THINGS TO DO IN NYC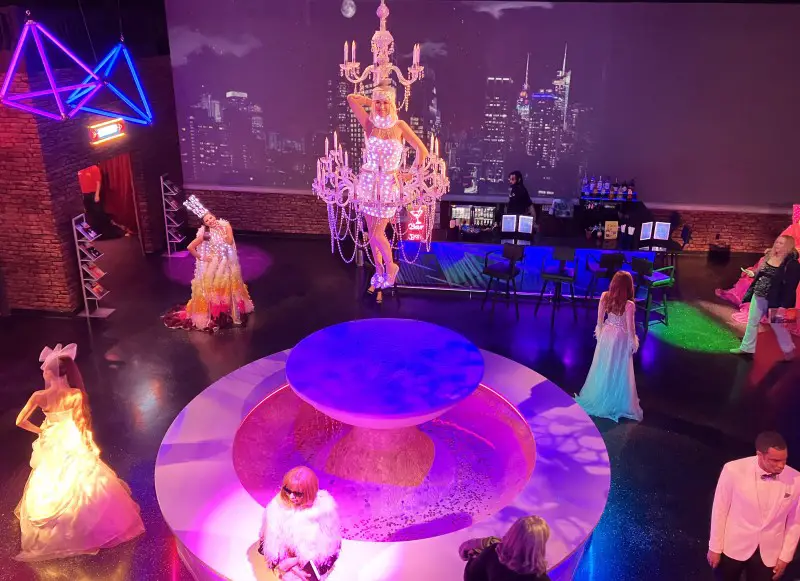 New York City is famous for its gala culture. For the first time ever, you can immerse yourself in the scene right in Times Square. The Madame Tussauds flagship holds 19 celebrity figures, including new and never-before-seen wax figures of Ariana Grande and P. Diddy, at the Glow Gala.

(If your tastes are darker, don't miss Madame Tussauds's Warner Bros. Icons of Horror, displaying chillingly lifelike wax figures within four fully immersive scenes. Celebrate legends, including Pennywise and Regan from The Exorcist. If you dare.)
THINGS TO DO IN NYC: LIVE PERFORMANCES
LIVE BEATS & MORE DOWNTOWN
Downtown has one destination for eclectic, compelling music. The programming at the East Village's Drom runs from jazz, rock, electronic, soul, and funk to international music. Sample the world from within an authentic New York space this week.Friday night brings roots rock from Brooklyn's American Nomads. Saturday features premiere Doors tribute show The Soft Parade, performing their annual Jim Morrison birthday show. Monday nights belong to The Mingus Big Band, celebrating the music of legendary composer/bassist Charles Mingus. Tuesday brings the high-energy live show of the Silver Arrow Band. Coming up Wednesday, December 13th: Steven Bernstein's Millennial Territory Orchestra Holiday Party, featuring Brooklyn-born jazz vocalist Fay Victor.g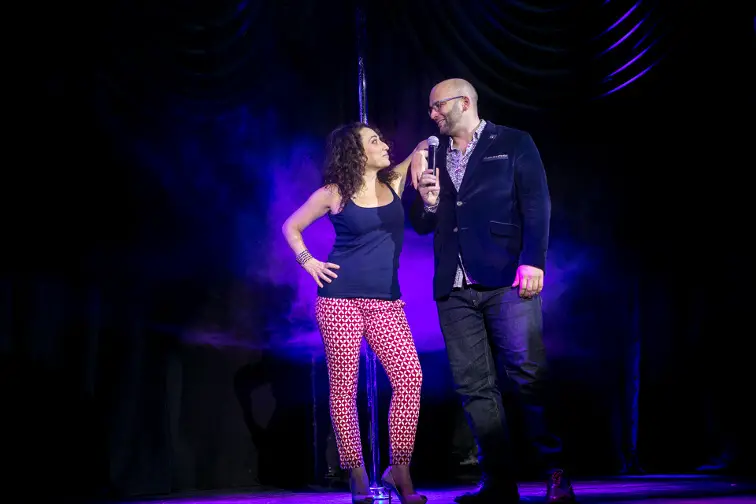 JoAnna Ross and Dan Goodman, photo by Paul Park.
Drom is also your local choice for comedy and pole dancing. Schtick A Pole In It has for the past 9 years been NYC's best (and only) comedy and pole dancing show. Comics tell jokes and pole dancers pole dance. Laugh lines alternate with death-defying tricks. If you don't see shows like this, why are you even paying NYC rents? The show has just expanded to four dates a month as part of an open-ended run. Tickets and more information are here. 
LIVE JAZZ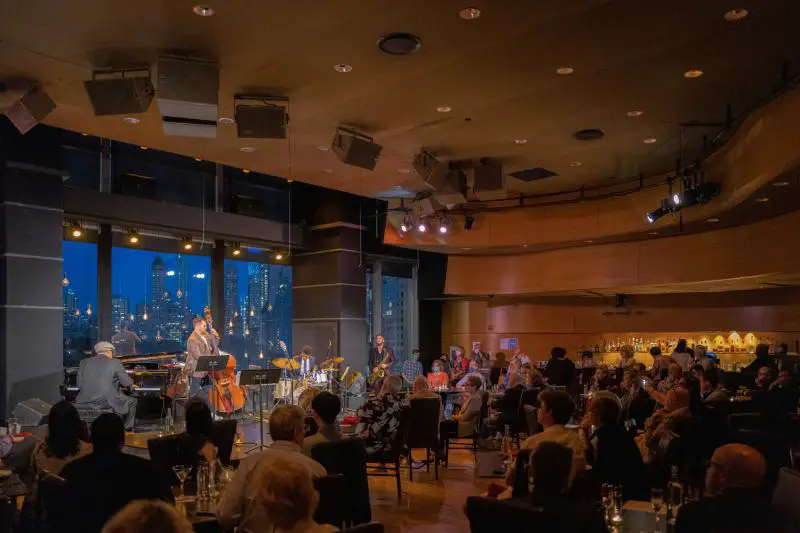 Photo by Lawrence Sumulong.
For world-class musical experiences, head to Jazz at Lincoln Center's intimate Dizzy's Club. You'll find a warm ambiance, a tasty seasonal menu, and panoramic views of the Manhattan skyline. There are shows nightly, in addition to Late Night Sessions Thursdays through Saturdays, starting at 11:15pm. Dizzy's space was expressly designed for superior live jazz experiences—you'll hear the difference at every show!
LIVE MUSIC AND FINE WINE AT CITY WINERY

Adam Pass/City Winery.
City Winery New York City at Hudson River Park brings together great bites, wine to match, and views to remember. Enjoy brunch, lunch, or dinner in City Winery's restaurant and wine bar, where the food is meant to be paired with a great glass of wine. They're open daily, with two stages hosting a stellar array of music and comedy. At noon on Saturday, Paul Shapiro's Holiday Brunch brings a sax-led band playing like a juke joint combo, with vocal assists by Cilla Owens and Eleanor Reissa. That night there's soulful R&B at Kenny Lattimore's Christmas & Love show. Sunday mornings see the Beatles Brunch with Strawberry Fields. Live music meets an unlimited brunch buffet, with bottomless brunch cocktail packages available; children get in free. Sunday evening don't miss the big band antics of the Squirrel Nut Zippers Holiday Caravan Tour 2023. Coming up on Tuesday, December 12th, embrace the magic of Winter at the Winery, an annual seasonal wine dinner highlighted by a five-course tasting menu.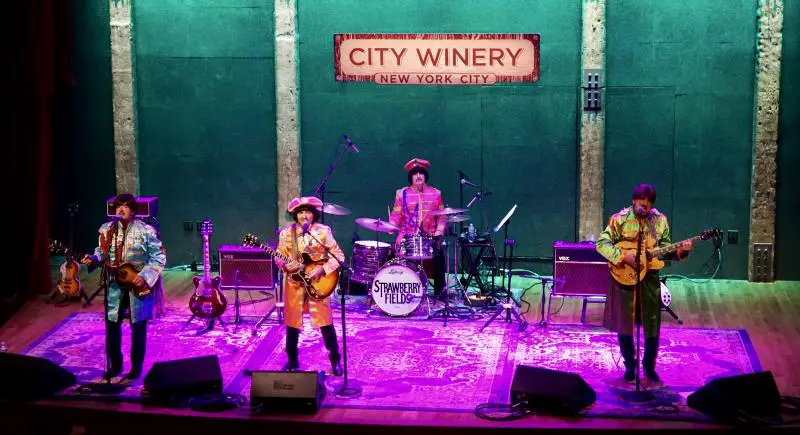 Strawberry Fields. 12pm in The Loft; Ultimate Beatles brunch concert (buffet brunch included in ticket price; free admission to children under 12)
https://citywinery.com/newyork/Online/article/new-york-strawberry-fields-lp-2023 
Strawberry Fields is the closest you can get to seeing the Beatles perform live! Close your eyes, you won't believe your ears! These four acclaimed musicians deliver a unique theatrical experience. They take audiences of all ages on a chronological journey through the Beatles timeless catalog. The use of costumes and vintage instrumentation and amplification delivers a truly authentic audio and visual experience.
THE ORIGINAL NYC TALENT SHOW
For coming up on 15 years, The Original NYC Talent Show has stood out as a rare stage experience showing off the eccentric, unparalleled talent native to New York City. Recently relaunched downtown, you can catch it every Tuesday at 7:30pm at the Lower East Side's iconic Slipper Room. Talents as diverse as Hannibal Buress, Janeane Garafolo, Colin Quinn, and Jim Gaffigan have appeared and audience members are invited to sign up and perform. As Victor Varnado (who co-hosts with Pam Wess) puts it, "The NYC Talent Show transcends being just a talent show. It's a grand celebration of performance art, embracing everything from the sublime to the peculiar. Every act that steps onto our stage embodies the audacious, raw, and enthralling spirit of New York."
EVEN MORE THINGS TO DO IN NYC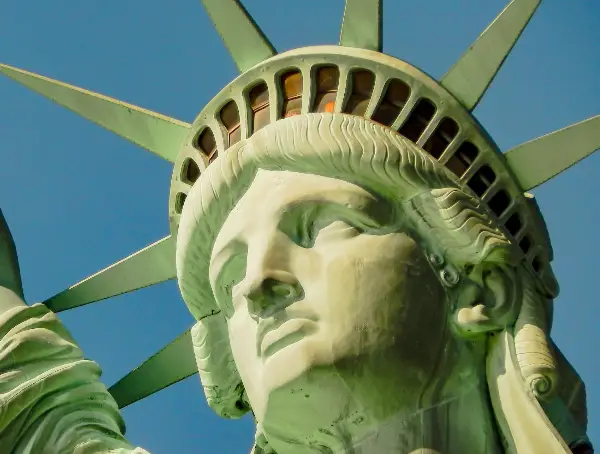 Photo by Sarah Brown on Unsplash.
After a long Covid pause, the crown of Lady Liberty is once again open to visitors. This icon requires a 162-step climb (there is no elevator) but will reward you with an entirely unique perspective on the city. Along a double-helix spiral staircase you'll see the intricate structure that keeps the statue standing, capped by 25 windows overlooking New York Harbor.
CALLING ALL SWIFTIES....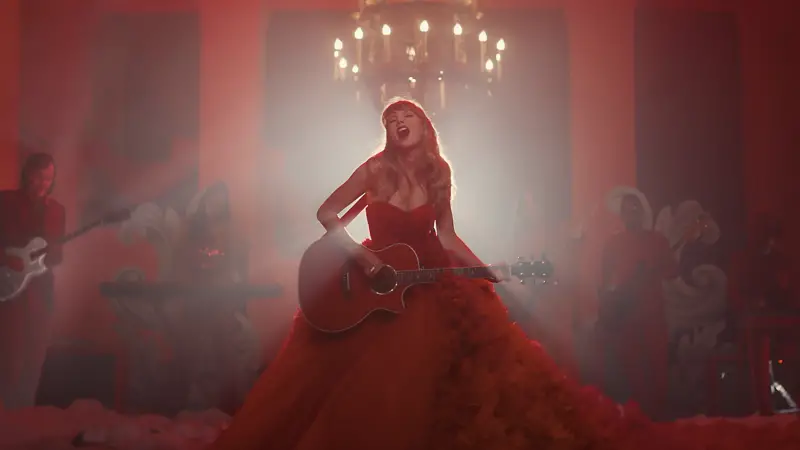 "I Bet You Think About Me" video still: courtesy of TAS Rights Management.
Calling all Swifties! The Museum of Arts and Design has launched a new career-spanning look at the 12-time Grammy winner. Taylor Swift: Storyteller shows off concert and music video fashion, along with props, jewelry, and ephemera. Projections of music videos round out the experience, which uses timed tickets to limit crowding.
...AND POTTERHEADS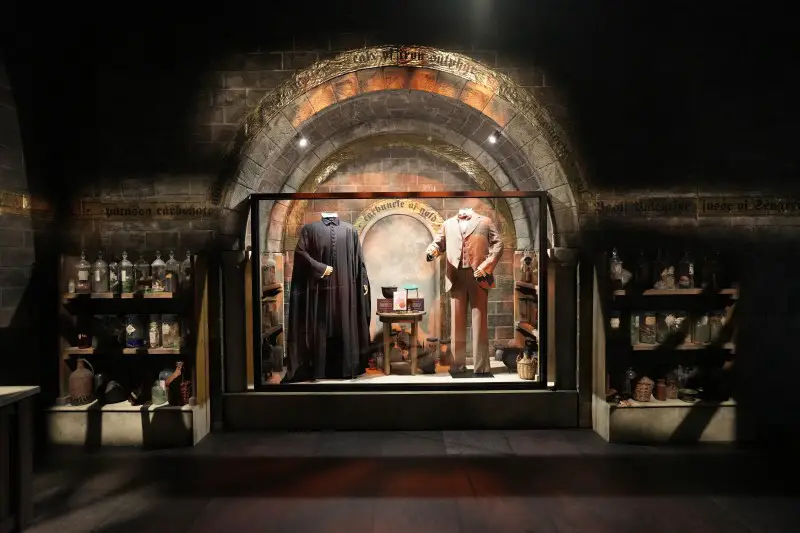 Calling all Potterheads! The sprawling new interactive experience Harry Potter: The Exhibition is now open near Herald Square. Journey through the iconic moments, characters, settings, and beasts of the Wizarding World. Brew potions in the Potions Classroom, predict the future in Divination, pot a mandrake in the Herbology Greenhouse (it smells amazing), and use your digital wand to defeat a boggart in Defense Against the Dark Arts. Afterwards, check out the shop for Butterbeer, wands, jackets, and a large selection of Potter merchandise. Due to popular demand, the experience has been extended until January.
Just in time for the holidays, take advantage of a "Sirius" Black Friday promotion. From Black Friday through Cyber Monday, guests can save 25% off admission for visits beginning December 1st. Tickets here.
HARMONY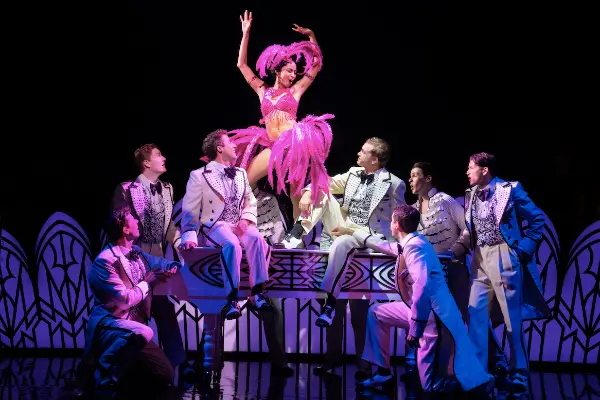 Allison Semmes as Josephine Baker and the company of Harmony. Photo by Julieta Cervantes.
Featuring an original score by Barry Manilow and Bruce Sussman, this new musical is based on the true story of the Comedian Harmonists, a group who sold millions of records, made dozens of films, and sold out mega theaters during the 1920s and '30s. Harmony follows their journey from singing in the subway tunnels of Berlin to international superstardom, all against the specter of the Nazi rise.
WINTER VILLAGE
Colin Miller for Bank of America Winter Village at Bryant Park.

Ice skating, shops, the food hall, cozy igloos, and the Curling Café & Bar are all back and running through the season at the Bank of America Winter Village at Bryant Park.
BUCKET LIST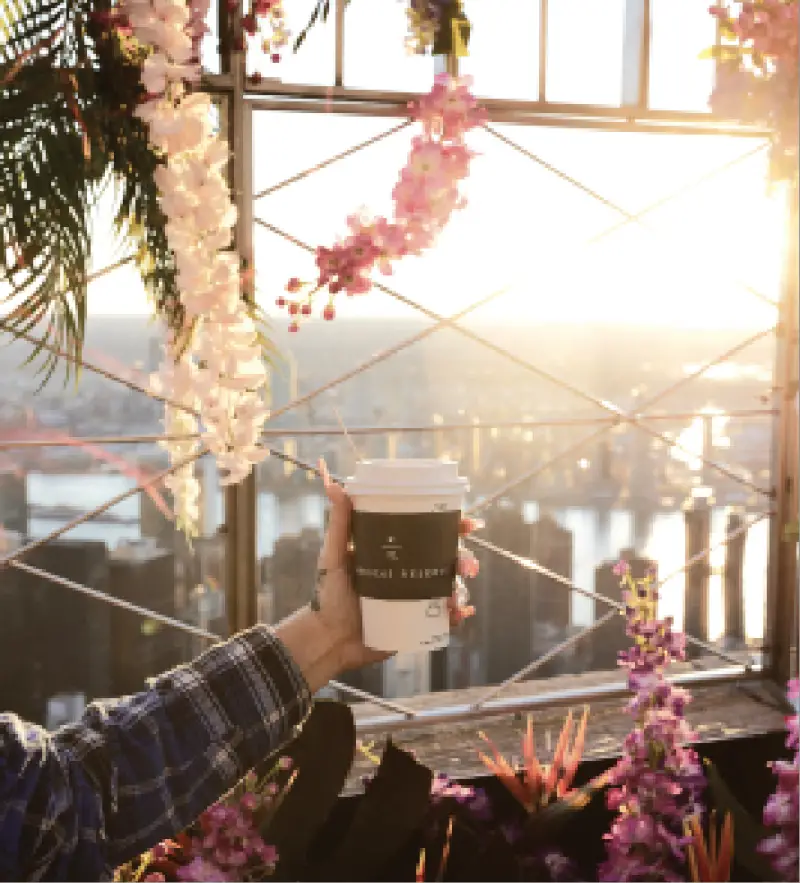 Ever since its 1931 completion, the Empire State Building has been the most famous skyscraper in the world. It remains a vital part of NYC and an inspiration to the millions who ascend to the ESB observation deck in every season. For a limited time, you can be among the first in the city to see the new day dawning from 86 stories up. The Starbucks Reserve Sunrise Experience, available on Saturday mornings, provides early bird access to the observatory deck. Tickets include Starbucks Reserve Empire State Building Microblend Coffee, artisanal pastries, and views of a lifetime. Perfect for bucket lists!
THE ESCAPE GAME NYC: NEW GAMES
You can be the hero of your very own adventure at The Escape Game in midtown. Be among the first to experience "The Depths"  and "Timeliner: Train Through Time." Both games are highly advanced builds and the most intricate and cinematic escape games on the market. They rank as 7/10 in difficulty, so a good fit for first timers and experts alike. In The Depths, it's up to you to navigate your submarine to a sea lab, decipher a crazed scientist's research, and discover what he's been hiding deep in the ocean. Just be careful…you're not alone in these waters. As part of the Time Crisis Management team, you'll hop between centuries—from the Jurassic to medieval and everything in between—aboard Timeliner: Train Through Time. But beware. All it takes is one mistake in the past for the entire future to fall apart…
A PRE-THEATRE SPECIAL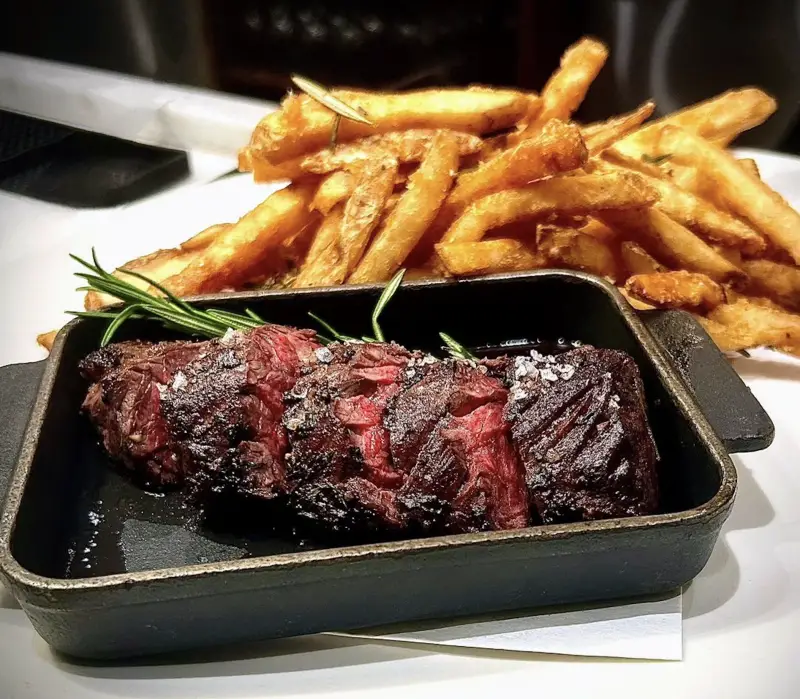 A classic New York experience awaits at the Brooklyn Diner, which takes inspiration from "the old neighborhood." Diner favorites like Reubens, burgers, chicken soup, and pot pies are joined by lighter fare like tacos, teriyaki salmon, and entree salads. Pre-theatre, the Times Square location is serving a juicy hanger steak, crisp salad, and bottomless fries special—all for just $33. Available daily 5-7pm.
A NEW INDO CHINESE MENU!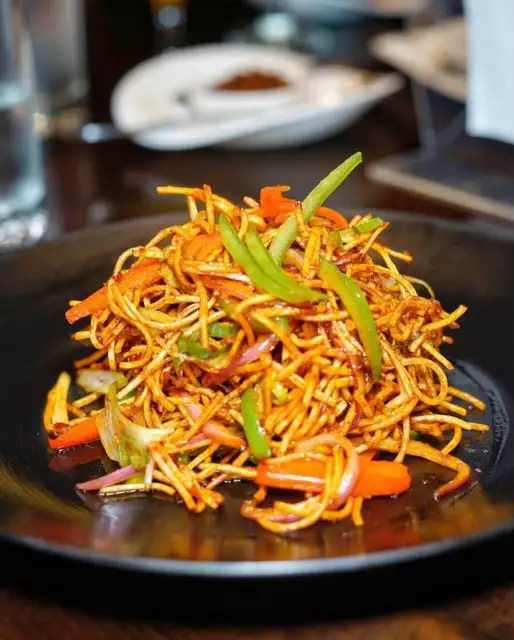 Woman-owned Utsav Indian Cuisine has been serving NYC fresh and flavorful Indian cuisine for more than twenty years. A recently introduced Indo Chinese menu brings new flavors to Times Square/the Theater District for the first time. You'll find fried rice, noodles, appetizers like chili prawn dry and chicken lollipops, and entrees like fish with hot garlic sauce and lamb with chili soya sauce. (Chefs are trained in the Calcutta style of Chinese food, where the cuisine has its home in India.) Don't miss the new Bengali selection!
HAVANA IN TIMES SQUARE HAPPY HOUR SPECIAL
Havana Central has introduced 1/2 price empanadas during Happy Hour at the bar! Diners must purchase a drink, 3 empanadas max per drink purchase. Available in the bar only, Monday-Friday from 3-7pm. Choose from a variety of homemade savory pockets including beef, chicken, cheese, shrimp, and ropa vieja! Havana Central also features Happy Hour drink specials including $7 classic mojitos, classic margaritas, and red sangria, in addition to other specials.
#STANDWITHUKRAINE

Ukrainian Museum Facebook.
In the East Village, long a home of Ukrainian immigrants (and their food and culture), you'll find the largest museum in the U.S. committed to the rich heritage of Ukraine. The Ukrainian Museum's state-of-the-art home holds a folk art collection (one of the most important collections outside of Ukraine), a fine arts collection (including works by the well-known primitif artist Nikifor), and an extensive archive.
WHAT TO DO IN NYC
Stay in the loop with:
The week's best activities delivered to your email box with our free newsletter

Everything to Do NYC Facebook Group, which has real-time tips and advice from New York City experts

The city's latest openings and happenings on City Guide's Instagram
AN INTERACTIVE MUSEUM TOUR FOR THEATER FANS

Fable & Lark: Storied Adventures, which specializes in interactive museum tours inspired by great stories, is releasing its first post-pandemic tour, Staged: The Museum Tour for People who Love Theater. Staged looks at the development of theater through the lens of artwork in the Metropolitan Museum of Art, from early Greek statues of actors to depictions of stories that inspired Broadway musicals. Interspersed with activities and questions about theater, the tour takes participants across the museum and across cultures to see the ways artists have worked the theme of theater into their creations for thousands of years. Participants should bring their T (theater) game, and maybe even be prepared to do a little acting, because, after all, all the world's a stage. Sundays at 11am.
Looking for all the latest notes and updates on Broadway and Off Broadway? Check out our comprehensive These Are Off Broadway Shows in NYC 2023: Everything You Need to Know
THE SECRET SIDE OF ELLIS ISLAND

hodgepodge brigade/Flickr
Get a behind-the-scenes look at the unrestored Ellis Island Immigrant Hospital Complex. This gateway to America for millions of people is accessible again via City Statue Cruises—the only ride to Ellis Island and the Statue of Liberty. (If you opt for the Hard Hat Tour Ticket and its 90-minute guided tour of the hidden part of Ellis Island you'll get round-trip ferry service and audio Tours of Liberty and Ellis Islands.) The art exhibition "Unframed—Ellis Island," by renowned French artist JR, is on display throughout the hospital complex. Tours run on Saturdays and Sundays. 
HAVE A QUESTION ABOUT THE CITY?

City Guide brings you "Everything to Do NYC," a community of people helping each other get everything we can from the city. Looking for a restaurant? Ask ETD. Want to share a great find? Let us know about it. It's your go-to group for how to get everything you can from everything in New York. facebook.com/groups/everythingtodonyc
TALKS, LECTURES, AND EVENTS
Thought Gallery has hundreds of livestream talks, lectures, performances, and more. Check out sessions with celebs, live concerts, and opportunities to learn the latest on everything from science to philosophy to social justice.
NEW YORK'S ACTIVITY AUTHORITY
Get editors' curated recommendations and have more fun:
Get this week's best activities delivered to your email box

Discover the most fun on Instagram
EVERYTHING TO DO NYC
​
Want free advice on what to do and see in New York? Join our Facebook Group Everything to Do NYC, a place for people to ask questions and get tips on how to make the most of the city.