(1/23-1/29) Looking for what to do in NYC this week and weekend? There's tons going on in the city, with new restaurants, festivals, pop ups, and all kind of other things to do in NYC.
OPENING OF THE WEEK | HIP HOP: CONSCIOUS, UNCONSCIOUS

Lisa Leone—Wyclef Jean and Lauryn Hill, East Harlem, New York City, 1993 while shooting Vocab video.
Fotografiska New York is a museum experience for the modern world. A new exhibition here looks at a New York City original creation. Hip Hop: Conscious, Unconscious takes in a massive outpouring of creativity, starting in the Bronx in 1973, and drawing on African, Latino, and Caribbean American contributions. Laid out by chronology and geography, focus areas include the early years, East Coast, West Coast, the South, and the newer wave of artists who have emerged since the mid-aughts. Among interwoven themes, the exhibition highlights the role of women in hip-hop, the "four elements of hip-hop" (rapping, DJing, breakdancing, and graffiti), and several debated "fifth elements" including fashion and beatboxing. Ephemera complements the photography to create a vibrant portrait of a New York City-born culture that went on to sweep the world.
ENTER THE MAGENTAVERSE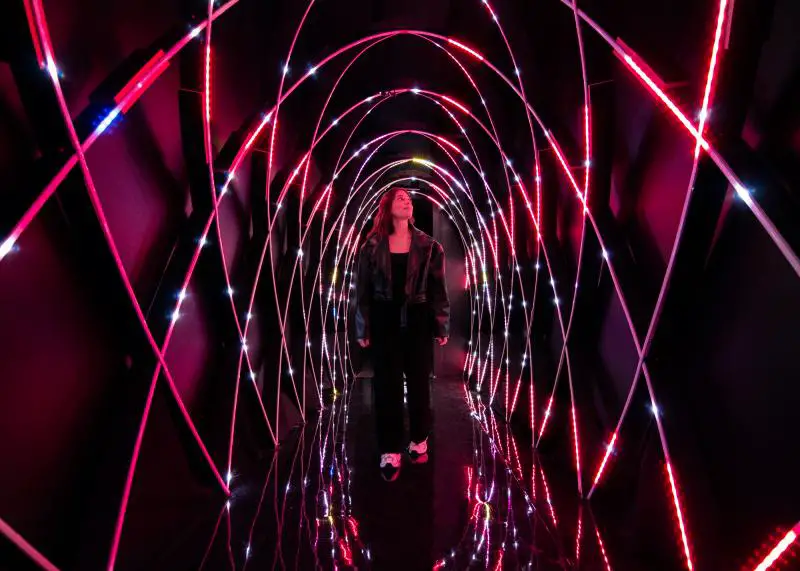 ARTECHOUSE Studio.
Head to the historic boiler room of Chelsea Market to experience the immersive art space ARTECHOUSE. You've never seen art like this before, as room-sized digital projections merge with sound design to create a cinematic experience. On view now is MAGENTAVERSE, highlighted by a 22-minute audiovisual exploration of Viva Magenta, Pantone's Color of the Year for 2023. (Pantone selected the color for its evocations of fearlessness, exuberance, and optimism.) The experience draws inspiration from nature, NASA, and the James Webb Space Telescope's views of outer space. Bespoke audio and projection technologies create a metaverse-like immersion—without having to strap on a headset.
BOGO NYC

Photo by Triston Dunn on Unsplash.
The NYC Winter Outing is on, with BOGO offers for attractions and Broadway, on top of Restaurant Week deals and discounts on hotels. Some 700 businesses participate, including the Empire State Building Observatory. The specials run through Sunday, February 12th. 
LUNAR NEW YEAR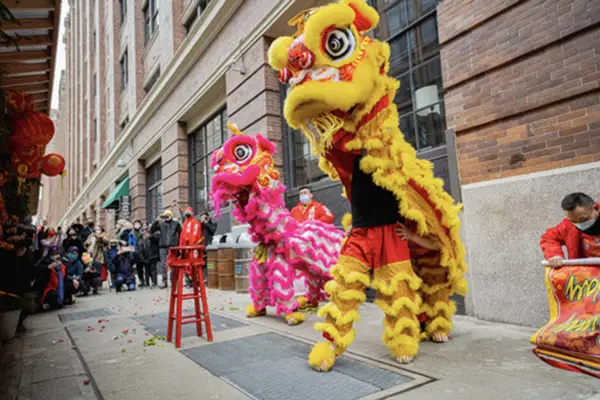 Pearl River Mart celebrates the new year at Chelsea Market on Saturday evening. A lion dance troupe performance will be joined by happy hour and lucky food specials from Mao's Bao, Kimbap Lab, and Tea & Milk. Friendship Boxes, perfect for holiday gifting, will be available as well.
MIFFY PRESENTS

Image courtesy Queens Botanical Garden.
Legendary picture book bunny Miffy celebrates the Year of the Rabbit with a special Saturday at the Queens Botanical Garden. Look for lion dances, zodiac crafts, demonstrations, story time, live music, and a lucky plant sale.
MEET THE BREEDS
A winter weekend playing with dogs? The American Kennel Club makes it possible this Saturday and Sunday as they host Meet the Breeds at the Javits Center. From Affenpinschers to Yorkshire Terriers, you can find the best breed for you while taking part in games, photo ops, and an interactive fun zone.
BOAT SHOW

Also at the Javits you'll find the Discover Boating New York Boat Show through Sunday. Experience the best of nautical living with cooking and cocktail demos, a new indoor paddle sports pool, and all kinds of boats and marine gear. Start fantasizing. (Also at the Javits this weekend is the New York Travel & Adventure Show, with thousands of vacation options from around the globe.)
SKY SKATE
Rinks don't come any higher than this. Glide above the city at Sky Skate, Edge's top floor all-weather indoor sky deck. Rentals come free with your skate session ticket (30 minutes), which also includes admission to the amazing views of the observatory. The rink has daily sessions, with DJs on Thursdays and Fridays from 5-8pm, through Tuesday, March 14th. 
WINTER BLAST: A DAY OF INDIGENOUS GAMES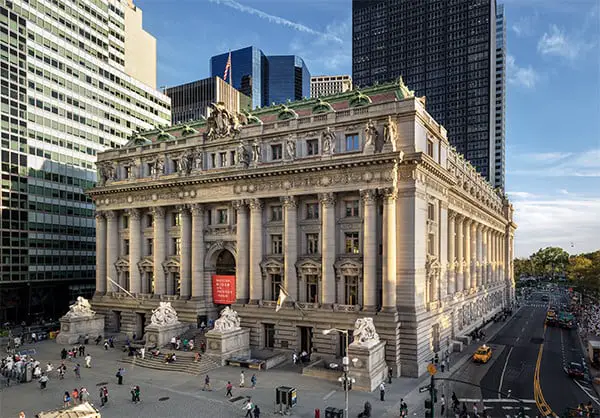 Sitting at the foot of the Wiechquaekeck Trail, an old Algonquin trade route (better known as Broadway), the Smithsonian's National Museum of the American Indian brings together the many nations of America. Ongoing exhibition Native New York looks at how the Haudenosaunee, Lenape, and Long Island Native Nations have shaped the region, answering the question "What makes New York a Native place?" This Saturday from 11am-4pm there's additional programming as the museum hosts Winter Blast: A Day of Indigenous Games. Warm up indoors by playing Native games from across the Western Hemisphere, including Inuit yo-yo, ring and pin, Hawaiian chess, and hoop throwing. The games take place at the Diker Pavilion, inside the historic Beaux-Arts Alexander Hamilton US Custom House which hosts the museum. 
OSHOGATSU: NEW YEAR'S CELEBRATION
© George Hirose
Midtown's Japan Society connects New York with Japanese culture. On Sunday the institution will be marking the Lunar New Year with a day of family fun for the Oshogatsu: New Year's Celebration. A taiko drum performance kicks things off, followed by a hands-on drum workshop, ink painting, a lion dance procession, a calligraphy workshop, postcard marking, and take-home craft kits. There are morning and afternoon sessions. (Adults can check out current exhibition Refashioning: CFGNY & Wataru Tominaga, which shows off the boundary-breaking works of two emerging fashion labels that engage with the intersections between fashion, art, and identity.) 
MIDTOWN LUNAR NEW YEAR

Hudson Yards is celebrating the Year of the Rabbit with limited-edition capsule collections at select stores, and free gifts if you spend $188 or more. (There are red envelope prizes for HY+ members, too.) Also happening: traditional lion dances and ribbon twirling performances from The New York Chinese Cultural Center on Saturdays at 1pm, 3pm, and 5pm. Through Monday, February 6th.
PAN-ASIAN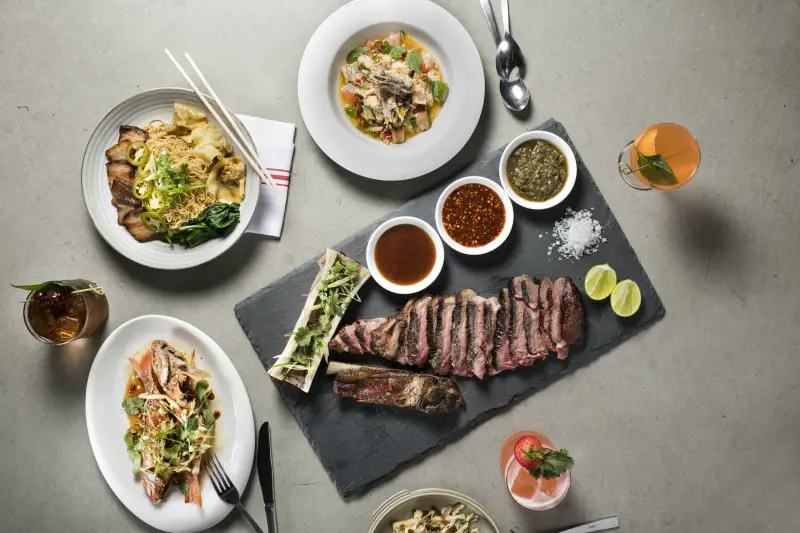 Image: Melissa Hom Photography.
LES Southeast Asian fave Pig & Khao spun off Piggyback near Penn Station, perfect for a visit when you're craving creative pan-Asian gastropub fare. Inspirations criss-cross the continent, drawing on night market standouts that run from Vietnamese fried pho to Korean honey butter wings to Filipino egg rolls.
ECO CRUISES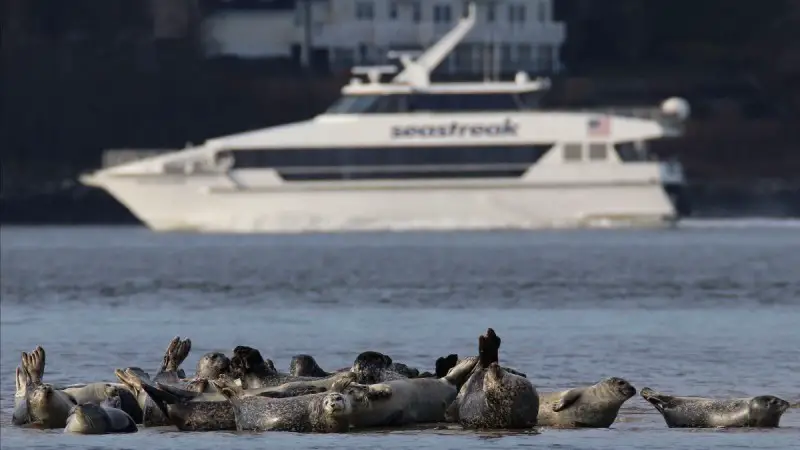 Winter is seal time in New York Harbor. Saturdays through March 25th, Seastreak is running eco cruises right in our own back yard. Cruise past multiple seal sighting locations (last season the ships had a 100% seal success rate) and do some birding as well, with loons and double-crested cormorants among the shorebird possibilities. Trips leave from Highlands, NJ, but New Yorkers can depart via ferries at Wall Street and East 35th Street. 
BUMPER CARS ON ICE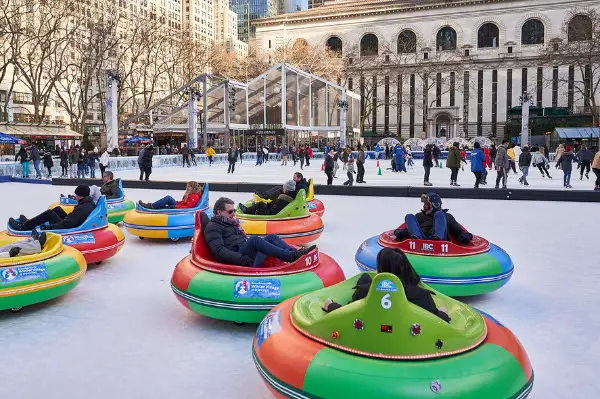 Image: Angelito Jusay for Bank of America Winter Village at Bryant Park.
Get ready for some demolition derby action, urban style. The Bumper Cars on Ice at Bank of America Winter Village at Bryant Park have returned. Slide, spin, and get out your aggressions through Saturday, March 4th. Hours are 2-8pm Mondays through Thursdays and noon-6pm Fridays through Sundays. 
DINING IN THE DARK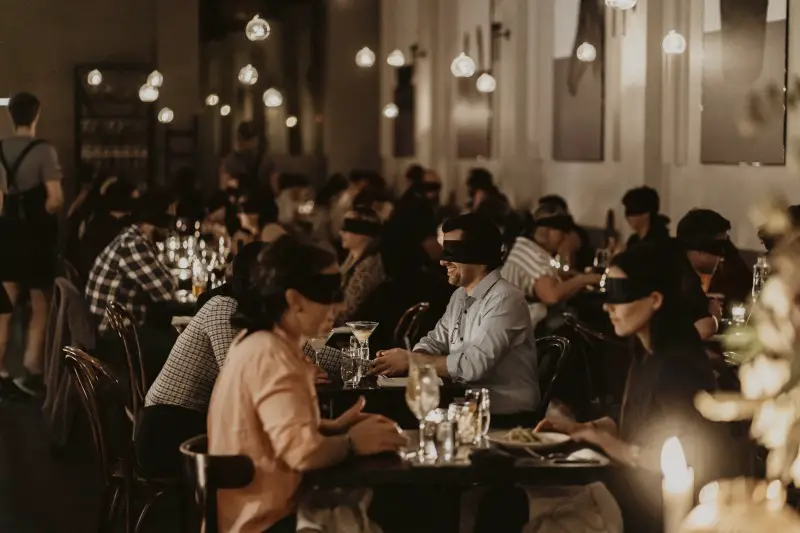 Reorient your senses with blindfolded meals at The William Vale's Leuca. On select Sundays now through February 5th, three-course mystery dinner menus will be served, inspired by the flavors of Southern Italy. If the presentation is a little off, no one will be the wiser. Williamsburg, Brooklyn.
LIVE IN THE LOUNGE
Great Jones Distilling Co. is Manhattan's first whiskey distillery in a century. Their NoHo location celebrates whiskey past and present along with the culture of Prohibition-era New York. Every Saturday top local musicians perform in the Art Deco cocktail lounge. There are two shows, starting at 7pm and 9pm. Light bites, cocktails, wine, and beer are all available. If you opt for a meal at the distillery's New American restaurant The Grid you can get a 20% discount as well. 
NYC WINTER MARKET POP-UP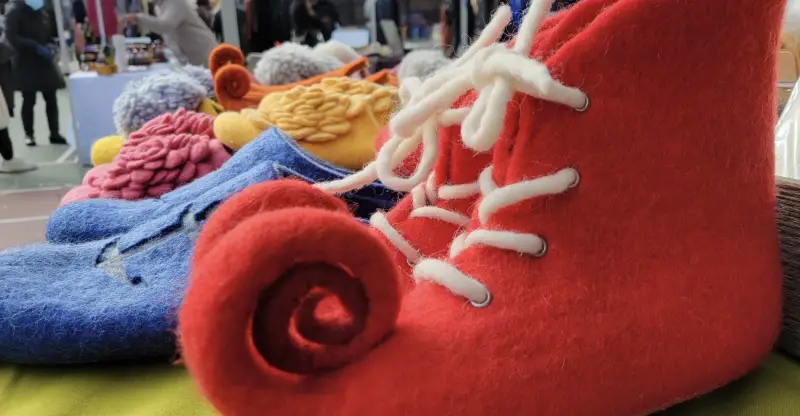 Every Sunday on the Upper West Side you can check out Grand Bazaar NYC, the city's largest curated market—and most distinctive. This Sunday you'll also find the NYC Winter Market Pop-up. Explore more than 100 independent local artists, designers, craft-makers, and vintage dealers. Come hungry! There are great artisanal bites as well.The market takes place both indoors and out, 10am-5pm. It's all for a good cause, as the bazaar's profits go to supporting local schools. 
WINTER WONDERLAND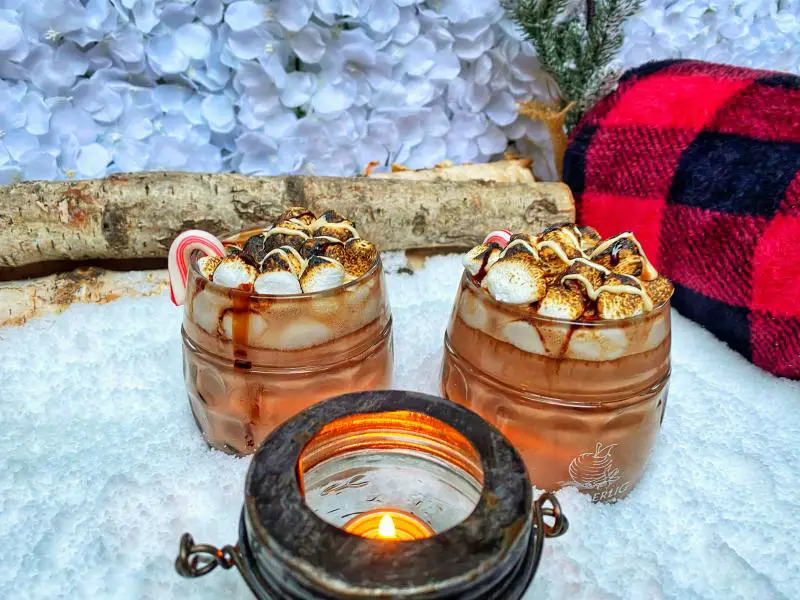 Photo credit: Loreley Beer Garden.
The holidays may be in the rear view mirror but you can still embrace the season. Loreley Beer Garden has launched this year's Snowy Winter Wonderland pop up. There are two heated outdoor areas, including one of the largest gardens in the city. Hot drinks touch on Irish coffees, toddies, mulled wine, and bourbon hot chocolates. Look for daily happy hour specials.
POLAR LOUNGE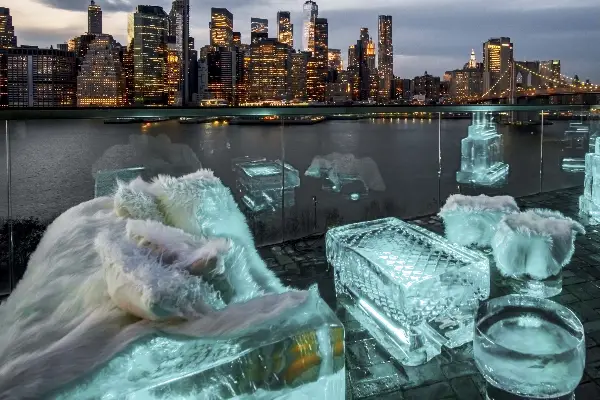 Put your next date night on ice. Harriet's Rooftop at 1 Hotel Brooklyn Bridge is bringing back its Polar Lounge starting tonight. Crystal clear ice seats and sculptures look out onto skyline views. After facing down the elements, warm up at  Harriet's Lodge, a retro chalet paradise inside the hotel's lounge.
WINTER SPA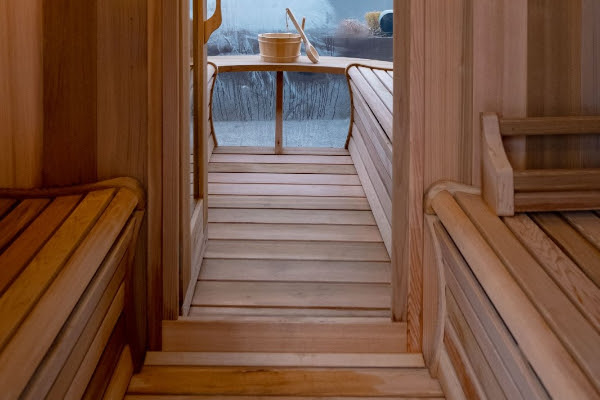 Detox from holiday excess at the Winter Spa at The William Vale in Brooklyn. Red cedar al fresco saunas will let you sweat your stresses away. There are also hot tubs and a range of luxury spa experiences. Open to hotel guests and locals alike, with walk-in access available.
WINTER IGLOOS

Don't fight the season—embrace it. City Vineyard's Winter Igloos have returned, keeping up to 8 guests cozy. Reservations are now open for the igloos at City Winery's Wine Garden in Rockefeller Plaza, with mulled wine, spiked cider, signature wines, hot chocolate, and snacks, all accompanied by iconic plaza views. City Vineyard at Pier 26 in Hudson River Park has igloos as well, enhanced by river views.
NOW OPEN! THE MUSEUM OF BROADWAY

Photo: Monique Carboni.
The city's newest destination is The Museum of Broadway in Times Square. This interactive, experiential museum journeys from the birth of Broadway to the present day, including a sneak peek behind the curtain into the making of a Broadway show. Costumes, props, rare photos, and videos are all on display.
FREE SKATING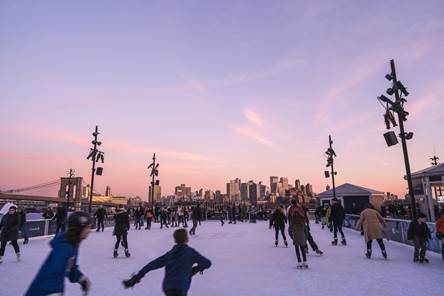 The Ice Rink is back in the Seaport for winter festivities and complimentary skating (rentals are extra) along the East River. Don't miss the skyline views and a new overhead light installation, "Aurora," inspired by the Northern Lights.
GOVERNORS ISLAND WINTER VILLAGE

This year's Winter Village has launched, highlighted by a 7,500-square-foot skat­ing rink. Open Thursdays through Sundays (plus Department of Education holidays), there are more than a dozen lawn games, sled and bike rentals, twin­kling lights, and sea­son­al food and drink.
RETURN OF THE CROWN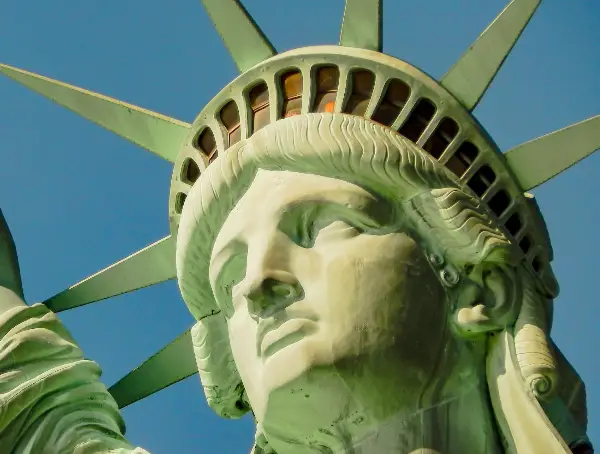 Photo by Sarah Brown on Unsplash.
After a long Covid pause, the crown of Lady Liberty is once again open to visitors. This icon requires a 162-step climb (there is no elevator) but will reward you with an entirely unique perspective on the city. Along a double-helix spiral staircase you'll see the intricate structure that keeps the statue standing, capped by 25 windows overlooking New York Harbor.
BLUE MAN GROUP FOR TWO
No plot, dialogue, or ripped from headlines drama, just a romp and a half orchestrated by the three blue-hued alien dudes of Blue Man Group. This long-running Off-Broadway show and international sensation combines music, paint drums, snacks, high-tech hijinks, and unpredictable physical comedy. Get two tickets for $99 on select performances through the end of March.
Looking for all the latest notes and updates on Broadway and Off Broadway? Check out our comprehensive These Are the Broadway and Off Broadway Shows in NYC 2023: Everything You Need to Know.
AN INSTAGRAM SMASH IN NOHO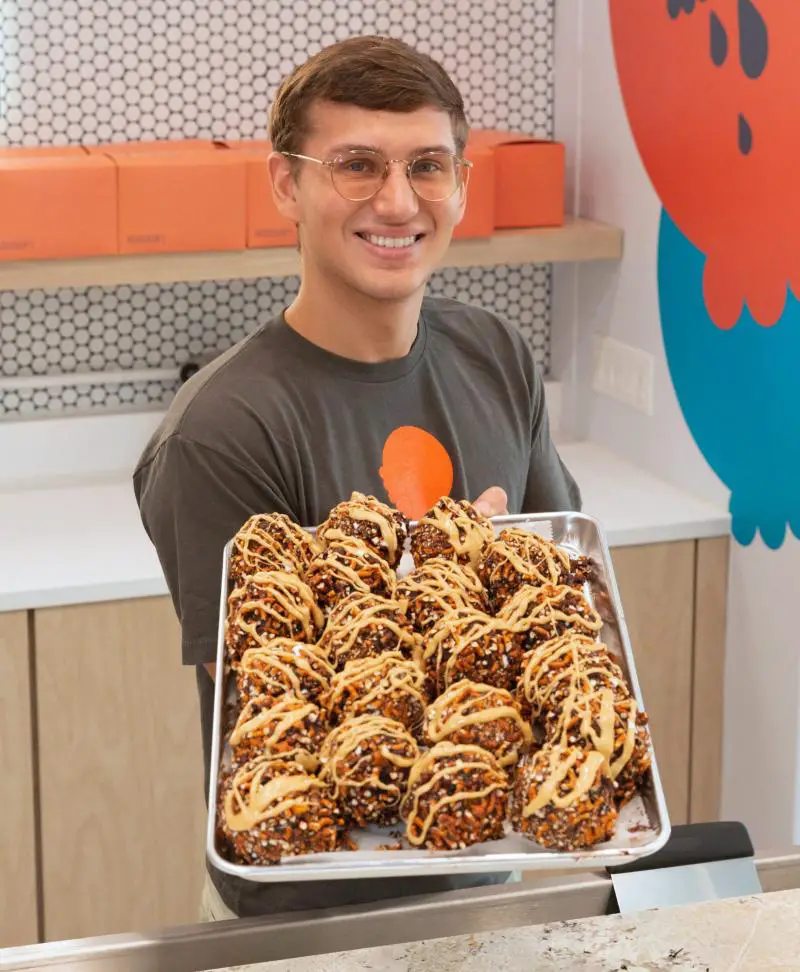 Top ice cream creator Dylan Lemay is throwing and catching artisan ice cream balls at his newly opened store, CATCH'N Ice Cream in NoHo. Stop in to catch your next favorite flavor of ice cream. Open daily from noon to late—don't miss the Behind the Counter experience, where you can make your own ice cream ball, coat it in chocolate, and roll it in your favorite toppings!
UPTOWN SPECIALS

Authentic Italian fine dining in a comfortable space is what you'll find at Upper West Side favorite Joanne Trattoria. They've just launched a new early brunch, running Saturdays and Sundays from 11:30am-1pm. Look for temptations like banana Nutella crepes, omelets and other eggs, ricotta Belgian waffles, pancakes, and sides of bacon and sausage. "Mangia bene vive bene." Also at Joanne Trattoria, don't miss live music with your meal, including jazz guitar from virtuoso Abe Ovadia every Sunday from 4:30-7pm.  If you're dining on the early side you can get a great deal, as Sundays through Thursdays before 6pm Joanne Trattoria offers a $19.99 prix-fixe. It comes with a side salad, an entree, and a glass of house wine or a soda. Tuesday night is date night at Joanne Trattoria—enjoy a complimentary bottle of Gaga Wine with every two entrees ordered. Football fan? Monday, Thursday, and Sunday throughout the entire restaurant take advantage of $15 pitchers of beer (Bud Light, Heineken, and Modelo), $5 glasses of beer on tap, and $21 beer buckets. In addition to Abe Ovadia, live music coming up at Joanne Trattoria includes:
Liberty
Every Sunday 6:30 - 8:30pm
Every Thursday 6:30 - 8:30pm
Joanne Trattoria is also marking Dry January with a slate of non-alcoholic cocktails. Look for takes on gin and tonics, Negronis, mojitos, Tom Collins, and more.
IMMERSIVE THINGS TO DO IN NYC
CANDYTOPIA IS BACK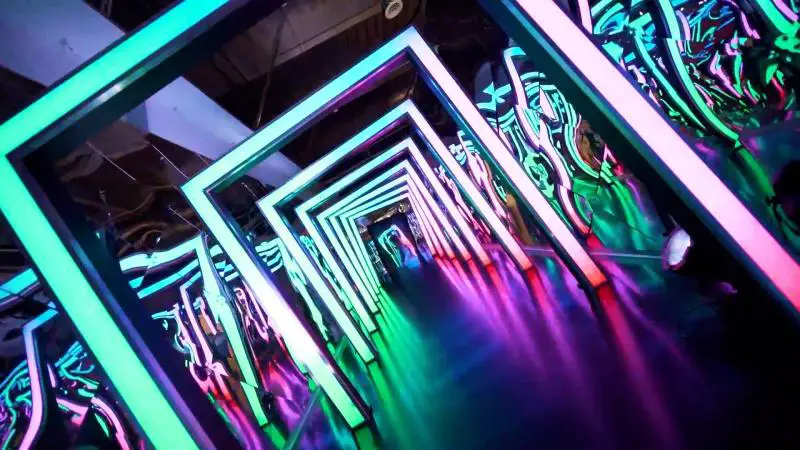 If you've ever wanted a tour of Willy Wonka's chocolate factory, you'll get a taste at Candytopia (without the imminent peril). Dive into a ball pit of marshmallows, view portraits made of candy, and take killer pics with candy-inspired scenes. The attraction is now open for a limited run, which continues through the holidays.
MONET MOMENTS

Go on a 360-degree journey through the world of Claude Monet (1840-1926). The just-opened Monet's Garden uses multi-sensory technology to open up the Father of Impressionism's art and life, culminating in a waterlily immersion. 
TITANIC. THE EXHIBITION

Immerse yourself in one of the greatest stories of the 20th century just a few blocks from the Titanic's intended destination at Pier 59 in Chelsea. Titanic. The Exhibition brings visitors back to 1912 through the stories of passengers, illuminated by photographs, letters, and keepsakes. You'll also get to walk through a recreation of the ship's interior, from a humble third-class cabin to a first-class suite.
ICONS OF HORROR

The season for shivers isn't over yet. The newest immersion at Madame Tussauds is Warner Bros. Icons of Horror. Celebrate legends, including Pennywise and Regan from The Exorcist. If you dare.
THINGS TO DO IN NYC: HAPPY HOUR SPECIALS
CUCINA 8½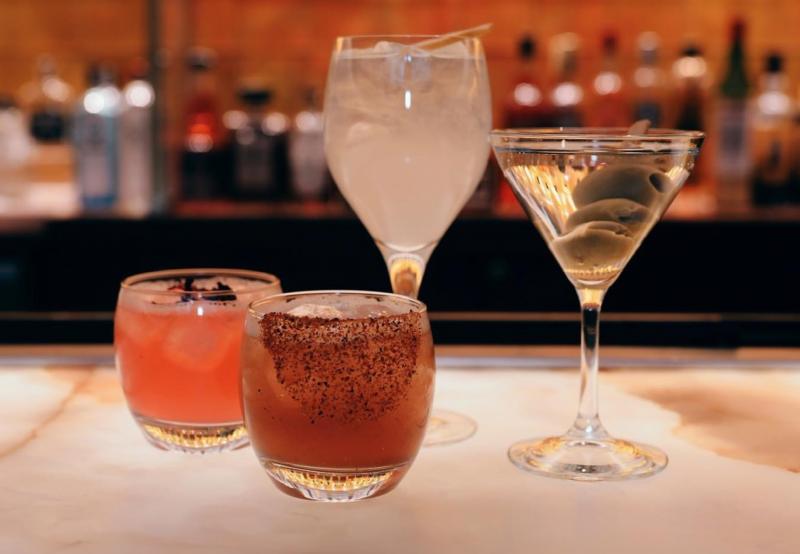 Cucina 8½ offers an elevated experience of rustic Italian cuisine in midtown's iconic Solow Building. The grand space features a winding staircase that opens to a spacious dining room and a vast bar area. On weeknights, the bar and lounge area offers an excellent happy hour, 4-7pm.  Draft beer and sommelier-selected wines by the glass are $7; for $12, take a pick of some classic cocktails including the 8½ Fellini Bellini, a Negroni, and a "Sex and the City" Cosmopolitan (Season 4, Episode 2 was filmed right here). They also make a mean Martini, available in mini form for happy hour at 8½ dollars. All drinks are accompanied by complimentary hors d'oeuvres.
A PRIME HAPPY HOUR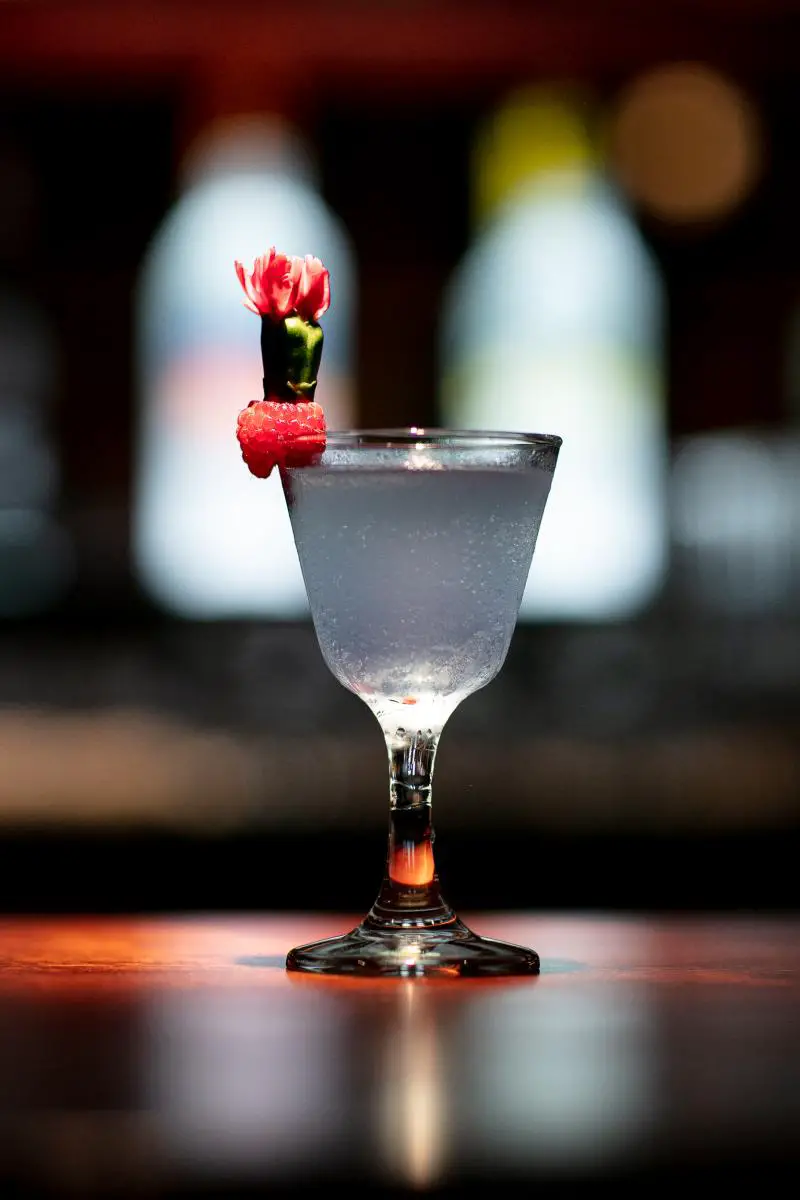 Prime Catch NYC serves top-rate seafood and steaks right in the heart of the Theater District. This is a great stop pre or post-Broadway or while out in Times Square, with both  indoor and outdoor seating options. They specialize in Prime USDA dry-aged Pat LaFrieda meat with house specialty Porterhouse and tomahawk cuts. Don't miss great deals at Happy Hour, which runs all day, seven days a week at the bar.
Happy Hour
1/2 Price Appetizers
$1 Oysters
$12 Martinis
$10 Cocktails
$8 Wines
$6 Beers
A HAPPY HOUR SPECIAL
Havana Central has introduced 1/2 price empanadas during Happy Hour at the bar! Diners must purchase a drink, 3 empanadas max per drink purchase.  Available in the bar only, Monday-Friday from 4-7pm. Choose from a variety of homemade savory pockets including beef, chicken, cheese, shrimp, and ropa vieja! Havana Central also features Happy Hour drink specials including $7 classic mojitos, classic margaritas, and red sangria, in addition to other specials.
OTHER THINGS TO DO IN NYC 
#STANDWITHUKRAINE

Ukrainian Museum Facebook.
In the East Village, long a home of Ukrainian immigrants (and their food and culture), you'll find the largest museum in the U.S. committed to the rich heritage of Ukraine. The Ukrainian Museum's state-of-the-art home holds a folk art collection (one of the most important collections outside of Ukraine), a fine arts collection (including works by the well-known primitif artist Nikifor), and an extensive archive.
MIDTOWN ADVENTURES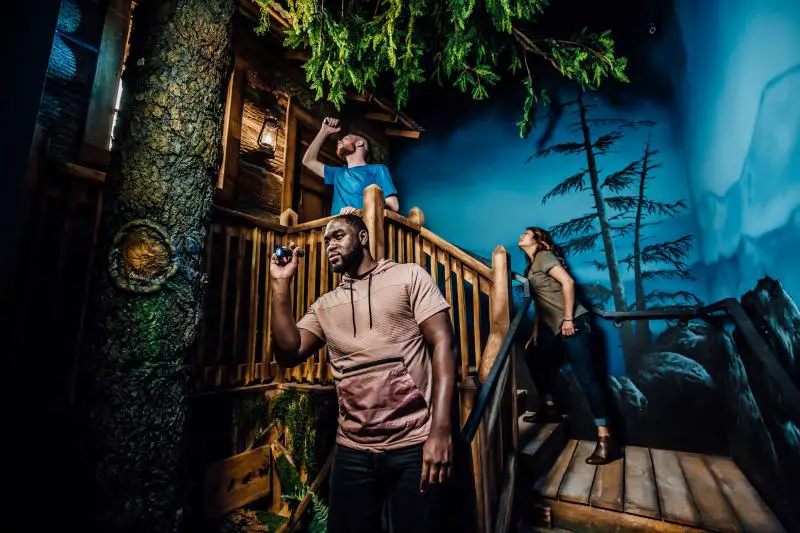 Be the hero of your very own adventure at The Escape Game in Midtown East. You and your team will find clues and solve puzzles on your way to completing a mission. Have fun, use your brain, and work together as you follow clues to escape the room in 60 minutes. At The Escape Game's convenient location near Grand Central you can choose from five different rooms: The Heist, Prison Break, Gold Rush, Playground, and Special Ops: Mysterious Market. Begin with a quick video to brief you on your mission and cover some basic guidelines, and then after that it's up to you (a Game Guide is available at all times throughout the adventure).
THINGS TO DO IN NYC: LIVE PERFORMANCES
LIVE BEATS & MORE DOWNTOWN
Downtown has one destination for eclectic, compelling music. The programming at the East Village's Drom runs from jazz, rock, electronic, soul, and funk to international music. The weeks ahead bring high-energy ensemble work from The Silver Arrow Band and DJ TM.8's Temptation Saturday 80's Dance Party.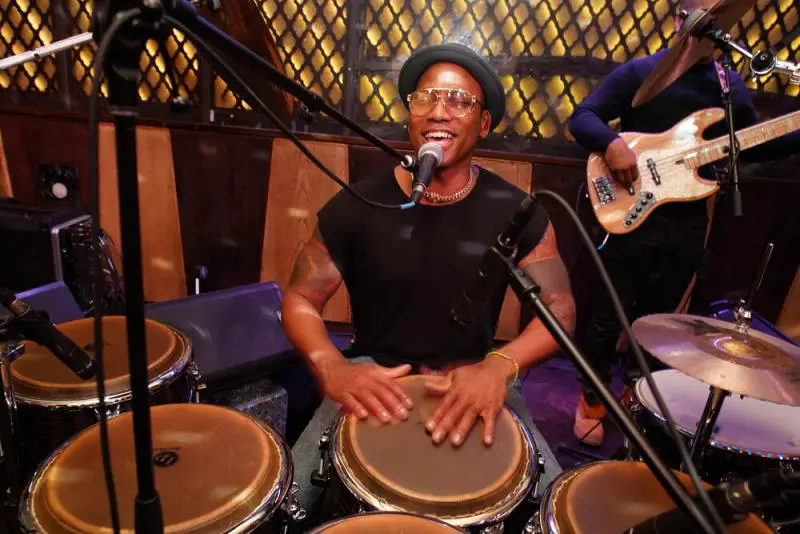 To celebrate its 15th anniversary season, Drom is introducing a monthly residency from Grammy-nominated Cuban bandleader Pedrito Martinez. Martinez will bring his signature, high-energy Afro-Cuban sound in the coming weeks.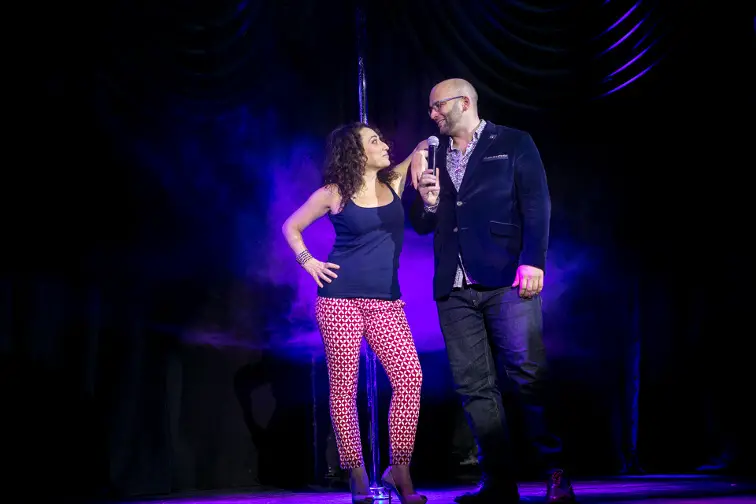 JoAnna Ross and Dan Goodman, photo by Paul Park.
Drom is also your local choice for comedy and pole dancing. Schtick A Pole In It has for the past 9 years been NYC's best (and only) comedy and pole dancing show. Comics tell jokes and pole dancers pole dance. Laugh lines alternate with death-defying tricks. If you don't see shows like this, why are you even paying NYC rents? The show has just expanded to four dates a month as part of an open-ended run. Tickets and more information are here.
LIVE MUSIC AND FINE WINE AT CITY WINERY

Adam Pass/City Winery.
City Winery New York City at Hudson River Park brings together great bites, wine to match, and views to remember. Enjoy brunch, lunch, or dinner in City Winery's restaurant and wine bar, where the food is meant to be paired with a great glass of wine. They're open daily, with two stages hosting a stellar array of music and comedy.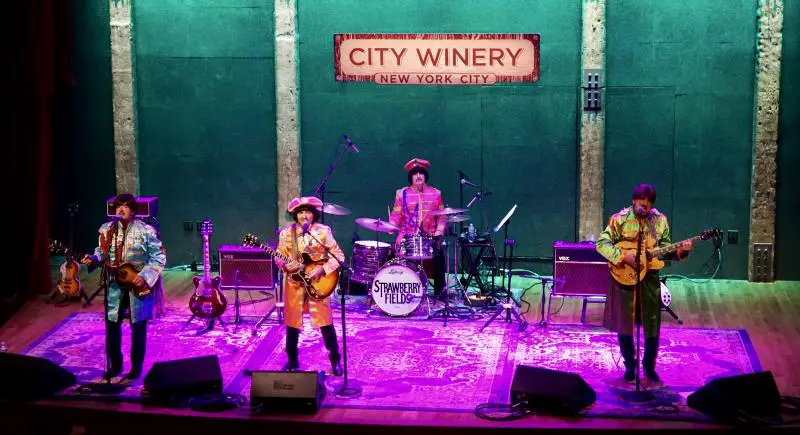 Strawberry Fields. 12pm in The Loft; Ultimate Beatles brunch concert (buffet brunch included in ticket price; free admission to children under 12)
https://citywinery.com/newyork/Online/article/new-york-strawberry-fields-lp-2022
Strawberry Fields is the closest you can get to seeing the Beatles perform live! Close your eyes, you won't believe your ears! These four acclaimed musicians deliver a unique theatrical experience. They take audiences of  all ages on a chronological journey through the Beatles timeless catalog. The use of costumes, vintage instrumentation and amplification delivers a truly authentic audio and visual experience.
UPCOMING SHOWS AT CITY WINERY
Music of Buena Vista Social Club | 1.26 ($25)
7:30pm City Vineyard
https://citywinery.com/cityvineyard/Online/article/CVNYC-Music-of-Buena-Vista-1-26-23-730pm 
City Vineyard in New York City celebrates the dynamic and danceable music of the Buena Vista Social Club with this tribute to the Golden Age of Cuba. A red-hot trio of musicians, led by guitarist-vocalist Francois Wiss, will be playing. He'll be joined by Damian Quinones on guitar and vocals, and Danny Valdez on percussion and vocals. Wiss studied music at the Conservatoire in Paris, and was mentored by notable guitar masters Pierre Culaz, Marc Benguigui, Belaid Ait Abdallah, Terry Fleming and Mathias Berchadsky. The set list will include such Buena Vista Social Club favorites as "Chan Chan," "El Payande," "Se Seco el Arroyito" and many others.
Voices on the Hudson musical salute to Billie Holiday, Etta James, and Nina Simone with Emilie Surtees | 1.27 ($25)
7:30pm City Vineyard
https://citywinery.com/cityvineyard/Online/article/CVNYC-Salute-to-Aretha-Franklin-1-13-23-730pm
Emilie Surtees not only replicates hit songs, power note for power note, but communicates the soul of each singer who originally recorded them — something that requires not only incredible vocals but also a profound appreciation of music. This Friday night series pays homage to legendary voices from Ella, Etta & Aretha to contemporaries Sade, Janet and more.
Belly Up Drag Brunch | 1.28 ($15 - $25)
12pm City Vineyard
https://citywinery.com/cityvineyard/Online/article/City-Vineyard-Drag-Brunch-1-14
This one of a kind drag brunch experience brings you the best drag, delicious food, bottomless drinks and magical party atmosphere. Hosted by the camp queen herself, Svetlana Stoli, the show is full of comedy, creativity and audience engagement! Every week we will bring you the best of the best of the drag world - dancing queens, comedy queens, stunt queens as our special guests! The preshow and after show party vibe will be provided by Glam Award winning DJ Boyish Charm, whose performance will be also a part of this drag brunch experience!
Nabaté Isles | 1.28 ($25 - $45)
8pm in Main Venue 
https://citywinery.com/newyork/Online/article/NYC-Nabate-Isles-1-28-23-8pm
En Motion album release bash with special guests MuMu Fresh, Bahia Farha, AZ, and more
Adam Ezra Group | 1.29 ($20 - $25)
7:30pm in The Loft with special guest Sirsy
|https://citywinery.com/newyork/Online/article/NYLFT-Adam-Ezra-1-29-23-730pm
Driven by a belief that small grassroots communities have the power to impact the world, Ezra has reached a cumulative audience of well over 15 million viewers, a staggering feat for any artist, not only to his artistic endurance, but also his ability to provide an accepting and supportive space for newcomers joining his tight-knit community of fans during a time when it's needed more than ever.  
Constantine Maroulis | 1.29 ($22 - $35)
8pm in Main Venue with special guest Pete Muller & The Kindred Souls
https://citywinery.com/newyork/Online/article/NYC-Constantine-Maroulis-1-29-23-8pm
Brooklyn native Maroulis celebrates his recent album release as well as music from his career on TV and stage.
Magic In a Bottle | 1.30 ($30 - $40)
7:30pm in The Loft with Jason Silberman, Marcus Monroe, David Corsaro, and more
https://citywinery.com/newyork/Online/Article/NYLFT-CW-Magic-1-30-23-730pm 
Magic in a bottle will feature a lineup of the most in-demand magicians and mentalists in New York City.  David Corsaro recently appeared on the hit TV show "Penn & Teller: Fool Us" where he successfully fooled the legendary Las Vegas duo.
Billy J. Kramer, Terry Sylvester, and Joey Molland are The Lads from Liverpool | 1.30 ($28 - $48)
8pm in Main Venue
https://citywinery.com/newyork/Online/Article/NYC-Lads-From-Liverpool-1-30-23-8pm 
Liverpool natives Billy J. Kramer, Rock & Roll Hall of Famer Terry Sylvester of The Hollies and Joey Molland of Badfinger come together to sing their combined twenty Top 10 hits and share behind-the-scenes stories of their relationships with John, Paul, George and Ringo.  
Cody Melville Band & Bubble | 1.31 ($20 advance / $25 day of show)
7:30pm in The Loft
https://citywinery.com/newyork/Online/article/NYLFT-Cody-Melville-1-31-23-730pm 
Two NYC songwriters team up for a night celebrating their recent album releases.
Lee DeWyze | 2.1 ($25 advance / $27 day of show)
7:30pm City Vineyard with Frank Viele & Cut the Kids In Half
https://citywinery.com/cityvineyard/Online/article/CVNYC-Lee-DeWyze-2-1-23-730pm
With an earnest ability to create a delicate balance of harmony, melody, deep emotion  and subtlety, Lee DeWyze's depth as a songwriter call to mind some of his earliest  influences like Simon and Garfunkel, Yusef Islam (Cat Stevens), and Johnny Cash. 
WHAT TO DO IN NYC
ULTIMATE PERSPECTIVES ON NYC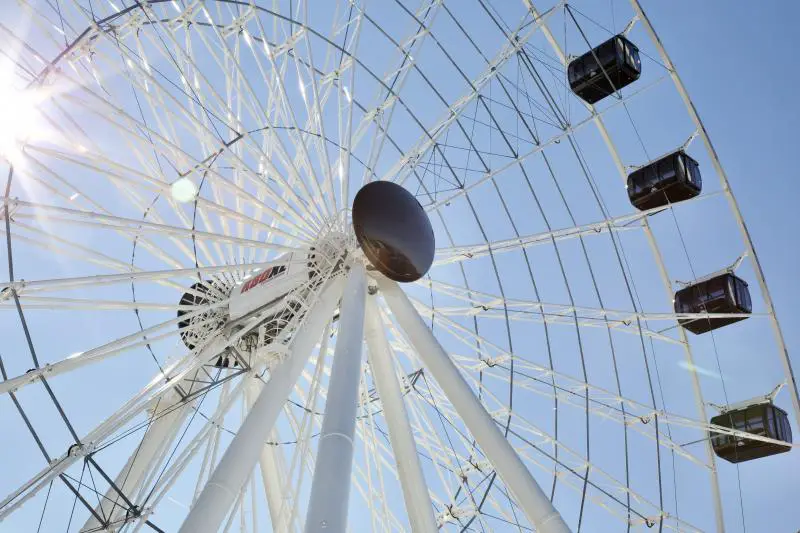 Take a quick trip across the Hudson for some of the ultimate perspectives on NYC. Soar 300 feet above the Garden State for unique views of the Hudson River and the Manhattan skyline aboard Dream Wheel New Jersey. The Dream Wheel holds 27 completely enclosed, climate-controlled Gondolas. Rides are 25 minutes long and the technology is state of the art—the wheel doesn't even stop to board, it turns continuously. (The American Dream mall also boasts world-class shopping, dining, and a gigantic indoor theme park.)
AN INTERACTIVE MUSEUM TOUR FOR THEATER FANS

Fable & Lark: Storied Adventures, which specializes in interactive museum tours inspired by great stories, is releasing its first post-pandemic tour, Staged: The Museum Tour for People who Love Theater. Staged looks at the development of theater through the lens of artwork in the Metropolitan Museum of Art, from early Greek statues of actors to depictions of stories that inspired Broadway musicals. Interspersed with activities and questions about theater, the tour takes participants across the museum and across cultures to see the ways artists have worked the theme of theater into their creations for thousands of years. Participants should bring their T (theater) game, and maybe even be prepared to do a little acting, because, after all, all the world's a stage. Sundays at 11am.
TRAVEL BACK IN TIME 

Merchants House Parlor by Denis Vlasov. Photo courtesy Merchant's House Museum.
Built in 1832, the East Village's Merchant's House was home to a prosperous merchant family and their Irish servants for almost a century. Miraculously, the house still retains the family's original furnishings and personal possessions. Stop by for a rare and intimate glimpse of domestic life in New York City from 1835 to 1865. During COVID times, the Merchant's House Museum is open on Saturdays and Sundays only, noon to 5pm. Admission is $15 and advanced ticket purchase is recommended.
THE SECRET SIDE OF ELLIS ISLAND

hodgepodge brigade/Flickr
Get a behind-the-scenes look at the unrestored Ellis Island Immigrant Hospital Complex. This gateway to America for millions of people is accessible again via City Statue Cruises—the only ride to Ellis Island and the Statue of Liberty. (If you opt for the Hard Hat Tour Ticket and its 90-minute guided tour of the hidden part of Ellis Island you'll get round-trip ferry service and audio Tours of Liberty and Ellis Islands.) The art exhibition "Unframed—Ellis Island," by renowned French artist JR, is on display throughout the hospital complex. Tours run on Saturdays and Sundays. 
HAVE A QUESTION ABOUT THE CITY?

City Guide brings you "Everything to Do NYC," a community of people helping each other get everything we can from the city. Looking for a restaurant? Ask ETD. Want to share a great find? Let us know about it. It's your go-to group for how to get everything you can from everything in New York. facebook.com/groups/everythingtodonyc
CURTAIN'S UP AT ELLEN'S STARDUST DINER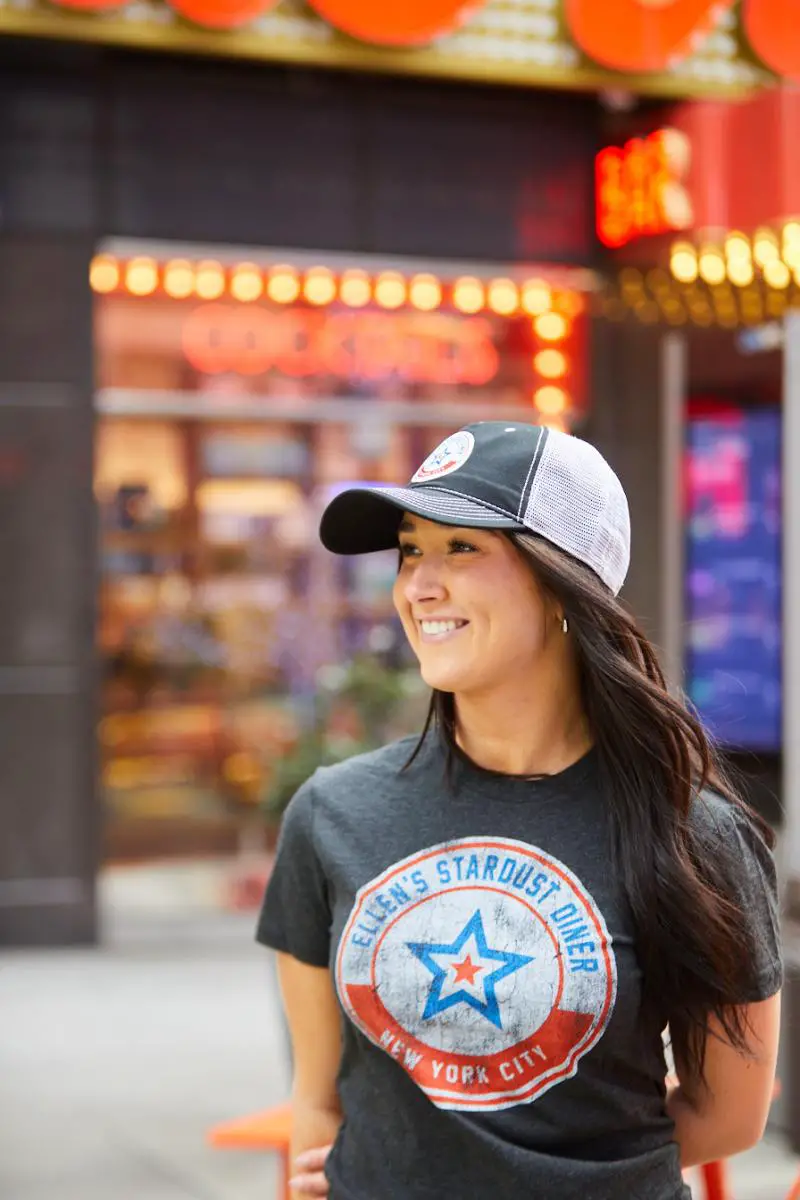 The show goes on at Ellen's Stardust Diner. Food, drink, and live performances from the famous singing waitstaff have returned. The 1950s-themed restaurant has been around since 1987 and brings back its retro vibes (founder Ellen Hart Sturm is a native New Yorker who was crowned Miss Subways in 1959.) Catch intimate performances by staff on their way to joining a long line of Broadway actors who have made Ellen's their launching pad. If you're looking for a great souvenir of an NYC trip, check out The Stardust Shop, with merch like mugs, hats, and the t-shirt above.
STATUE OF LIBERTY

Statue City Cruises is out and about in New York Harbor. Tickets can be purchased in advance (strongly encouraged) from the Statue City Cruises website or at Gangway 5 in Battery Park. statuecruises.com
TALKS, LECTURES, AND EVENTS
Thought Gallery has hundreds of livestream talks, lectures, performances, and more. Check out sessions with celebs, live concerts, and opportunities to learn the latest on everything from science to philosophy to social justice.
NEW YORK'S ACTIVITY AUTHORITY
Get editors' curated recommendations and have more fun:
Get this week's best activities delivered to your email box

Discover the most fun on Instagram
E

VERYTHING TO DO NYC
​
Want free advice on what to do and see in New York? Join our Facebook Group Everything to Do NYC, a place for people to ask questions and get tips on how to make the most of the city.
COMING ATTRACTIONS
By HughDoneIt - Own work, CC BY-SA 4.0
For more than 25 years, musical landmark The Iridium has been hosting intimate experiences of the world's best rock, jazz, blues, and beyond. On Monday, January 30th, don't miss the original arrangements of The Ed Palermo Big Band. They'll be performing The Copyright Infringement Show, featuring the music of Led Zeppelin, Spirit, and Frank Zappa. As Jazz Times puts it, "Twenty-first century big-band music doesn't get more exciting and impressive than this."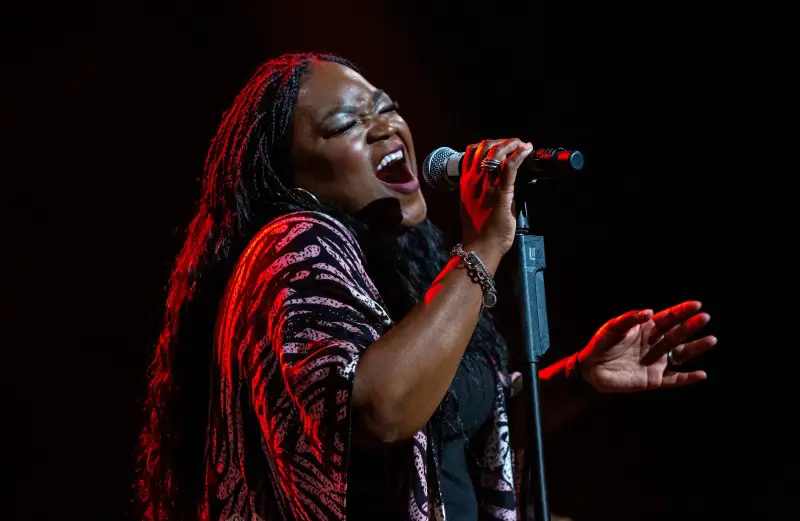 Photo by Brad Elligood.
You can indulge your senses at City Winery New York City, perfectly sited on the Hudson River waterfront. Live music or comedy can be found on two stages most every night. Food is no afterthought, as the kitchen turns out wine-inspired, globally influenced, locally sourced meals. On Wednesday, February 1st. don't miss award-winning blues, soul, and Americana singer Shemekia Copeland. She'll be celebrating the release of her trailblazing Grammy-nominated Alligator Records album Done Come Too Far. Expect an intense, soul performance—Copeland's trademark.