19th Annual Winter Art Show
Jan 12
Through Jan 26
| Sun | Thursday & Friday, 12pm to 4pm, and Saturday & Sunday, 12pm to 4pm | $5

Due to the coronavirus, please call to ensure this event is still happening before you leave home.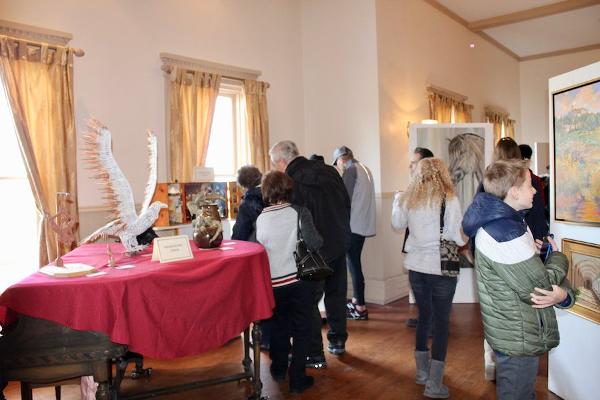 Celebrating the Arts in Queens! BHS will hold its 19th Annual Winter Art Show at its home in the Castle in Fort Totten Park, January 12-26, 2020. The show will feature work produced by Queens-based artists, primarily from northeast Queens. Attendees can expect to find a variety of artistic styles and mediums, including representational painting, abstract painting, drawing, mixed media and photography.
Opening Reception Sunday, January 12, 2020 at 2pm
Awards ceremony, gallery talk, and refreshments The exhibit and reception are open to the public.
Viewing hours for the duration of the exhibit will be Thursday & Friday, 12pm to 4pm, and Saturday & Sunday, 12pm to 4pm. Admission is $5.00 per person.
Open Call to Artists
If you would like to exhibit your work in our show, please download the Open Call and Requirements form for full details and registration materials. The registration deadline is Saturday, December 21, 2019.
Venue: Bayside Historical Society
208 Totten Ave., Fort Totten Map
718-352-1548