Escape From the House of Mercy
Jun 27
Through Jun 28
| Thu | 6:30 | Free

Due to the coronavirus, please call to ensure this event is still happening before you leave home.
Catherine Gallant/Dance will present Escape From the House of Mercy, for two FREE performances outdoors, Thurs. June 27 and Fri. 28 at 6:30 pm in Inwood Hill Park in Upper Manhattan. The program features eight dancers and live music. Run time is approx. 35 minutes.
Escape from the House of Mercy is a site-based work which is influenced by historical information about Inwood Hill Park where the House of Mercy, a workhouse for women and girls, once stood. Admission is FREE and open to the public. This event is presented with support from the Partnerships for Parks Inwood Parks Grant, made possible by Columbia University. Partnerships for Parks is a joint program of City Parks Foundation and NYC Parks.
Weather updates will be posted at www.catherinegallantdance.com and on Facebook/CatherineGallantDance. More info: (917) 673-3132.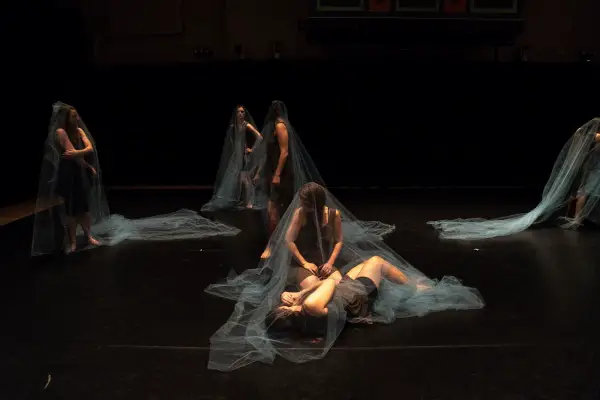 Photo by John Suhar
Venue: Inwood Hill Park