Grand Opening
Looking for things to do in NYC? Get our free email with 8 can't-miss city events every week
Sign-up Here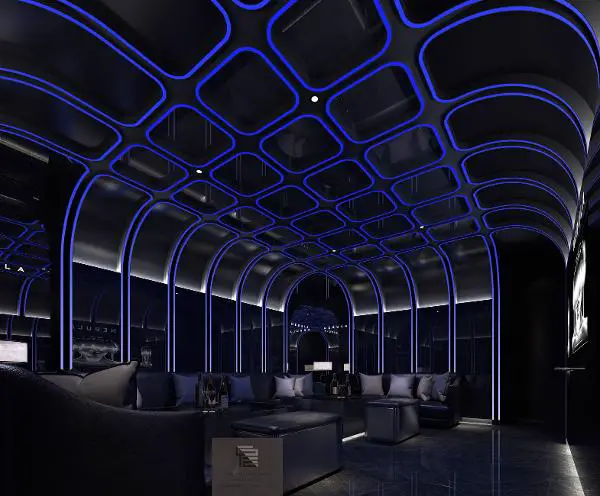 NYC's Newest Nightclub Will Host a Series of Preview Weekends with GORDO, Purple Disco Machine, Malaa & Camelphat Headlining Leading Up to Nebula's Grand Opening in November!
Nebula will be the largest nightclub and event destination to open in Manhattan this fall.  The sprawling 11,000 square foot, multi-level club will officially open at 135 W. 41st Street on Friday, November 5th after a series of preview performance weekends. Nebula's opening will be Manhattan's biggest in years, unveiling a world class nightclub and event space in the heart of Times Square, marking a major milestone in New York nightlife's post-pandemic recovery.
Nebula will host world class DJs spanning the spectrum of electronic music, from underground trailblazers, to stadium filling superstars, establishing a homebase for nightlife and dance culture in NYC. Paving the way for New York City's nightlife renaissance this fall, Nebula kicks things off with the house music alias of producer/DJ Carnage, GORDO on Friday, October 22nd and Purple Disco Machine will headline on Saturday, October 23rd bringing his unparalleled mix of disco, nu disco, funk, soul and house.  Halloween weekend will start early with masked Frenchman and frequent DJ Snake collaborator, Malaa spinning on Thursday, October 28th and Grammy nominated house and techno sensation Camelphat will headline at Nebula on October 30th leading up to a grand opening weekend on Friday, November 5th with special surprise musical guests.
No expense or detail was spared in the creation of this spacious 11,000 square feet venue, with a capacity for 700.  Nebula has an incredible 5,500 square foot dance floor, 2,500 square feet mezzanine level and 3,000 square foot lower level with three private club rooms dedicated to private groups, complete with their own dedicated bathrooms, whether it's for an over-the-top karaoke night, a seated dinner for 20 or mini dance party with your closest friends.
Named for a cloud of dust in outer space that's visible in the night sky, Nebula takes its cues from the interstellar, the club's visionary design transports guests into otherworldly immersive environments. Nebula will provide a transformative nightlife experience that blends cutting edge technology and world class hospitality.  There will be a philosophy of love and care that embodied famed Manhattan venues of yesteryear, which transformed for their patrons week to week.  
Nebula's unbelievable, movable ceiling gives the club and event space the ability to transform each time the doors open.  The ceiling is composed of six massive video panels, which are able to move and tilt individually or come together to form an incredible, venue-spanning screen, allowing patrons to dance under anything from a cosmic night sky, to hypnotic, rhythmic pulsing lights. This technology is like nothing guests have ever seen before, ensuring a captivating visual experience every night. 
Nebula is the brainchild of New York nightlife fixture Richie Romero, a former partner at Butter Group, the force behind 1OAK and Up&Down and Yang Gao, the co-founder of MIXX Lifestyle Group. Musical programming is being curated by TCE Presents founder and one of the most respected figures in New York's electronic music scene, Rob Toma.  Special events will be run by Erica Maurer, the co-founder of EMRG Media, which is responsible for producing hundreds of events each year.
For reservations, tickets, event inquiries or more information, visit www.nebulanewyork.com.
Rendering for Nebula courtesy of Upper Class International Designers (Hong Kong) Limited.
Venue: Nebula Nightclub and Event Space
135 W. 41st St. Map