The city's newest culinary destination is Market 57, a celebration of NYC's local, independent food culture. Led by The James Beard Foundation, the Hudson River Park food hall brings everything from lobster rolls to dim sum to homestyle Indian cuisine. Up top you'll find a 2-acre public rooftop park, with picnic opportunities and epic sunsets.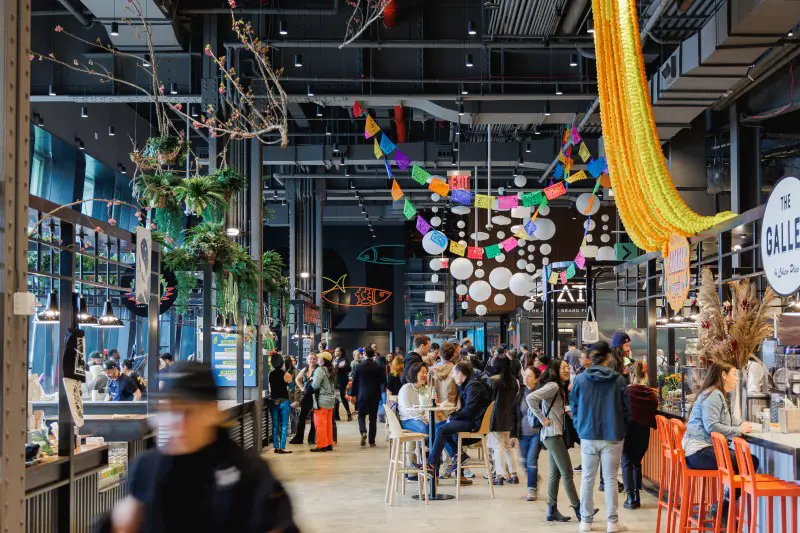 Photos courtesy of Pier 57.
SHOW KITCHEN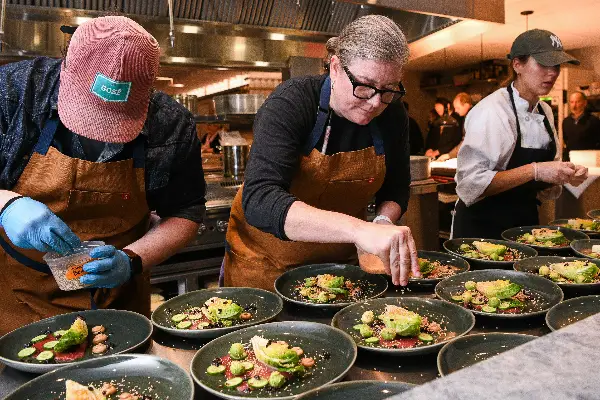 The "Show Platform." Photo by Max Flatow.